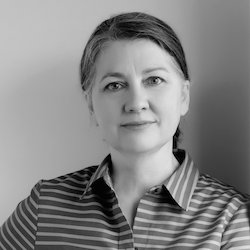 Susan Henderson
Chair
As PlaceMakers' Founding Principal, Susan leads the design efforts of the firm. She is an architect and a LEED Accredited Professional, bringing an expertise in sustainability to policy and zoning. She is co-author of the Lean Code Tool, the Lean Comp Plan Tool, SmartCode v.10, and a contributor to the SmartCode & Manual. Susan has been active in the Congress for the New Urbanism for over twenty years.
---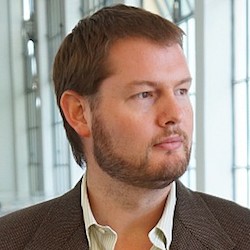 Matt Lambert
Chair Elect
Matthew Lambert is a planner, urban designer, and architectural designer, with nearly two decades of experience that covers a broad range of project types. He has managed projects for developer, municipal, and institutional clients which include form-based codes, regulatory reform, urban infill and redevelopment, greenfielddevelopment, campus redevelopment, and architectural design. Among his project experience, Matthew has focused on regulations and form-based codes, leading code projects and providing code-related education. Lambert heads DPZ CoDESIGN's office in Portland, Oregon, leading projects within the region and across the country. He has been active in the Congress for the New Urbanism for over a decade, helping to elevate the voices of new members as an early leader of NextGen. In addition to his service on CNU's national Board of Directors, he serves on the Board of the Cascadia regional CNU chapter.
---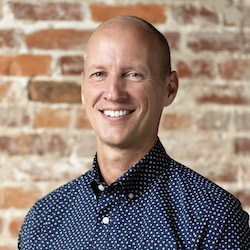 Frank Starkey
Treasurer
Frank Starkey is a real estate developer and architect with deep experience developing walkable urban places. He is the founding principal of People Places, LLC, a real estate development, design, and consulting company. Since 2015 People Places has been a major player in the revitalization of downtown New Port Richey, Florida. Throughout his career Frank has been a leading New Urbanist practitioner, has led the Boards of The Seaside Institute and National Town Builders Association, and participated in numerous Congresses, conferences, symposia, steering committees and summits related to walkable urban development. A licensed architect, Frank holds degrees in architecture and urban design from Rice University, is CNU Accredited, and a member of Urban Land Institute and Leadership Florida (Class XXVII).
---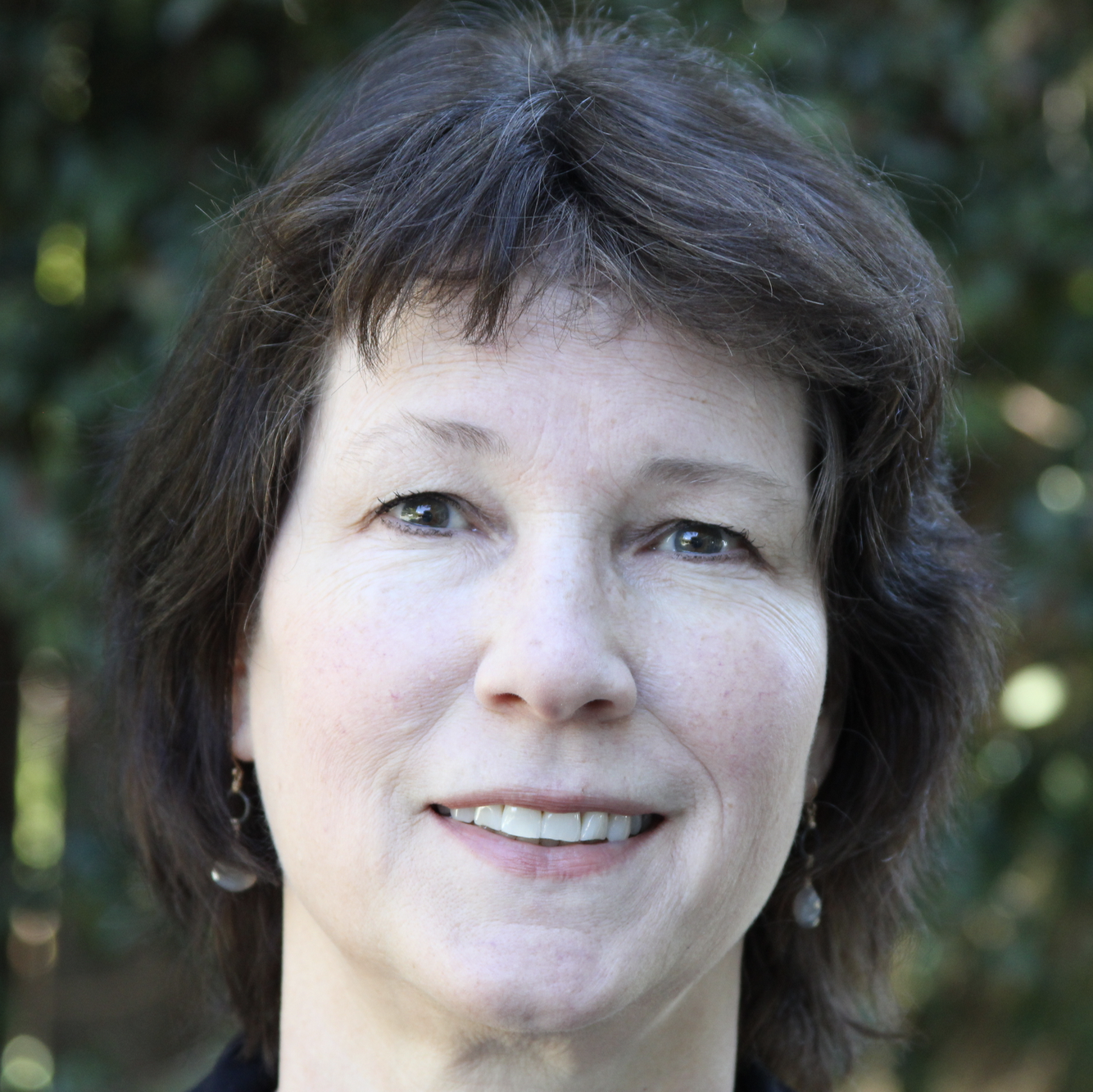 Emily Talen
Secretary
Emily Talen is Professor of Urbanism at the University of Chicago. Prior appointments were at Arizona State University and the University of Illinois at Urbana-Champaign. She has a PhD in urban geography from the University of California, Santa Barbara. Her research is devoted to urban design and urbanism, especially the relationship between the built environment and social equity. Her books include: New Urbanism and American Planning, Design for Social Diversity, Urban Design Reclaimed, City Rules, and Neighborhood. She is the recipient of a Guggenheim Fellowship, and is a Fellow of the American Institute of Certified Planners.
---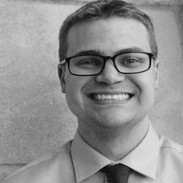 Gary Scott
Chapter Representative
Gary is a long time supporter of CNU and is a Chicago-based Transportation Planner serving as a Senior Project Manager in Suburban paratransit operations at Pace Suburban Bus in Chicago, Illinois. He is a fervent advocate of CNU's local, state and regional presence and has served as the Chairperson of CNU Illinois since January 2019. Prior to his roles at Pace and on the board of CNU Illinois, he worked for CNU where he oversaw chapter relations and supported members to collaborate on building great places. As the board's "resident Millennial," Gary actively empowers emerging leaders to engage with CNU by displaying their practice of New Urbanist principles. Gary holds a Master of Public Administration with a concentration in metropolitan planning and urban affairs from DePaul University, is a Chaddick Scholar with the Chaddick Institute for Metropolitan Development and holds a Bachelor's of Arts from Michigan State University.
---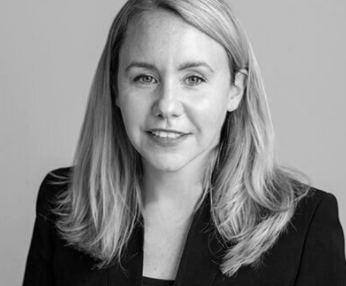 Jocelyn Gibson
Member-Elected
Jocelyn is a Senior Planner with the Zoning Consultancy, ZoneCo. She is driving change in her organization, developing zoning code assessments for equity and sustainability, and as the Director of Business Development, she has grown the firm's active footprint from six states to thirteen. Prior to joining ZoneCo, Jocelyn worked at the Global Real Estate firm CBRE as a global portfolio strategist, and as a Planner with the City of Cincinnati during the development of their award-winning form-based code and their award-winning comprehensive plan. Jocelyn is a co-founder of CNU Midwest (CNUMW) and has been the Chair from its founding through 2021. She is active in APA Ohio as a member of the Diversity, Equity, and Inclusion Task Force. Jocelyn believes in acting locally; she is a Trustee in her Community Council and has worked on several transportation and pedestrian safety initiatives in her neighborhood. Jocelyn is a Board Member of her local CDC, and she is the President of a local Board of Zoning Appeals. Jocelyn was born and raised in Ontario, Canada before moving to the Unites States to pursue collegiate athletics. Jocelyn is a former Division I athlete, and previously held the University of Cincinnati records for the indoor 800m and 1,000m races.
---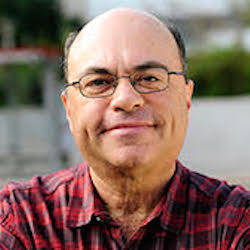 Larry Gould
Larry is a transportation planner with over 35 years of experience in public transit planning and operations. At Nelson Nygaard, Larry works on transit plans ranging from high capacity rail projects to community and campus circulators. As a member of the national Board of the Congress for the New Urbanism, as well as a founder of the New York chapter, Larry advocates for reinforcing good development decisions with good transit decisions. Previously, Larry served in various capacities in the Operations Planning division of Metropolitan Transportation Authority (MTA) New York City Transit where he was responsible for short-term service planning for bus and rail, including planning for capital projects, construction, contingencies, and special events. He has created systems for implementing tens of billions in capital investment while maintaining nearly full service for customers as well as service plans for every major event and venue, and every potential and actual disaster, affecting New York City, including delay management for everyday problems. A member of the MTA's Blue Ribbon Sustainability Commission, he helped developed MTA's Smart Growth and transit-oriented development program.
---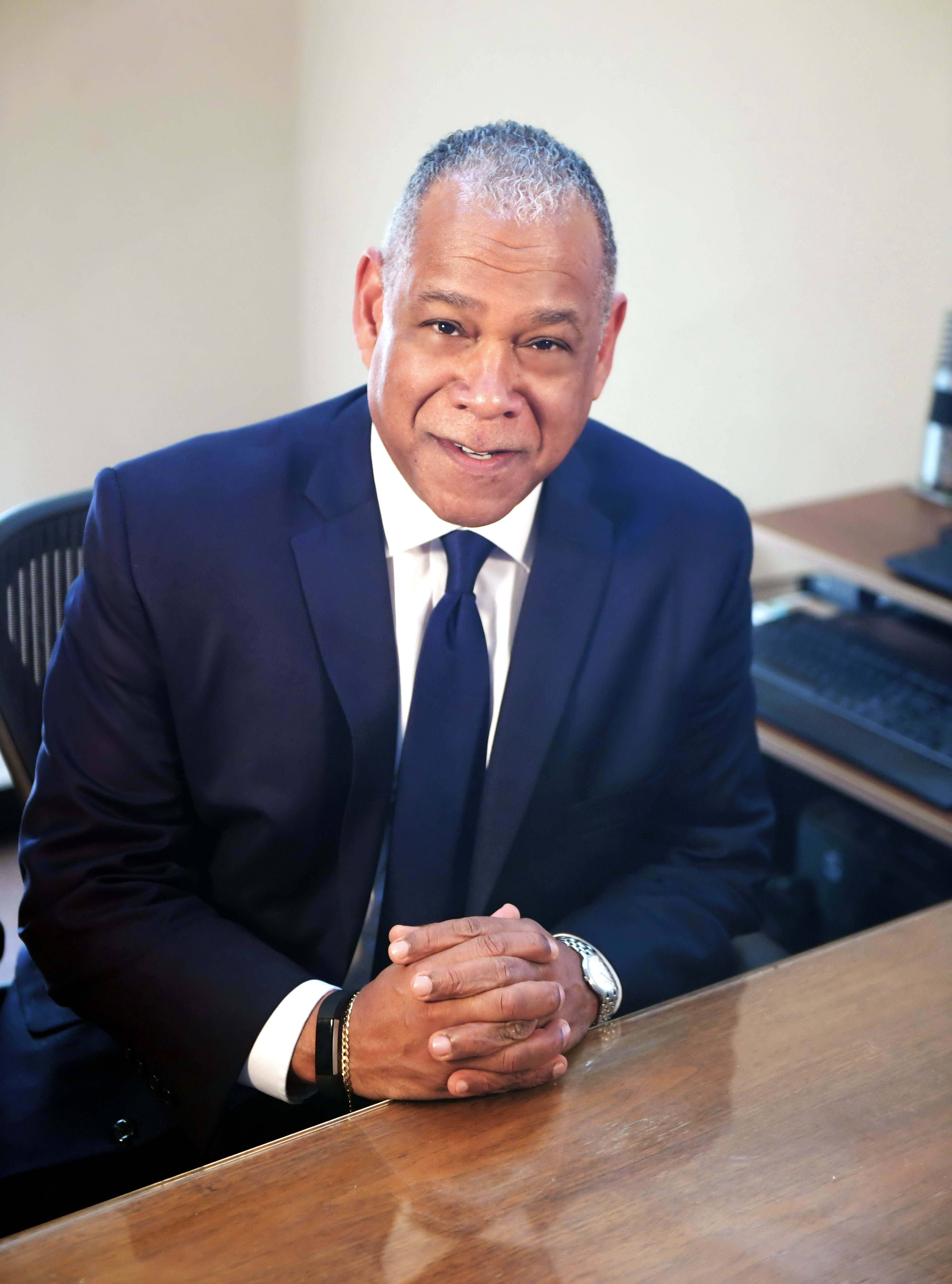 Mitchell J. Silver, FAICP, Hon. ASLA
One of the nation's most celebrated urban thinkers, Mitchell J. Silver is Commissioner of the New York City Department of Parks and a former president of the American Planning Association (APA) and is President Elect of the American Institute of Certified Planners. As an award-winning planner with more than 30 years of experience, he is internationally recognized for his leadership in the planning profession and his contributions to contemporary planning issues. He specializes in comprehensive planning, placemaking, and implementation strategies. He was named one of Planetizen's 100 Most Influential Urbanists in 2017 and has been honored as one of the top 100 City Innovators in the world by UBM Future Cities. In 2012, the Urban Times named him one of the top international thought leaders of the built environment.
---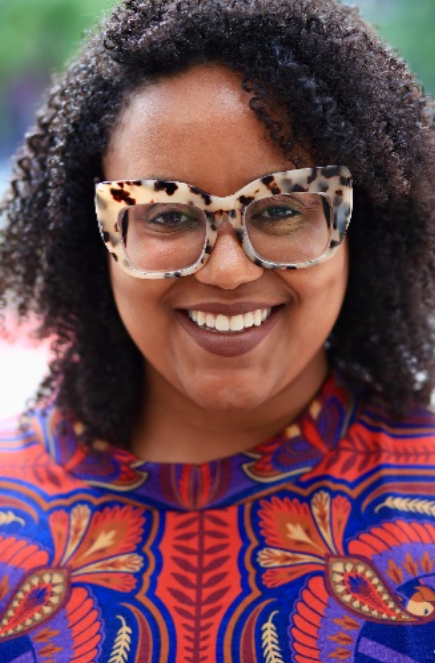 Ashleigh Walton
Ashleigh Walton, AIA, NOMA, is an architect, urban designer, and project manager at Urban Design Associates based in Pittsburgh. She is an active member of the National Organization of Minority Architects and finds joy in mentoring students who have the aspiration of becoming architects and designers.  She travels extensively on charrette with a mission to craft livable, traditional urban places and responsive architecture. Ashleigh documents neighborhoods and cities in her sketchbook, seeking to find "order in a disordered world." Her work as a designer focuses on "context, precedent and innovation." 
---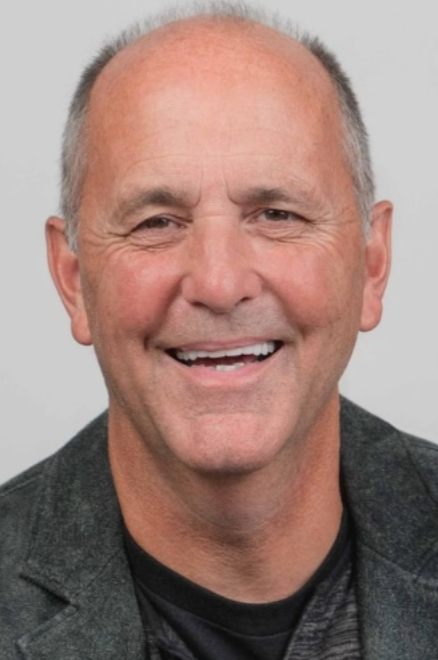 Rob Parker
Rob Parker has more than three decades of high-impact leadership on a local, national, and international level in corporate and non-profit ventures. The former CEO of Kiwanis International and the Boys and Girls Club of America, Parker has extensive background in philanthropy and community service. As President and CEO of Trilith Development, Parker leads the team building a complete New Urbanist community of more than 1000 homes and apartments, a regional retail main street for shopping and dining, an elementary school, hotel and the nation's second largest television and movie production studio located near the Atlanta international airport. The overall vision is to build a town "where makers, thinkers and dreamers feel at home."
---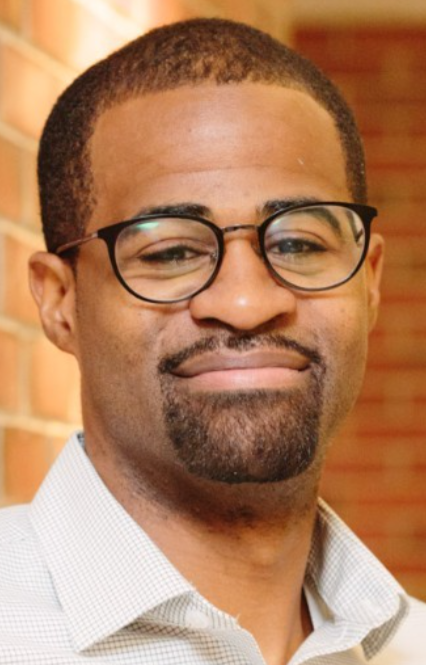 Marques King
Marques King is an architect and small scale developer, actively participating in rebuilding efforts in his hometown of Detroit. He has developed a variety of projects across a variety of scales including mixed-use residential-commercial buildings, missing middle housing structures, and comprehensive masterplans for entire districts. His architectural firm of Fabric[K] Design seeks to hold neighborhoods together with contextual, sustainable, and people-centric design with a focus on housing hybrids and 'Missing Middle' types. In addition to private practice, Marques serves as a faculty member of the Incremental Development Alliance and is an adjunct faculty member at the University of Maryland School of Architecture, Preservation, and Planning.
---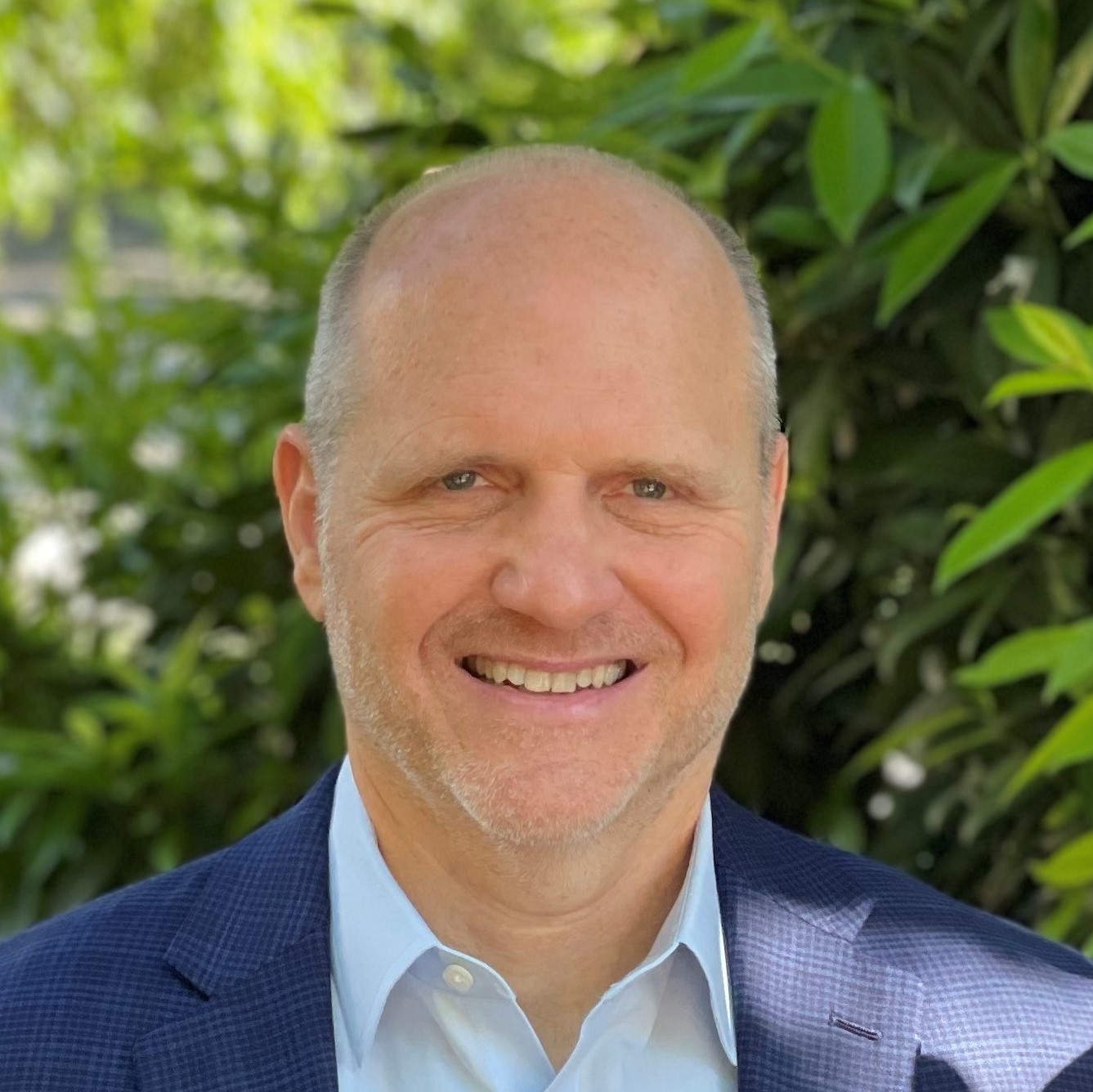 Macon C. Toledano
A native of New Orleans, Macon began his career in urbanism as a teenager while photographing historic buildings for his mother's books on architecture and working as a carpenter on the restoration and adaptive reuse of historic buildings. In the subsequent forty years, inspired by his love of great towns and cities around the world, he has pursued his work in urbanism as an architect, a planner, a contractor, a developer, and, most recently, as a philanthropist. Macon now serves as the Associate Director of the Lyndhurst Foundation in Chattanooga, Tennessee, where he directs the Foundation's grant programs in urban design and development, neighborhood revitalization, affordable housing, historic preservation, and sustainability. Macon has over thirty years of professional experience in the planning and development of projects in the United States and Europe. His educational background includes a Master of Architecture degree from Harvard University Graduate School of Design, a degree in art history from the University of North Carolina as a Morehead Scholar, a year at the Ca'Foscari in Venice, Italy, and a stint in planning and architecture at the ETH in Zurich.
---
Board Emeritus
Peter Calthorpe

Peter Calthorpe's long and honored career in urban design, planning, and architecture began in 1976, combining his experience in each discipline to develop new approaches to urban revitalization, suburban growth, and regional planning. In 1983, Peter Calthorpe founded the award-winning firm of Calthorpe Associates devoted to sustainable urban design and planning globally. Throughout his honored career in urban design, planning, and architecture, he has been a pioneer of innovative approaches to urban revitalization, community planning, and regional design. For his contribution in redefining the models of urban and suburban growth, Calthorpe was awarded ULI's prestigious 'J.C. Nichols Prize for Visionaries in Urban Development' in 2006. He is one of the founders and the first board president of Congress of New Urbanism. Metropolis Magazine claims: "The titles of Peter Calthorpe's books define the recent history of urban design in its most vital and prescient manifestations".

---

Robert Davis

Robert Davis is President and principal of Seaside Community Development Corporation (SCDC). He is responsible for the planning and development of Seaside, a resort town in the Florida panhandle. Seaside has revived local vernacular traditions in its urban design, its architecture and the construction of its homes. Seaside has been the focus of widespread media attention in Time, The Wall Street Journal, Smithsonian, The Atlantic, The New York Times and in broadcasts on ABC, NBC, CBS, CNN, PBS, and the BBC. SCDC has been in business since 1982 and currently employs approximately 120 people.

---

Andrés Duany

Andres Duany has been a founding partner of two very influential architecture firms: Arquitectonica and DPZ Partners. With the latter firm, he has co-designed the towns of Seaside and Kentlands, along with more than 140 other neighborhoods, towns, and cities. Duany has written a chapter of Architectural Graphic Standards and The Lexicon of the New Urbanism. He is an adjunct professor at the University of Miami, has worked as visiting professor at many other institutions, and teaches planning at the Harvard Graduate School of Design. DPZ Partners has been the subject of over 800 articles and has received the Thomas Jefferson Memorial Medal of Architecture. Along with his B.Arch. from Princeton, his M.Arch from Yale, and his study at the Ecole des Beaux Arts, Mr. Duany also holds two honorary doctorates.

---

Elizabeth Moule

Elizabeth Moule is a principal of the Los Angeles-based firm Moule & Polyzoides Architects and Urbanists. The firm specializes in urbanism in new and existing places, campus architecture and planning, civic architecture, and historic preservation and adaptive reuse. The firm's work is published widely, most recently in The International Architectural Yearbook and in two books by James Steele, Los Angeles: The Current Condition and Sustainable Architecture. Their work was shown in the Los Angeles Museum of Contemporary Art's exhibition "Urban Revisions." Ms. Moule is CEO of Meridian Properties, a real estate development company dedicated to new urbanist infill development. She received a B.A. in art history from Smith College, attended the Institute for Architecture and Urban Studies in New York, and holds a M.Arch. from Princeton. Ms. Moule teaches as a visiting critic at universities in the United States and abroad. She lectures frequently on architecture and urbanism.

---

Elizabeth Plater-Zyberk

Elizabeth Plater-Zyberk is an architect and town planner who cofounded DPZ Partners in 1980. DPZ has distinguished itself by designing traditional towns and retrofitting livable downtowns into existing suburbs. In 1991, Ms. Plater-Zyberk helped write a groundbreaking Traditional Neighborhood Development Ordinance for Miami-Dade County, Florida. Since 1995, she has been Dean of the University of Miami School of Architecture. At Miami, she founded a master of architecture program in Suburb and Town Design and has served as Director for the Center for Urban and Community Design.She has a B.Arch from Princeton and a M.Arch. from Yale. She has been a visiting professor at many major North American schools of architecture, has been a Resident at the American Academy in Rome, and is a trustee of Princeton University.

---

Stefanos Polyzoides

​Stefanos Polyzoides is a principal of Moule & Polyzoides, Architects and Urbanists. He was born in Athens, Greece, received his B.A. and M.Arch. from Princeton University, and has lived in Los Angeles since 1973. He is a registered architect in the states of California and Arizona. Mr. Polyzoides has worked on the practice, theory, and education of architecture and urban design. His projects have included institutional and civic buildings, historic rehabilitation, commercial projects, housing, campus planning, and urban design. He is an associate professor of architecture at the University of Southern California and has been a visiting professor at several other schools, including Princeton University. Mr. Polyzoides' articles have been featured in both national and international journals. He is the author of two books, Los Angeles Courtyard Housing: A Typological Analysis and R.M. Schindler, Architect. In addition, his research has produced four distinguished exhibitions and exhibition catalogs: "Caltech: 1910-1950," "Myron Hunt: 1868-1952," "Wallace Neff," and "Johnson, Kaufmann & Coate."

---

Daniel Solomon

Daniel Solomon is an architect, urban designer and professor emeritus, whose fifty-year career combines achievements in professional practice with teaching and writing. His projects have been published in architectural journals worldwide and have been recognized with well over a hundred design awards. The main focus of his work has been residential architecture and the interaction between housing and urban design. From this base his work has expanded in several directions including large-scale urban planning, regulatory structures that govern urban design and residential, commercial, and institutional architecture. He is the author of many articles and three books: ReBuilding, Global City Blues, and Cosmopolis. A fourth book, Love versus Hope; Housing and the City is nearly complete. He was one of the co-founders of the Congress for the New Urbanism and is currently a partner in the Seattle and San Francisco based firm Mithun.

---
Board Minutes:
Select Board Documents: