Smart Cities; Asia; Climate Change; Traffic; Development; Affordable Housing
In Lancaster, California, a simple change in street design was a catalyst for economic and social activity.
In a first world country like America, there is no reason to have a second-rate urban rail system.
Today, many hundreds of the city's horse rings are adorned with small horses and the like, placed by countless, random individuals playing their own small role in something larger than themselves.
Developer Bob Turner talks about Habersham, the future of traditional neighborhood developments, and current development trends.
The announcement creates holes in enclosed shopping malls—meanwhile the department store chain is looking to open downtown locations.
Features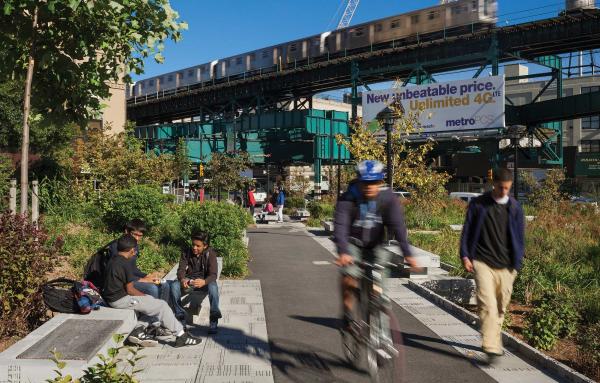 Sustainability
How landscape and urbanism came together to transform Queens Plaza—a hostile place for people on foot or bicycle.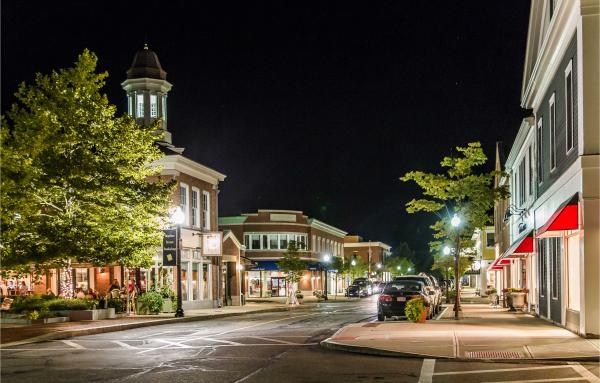 Retrofit
The Build a Better Burb Sprawl Retrofit Council met in Miami to explore opportunities for promoting land-use diversity and transportation choice in the suburbs—with particular focus on the needs of smaller suburbs with less robust markets. A follow–...
Better Cities & Towns Archive
After 13 years as New Mexico's de facto state planner, Ken Hughes has moved to a new position as clean energy specialist in the state's Energy...
California Gov. Arnold Schwarzenegger has indicated that he will act to curb sprawl and promote redevelopment of cities. Both he and his staff are...
By Douglas S. Kelbaugh University of Washington Press, 2002, 272 pp., $50 (paperback $29.95). Douglas Kelbaugh, a quarter-century ago one of the...
Vancouver builds a glassy neighborhood where modernism is combined with advanced environmental techniques.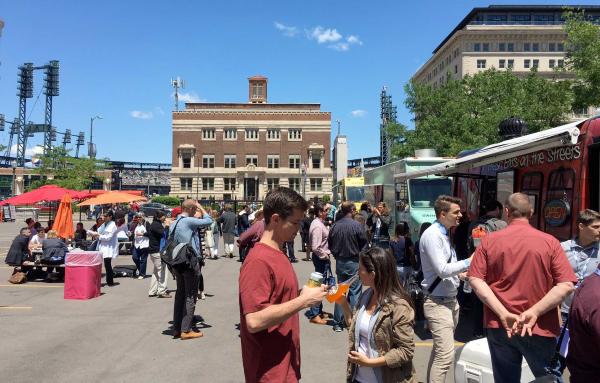 You know how the sweet spot for blogs is 500 words? Well, this isn't one of those. It's the geek's guide to the 24th Congress for the New Urbanism in Detroit. Feeling grateful for the food for thought, and wanting to keep the ideas fresh. This blog...
HAZEL BORYS JUL. 1, 2016