Revitalized corridors with plazas and green space. Town centers that blend into the surrounding street grid. Neighborhoods that emerge from abandoned malls. These outstanding projects are just a fraction of the diverse and innovative work of CNU members. From regional-scale visions to single-building historic renovations, our members engage across every profession, location, and level to build places people love.
Show description
---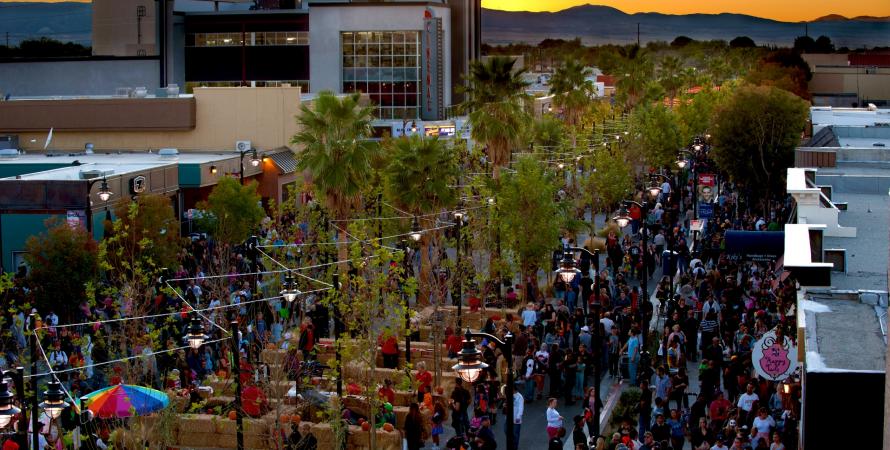 New streetscape spurs downtown turnaround Lancaster, California
The City of Lancaster, California, converted a drab, automobile-oriented arterial at the heart of downtown into a lively, pedestrian-friendly center.
---
Pages