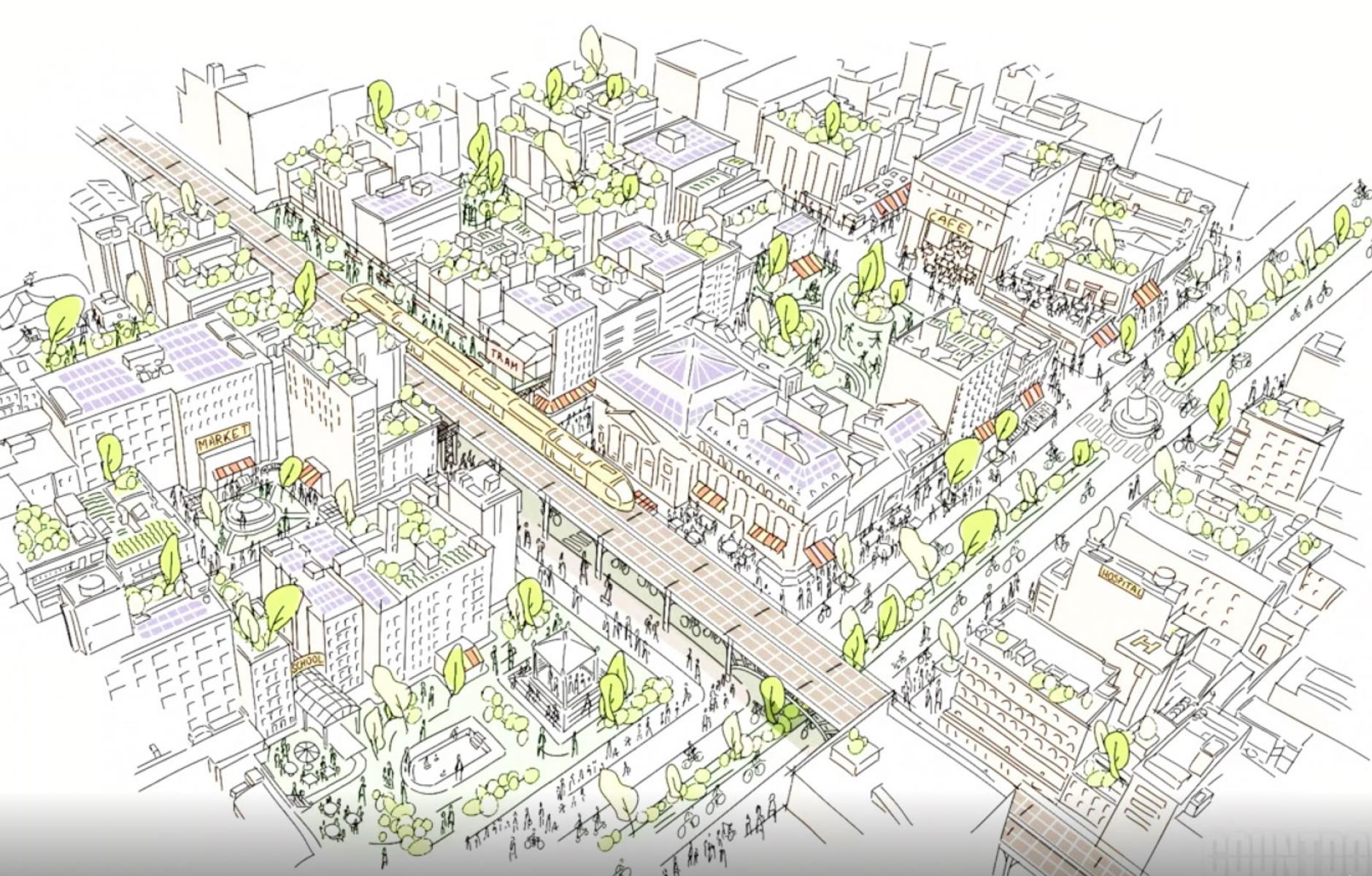 Guiding principles of the 15-minute city
On Public Square, a recent article that lays out a design theory for the "15-minute city" is gaining a lot of viewers. Let's look at another influential take on this idea, that of Carlos Moreno, a French-Columbian scientist and university professor at the Sorbonne, and one of the chief proponents of the "15-minute city" concept as adopted by Mayor Anne Hidalgo of Paris. Moreno says he was inspired by the ideas of Jane Jacobs.
In a widely viewed TED talk (see video below), Moreno talks about four principles that should guide the design and redesign of the 15-minute city. They are:
Ecology. For a green and sustainable city.
Proximity. To live with reduced distance to other activities.
Solidarity. To create links between people.
Participation. Citizens should actively be involved in planning.

Moreno's vision targets an audience of urban citizens rather than professionals. 
"What do we need to create 15-minute cities? We need to start asking questions that we have forgotten. For instance, we need to look hard at how we use our square meters. What is that space used for? Who is using it and how? What are the resources we have and how are they used? Then we need to ask what services are available in the vicinity. Not only in the city center, but in every vicinity. Services like health providers, shops, markets, artists, sport, cultural life, schools, parks. Are there green areas? Are there water fountains and places to cool off? Also we need to ask how do we work? Why is the place I live here and my work far away?"
Without getting into details, Moreno proposes some ideas: Transform existing infrastructure; Provide more green spaces; Turn schools into neighborhood centers in the evenings; provide fabrication labs (e.g. maker spaces) in the sports centers. The golden rule of the 15-minute city is that "every square meter that is already built should be used for different things," he says. 
Ironically, the modern city is designed according to the imperative to save time, Moreno says, and yet so much time is lost to commuting, sitting in traffic jams, and driving to a mall. 
"The 15-minute city idea answers the question of saving time by turning it on its head by suggesting a different pace of life—a 15-minute pace."

video
&nbsp&nbsp&nbsp
popular