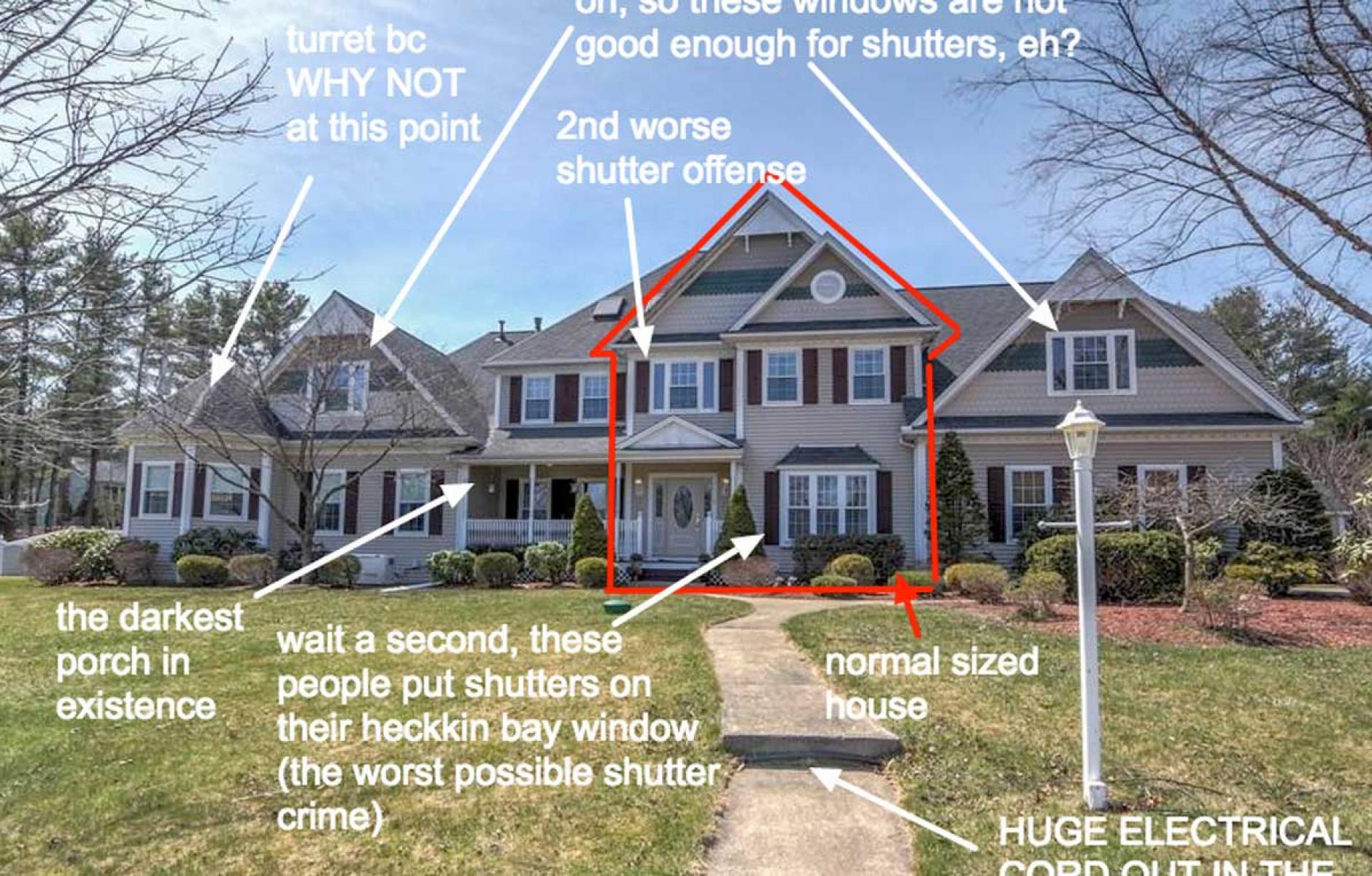 Source: McMansion Hell
Supersized Happy Meal houses
The first step to good design is avoiding the bad, says Kate Wagner. Why not start with shutter crimes, poor proportions, and clashing architectural references?
Kate Wagner is snarky, sarcastic, and full of contempt. But she's funny, so is her website McMansion Hell, and she knows a lot about urbanism and architecture. And she has a larger purpose of design education through relentless criticism of America's ugliest houses—McMansions. Wagner has tapped a rich vein of showy architecture that is mass produced and cheaply detailed—designed as if McDonald's built mansions.
Here are some of the quotes from her Ted talk, see below, mixing ridicule with explanation of architectural history and the principles of good buildings as articulated by Vitruvius.
This house looks like it was designed by someone who maybe saw a house once in their life, or had some sort of visual issues, or was wearing kaleidoscope glasses that you get on Halloween.
"A McMansion is oversized … As you can see, that's space for, probably, 26 children?"
"This house has three media rooms, seven bathrooms, and a garden tub, but it doesn't have a front porch and I can't find the front door."
There's no respect for scale, or form, or the things that people in the architecture world would call 'the basic rules of architecture.'
This is an engineering marvel. This is a house that is a wood frame covered in various different types of foam.
She cites the urban fabric and the variety of houses from different eras that you find in cities. "My professor at Peabody where I study acoustics has a saying, 'The first step to good design is avoiding the bad.' Then you can design the good. And the first step to avoiding the bad is recognizing the bad. It's about looking at the world with a critical eye."

video
&nbsp&nbsp&nbsp
mcmansion