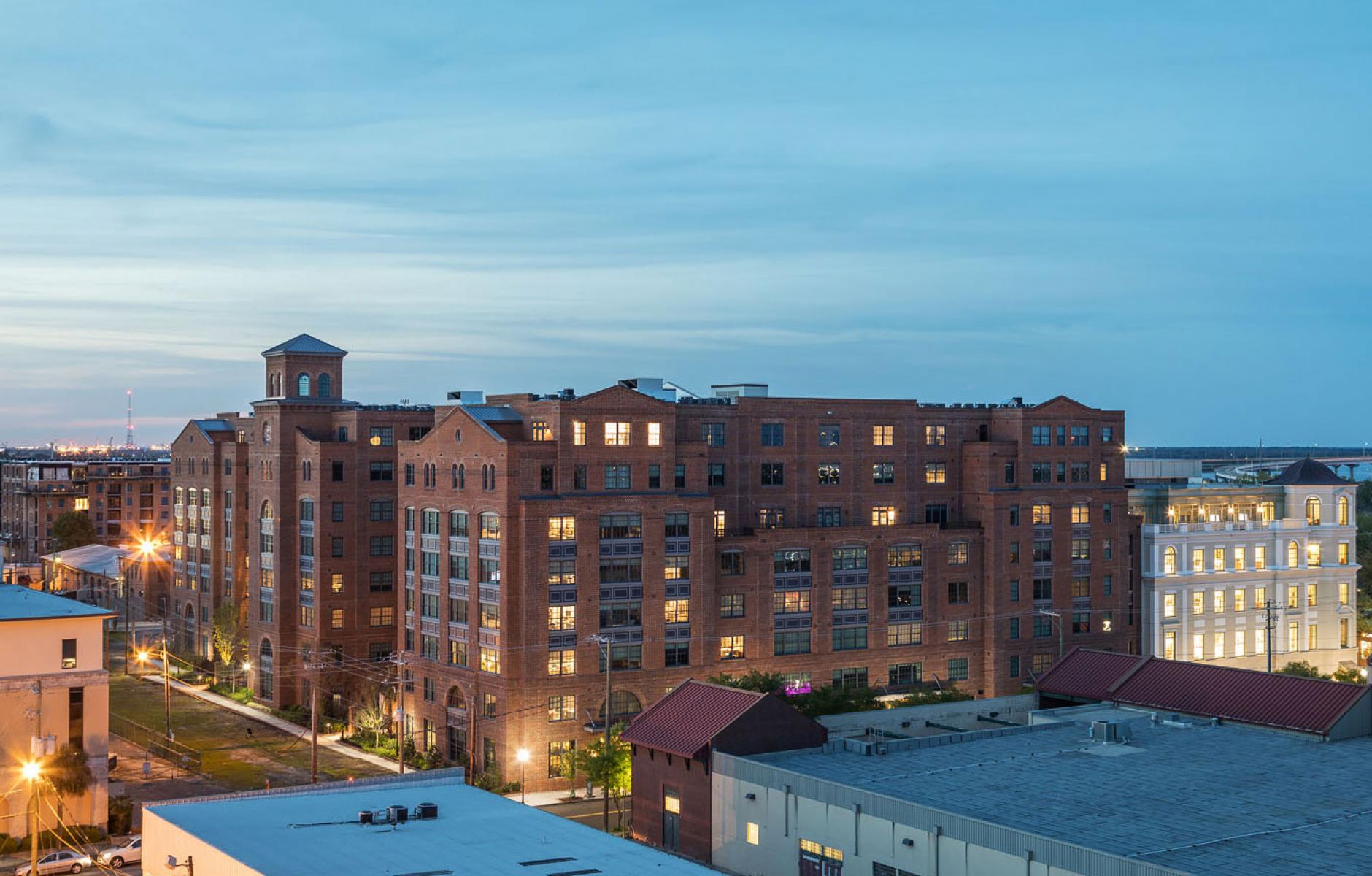 New building anchoring the Low Line linear park in Charleston. Source: Robert A.M. Stern Architects
Extending design excellence in a historic city
A large-scale development raises the bar for new design in Charleston, while re-connecting neighborhoods and anchoring a 1.6-mile-long linear park.
Charleston is one of the best-preserved historic cities in America, and architecturally sensitive redevelopment has fueled an economic revival of downtown since the 1970s. The Upper King Street Gateway project extends the design excellence north with a large-scale, mixed-use development creating new public spaces and anchoring a new greenway that will connect neighborhoods that were divided by Interstate 26 in the 1960s. As the name suggests, the project creates a new gateway to downtown from the north. 
The Upper King Street Gateway consists of two developments, Courier Square (Phase 1) and the Line Street Development, totaling 3.6 million square feet. They were the first major projects to work within the new height district developed by the city—additional floors were allowed by the city's review board based on architectural merit. While most of downtown is low-rise, Upper King Street Gateway provides a mid-rise living option in the city center. 
In addition to adding substantial residential, retail, office, and green space, Courier Square and Line Street address all the city's parking requirements with structured parking hidden by liner buildings as well as parking below grade. 
The entire 12-acre development zone, originally an under-built industrial area with little historical character of its own, is located directly between two previously disjointed Charleston neighborhoods. Existing buildings within the site—many derelict and unused, but historically valuable—were identified to be repurposed and restored. An historic train shed is being converted into a food hall, and an iconic smokestack will become the focal point of a new through-block outdoor plaza. 
"It will be a game-changer for living, working, and playing in the city with its relationship to the Low Line," notes David Ingle, a Charleston real estate broker.
The first buildings in this project follow classical and early 20th Century industrial styles that give the Charleston peninsula much of its character. Forty percent of new building frontage will face public green space, while the remaining 60 percent will face reinvigorated sidewalks along vibrant streets. The Upper King Gateway Development will anchor the Low Line, a new 1.6-mile linear park that will help heal the scar of I-26.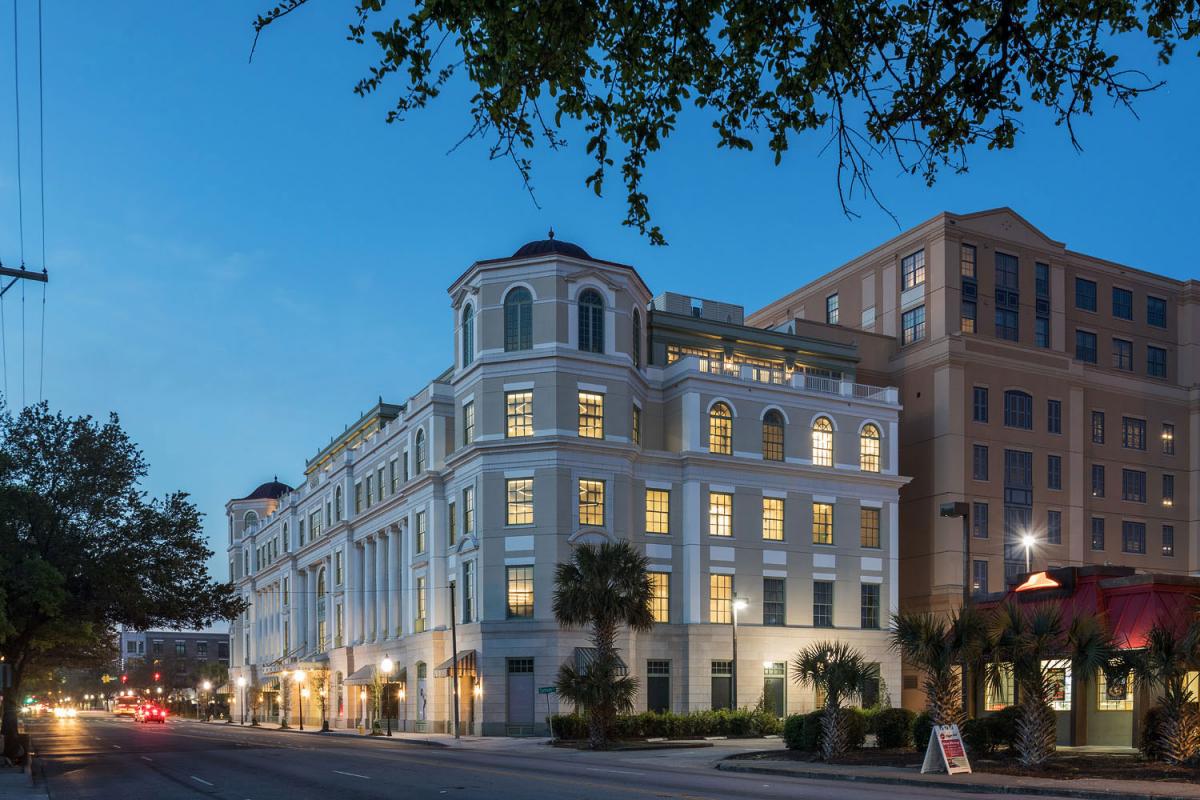 The economic investment this development brings will have a positive impact on surrounding neighborhoods, providing a ripple effect that will reinvigorate the urban experience of the people living in older nearby residential districts. 
The Upper King Street Gateway Development is a transformational project for Charleston, proving that good architecture, historic preservation, and a better public realm can be supported by smart regulatory tools. 
Upper King Street Gateway won a 2019 Charter Award from the Congress for the New Urbanism (CNU) for Robert A.M Stern Architects. The winners will be formally recognized on June 14 at CNU 27 in Louisville.

Charter Award
&nbsp&nbsp&nbsp
architecture
&nbsp&nbsp&nbsp
freeways