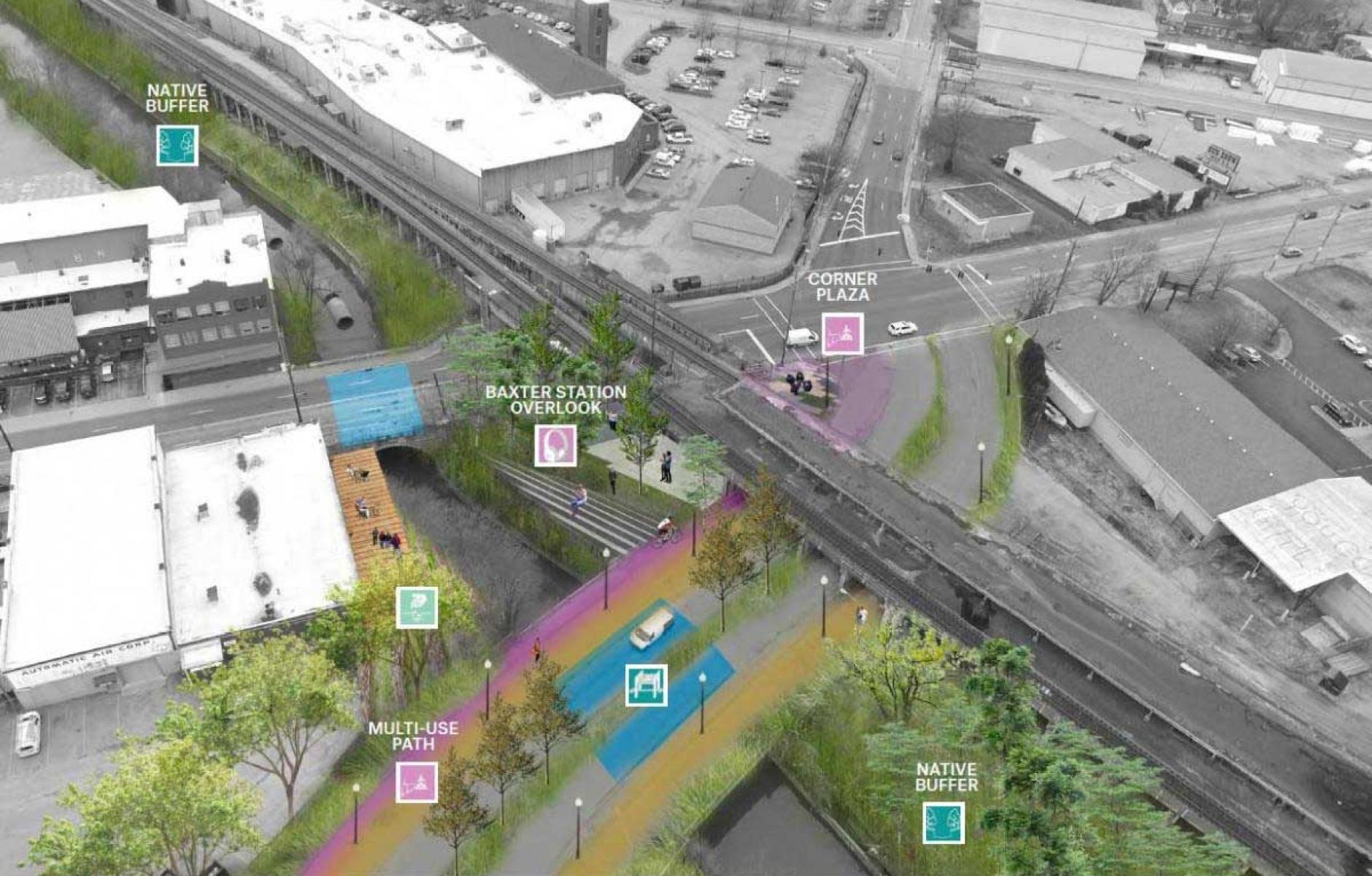 Beargrass Creek improvement rendering. Source: Legacy project report
Louisville creek restoration funded, subject of CNU Legacy Project
CNU Legacy Projects have addressed widely diverse urban issues, and Beargrass Creek in Louisville is more distinct than most. The 2019 project, led by Gresham Smith, looked at a neglected urban waterway and how its restoration could impact 14 diverse neighborhoods. 
Legacy Projects, intended to leave a lasting impact on the host region of CNU's annual Congress, have a good track record of implementation—still I was impressed with the US Army Corps of Engineers signing off on a $120 million project this week to restore 620 acres along the waterway.
Good-sized cities typically have one or more of these neglected streams—channelized, gritty, none-too-clean, given to sewage overflows, fronted by industrial and marginal properties. They are potential assets, but realizing the potential is no small feat. The Beargrass Creek project involves habitat restoration, placemaking, landscaping, and human access—and will have a significant impact on the neighborhoods.
"In addition to the restoration actions, we propose the addition of a boat ramp, trails and trail enhancements, an outdoor classroom and bird watching areas," said Laura Mattingly, Army Corps of Engineers Project Manager, quoted in WFPL News in Louisville. "The plan not only improves the environmental quality of the watershed, it will also give our community more access to green space and recreational opportunities."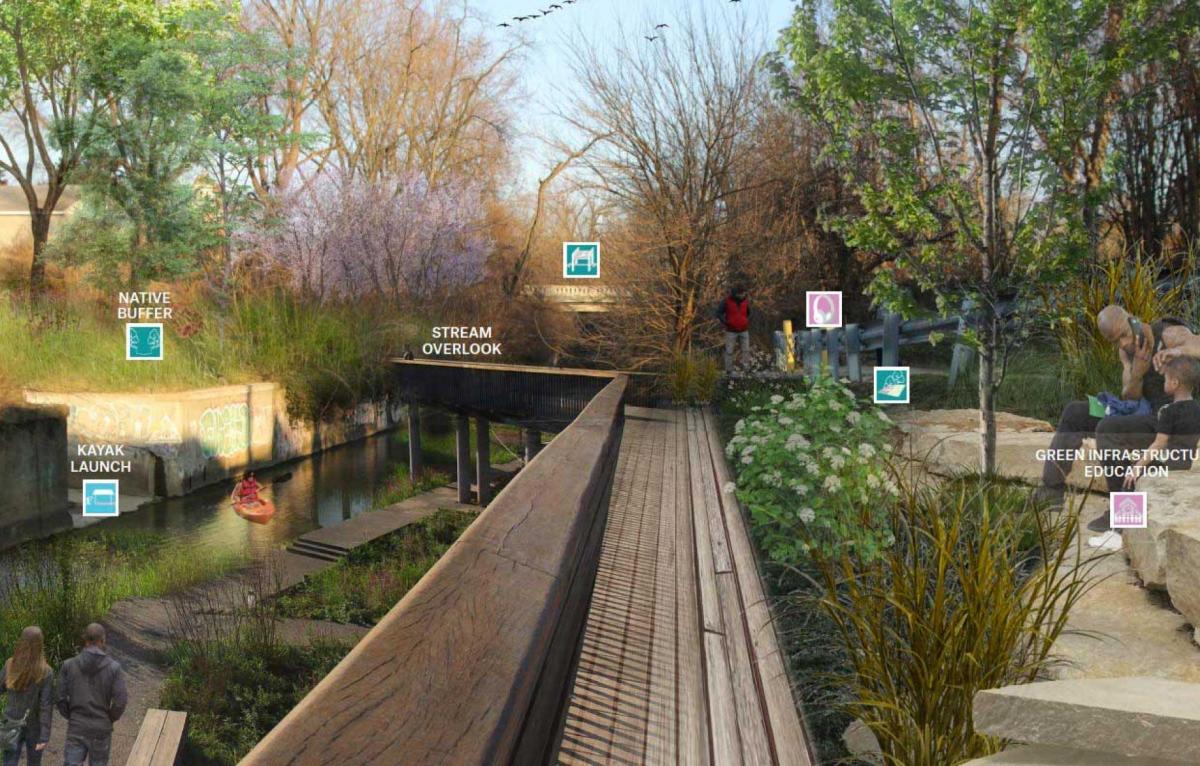 Legacy Project