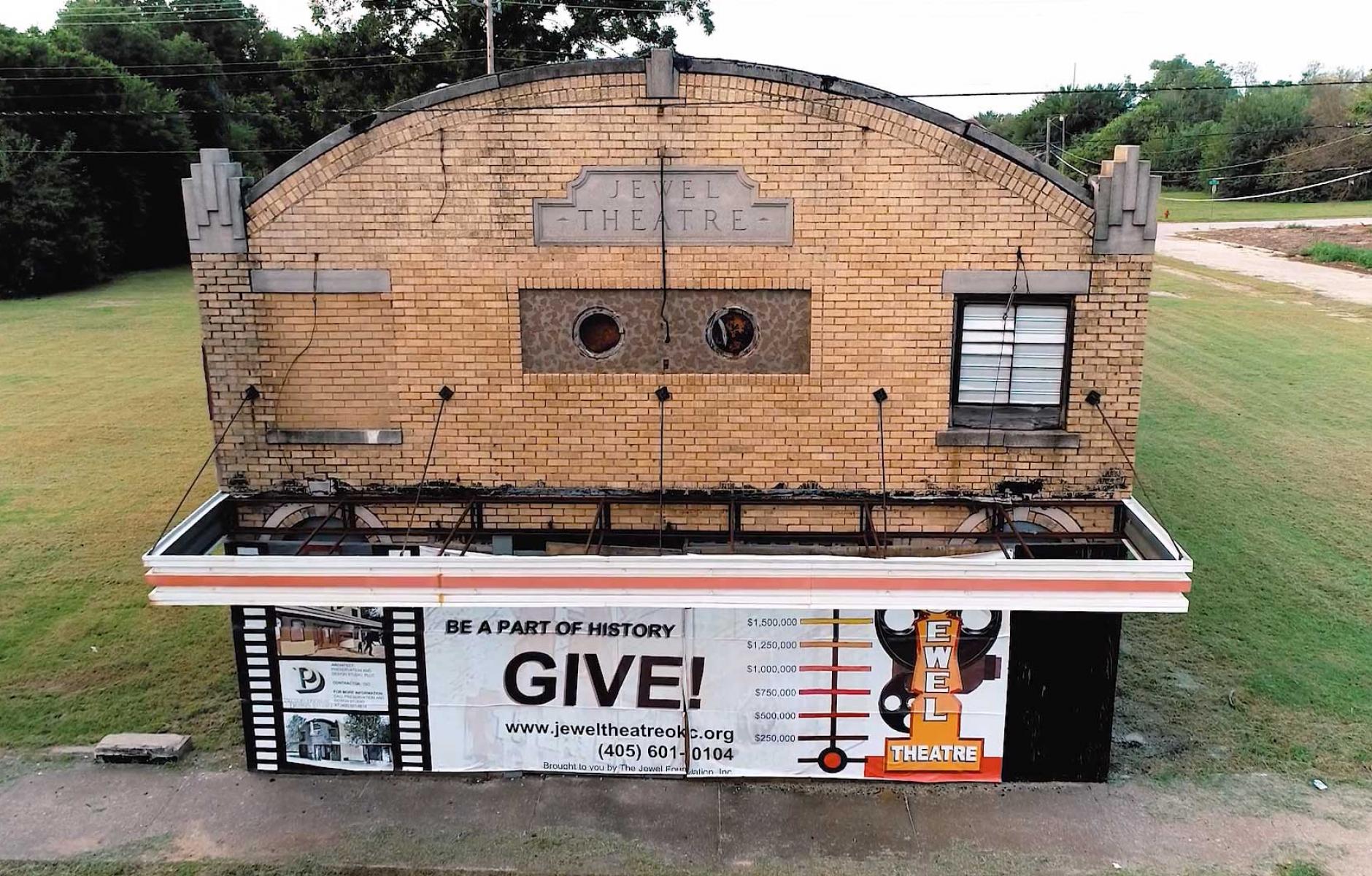 Jewel Theatre, as it looks today. Screenshot from video.
Legacy Project focuses on historic Black theater
The Jewel Theatre is a 1931 brick building with Deco details on 4th Street of Oklahoma City—the only building left standing on what was once a thriving main street block in a Black business district. 
The Jewel Theatre operated from the 1930s through the 1970s, and is now a deteriorating shell. During the theater's heyday, Jim Crow laws were in effect and Black residents of the area were very restricted in where they could seek entertainment. 
In the last 40-plus years, the main street has all but disappeared, and the Jewel Theatre remains the last Black theater still standing in the city. It is one of the few reminders of a mid-20th Century mixed-use area, which included restaurants, neighborhood services like cleaners, and hangouts, like a pool hall. The building is about a half mile to the east, and across I-235, from downtown.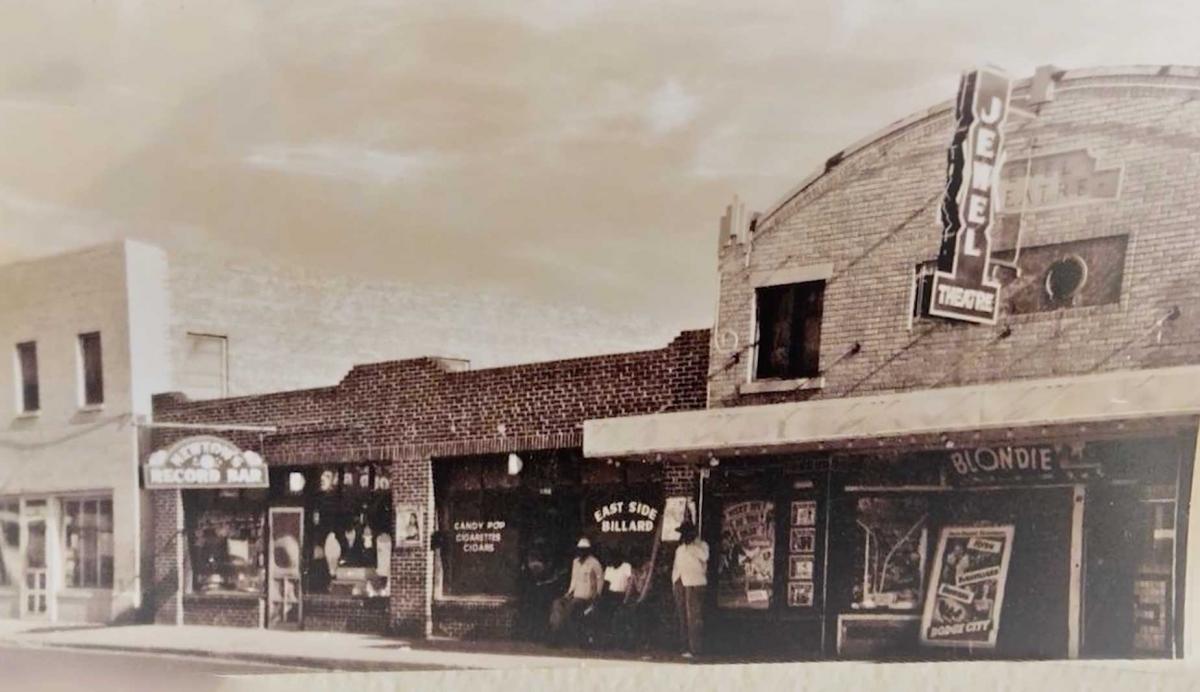 CNU is working with the nonprofit Open Design Collective on a Legacy Project that would create a Tactical Urbanism demonstration to bring attention to what the building could become. Open Design Collective, a non-profit organization that connects Black communities with city planning resources necessary to promote social and physical change, has partnered with Arthur Hurst (owner of the Jewel Theatre), Presbyterian Health Foundation (abutting 1.4-acre property owner), Councilwoman Nikki Nice, and the Alliance for Economic Development of Oklahoma City.
Legacy Projects are designed to apply CNU members' urban design and planning expertise to make a difference in the annual Congress's host region—which is Oklahoma City in 2022. The team is working out the logistics for the project, which will take place in advance of the Congress.
Hurst, who grew up in the neighborhood, and many others would like to bring the building back to its former glory, partly in the hopes that it will be a catalyst to revive the business district. As one of the few historic buildings remaining, it could anchor a once-and-future main street. The Jewel Theatre requires about $2 million in renovations to make it usable, says Hurst. The dream is to open the theater up for film festivals, as revealed in this excellent video, and live entertainment.
Jewel Theatre: The Only Remaining Black Theatre in Oklahoma City from stout.media on Vimeo.
A report in the Oklahoma Gazette described the condition of the building in 2017: "Jewel Theatre has held up over the decades and is structurally sound. The building has concrete flooring throughout, a sloped auditorium, a usable proscenium, space under its stage for dressing rooms and a façade still in good condition, said [John] McConnel," a historian.
"The theater's vertical neon sign, likely from the 1940s, has been preserved and should be functional after some refinishing. Oklahoma History Center also displayed a 35 mm projector from the Jewel."

Legacy Project