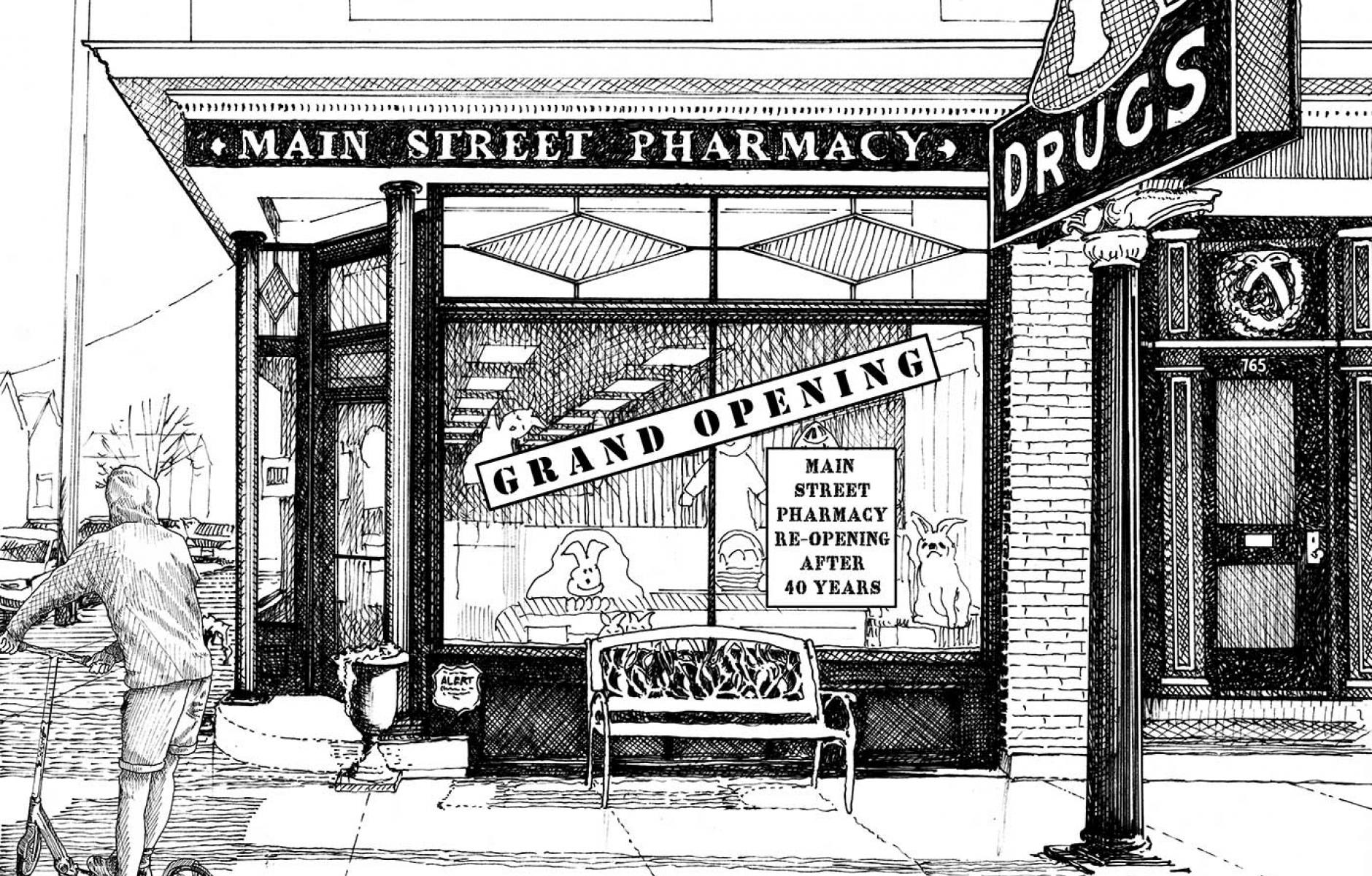 Main Street businesses reopening. Illustration by Dhiru Thadani
Good news, the era of sprawl is over
That problem we've been having with inefficient, spread-out, unsustainable, automobile-dependent development patterns is solved at last.
On Friday, the National Association of Sprawl Tasks and Initiatives (NASTI) met to discuss how to get closer parking spots to their meetings, only to discover that parking lots fronting power centers, commercial strip corridors, and the group's offices nationwide had magically disappeared—along with millions of car trips. Instead, every community in America, as far as NASTI's sophisticated sprawl-detection instruments could measure, had become walkable, bikable, and served by transit, seemingly overnight. 
Shocked by the effects of this unexpected shrinkage in asphalt, NASTI leaders realized that their motto "Building Places People Love, to Drive Through, as Quickly as Possible" may be seven words too long.
Main Street stores that closed in the last 40 years are now reopening for business. All of the elevated in-city freeways rammed through historic neighborhoods are being dismantled, and the demolished neighborhoods are being rebuilt. "Well, hindsight is 20/20, especially in your rearview mirror," remarked Bob "The Bulldozer" Moses, famously a NASTI guy. "If only we'd had highly paid and authoritative experts to tell us what ordinary people kept telling us for free all those years, we might have done this sooner." Asked about the families that were displaced, the enormous toll of highway fatalities, and the communities that were disrupted and subjected to worsening air pollution and racial segregation all these years, Moses said, "Sorry for the inconvenience, those were NASTI things to do. And thank you for your patience while we rearranged the country based on theories that seemed good at the time."
As he stood at what used to be the biggest intersection in the entire megalopolis, Moses could see people walking around and enjoying themselves. "Last week, from this spot, looking across the immense Sprawlmart parking lot, I could almost see the curvature of the Earth," he said, shaking his head. "Where did all these trees and café tables come from?"
Traffic engineers, road crews, and public works departments are being directed to further connect and build human-scaled streets immediately. Municipalities are adopting better zoning laws at a feverish pace. School districts are reopening previously abandoned neighborhood schools, and selling off a massive stock of surplus buses.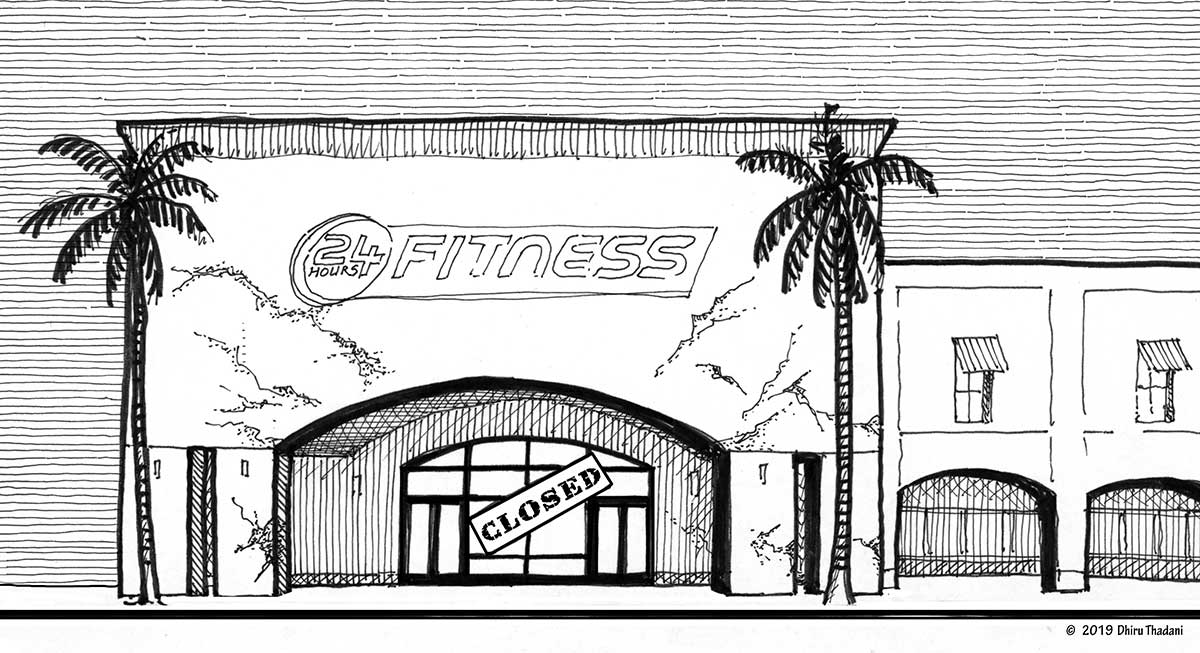 The changes have been painful in some economic sectors. Fitness club revenues are expected to drop due to exercise built into everyday life. Reduced prescriptions for anti-depressants will soon bring layoffs in the pharmaceutical industry. Sales forecasts for the automobile industry are being revised downward.
But due to the tremendous supply of new walkable neighborhoods now available, urban living will be more affordable again for a diverse range of Americans. And municipal budgets are already seeing the benefits of rising local economic activity. For those affected by NASTI planning decisions, please take note of the following changes:
For commuters regularly stuck in traffic, you now have choices. 
For local builders, it is now legal to build neighborhoods like the ones where your grandmothers grew up.
For parents of school-aged children, it is now safe for them to walk to school. But walk with them the first time so they know the way.
For two- and four-legged creatures, it is now safe, and fun, to cross the street.
For those of you who have never met your neighbors, they are the people walking by your new front porch. You might want to say hello.
For nearly everybody, your front door opens with a key. There is no need to press the automatic garage door opener.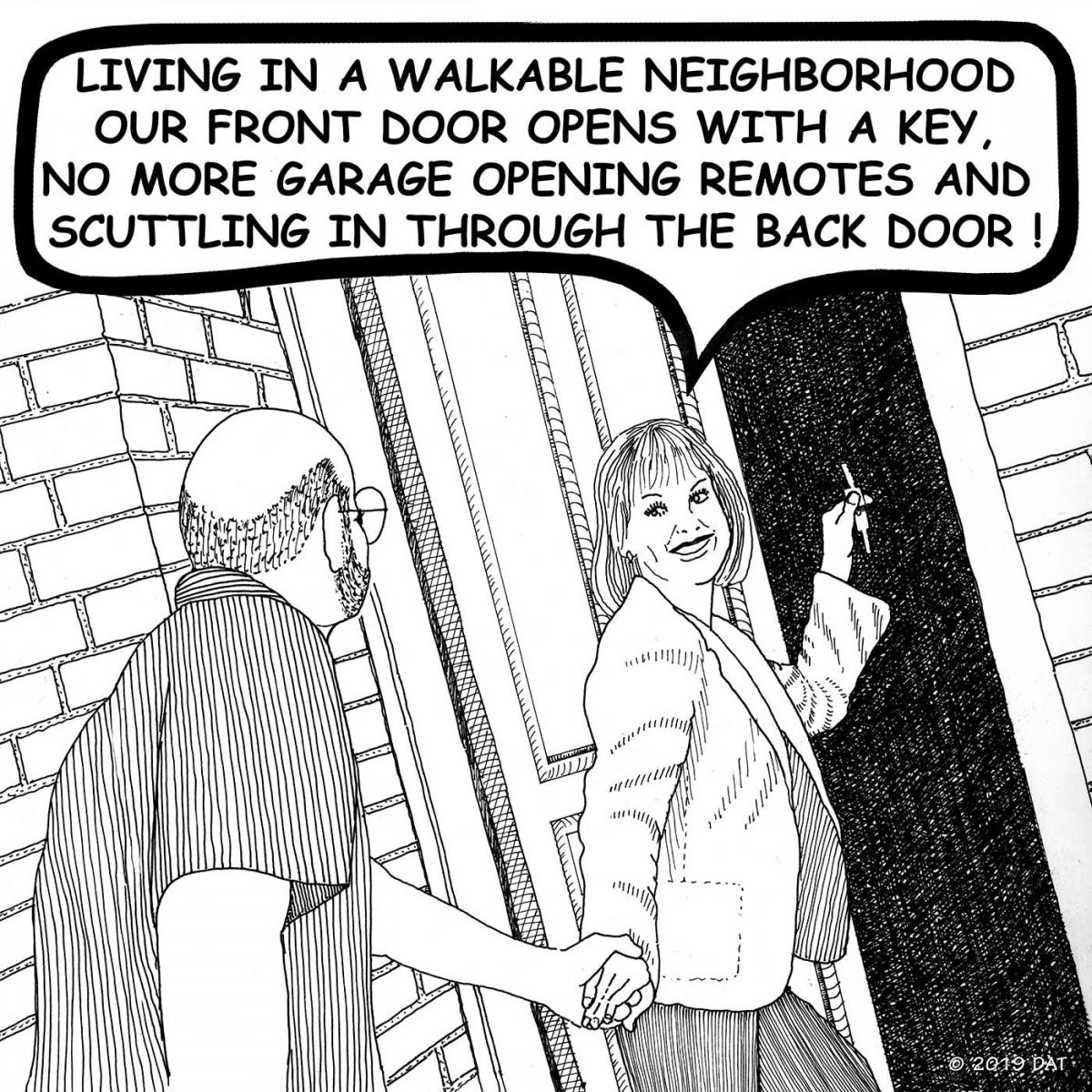 A NASTI spokesperson, who had recently read The Charter of the New Urbanism, first published in 1996, declined to comment on why the changes took so long. 
CNU ("Building Places People Love, period") has announced that it will be closing its offices immediately, and canceling all events and programs. "Our work is done," explained Lynn Richards, president and CEO of CNU. She added, "but we will be reopening April 2."
Artwork by Dhiru Thadani, architect and urbanist. Thanks to Lisa Schamess and Philip Langdon for NASTI (good) suggestions and ideas.

sprawl
&nbsp&nbsp&nbsp
CNU
&nbsp&nbsp&nbsp
new urbanism