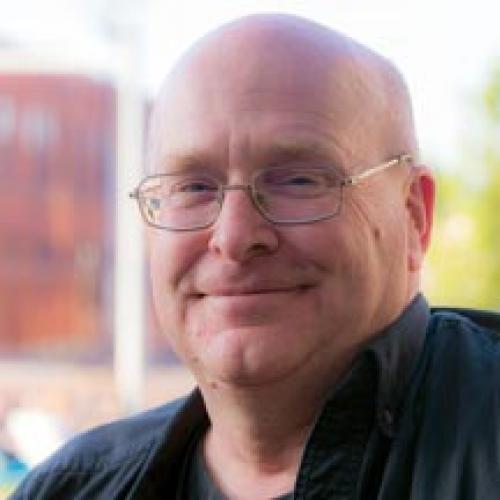 R. John Anderson
R. John Anderson CNU, is a co-founder and principal of Tolar | Anderson | Kim Architecture + Urban Design. His work experience ranges from a practical foundation in the construction trades to real estate design and development in both public and private roles. He thrives in the problem solving and troubleshooting environment of charrettes, and the rigor of coding, entitlement and building. He can triage conventional building schemes and demonstrate the financial benefits of sustainable urbanism to private developers and municipalities in their own language. John leads the planning and urban design work of Tolar | Anderson | Kim Architecture + Urban Design. With over thirty years of experience in design and development, John covers the practical realities of delivering complex, large-scaled projects from design through entitlement and construction. Prior to the formation of Anderson | Kim (now Tolar | Anderson | Kim), John directed planning and design for New Urban Builders, a firm that demonstrated how sustainable neighborhoods can be successfully delivered by a California production builder/developer. John is a frequent speaker and lecturer on implementation issues and techniques in real estate development, Smart Growth and the New Urbanism. Speaking engagements include the University of Notre Dame School of Architecture, the University of Minnesota, Andrews University, Local Government Commission, New Partners for Smart Growth, Sierra Business Council, Urban Land Institute, American Planning Association, National Association of Home Builders, and the Congress for the New Urbanism.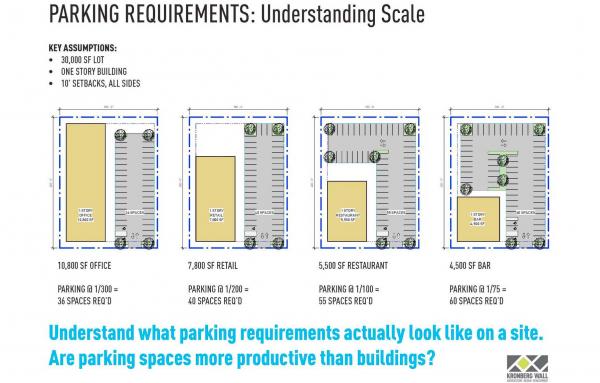 Parking
Are your parking rules the actual urban design guidelines for your community? Drawing up a couple of site plans using your current rules may reveal some ugly reality. Thanks to the good folks at Kronberg Wall Architects and Urbanists for this great...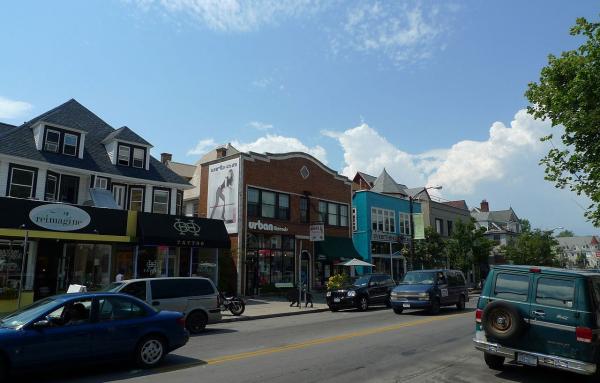 Policy
Here's an outline of what municipalities can do to promote walkable urban development.
Codes
A widespread shortage of affordable housing is causing local jurisdictions to amend their land-use regulations. Here's a list of 10 highly effective reforms, with notes on why they are needed.