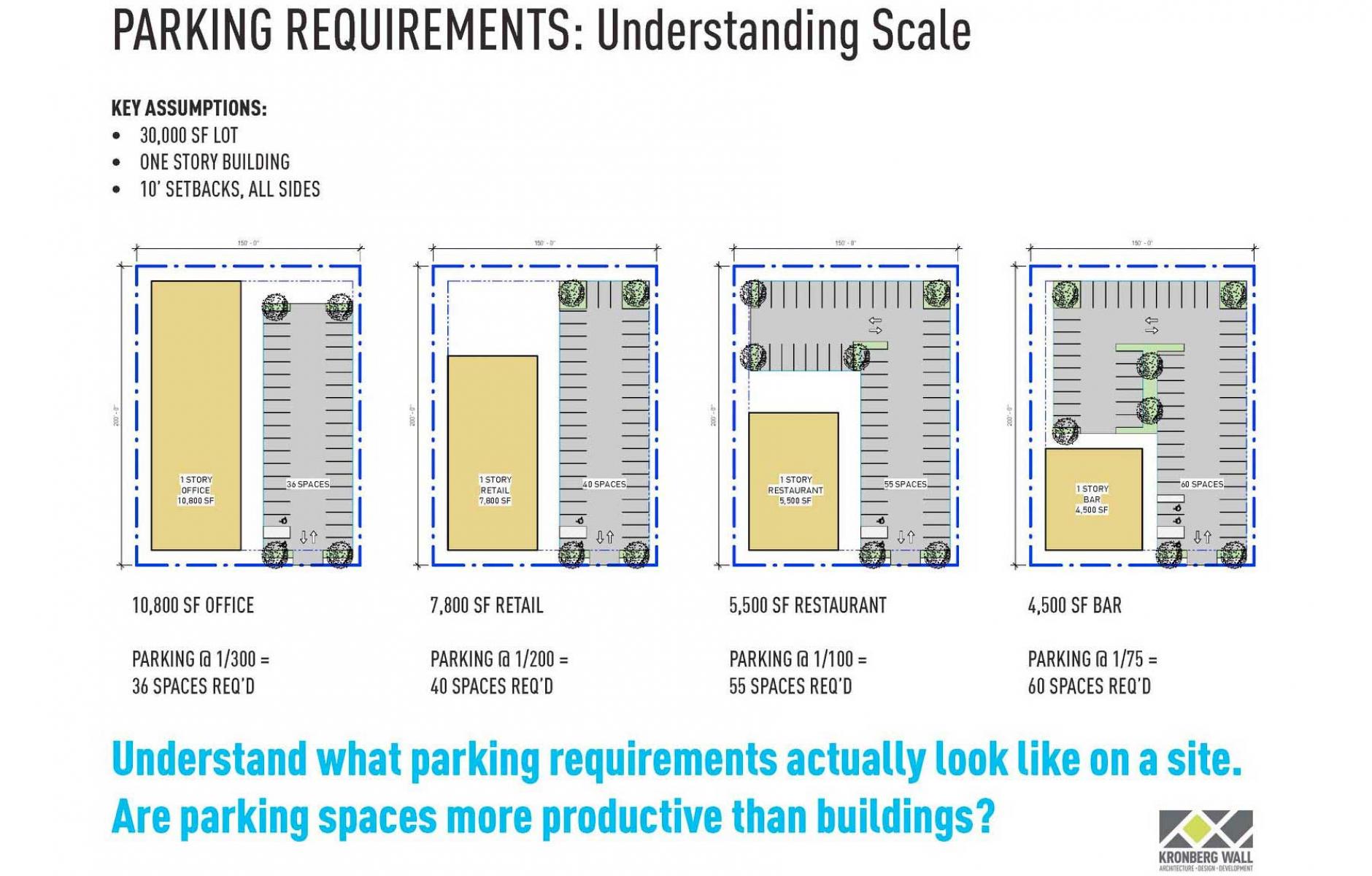 How parking rules impact urban design
Are your parking rules the actual urban design guidelines for your community? Drawing up a couple of site plans using your current rules may reveal some ugly reality.
Thanks to the good folks at Kronberg Wall Architects and Urbanists for this great graphic. Please be sure to credit them and keep their logo if you decide to use this in your presentations.