The completed building—the second floor along the south façade had to be carved in by three feet to allow for new windows along the property line. Source: Union Studio
Supporting food economy and public space for working-class neighborhood
SCLT Headquarters is an adaptive building reuse and urban plan for a working-class area in Providence, RI. Union Studio Architecture & Community Design won a Merit Award in the Block, Street, and Building category of the CNU 2023 Charter Awards.
Southside Community Land Trust (SCLT) was born in 1981 when Hmong refugees and Brown University graduates began growing healthy, culturally familiar food on vacant lots in south Providence, Rhode Island. SCLT now manages almost 60 urban gardens and 50 acres of suburban farmland that produce food for several thousand people. The organization is still expanding, with a mission to "build a more just local food system that serves low-income neighborhoods who have limited access to fresh produce." In 2017, it purchased a 12,000 square foot, 1860s livery building to provide space for larger operations. 
The building was in dire shape after 170 years, multiple uses, and at least one fire. Many owners would have torn the unsightly structure down, but SCLT had other plans. "Demolishing the building was inconsistent with SCLT's ethos, and with the lot lines effectively at the exterior walls, current zoning would have prevented a new building from having the same lot coverage and no setbacks," notes Union Studio Architecture & Community Design, the Providence firm that designed the handsome edifice along with planning a food-focused neighborhood center for the community. 
The result, mostly complete with finishing touches this summer, is a unique mixed-use building with active frontages and ground-floor tenants, fronting a multiuse plaza designed as an outdoor market venue, adjacent to a small urban farm run by SCLT. The entire space is surrounded by historic buildings that shape the public realm as a shared outdoor room. Many houses are being renovated by the local housing authority, and the new plaza will become an important, semi-public space for nearly one hundred new residents.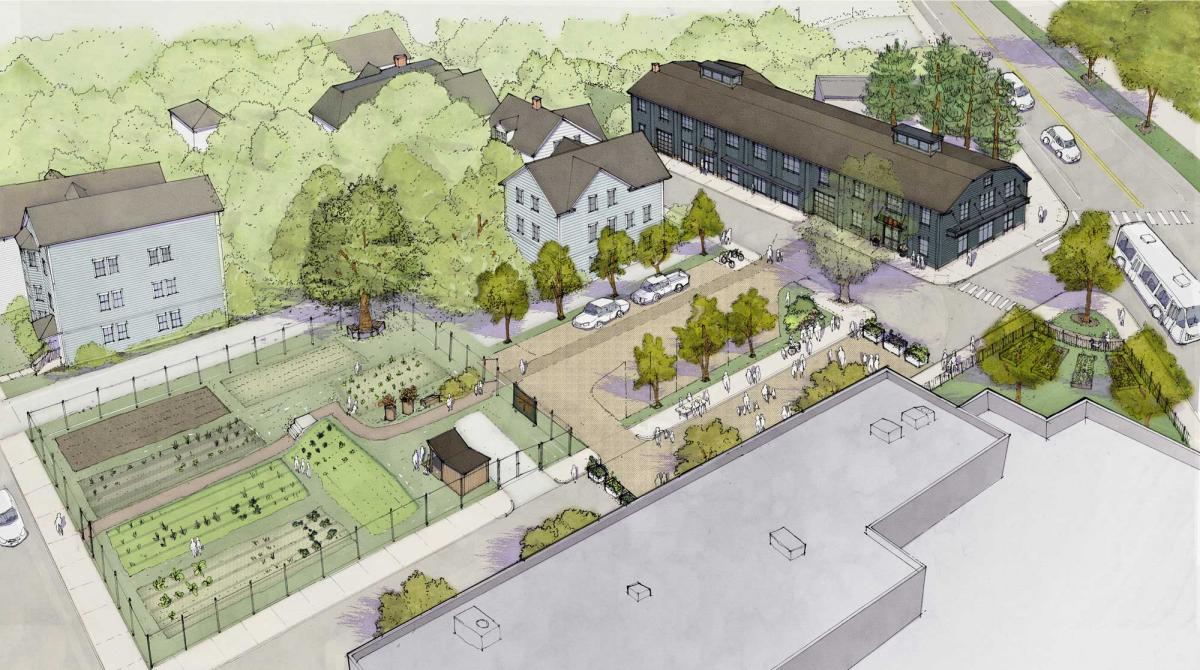 The Charter Awards jury was impressed by the "adaptive reuse and historic renovation that has a social impact far beyond its physical footprint." The jury admired the way SCLT is "offering food security for disadvantaged neighborhoods, support for small businesses and entrepreneurs of color, and including community gathering aspects."
The design is a model that could benefit cities far and wide. "The issues that SCLT is addressing through this project and their mission are national problems, and other community land trusts or community organizations can learn from the high-impact model that SCLT has developed," the jury agreed.
The $5.8 million renovation is the physical manifestation of SCLT's commitment to the South Side neighborhoods. It includes 2,900 square feet of retail and restaurant space; 6,000 square feet of office space; and 3,100 square feet for food production. The plaza could provide a space for a farmers' market and other activities.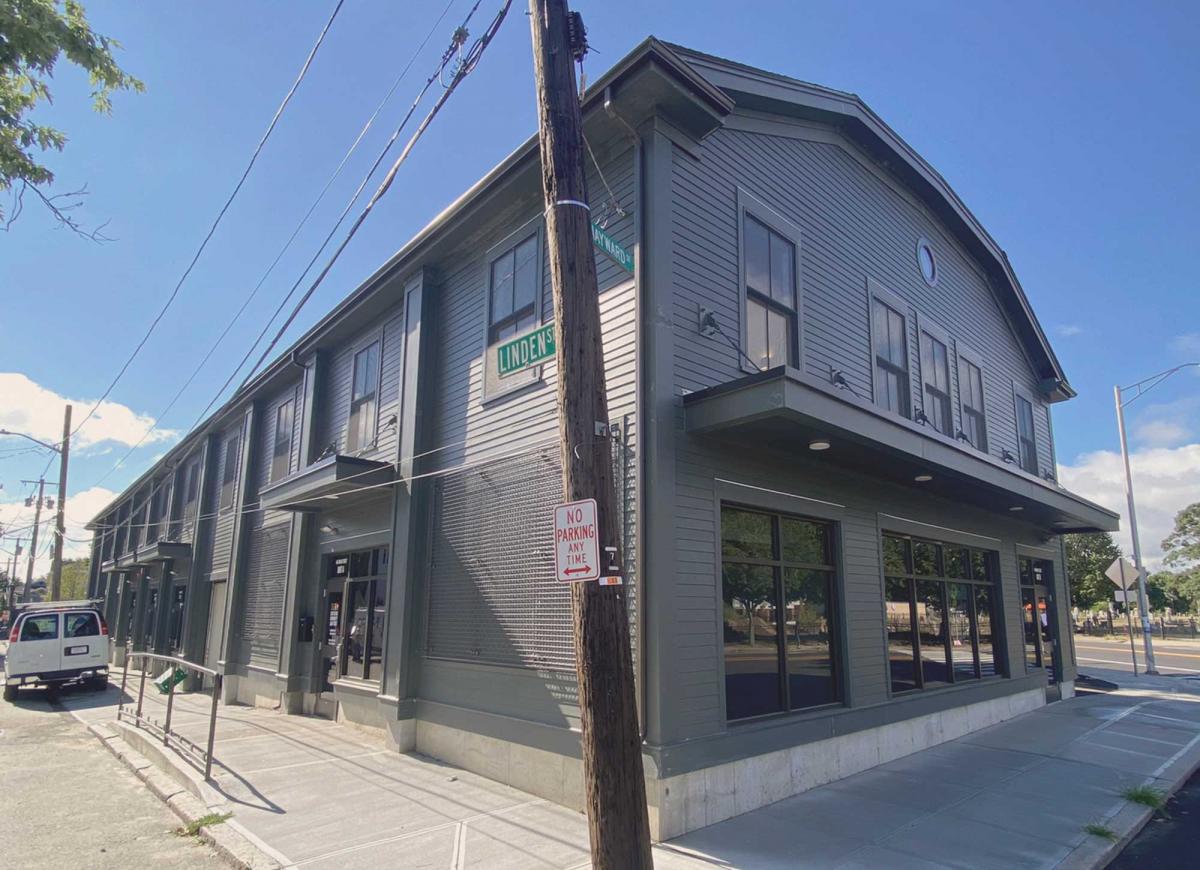 A third of the ground floor space is used by SCLT's operations, including a USDA-compliant produce packing center, dry and cold storage, and a commercial kitchen. Three street-level spaces will be leased to tenants including a food market and two restaurants—producing income for the organization and activating the street. "The restaurants will feature SCLT produce in their dishes, and the market will sell this produce directly to the restauranteurs," the team notes.
The food processing facilities are shared by small farmers who work in SCLT's gardens. Access to this storage and packing center gives producers the opportunity to scale up their businesses without worrying about the logistics of aggregation and distribution.
The construction was no easy feat, as the building was reduced to its basic structural elements. A new foundation was poured from the inside, reinforcing the structure to keep the open span trusses on both the first and second floors, allowing for flexibility of use. "The large classroom and flexible programming space has allowed SLCT to expand their Youth Enterprise Center for youth staff to develop workforce skills and lead workshops for peers and neighbors."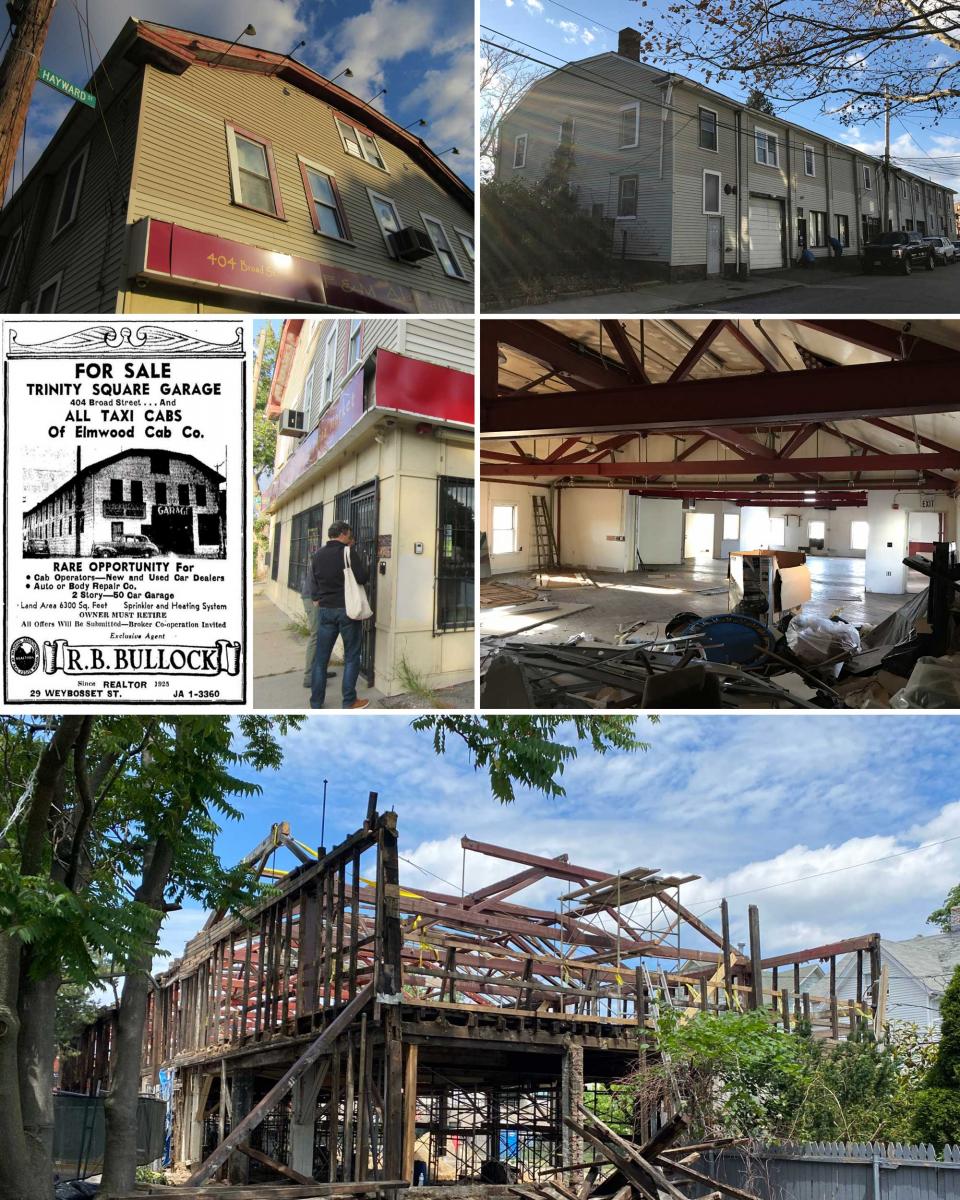 In addition to the creative visible design, the project was enabled by some clever behind-the-scenes implementation, Union Studio reports. 
"The most innovative aspect of this project may be the financing—leveraging community partnerships with health insurance companies, and affordable housing and economic development agencies. Thinking beyond traditional private donors, SCLT showed how the building rehabilitation and public plaza would improve outcomes for the people in which these partners already invest. The project received loans from the Healthy Retail and Commerce Fund, operated by the Conservation Law Foundation and Massachusetts Housing Investment Corporation, which includes investments from hospitals, health systems, and foundations. Blue Cross & Blue Shield of Rhode Island and Neighborhood Health Plan of Rhode Island similarly provided loan funds. Rhode Island Housing, the state affordable housing provider and not typically a funder for commercial properties, also provided a loan as this project is adjacent to several hundred housing units they manage."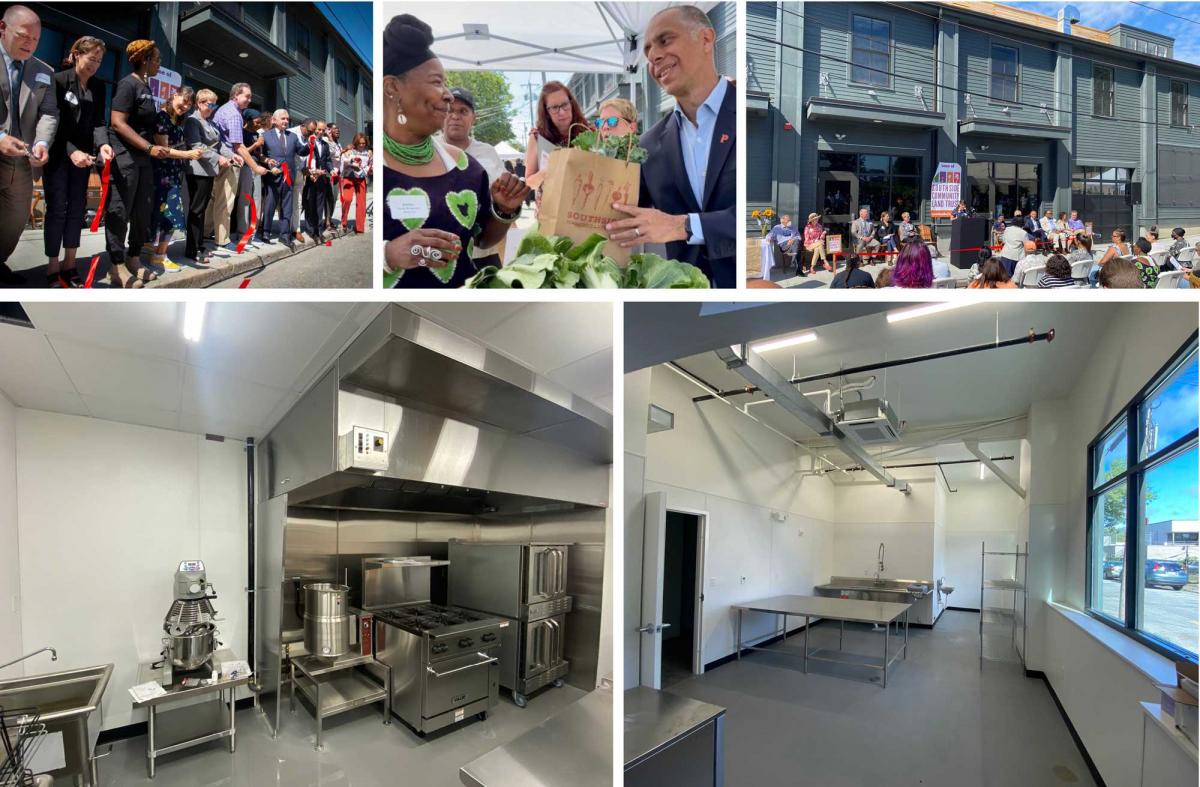 In other words, SCLT Headquarters is the result of a complicated and impressive partnership of many different organizations—for a nonprofit that has served south Providence in important ways over many decades. "The organization's new headquarters and the additional space will help it further its mission to expand the supply of 'locally grown, culturally appealing healthy food to the community," says Margaret DeVos, SCLT executive director.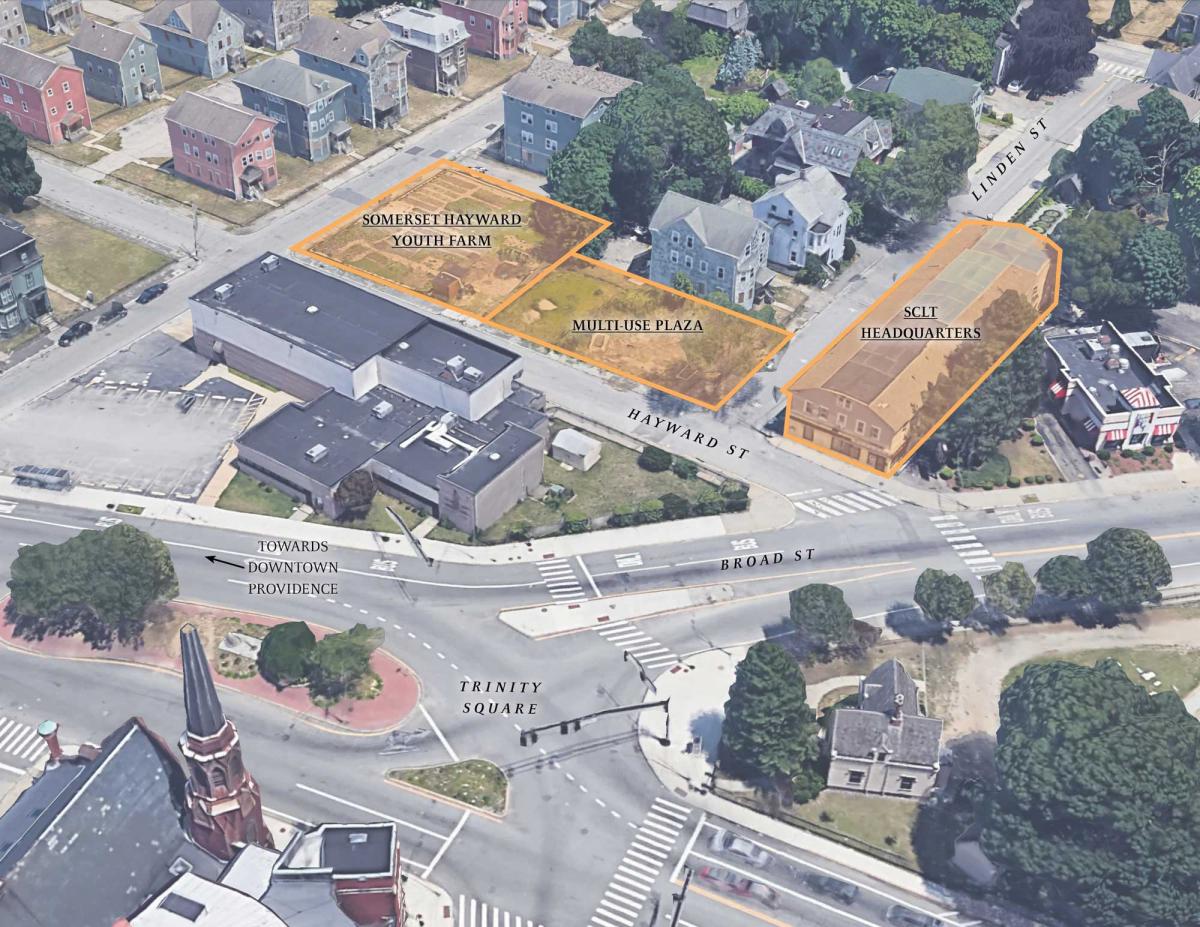 View SCLT Headquarter's Charter Award ceremony video here.
SCLT Headquarters, Providence, Rhode Island
Union Studio Architecture & Community Design, Principal firm
Southside Community Land Trust, Client
Case Construction Company, General contractor
Peregrine Group, LLC, Owner's Project Manager & Development Consultant
Sansoucy+Cheng Associates, Structural engineer
Engineering Design Services, Mechanical, Electrical, Plumbing, & Fire Protection Engineers
The Armory Revival Company, Development Consultant
2023 Charter Awards Jury
Megan O'Hara (chair), Principal, Urban Design Associates in Pittsburgh, Pennsylvania
Andre Brumfield, Principal and Global Director for Cities and Urban Design at Gensler in Chicago, Illinois
Krupali Uplekar Krusche, Associate Professor, University of Notre Dame School of Architecture in South Bend, Indiana
Jennifer Settle, urban designer, architect, and Senior Associate with Opticos Design in Chicago, Illinois
Patrick Siegman, transportation planner, economist, and Principal of Siegman & Associates in San Francisco, California

Charter Awards 2023