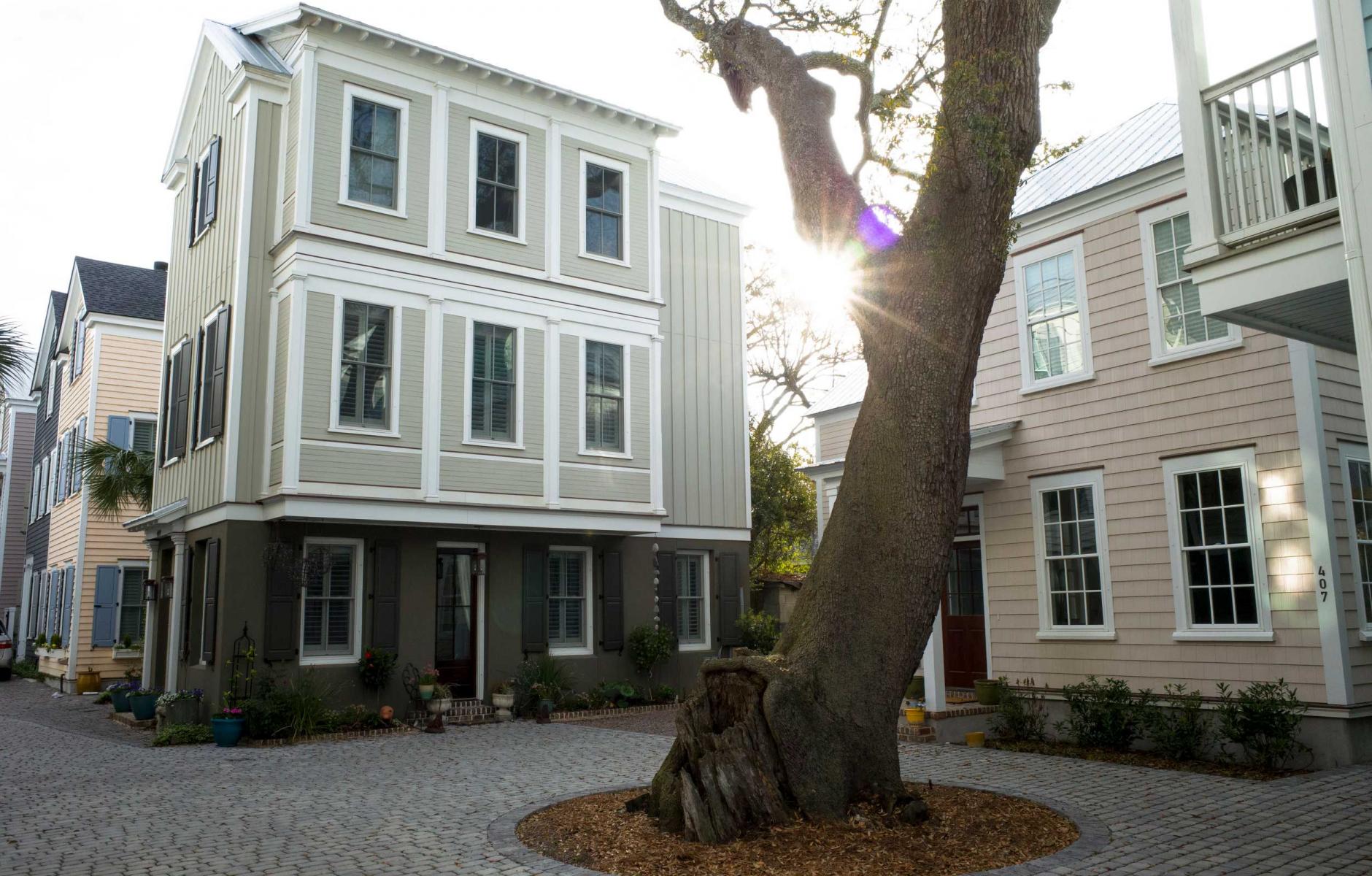 Earl's Court in Mount Pleasant, SC. Source: Loci
Project shows potential of inner-block development
Quiet, intimate urban places in the center of blocks may be built if land-use regulations allow.
Earl's Court is an infill development in Mount Pleasant, South Carolina, that is only a little over an acre in size. And yet, this tiny mixed-use project points to an opportunity for new urbanists going forward.
In recent decades, urbanists have focused mostly on using architecture to define the public realm on the outside edge of blocks to build walkable neighborhoods. In the future, they may increasingly look to design urbanism on block interiors. Earl's Court, which I saw on a recent trip to the Charleston area, is being built by Loci, founded by new urban developer Vince Graham (I'On in Mount Pleasant, Newpoint in Beaufort, South Carolina). 
Earl's Court is an example of inner-block development, which creates new urbanism in the middle of the block. Unlike traditional neighborhood development—e.g. I'On and Newpoint—inner-block doesn't need large sites. It can be built almost anywhere: historic and newer cities, towns like Mount Pleasant, and suburbs. 
Very intimate, tightly enclosed places are possible in the middle of the block. That's because designers don't have to deal with the traffic and requirements of traffic engineers and fire marshals encountered on typical streets.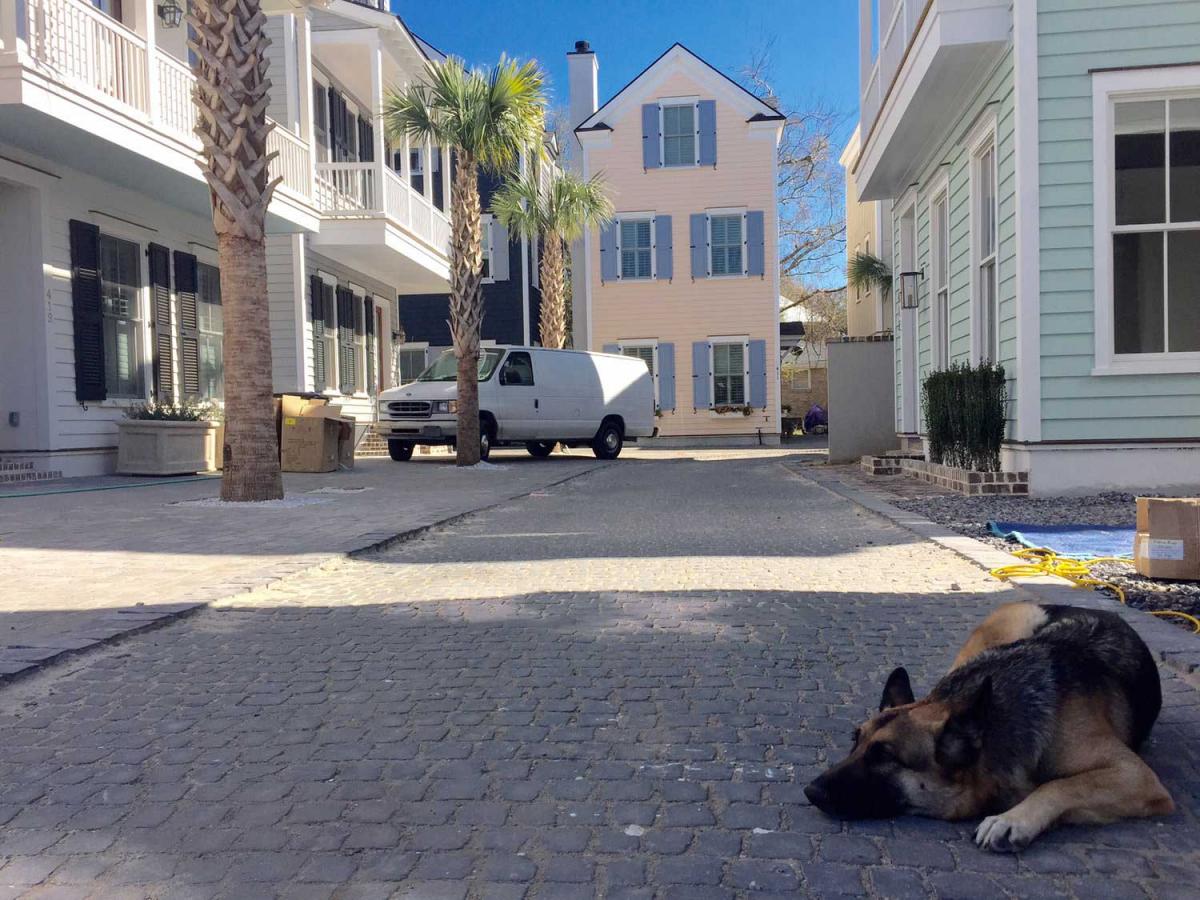 Earl's Court faces two new, short, narrow lanes paved with stones and permeable material. Although fire trucks might have trouble navigating the lanes, the center of Earl's Court is only about 120 feet from any of the surrounding streets, which means that fire hoses could easily reach anywhere in the site.
The project is built around a central courtyard, where a large oak tree is preserved (see top photo)—lending the development an immediate sense of age. The 1.3-acre site includes 26 residential units (some including accessory units), a small park, scattered parking, retails shops, a restaurant, and 24-room boutique hotel. The residential portion is complete; much of the commercial, which faces surrounding streets, is yet unbuilt.
The project does contribute to urbanism on the edge of the block, with commercial and residential sites that define the street wall and fit into the context. But the most interesting placemaking is in the lanes.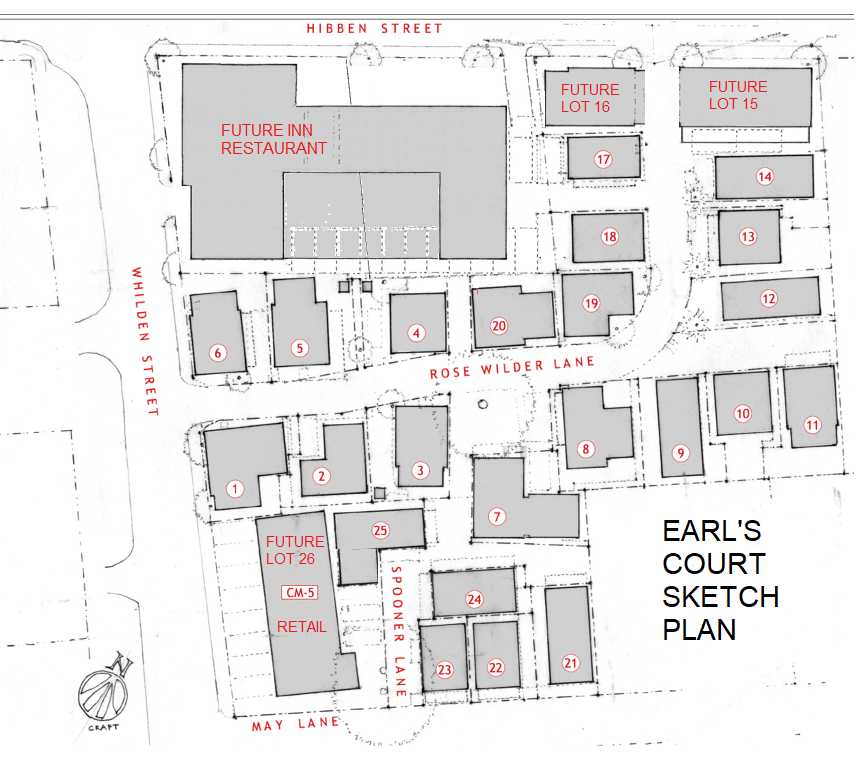 Inner-block development includes buildings on lanes, alleys, pedestrian mews, and various kinds of courtyards. Many cities have miles of underutilized alleys waiting for creative ideas. Cottage courts are the most typical inner-block type in new urban TNDs. Pedestrian mews are also popular and becoming more common.
Land-use codes to build inner-block urbanism need very small, or no, minimum lot sizes; zero setbacks (distances between buildings governed by building codes); very low, or no, parking requirements; and allowances for short, very narrow lanes (Best to keep them no wider than 18-22 feet). Even form-based codes often have provisions that prevent mid-block development, says Thomas Dougherty, an architect who wrote an e-book on the subject called The American Alley: A Hidden Resource. 
"I feel so inspired by this project," says Chad Besenfelder, a designer and development consultant with Loci who worked with Graham to implement Earl's Court. "We learned much over the years building and traveling and wanted to create an urban community that focused on a quality public realm."