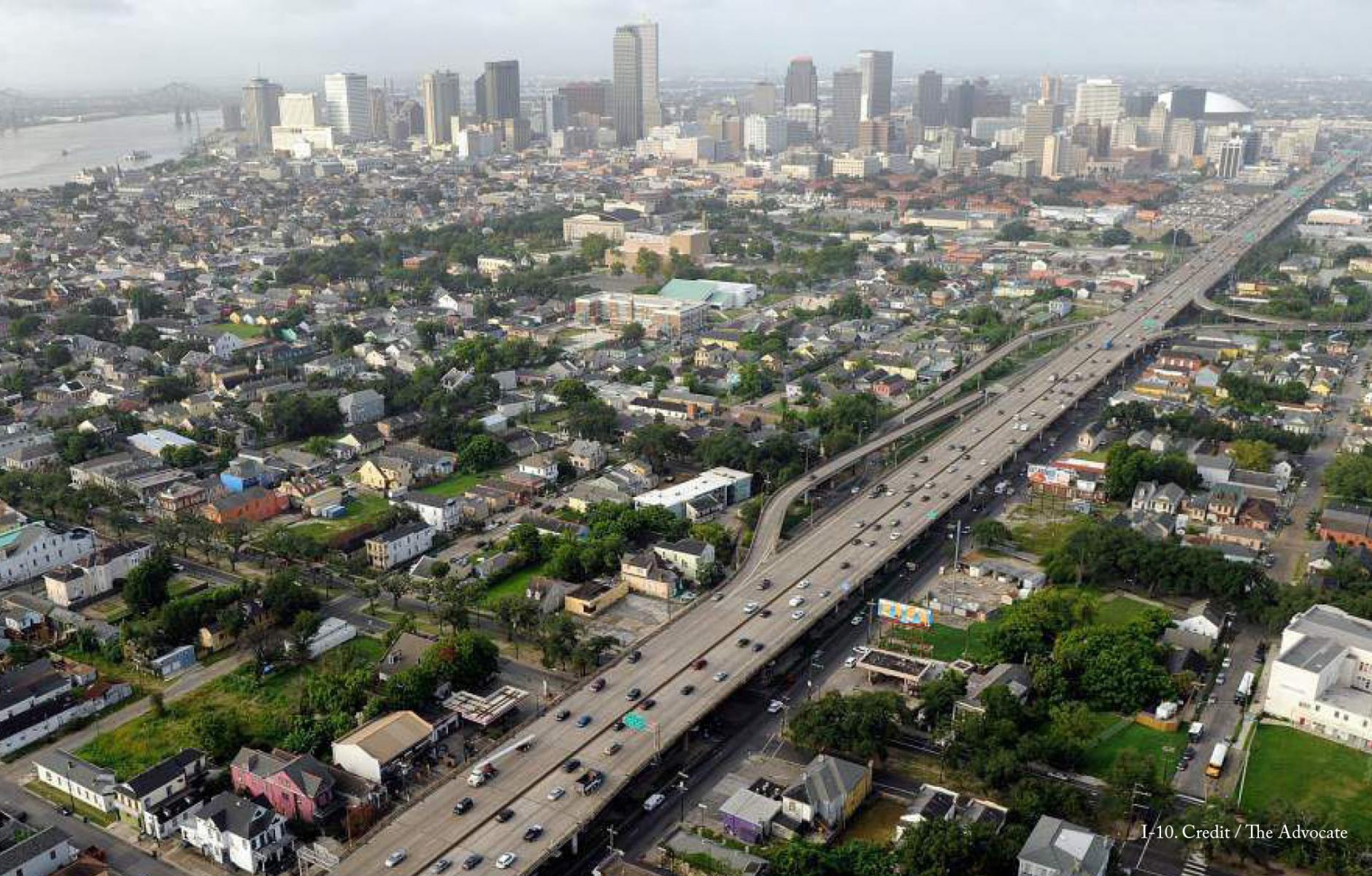 The elevated Claiborne Expressway, New Orleans
News on the most nominated 'Freeways Without Futures'
As freeway removal gains national recognition and funding from the federal government, it's time to look at some of our most nominated freeways for CNU's Freeways Without Futures report and where they are today.
Since 2008, CNU has been publishing the biannual Freeways Without Futures report. The report highlights the efforts of local campaign organizers and activists seeking to revitalize their communities by dismantling the city highways that burden them with the significant health hazards of vehicle exhaust, a loss of local businesses and services, and streets that are hostile to pedestrians.
In total, local campaigns have nominated a total of 34 freeways for removal with 20 freeways nominated more than once. Here are updates on some of our most nominated freeways:
I-81, Syracuse: Seven nominations
Earlier this year, the New York State Dept. of Transportation moved toward breaking ground on a $2.3-billion interstate highway replacement project in Syracuse that would remove the I-81 viaduct from the city center. This builds on work done at CNU 27 where CNU members, including local representatives from Syracuse, held a 3-hour workshop to explore design issues and ideas related to the freeway's removal though community outreach was put on hold during the pandemic.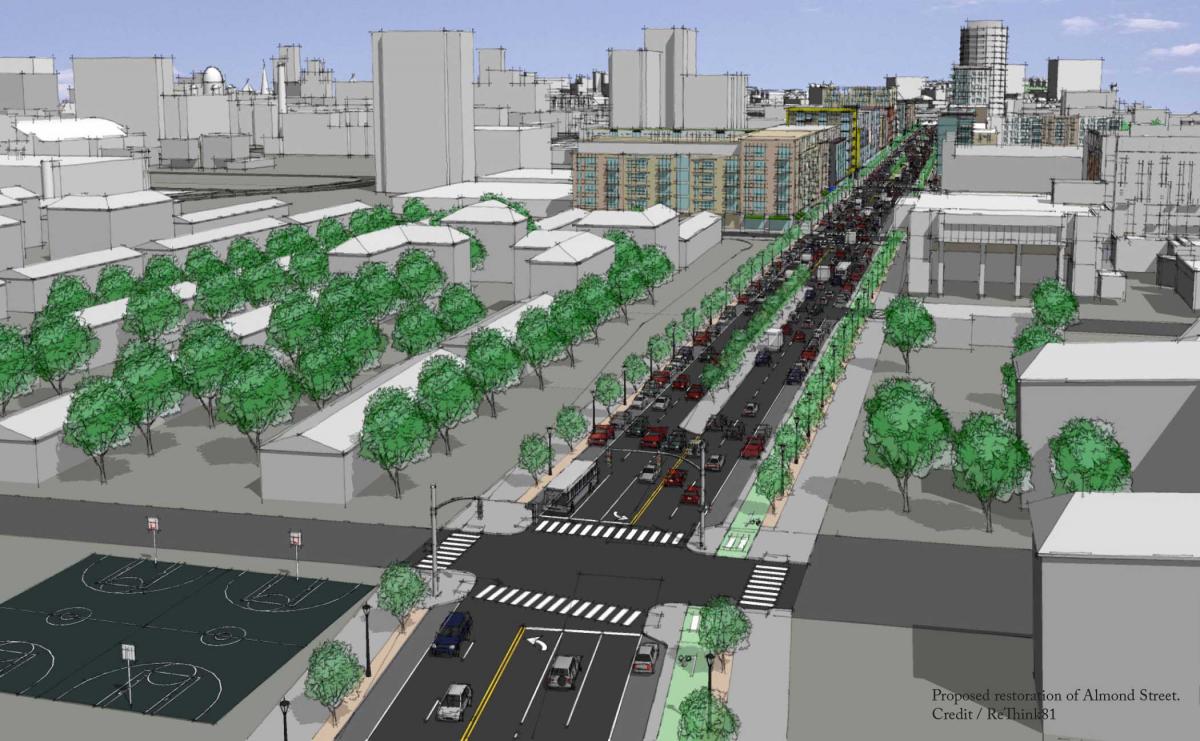 In August 2022, the city partnered with Dover, Kohl & Partners (DKP) to host a six-day Community Grid "Neighborhood Design Studio" charrette to envision the future of Interstate 81 neighborhoods. The Community Grid has been the popular alternative among community members and would enable the city to acquire land for public spaces, development that serves the public interest, and civic buildings. A restored grid of streets—especially one that is close to downtown—calls for public frontages that are urban and walkable. 
Claiborne Expressway, New Orleans: Six nominations
Discussions about removing the Claiborne Expressway span back over a decade and since 2017, the Claiborne Avenue Alliance has made great strides championing a community vision for a Claiborne Avenue restored. 
It launched its Paradise Lost|Paradise Found poster campaign in January 2020, which brought public awareness to the damage caused by the Claiborne Expressway and the potential for a brighter future without it. Mayor LaToya Cantrell and US Representative Troy Carter have both expressed support for taking down the expressway and become part of a growing consensus that its removal is the right course of action for the Tremé neighborhood.
Route 5/Skyway, Buffalo: Four nominations
A coalition of citizens and civic organizations continue to call for the Skyway to come down and the replacement of urban sections of Route 5 through Buffalo with a surface boulevard. Removal advocates tout the boulevard and connecting urban street grids' environmental and economic development benefits for downtown and waterfront redevelopment. 
In 2020, the New York State Department of Transportation, in cooperation with the Federal Highway Administration, prepared an Environmental Impact Statement for the project. However, as of 2021 plans for tearing down Buffalo's Skyway are on hold indefinitely while the city focuses on other less controversial projects such as the reconstruction of the Kensington Expressway.
Inner Loop, Rochester: Four nominations
In 2017, the City of Rochester completed its transformation of the eastern portion of the Inner Loop into an urban street, which has already paid significant dividends. Rochester has witnessed walking rise by 50 percent and biking increase by 60 percent in the area. The city was also able to reclaim 6.5 acres of land for development, leading to the $22 million highway removal yielding $229 million in development. 
The City of Rochester is now studying the removal of the remainder of the Inner Loop.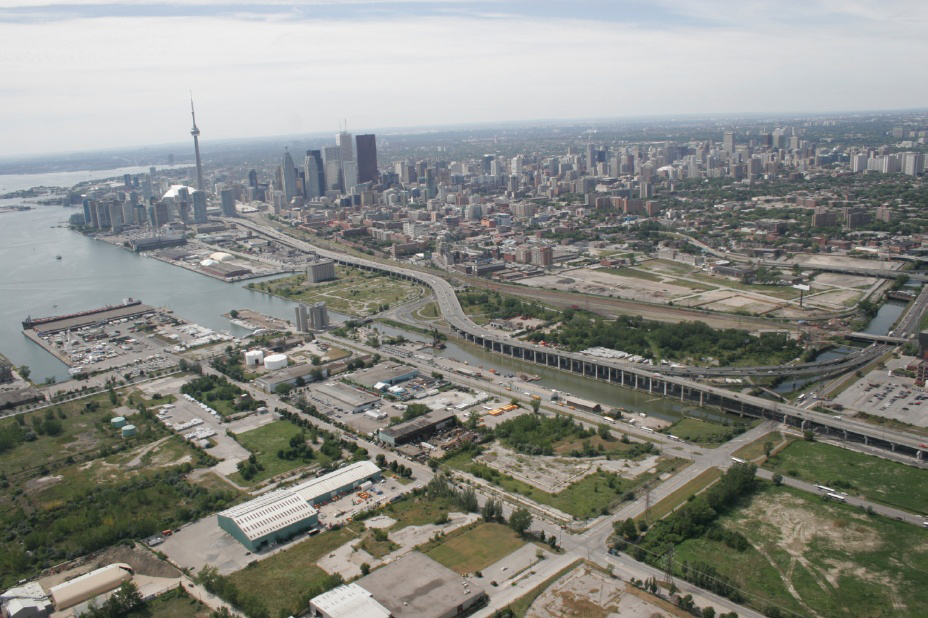 Gardiner Expressway, Toronto: Four nominations
For years, citizens of Toronto have called for the removal of the elevated expressway as it runs from downtown eastward. And they've had some success: a far eastern portion of the freeway was successfully removed in 1999.
The Gardiner Expressway Strategic Rehabilitation Plan will realign the expressway and help transform the area to improve transportation corridors and provide more efficient public transit and new public facilities. Construction is planned through 2030. In 2021, the City of Toronto tore down the Gardiner Expressway ramps to Logan Avenue as part of the planned Lake Shore Boulevard East project to include safer intersections and facilities for pedestrians and cyclists.
Know a local campaign in your community advocating for freeway removal? The call for nominations for the 2023 Freeways Without Futures report is open now through October 3, 2022.