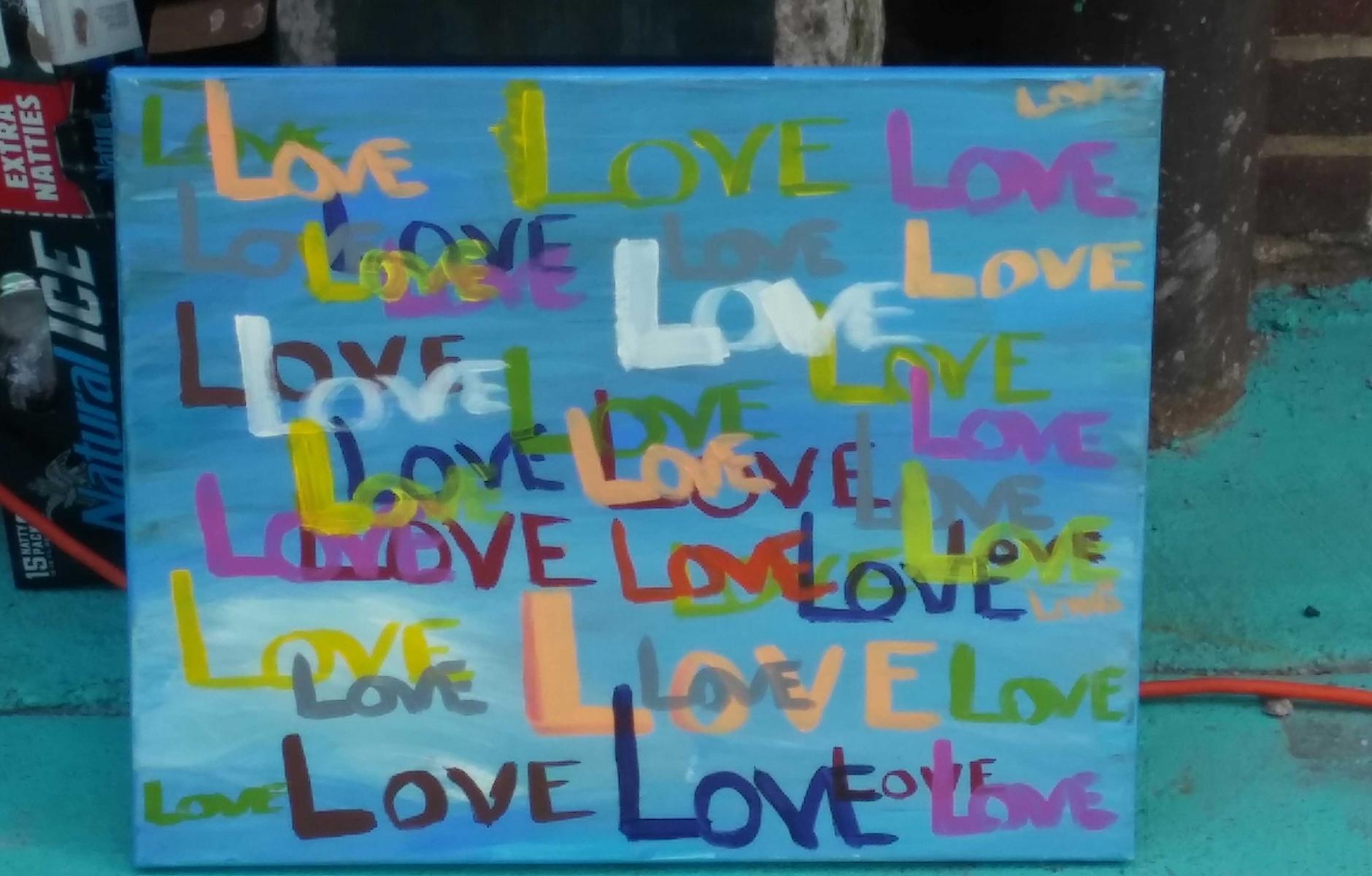 Photo of a street festival on 4th Street in Louisville, by Daniel Leal, a CNU 27 attendee from San Antonio, Texas.
A Week of Love and Struggle
At CNU 27.Louisville, New Urbanists got a little verklempt
It's not as if Congresses past have been devoid of emotion and humanity, but CNU 27 and its host city, Louisville, seemed to bring out the feeling in all of us.
Urbanists are such romantics.
Romantics with a practical vision for positive change.#CNU27 #louisville #incrementaldevelopment pic.twitter.com/onXZW3soxE

— Mitchell Austin (@msaplanner) June 13, 2019
The Regional Symposium on healthy design on Tuesday prepared the ground for a stunning, moving plenary on Wednesday, featuring Mrs. Lonnie Ali and Mayor Greg Fischer. Both spoke about the need for compassion to operate in our planning, design, and development of cities and services.
Sharing our city's core value of compassion with #CNU27. We believe that our city should be a platform for human potential to flourish and we should all move forward together. pic.twitter.com/IViGGG1rlM

— Mayor Greg Fischer (@louisvillemayor) June 12, 2019
What a treat to hear Lonnie Ali address #CNU27, recounting her and Mohammad Ali's love of front porches, neighborhood, walking, bringing people together, and modeling compassion. "Mohammad generates his own street life."

— Shin-pei Tsay (@stsay) June 12, 2019
Our hosts had a lot to do with setting this tone, both the great city leadership and the people of Louisville, themselves. 
The bones and muscle of the buildings and streets reflected Louisville's values and specialness:
Tour of the Muhammad Ali Center. :) #CNU27 pic.twitter.com/pImsbH0Qmk

— Mike Christensen, MCMP, CNU-A, AICP Candidate (@MRC_SLC) June 14, 2019
There was celebration in the air, too, like this painted alley, where a little arts and music festival sprung up near the Henry Clay.
The Congress also coincided with Pride, and the streets were filled with people claiming their right to be who they are in public, including many of us::
#pride #parade #louisville Be proud about yourself. No matter what they say. #cnu27 https://t.co/xvS2G3xAqc pic.twitter.com/J46FvmmA4c

— Washington Fajardo (@washfajardo) June 15, 2019
...and CNU held its own celebrations of accomplishments and hard work every night (Repurposed tactical space on West Main Street)
#CNU27 Dance Party! pic.twitter.com/8cvKLMltHo

— David Moye (@DavetheDeal) June 15, 2019
Work hard play hard#CNU27 #Louisville pic.twitter.com/xmfi9RMmBI

— Mitchell Austin (@msaplanner) June 15, 2019
CNU fanned out throughout the Kentuckiana area, with tours and mobile workshops in Ohio and Indiana, including this tour of street designs for people in New Albany, Indiana, in which CNU member Jeff Speck consulted:
Also, these crosswalks. City engineer chose the design; noted the 6" stripes along the edges make them meet standards, in his opinion. (Only a few annual snowfalls mean longer life than they'd have in Michigan.) #cnu27 pic.twitter.com/cZtudyG9A3

— Murph (@murphmonkey) June 14, 2019
Even the intellectual insights had a heartfelt quality:
If a community is built by one designer, it's not urban design; it's a large scale architectral project. -Dhiru Thadani on Seaside as a platform for many designs #CNU27 #CharterAwards

— Eliza Harris Juliano (@myurbangen) June 14, 2019
At CNU 27, we worked together to confront the racism and other inequities woven into US policy, practices, and systems. Here's a sobering fact from Karen Abrams, program officer for the Heinz Endowment::
African Americans have lost ownership of 14 million acres (out of 15 million) since 1920. #CNU27

— David Welch (@davidalanwelch) June 14, 2019
The causes and solutions of inequity were probed at the Thursday plenary, moderated by Calvin Gladney, president and CEO of Smart Growth America:
I had difficulty not standing up to cheer following each statement from Detroit's Maurice Cox as he discussed the innovative work they're doing WITH communities, particularly involving teens in the process. @COSAGOV and UTSA can learn a lot from the City of Detroit. #CNU27

— Cherise Rohr Allegrini, PhD, MPH (@CheriseRohr) June 14, 2019
and dozens of sessions on housing, social equity, inclusivity, and community building,
Passion and a lot of fine-grained expertise from @derwinsisnett and Nora Jendoubi from @MaslowDevInc about co-designing communities for people through #humancentereddesign Need MOAR of these kind of folks at CNU #cnu27 pic.twitter.com/BrG5Jkm86o

— Mark F. Miller (@MarkFMillerGR) June 13, 2019
Quite a crowd here at the session on growing a more diverse entrepreneurship in retail#CNU27 pic.twitter.com/fPUIgi4QMl

— Mitchell Austin (@msaplanner) June 14, 2019
Let's keep talking. #cnu27 pic.twitter.com/0jDfQJOzbX

— Jody Robinson (@AuntJoby) June 13, 2019
Housing inequity even came up in Donald Shoup's Friday plenary about parking:
Converting garages to affordable housing? Allie at @AtqLab did say that cars are now waterproof and can be stored outdoors now! Crazy enough it just might work. #CNU27 https://t.co/vo2ifCMT9F

— Lauren Vela Sage (@laurenvsage) June 15, 2019
It came up again and again, as one of the most wrenching, pressing problems for America right now (fortunately, with solutions):
Jeffrey Wright speaking on Affordable Housing: A Poverty Trap? AMAZING!!!! #CNU27 #newurbanism pic.twitter.com/sexCifHFAg

— leslie creane (@CreaneLeslie) June 15, 2019
A partnership with 89.3 WFPL and Louisville Public Media gave CNU unprecedented access to their studio and technicians for two days of podcasts:
There was mentoring at the Charter Awards pin-up Andres Duany with students from Andrews University. Photo by Andrew von Maur:
 

CNU culminated its four Legacy Projects, our annual initiative to give back to our Congress host community through free design services.
This year, CNU sponsored 4 design teams who donated services in #Louisville neighborhoods in coordination w/#CNU27 Here's one: The Woodlawn Avenue revitalization in #Beechmont https://t.co/Tev0Vlbfhs @hborys @suhender @PlaceMakersLLC Interview on @WFPLNews https://t.co/gCL2WYTXDp

— NewUrbanism (@NewUrbanism) June 15, 2019
Then, just like that, it was time to go home, heads full of new ideas (and more than a few hearts full, too).
"It's more difficult to be compassionate than skeptical" — @louisvillemayor. Thank you #Louisville for hosting an inspiring #CNU27. See everyone next year in the Twin Cities. @NewUrbanism pic.twitter.com/VHsqamGE3k

— Lisa Wise Consulting (@LWCplanning) June 15, 2019
Thanks #Louisville ! #CNU27

... On to Minnesota #CNU28 pic.twitter.com/yKkNWX4ZRq

 

— CNU NextGen (@cnunextgen) June 16, 2019

equity
&nbsp&nbsp&nbsp
annual Congress
&nbsp&nbsp&nbsp
CNU 27