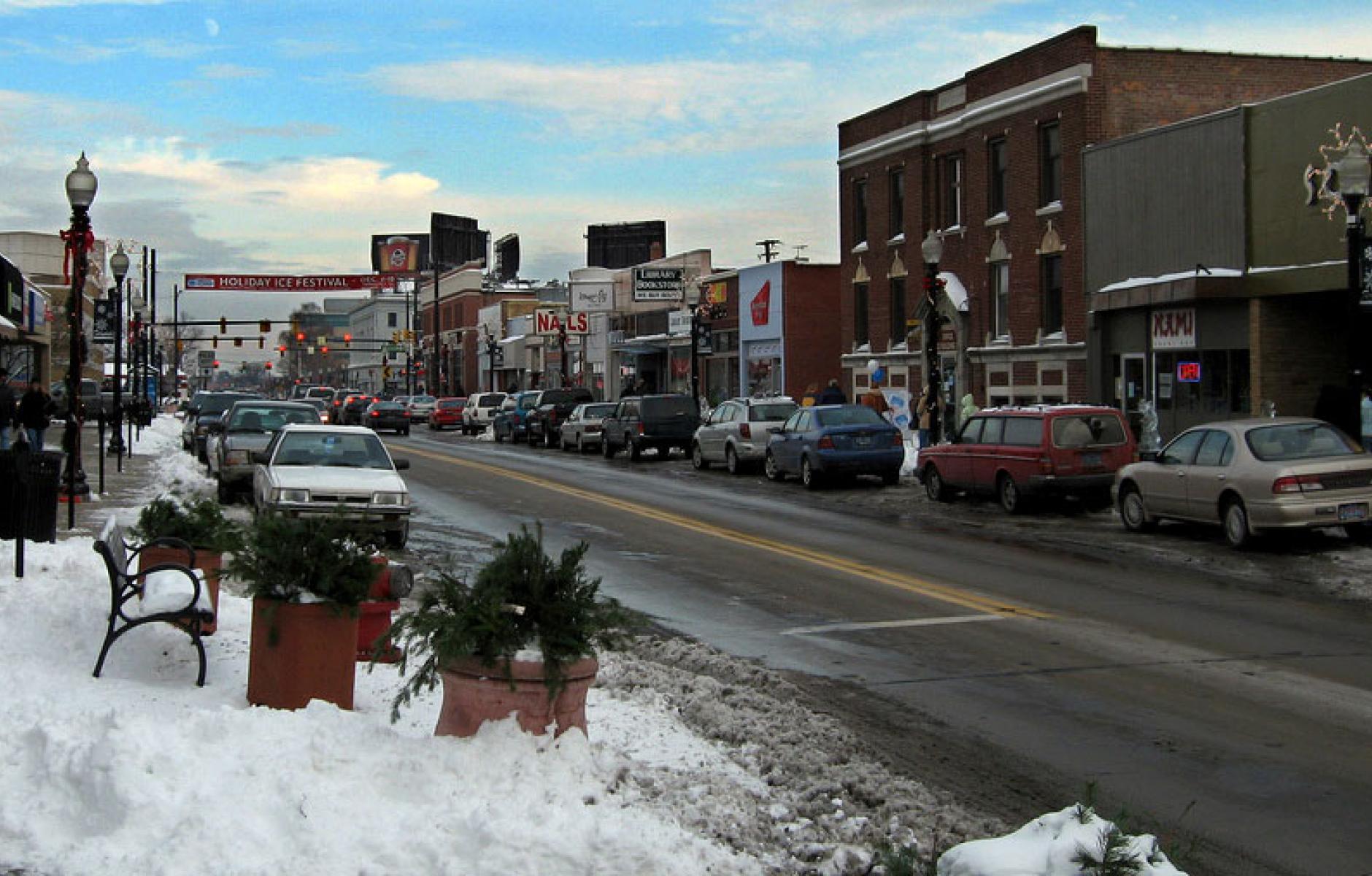 The main street of Ferndale, Michigan, where much of the town is in an Opportunity Zone. Source: Wikimedia Commons.
Opportunity for urbanists to help cities and towns
Opportunity Zones, a massive new nationwide community development program, will benefit from the work of urban planning thought leaders.
Urbanists should pay close attention to the recently created Opportunity Zones, which the Rockefeller Foundation says "have the potential to become the largest community development program in our nation's history." Governing magazine says they represent a "breakthrough approach to community development."
As such, Opportunity Zones (OZs) are likely to create a lot of work for urbanists, and the quality of that work will make a big difference for cities, neighborhoods, towns, suburbs, rural communities, and their inhabitants who are directly affected by OZs. About 10 percent of the US population lives in designated OZs, but, one way or another, they are likely to affect nearby everybody.
There are 8,700 OZs designated in every state and most cities. They target low-to-moderate-income urban and rural areas—or census tracts adjacent to those areas. Two African-American senators, Democrat Cory Booker of New Jersey and Republican Tim Scott of South Carolina, championed the creation of these zones in the Jobs Act of 2017.
The investment in OZs is spurred by the federal government providing tax relief on capital gains to investors who transfer gains into an Opportunity Zone fund, one that holds at least 90 percent of their assets in OZ projects. The resulting benefit is that the taxable gain is reduced by 15 percent and is not payable until 2026. 
Perhaps more importantly, if the investment is left in the Opportunity Zone fund for 10 years, all capital gains taxes from the investment are eliminated. Currently more than $6 trillion—with a "T"—of paper profits rests on balance sheets that could be unleashed in construction and urban reinvestment. That nearly unlimited potential is why so many people are anticipating the impacts of this legislation.
Governing points out one remaining hurdle: The Treasury Department has yet to issue and finalize regulations to implement the program. "Speed is of the essence here. Opportunity zones expire in 2026," Governing says. That said, investors and banks are already moving forward with plans, and OZs are likely to attract boatloads of money.
When such large amounts of capital are involved in real estate and business investment, history shows that mistakes will be made in terms of  design, policy, and return on investment. We would all benefit if OZ investments were to serve larger visions of revitalization in low-income and nearby communities. That's where new urbanists can really help.
I've been zooming in on Opportunity Zones around the nation, making some interesting discoveries, and drawing some general conclusions. The biggest OZs cover huge swaths of rural areas containing nothing but countryside and natural areas, distant from current development. If these areas lack markets for development currently, it is hard to see how these vast areas will be the first choice of investors. 
Some states, like Michigan, have targeted small towns and cities of all sizes—including the downtowns and adjacent neighborhoods of Detroit, Flint, Lansing, and other cities. With its Redevelopment Ready Communities program, Michigan is working on zoning reform and public investments that will help these communities prepare for OZ money, work in which new urbanists have been deeply involved. All things being equal, these cities and towns are more likely to attract smart Opportunity Zone investments. Downtown Detroit is already booming, and that growth is likely to be fueled as the entire greater downtown of the Motor City is covered by OZs.
Focusing in on OZs
My community of Ithaca, New York, has two Opportunity Zones in a city of only about 31,000 people. Ithaca leads the state in per capita job creation, which means there is a market for housing. Zones cover areas of the city where commercial and residential development are moving forward—including the massive Chain Works brownfield site, and the city's Waterfront near 38-mile-long Cayuga Lake. With good preparation and planning, these areas of the city have the potential to be mixed-use, walkable places that add to quality of life, affordable housing, and a healthy economy. The downside is this: If development happens too fast, before leaders and citizens are fully prepared, some of the positive effects may be lost.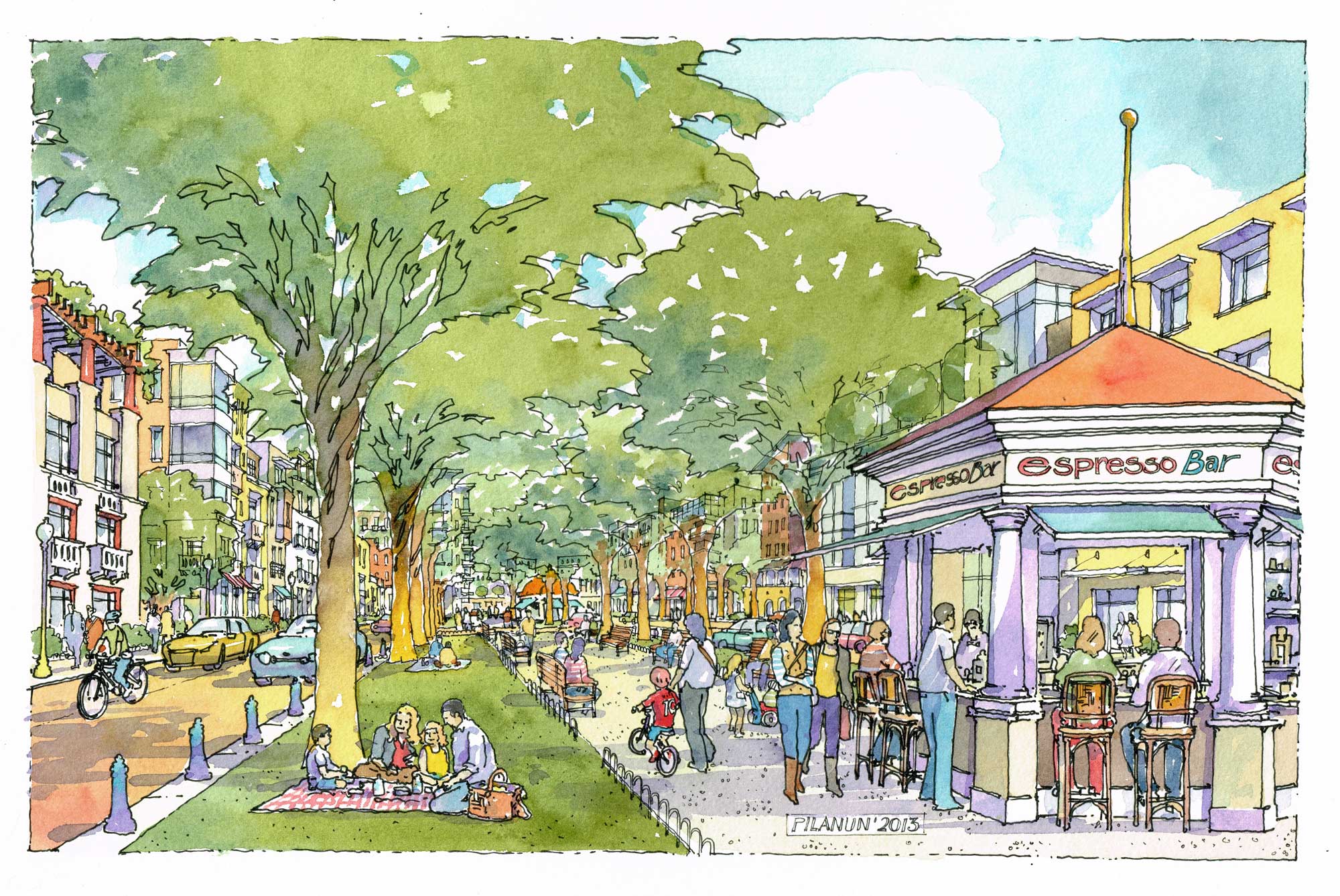 Many existing new urbanist projects and plans across the US are located in Opportunity Zones. For example, Downtown Westminster, Colorado, the redevelopment of a suburban shopping mall, is an OZ. This is a major new suburban retrofit in Colorado's seventh largest city, which now has no downtown. The 105-acre project, under construction, includes 1.7 million square feet of office, retail, hotel space, and up to 2,300 residences, including substantial affordable housing. Westminster will get its downtown, maybe more quickly than anticipated.
Another example is Ranson, West Virginia, a formerly industrial city of 5,000 in the state's northeastern Panhandle, about an hour and a half from DC. During the Obama Administration, Ranson was the recipient of a major Sustainable Communities grant that involved US DOT, HUD, and EPA. Ranson is moving forward with many of the plans, and now the city is the center of an Opportunity Zone.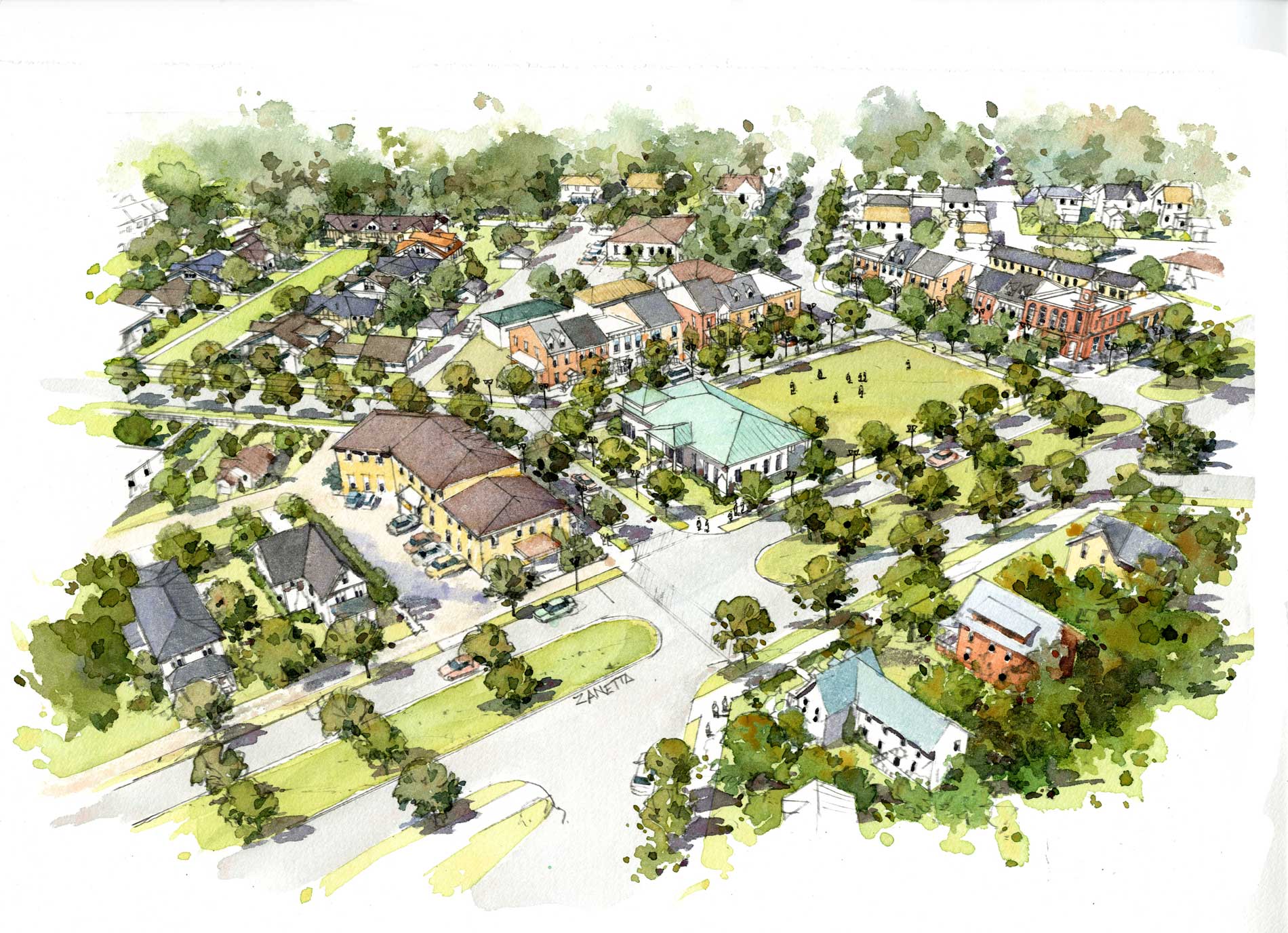 In Philadelphia, the redevelopment of the Sharswood neighborhood is the city Housing Authority's $500 million bet that it can revitalize an entire neighborhood while minimizing displacement. The neighborhood has been plagued by a "highly concentrated poverty, drugs, truancy, illegal guns, and criminality," according to PHA. Sharswood is an OZ.
In Amherst, New York, adjacent to Buffalo, the Boulevard Mall is struggling like many suburban shopping malls. Two anchor stores left last year and the mall was turned over the bank to avoid foreclosure. A few weeks ago the town invited new urbanists to work with citizens to generate ideas for redevelopment of the site into a mixed-use town center, which is planned to be connected to the Buffalo transit system. The mall is located in an Opportunity Zone.
I could go on. There are many promising examples of how Opportunity Zones could give a boost to communities with strong visions for the future. But there are 8,700 OZs, and probably many, if not most, are lacking in a holistic community vision with a strong sense of how design can add to quality of life—not to mention the tools to bring that vision to life. That's where the skills, and the holistic approach, of new urbanists can provide needed direction. That is why urbanists should pay attention to Opportunity Zones and offer their expertise as soon as possible. 
I urge you to explore the Opportunity Zones map. Take a look at OZs in your community, in communities where you work or have worked, and where your ideas are needed. You will see many highlighted places that have special significance. Focus your attention on these places, think of the possibilities, and get ready.