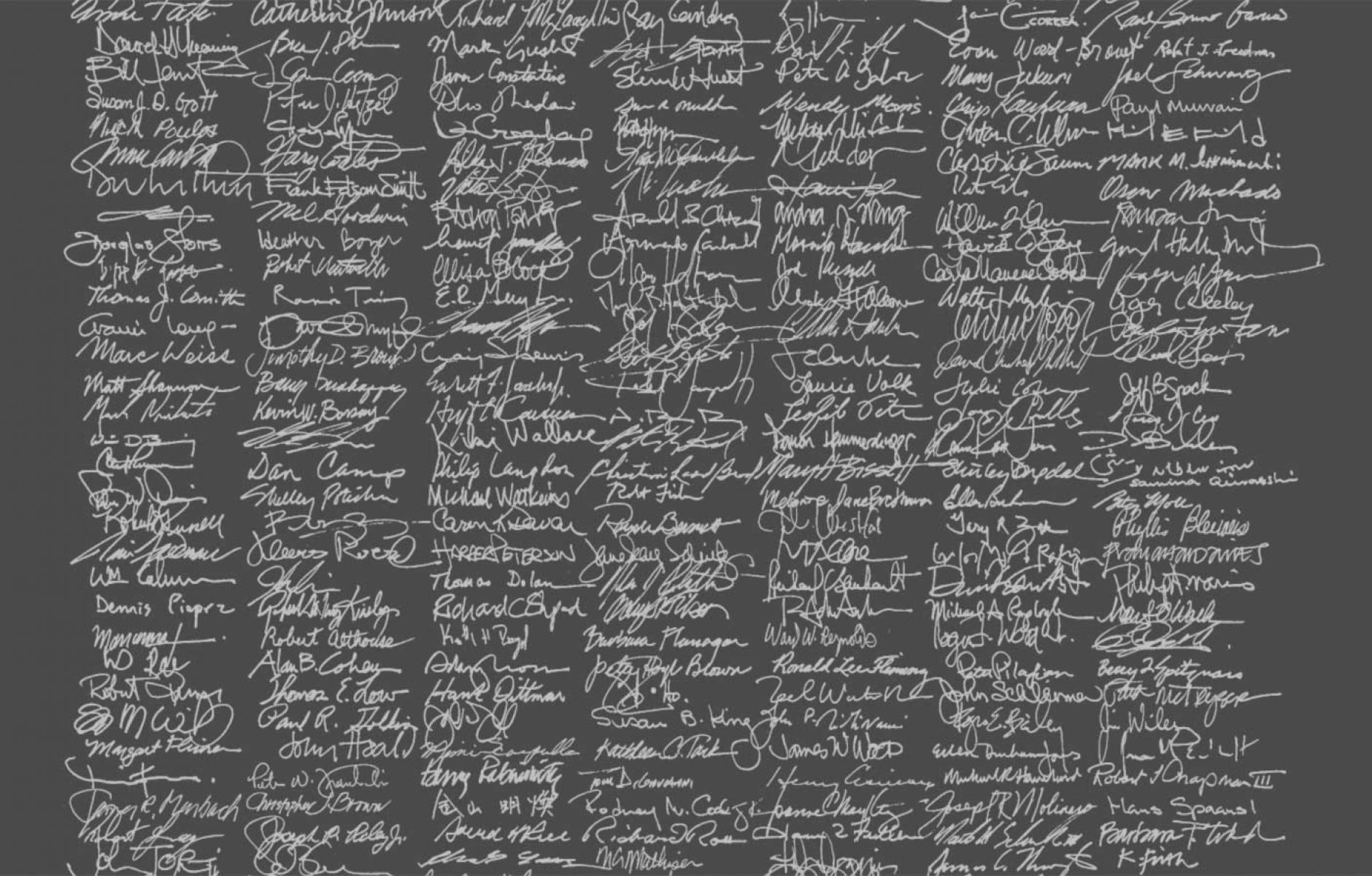 Charter of the New Urban signatures.
CNU welcomes two new board members
Matthew Lambert and David Kim bring fresh perspectives, pragmatic views.
The two newest members of CNU's Board of Directors deepen the organization's commitment to supporting the next generation of New Urbanist leadership, and to encouraging designers and developers to create more liveable, affordable, and community-centered places.
"In welcoming two more designers to the Board, we've invoked an important reminder of how CNU started, as an organization dedicated to pursuing and affirming the relevance of urban design writ large in addressing urgent issues within a rich and complicated economic and social context," says Board Chair Michaele Pride, a professor of architecture at the University of New Mexico School of Architecture and Planning.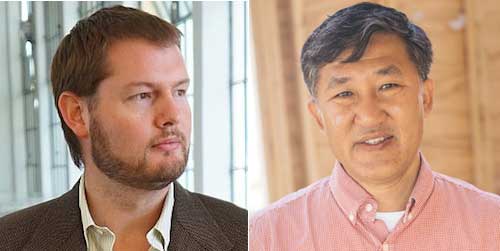 "One of the strengths of the Board at the moment is that all but two of us are longtime new urbanists," Pride says. "We have committed new urbanists who have been in the movement for a long time, and younger new urbanists who bring great ideas and energy to the conversation." She notes that the addition of Matthew Lambert, a founder of CNU NextGen, an organization focused on elevating new voices in the movement, "brings that youthful perspective to the CNU Board. He was 'brought up' professionally in a founding NU firm, DPZ CoDESIGN, so his professional development has been deeply new urbanist. We're getting somebody who really understands and implements the NU practice, yet who builds on those strengths and adds to them. He is one of the first on the Board, if not the first, from one of the founders' firms who is not himself a founder."
Matthew Lambert is an architectural and urban designer and planner, with nearly two decades of experience that covers a broad range of project types, from multi-county regional plans, to new community and redevelopment plans and regulations, to affordable and modular housing design. He has managed projects for campus plans, hospital strategic master plans, new towns, and infill development throughout the U.S., and he has worked with communities in the Caribbean, Europe and the Middle East. Matt leads DPZ's Portland, Oregon office, focusing on projects in the US West and Midwest. His work focuses on large-scale planning and zoning, evolving form-based coding, and tactical zoning reform.
Lambert brings to the Board a commitment to making opportunities for new members and new voices in the New Urbanism movement, as well as continuing to make CNU a forum for very high-level conversations about practice. "That's how we keep the movement relevant and pointed in a productive direction," he believes.
David Kim is a co-founder and principal of Tolar|Anderson|Kim, LLC, a planning and urban design collaborative. He is a registered architect in California and New York with over twenty-two years of professional experience. His expertise as a designer lies in understanding the complexities of design and planning at all scales, and being able to embrace the macro-issues of finance and policies along with the minutiae of building codes and construction details. He has led project teams resulting in the construction of several courtyard housing and mixed-use transit-oriented developments as well as the design of residential and mixed-use prototypes for traditional neighborhood developments.
"David will bring a wealth of on-the-ground experience to our discussion, seeing how things work in other places, gaining insight from the trainings he provides through the Incremental Development Alliance," says Pride.
Kim reflects, "As an immigrant with one foot in two different cultures, two different paradigms shapes how I see the world, and it's a consciousness that should help shape the work we do in New Urbanism."
Kim combines his background in architecture with experience in development.  "I am an architect by training but my strong desire to see 'how the sausage gets made' took me into the development world. I bring a fairly pragmatic approach to how things actually get executed and what's possible."
CNU's National Board governs the activities of the Congress for the New Urbanism. Twelve members serve, with three of these elected directly from the membership and chapters. All members serve a three-year term. The Board is required to uphold the Bylaws of the organization (for a copy of the bylaws, see this link).
To find out more about CNU's current Board members, follow this link.