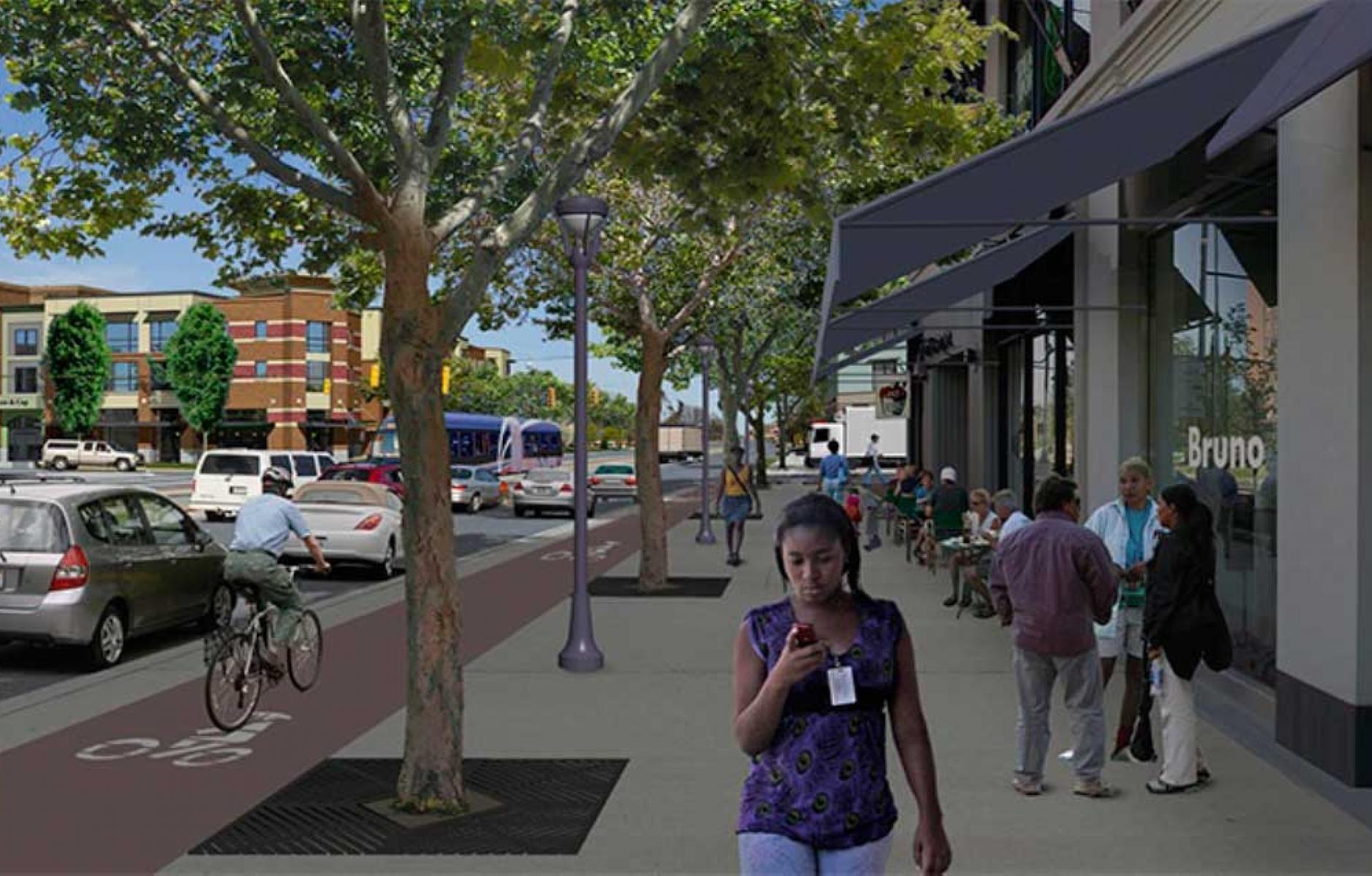 Credit: Steve Price, Urban Advantage.
Gold in the streets of Michigan
CNU recently completed four Legacy Charrettes in advance of CNU 24 in Detroit. On Monday through Thursday we published articles on the fascinating plans by top new urbanists.
Two of the charrettes focused on city neighborhoods and other two focused on suburban downtowns and main streets. A common thread is massively overwide streets built during the automobile-dominated late 20th Century, a practice that is especially pronounced in and around the Motor City.
In many cases, these streets damaged economies, culture, and communities. The silver lining is that quality of life and local economies can be restored by changing the nature of the streets. In Pontiac, for example, a two-way conversion, on-street parking, and crosswalks are predicted to generate $55 million in economic activity in the near-term.
It's as if precious metals were lying around, unclaimed, waiting for somebody to pick them up. Here are the links to the Legacy Charrettes, and I encourage you to read them all.
Hazel Park. Southwest Detroit. Pontiac. Grandmont-Rosedale.
You may find gold in the streets near you if you look about with perceptive eyes.