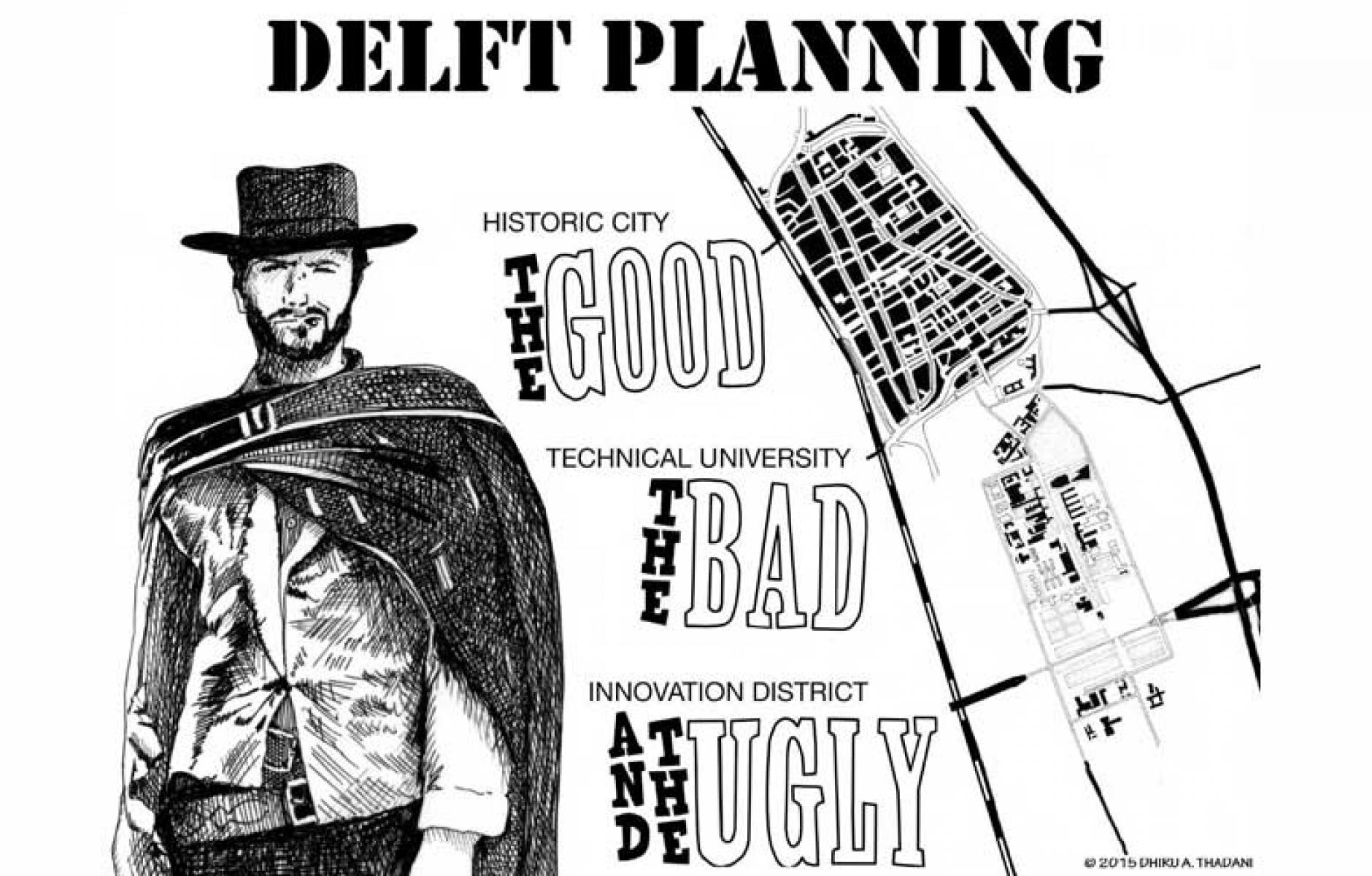 The good, the bad, and the ugly
New urbanists often exalt European urbanism precedents as exemplary models worth emulating. However, it is myth that European cities have managed to resist the devastation of placeless modern planning.
On a recent visit to Delft, Johannes Vermeer's hometown, I was charmed by the beauty and scale of the historic town and its canals. The city is also known for its University of Technology, which is similar to many university campuses that were built in the US during the 1960s. As a place it lacks any of the charm, character, and intimacy that is found in the adjacent historic town.
I was further dismayed to learn that the university had been further duped into investing in an "innovation district" south of the existing campus. Innovation districts are nothing more than the rebranding of mono-culture "research parks," and every leading university believes that they must have one. It offers yet another excuse for up-to-the-moment cutting edge architecture on a desolate plateau serviced by large parking lots.
One can only hope that when the curtain is drawn back and the fraud exposed, new urbanists will be employed to make the place whole through retrofitting and densifying these misguided planning efforts, which can only be described as ugly.