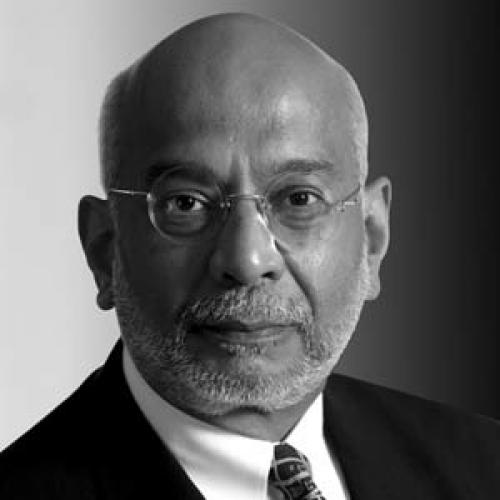 Dhiru Thadani
Dhiru A. Thadani is an architect and urbanist. As a design principal and partner, he has completed projects the world over. Thadani was born to the boisterous urbanism of Bombay, India, and moved to Washington, D.C. in 1972 to attend The Catholic University of America, where he received his undergraduate and graduate degrees in architecture. During his forty years in Washington, he has taught, practiced, and worked to place architecture and urbanism in the public eye. He is the author of Visions of Seaside: Foundations / Evolution / Imagination / Built & Unbuilt Architecture, published by Rizzoli in June 2013. His previous book, The Language of Towns and Cities: A Visual Dictionary was published by Rizzoli in 2010. He is also the co-editor of Leon Krier: The Architecture of Community published by Island Press in 2009. Since its formation in 1993, Thadani has been a charter member of the Congress for the New Urbanism (CNU), and is a former board member. He was a 2001 Fellow in the Knight Program for Community Building, a five-time recipient of the CNU Charter Award for design, and the recipient of the 2011 Seaside Prize.
Form-based codes are for cities and they provide little benefit for rural and open areas? Wrong. One of the advantages of form-coding is that it brings uses and activities together—as opposed to separating them—and the result is compact development...
Three kinds of urban places curve toward transit and walkability.
After spending two weeks driving in France, I was impressed by the quality of the roads. The asphalt surface seemed far superior to US roads, as I did not experience the rhythmic bumps that I am used to when driving in America. By US standards the...