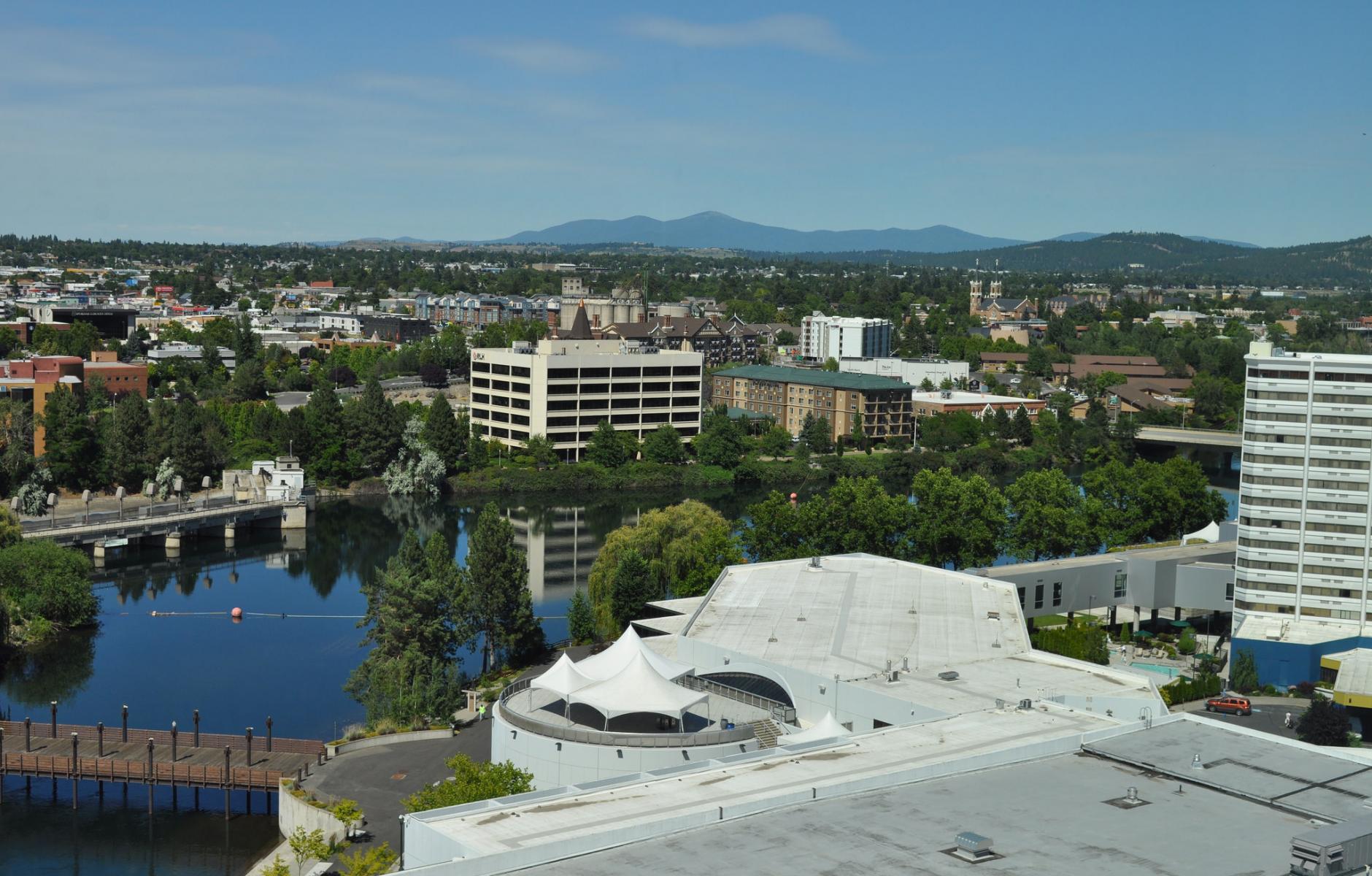 Spokane, WI. Photo by Orin Blomberg via Flickr.
#EveryPlaceCounts Kicks off in Spokane, WA
The program helps communities repair the urban fabric in neighborhoods bifurcated by interstate highways.
Today, the USDOT Ladders of Opportunity #EveryPlaceCounts Design Challenge kicks off its first workshop in Spokane, WA. Created by Secretary Foxx, the #EveryPlaceCounts program helps communities repair and reconnect neighborhoods bifurcated by interstate highways. CNU is assisting by providing design and public engagement expertise.
For two days in Spokane, transportation officials and urban design experts will meet with elected officials, business leaders, and Spokane residents to generate a vision for improving community health, mobility, and opportunity. This workshop's focus, according to the City of Spokane:
"The transcontinental I-90 was constructed through the heart of Spokane, dividing the working-class streetcar suburb of East Central. The City anticipates that the technical assistance will serve as an integrator to bring together those affected by the existing I-90 corridor with partners that are committed to creating solutions through a collaborative process to further identify opportunities to maximize connectivity from the new projects currently underway while minimizing transportation infrastructure barriers."
Site information, case studies, and schedules are available at CNU.org/EveryPlaceCounts. After the four workshops, CNU and USDOT will post reports and materials documenting the program's findings on reconnecting neighborhoods and addressing infrastructure impediments.
Want to get involved? All four workshops (Spokane, WA, Nashville, TN, Philadelphia, PA, and St. Paul, MN) is open to volunteers for technical and design support. For more information, check out the USDOT Every Place Counts Design Challenge page and follow #EveryPlaceCounts on Twitter and Facebook.