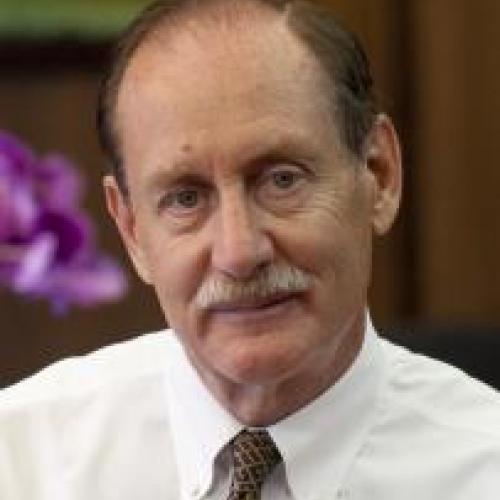 Rick Cole
Rick Cole was selected by CNU's Board of Directors to be CNU's fifth executive director since the organization's founding three decades ago. He brings unique experience as an elected local official, city manager and urban policy expert to his role leading the staff of CNU. "This is a critical juncture, not just for CNU, but for cities and towns across America," Cole told attendees at CNU's 29th annual Congress. "We're in the midst of an overdue reckoning with institutional racism in American life. We face the existential threat of global climate change. We're confronted by growing inequality as our cities and towns are marked by both unparalleled prosperity and unrelenting poverty. And we're still emerging from the convulsions of a worldwide pandemic. This is a time of new danger for the people who've sustained our cities. This is also a time of new opportunity for those who believe in the promise of urban life. This is a time for new urbanism! CNU needs to be back at the center of the national conversation!" "The Charter for the new urbanism has been an inspiration and a guide for me in striving to foster communities that work for everyone, Cole has said. As Mayor of Pasadena, California, Cole was among the first elected officials in the nation to embrace New Urbanism, leading an effort to rewrite the city's General Plan to embrace timeless ways of building and target new, human-scale development around the coming of light rail transit. Later, as City Manager of Azusa, he spearheaded the first citywide form-based code in California, a new urbanist tool for producing high quality design. Cole also championed civic engagement, affordable housing, complete streets, green building, and community wellbeing as the City Manager of Ventura and then Santa Monica. During his service as Deputy Mayor for Budget and Innovation for the City of Los Angeles, where he oversaw a $5 billion budget, he secured a $3.2 million grant from Bloomberg Philanthropies to set up an "I-Team" to seek ways to maximize community reinvestment to benefit existing residents. In addition to his leadership role at CNU, Cole teaches Urban Policy at Occidental College. He has been an active leader in the International City Managers Association and the City Managers Department of the League of California Cities. Cole has been recognized as one of "America's Public Officials of the Year" by Governing Magazine and one of the "Top 25 Doers, Dreamers and Drivers" by Government Technology Magazine and won awards for municipal management excellence from the American Society of Public Administrators and the Municipal Management Association of Southern California. Cole served on the 2006 CNU Charter Awards jury and was twice honored by CNU for his public service leadership, including the highest honor from CNU's California Chapter, the Paul Crawford Memorial Award an "outstanding member who has made considerable contributions to the advancement of the principles of the New Urbanism." Cole is a graduate of Occidental College and earned a Master's Degree in Journalism from Columbia University. He has taught at Fuller Theological Seminary, Pasadena City College and is a Senior Fellow at UCLA's Luskin School of Public Affairs.
Town planning
The redevelopment of a 700-acre municipal airport in Austin is the reality of what quality development can be, if America embraces good planning and urban design.
Town planning
As a Southern beach town, Seaside is neither utopia nor stage set. Its great achievement is in demonstrating an alternative to two generations of American sprawl.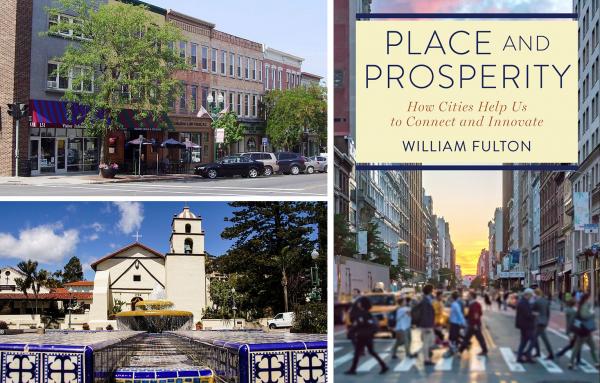 City life
William Fulton combines the sharp eye of a journalist, the objective rigor of an academic, and the practical experience of a leader in a book of urban essays, Place and Prosperity: How Cities Help Us Connect and Innovate.