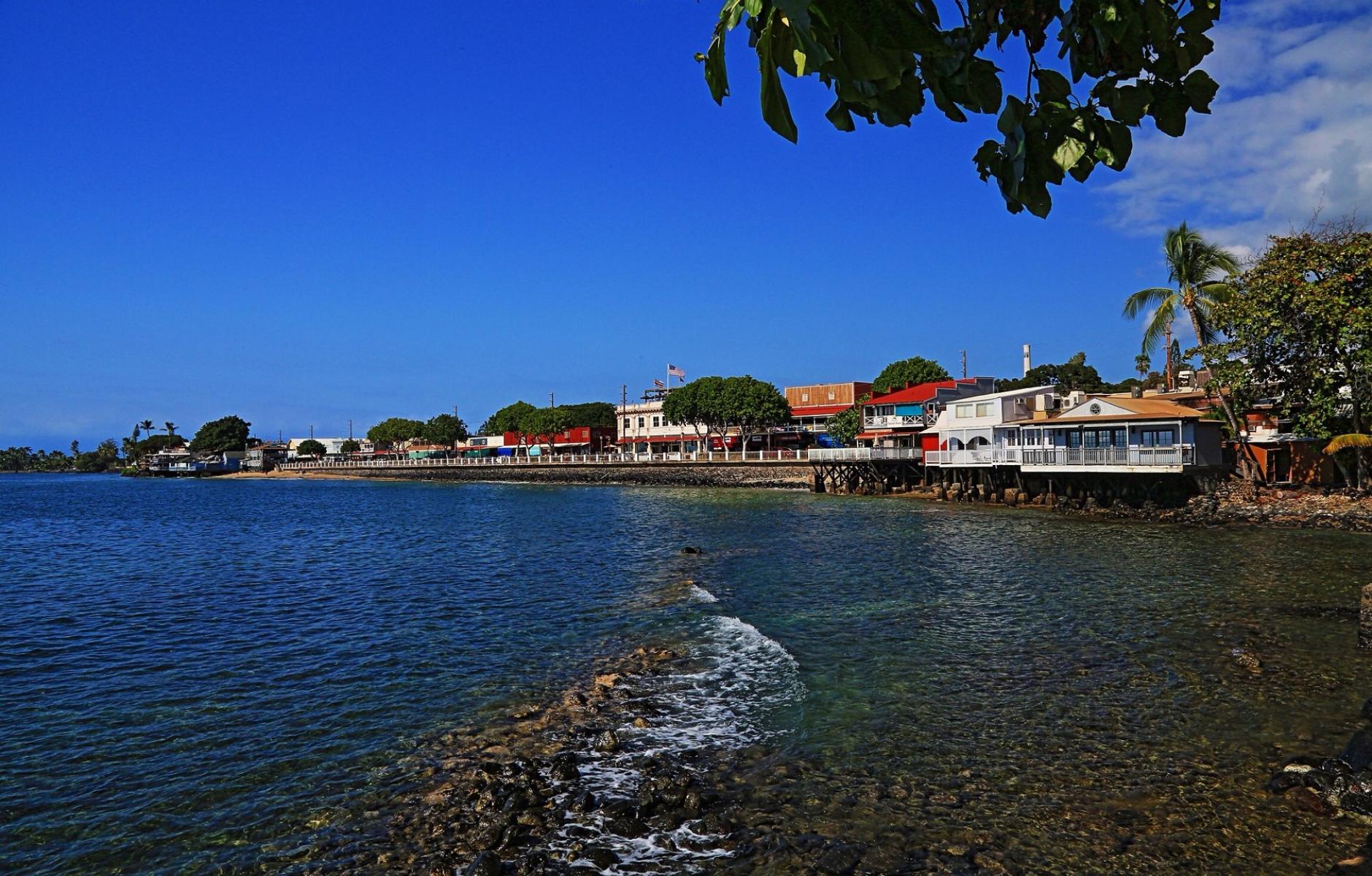 View of Lahaina Town before the August 2023 fire. Photo credit: Cindy Devin, Flickr.
Designing for Lahaina's future starts with honoring Native Hawaiians
The aftermath of the Maui wildfires will be an opportunity for Native Hawaiians to shape the future of affordable housing and land use on the island. Respect and support from New Urbanists is required if we want to participate in this design process.
In the aftermath of the devastating fires in Maui, it is essential to remember the cardinal architectural rule of affordable housing: Do not experiment on the poor. This is also an opportunity to expand upon that ethos to include another rule: Honor Native peoples.
The history of architecture and land use policy on the Hawaiian Islands was heavily influenced by imperialism and exploitation. The town of Lahaina on Maui was once the capital of the Hawaiian Kingdom, and under King Kamehameha I, the "Brick Palace" was one of the first Western-designed buildings in the Hawaiian Islands. Additional buildings were added as Lahaina quickly became one of the central Pacific ports for the North Pacific whaling fleet before transitioning to a plantation town with the growth of large sugar plantations.
These large sugar plantations changed the landscape of West Maui from one of wetlands to one of monocultures. These exploitative industries disrupted Lahaina's water supply and brought highly flammable grasses to Hawaii with devastating consequences.
Downtown Lahaina, Front Street, and its vicinity was designated a National Historic Landmark in 1962 and is an excellent example of dense, walkable urbanism. This walkable urbanism also makes Lahaina a destination for second-home buyers and wealthy transplants, driving up home prices to the point that the median price of a Maui home is $1.2 million.
The exploitation of natural resources and the role of land speculation and tourism have created an untenable situation for Native Hawaiians that has now been exacerbated and laid bare by raging wildfires fueled by climate change. 
As New Urbanists, we are inclined to help by designing resilient and walkable places that center community. This work will be vital as Lahaina looks to rebuild. Still, design must not be done in a vacuum and must acknowledge the historic and ongoing harms inflicted on Native communities.
Make it Right in New Orleans is an example of what happens when noble intentions run into the reality of ignoring context. The poor and working-class neighborhoods of New Orleans needed vernacular styles proven to be resilient and sustainable for centuries. These styles could be adapted with modern technology like solar panels and energy-efficient construction, but instead, Make it Right's designs prioritized next-gen features over context and constructed homes with flat roofs that lacked basic features like rain gutters, overhangs, covered beams, or waterproof paint to weather New Orleans' torrential downpours. Within weeks, houses began to develop mold, leaks, and rot, and today, many of the 109 homes have become unlivable.
These same mistakes of ignoring context cannot be made as Maui rebuilds and grapples with a more intense housing affordability crisis. Says Kaniela Ing the National Director of the Green New Deal Network and a seventh-generation Kanaka Maoli (Native Hawaiian), "With the Department of Hawaiian Homes fully funded for the first time and various land trusts eager to lend a hand, the moment is ripe to provide our many unsheltered Kānaka Maoli with homes that dignify their heritage. The people of Maui, especially survivors, are taking charge of the recovery process, reshaping the blueprint for our island's restoration. We're picturing a community-driven, just recovery that reconstructs Maui and fosters new leadership among Maui residents—from collaboratively rebuilding a school one day to advocating at the county council the next. As we rise from the ashes, our rebuilding efforts must champion hoʻomana Lāhui—the spirit of collective empowerment."
New Urbanists must do our part to honor the needs of Native Hawaiians by using design to intentionally foster community, preserve the natural environment, and improve the lives of all people. The rebuilding of Lahaina is not a space for New Urbanists to be top-down developers but to be supporters of Native-led initiatives that can benefit from the practical knowledge and experience of New Urbanist practitioners and advocates.
You can donate to funds for Maui's recovery here.
Editor's note: This article addresses CNU's Strategic Plan goals of advancing design strategies that help communities adapt to climate change and mitigate its future impact, and growing the supply of neighborhoods that are both walkable and affordable.