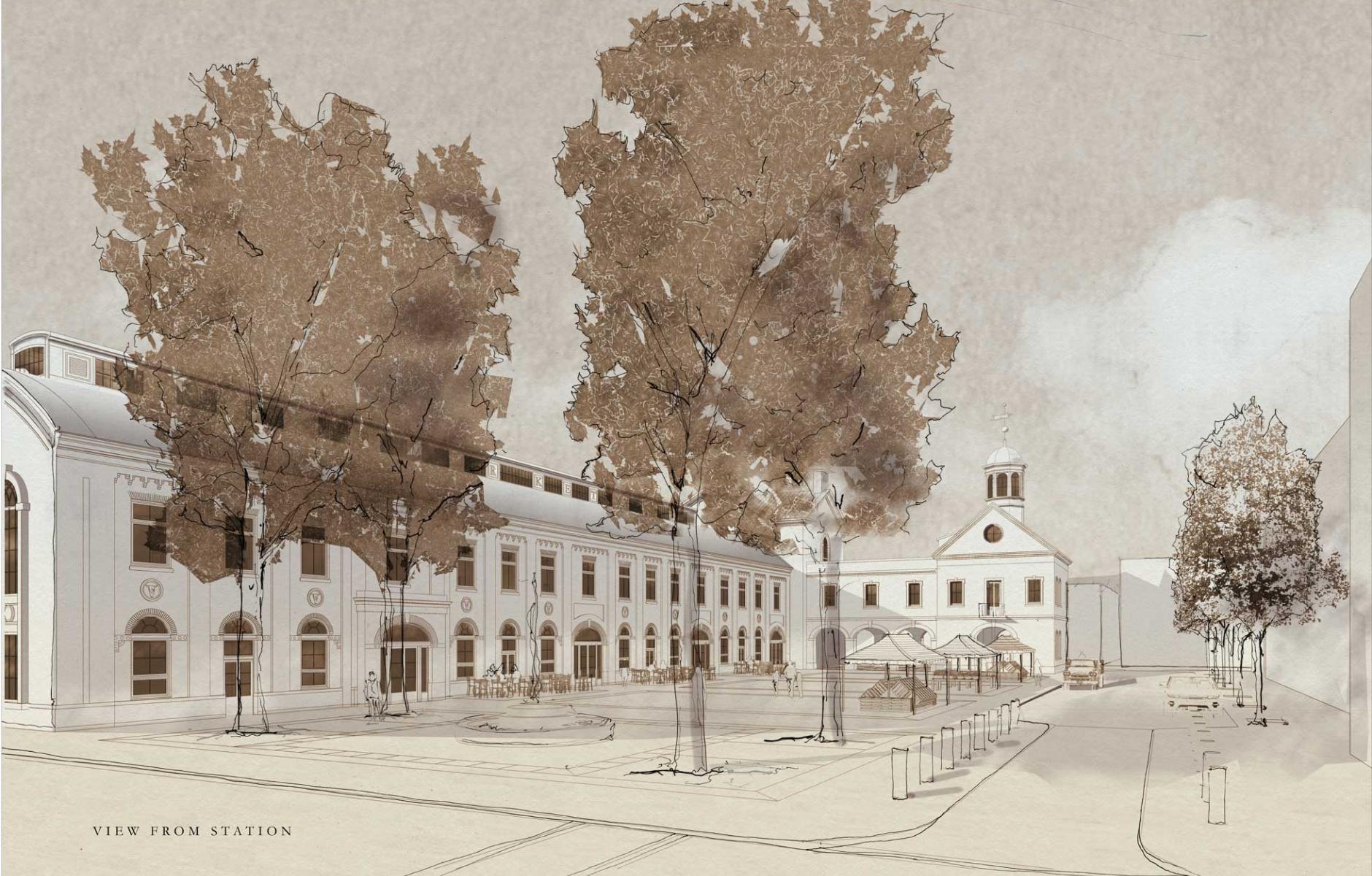 View of square from station by Benjamin Shelton.
Station plan highlights the strength of an artfully drawn vision
West Chester Market Station is a practical and appealing plan for a disused rail stop west of Philadelphia. Notre Dame architecture student Benjamin Shelton won a Student Charter Award in the Block, Street, and Building category of CNU 2022 Charter Awards
The design of a market and square at a disused regional rail (SEPTA) stop in historic West Chester Borough, Pennsylvania, won the 2022 Student Charter Award. The exceptionally well-detailed plan combines a variety of existing buildings with new, classical buildings. Benjamin Shelton, a graduate student at Notre Dame in 2021, shows a level of sophistication in his drawings that a professional would be envious of, jurors said. The project is both inspiring and practical—Shelton interviewed the mayor, major landowner, and citizens for design input. 
"This project stemmed from the firsthand experience of living in West Chester, and wishing for two things: groceries within a walk and a train to Center City Philadelphia that didn't require getting in a car," Shelton says.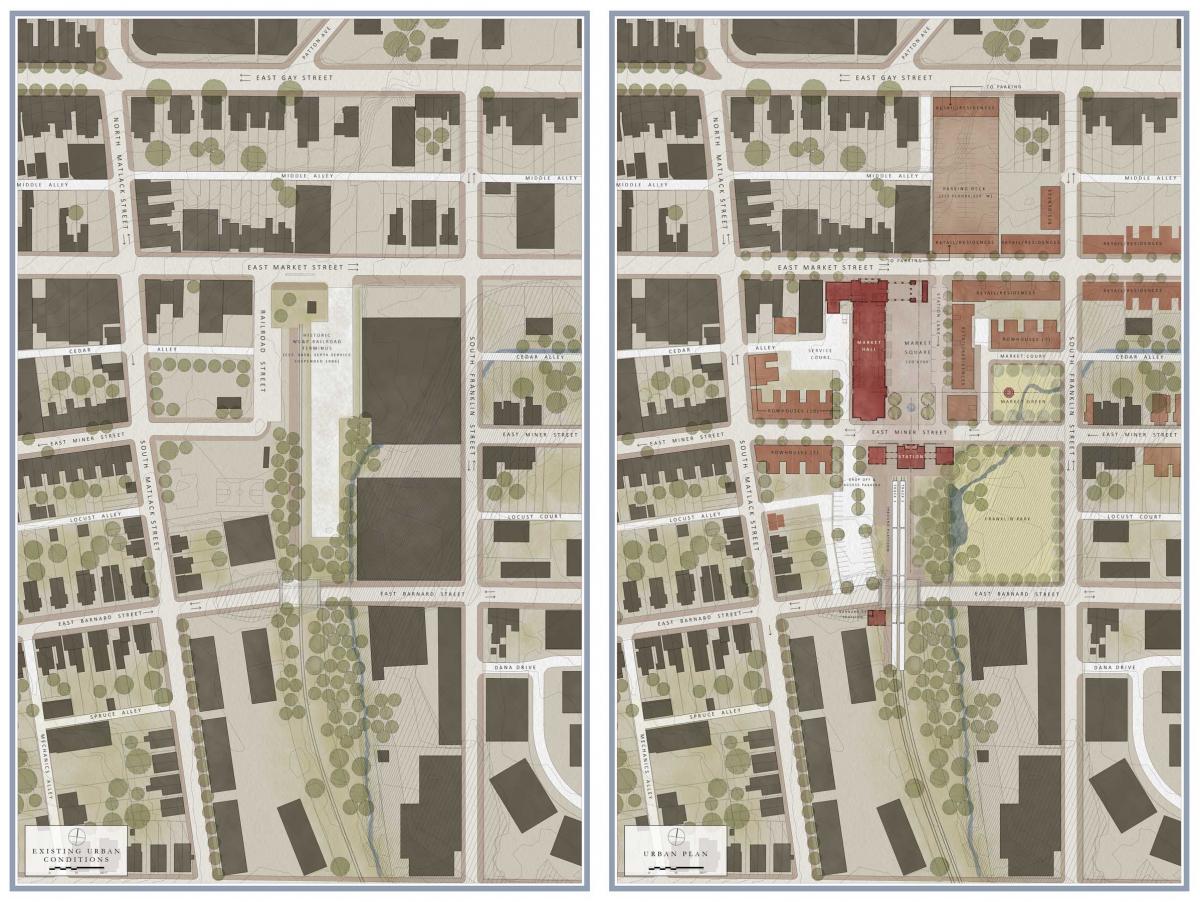 The 8-acre plan includes a 30,000-square-foot market hall, neighborhood retail and office space, and 85 living spaces including townhouses, condominiums, and walk-up apartments. New street connections, smaller blocks, and pedestrian passages allow for more freedom and variety of movement around the proposed reactivated station. The 1.7-acre market square would provide an important new public space for West Chester.
Located about 25 miles west of Center City, Philadelphia, the compact and walkable town used to have regional commuter rail service, but that was discontinued. County planners have proposed re-establishing the service in coming years, and Shelton re-imagines the station area with agrarian and public space amenities. West Chester is adjacent to agricultural lands, especially on its west side.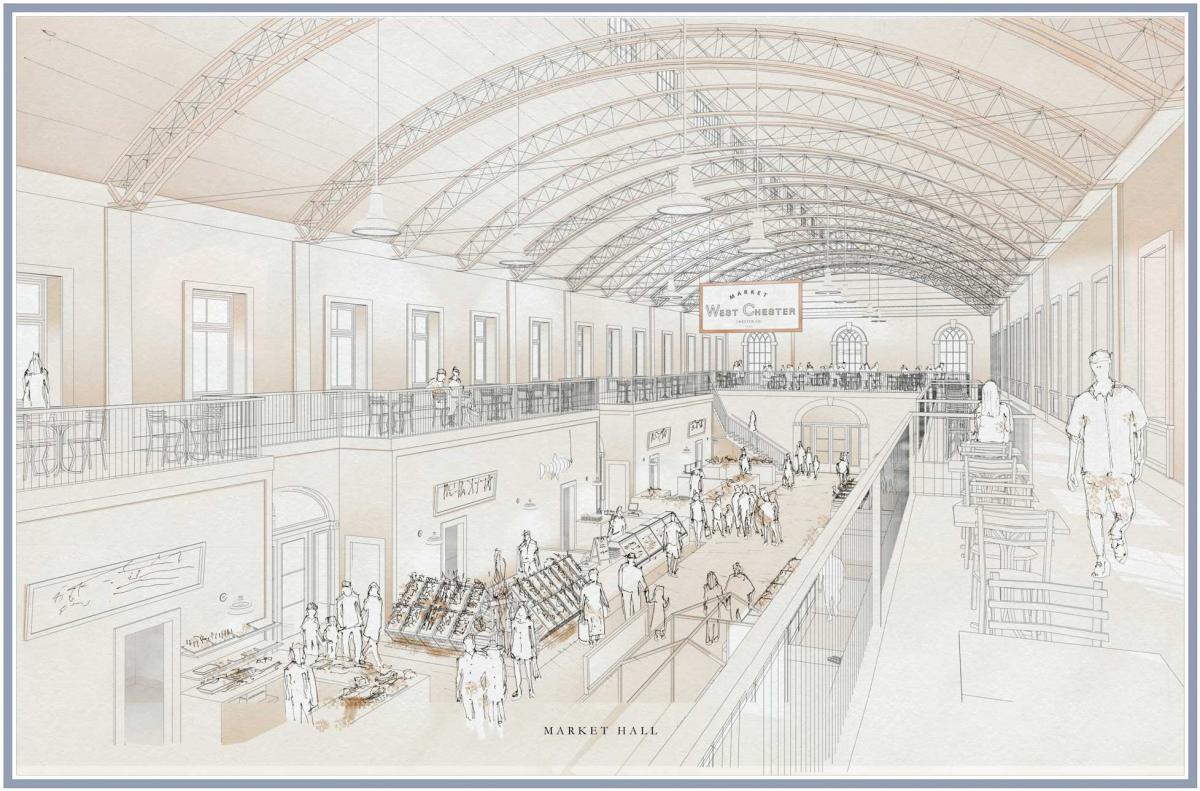 This new district intends to: 1) foster exchange between local farm producers, residents, and visitors; 2) reinstate modernized Philadelphia rail service on disused portions of existing rail; and 3) form urban and green spaces needed to expand and energize public amenities in historically underserved areas of the borough.
"The proposed West Chester public market and rail station serve as anchors in a new district for West Chester," says Shelton. "More generally, this project seeks to manifest a visible and practical link between the city and the country and to celebrate the possibility of towns that lie between major cities and agricultural lands."
The design pays attention to important details, like locating the market hall so that windows face the morning light—activating the lengthwise side of the building facing the square, while the other side has service functions facing the alley. Shelton also pays attention to the ecology of the site in the creation of a park on the southwest side that daylights a creek.
The renderings are a reminder of the power of good drawings, says juror Jaime Correa. "I'm convinced that clients fall in love with ideas through drawings." Shelton combines high ideals with practical solutions. "If 40 percent of this is done, it's still a good project," Correa says.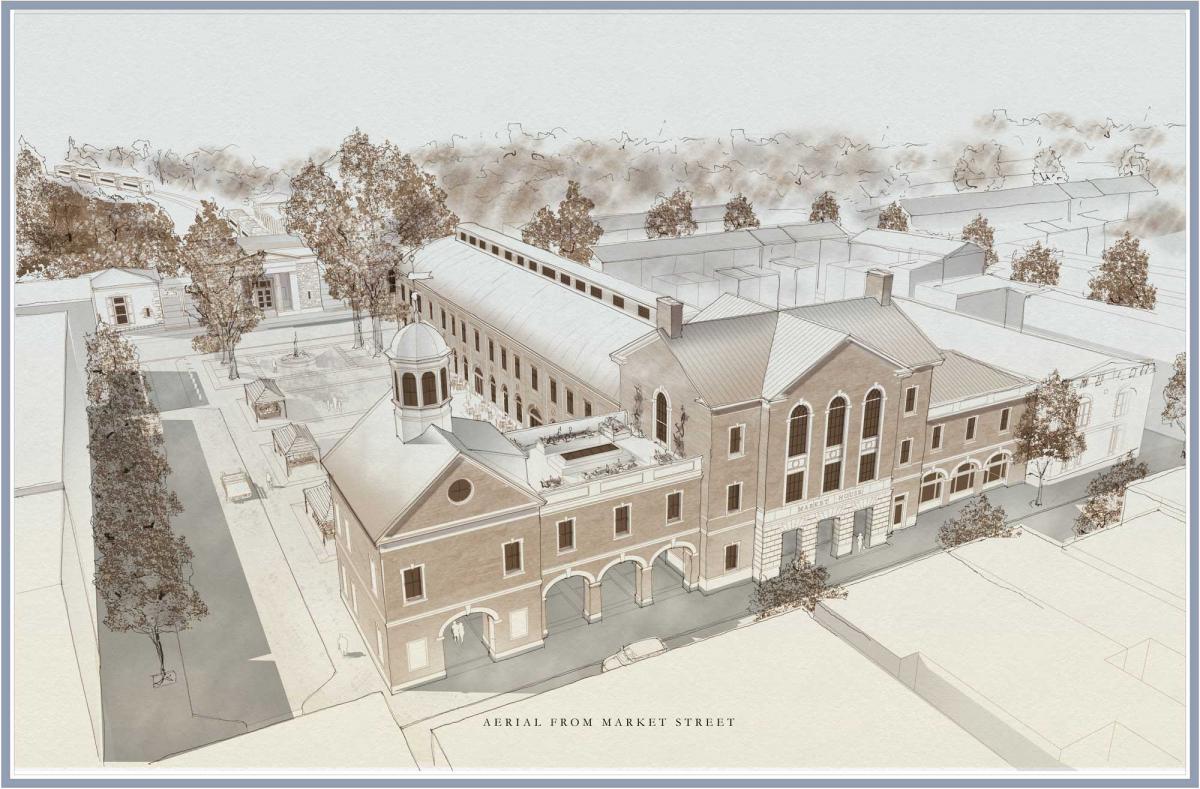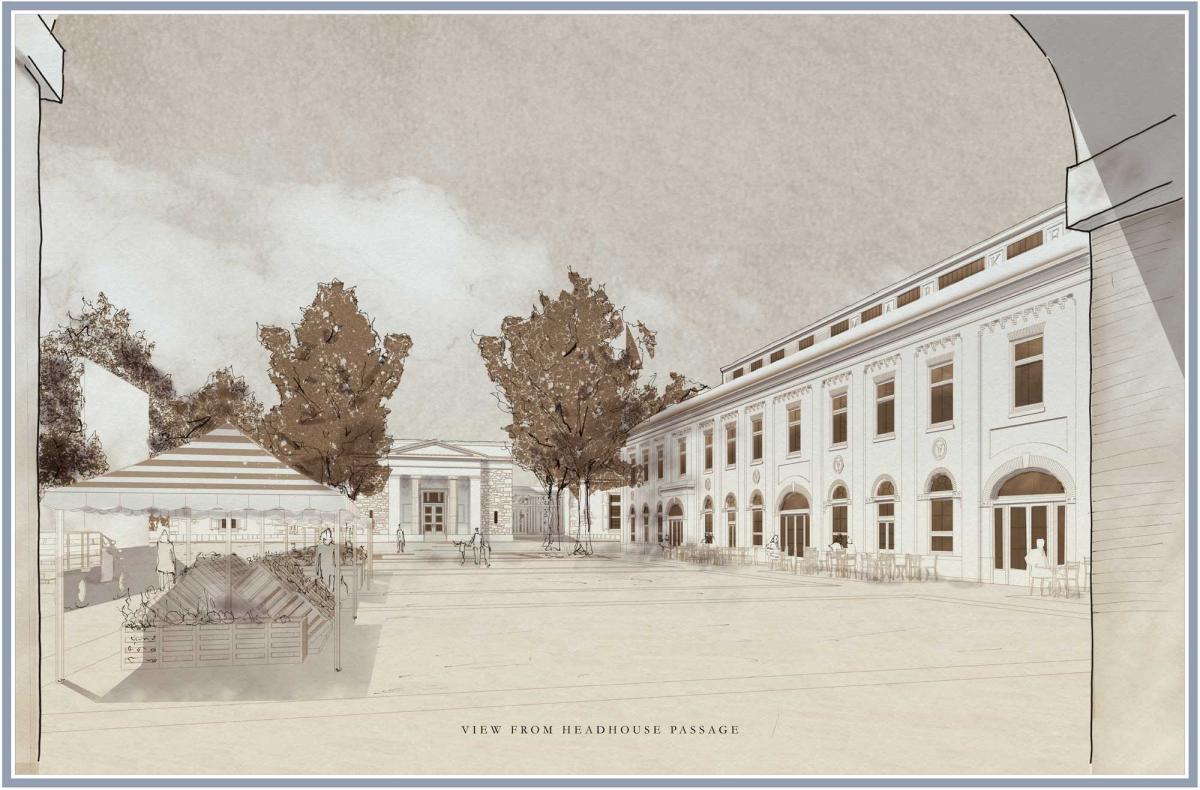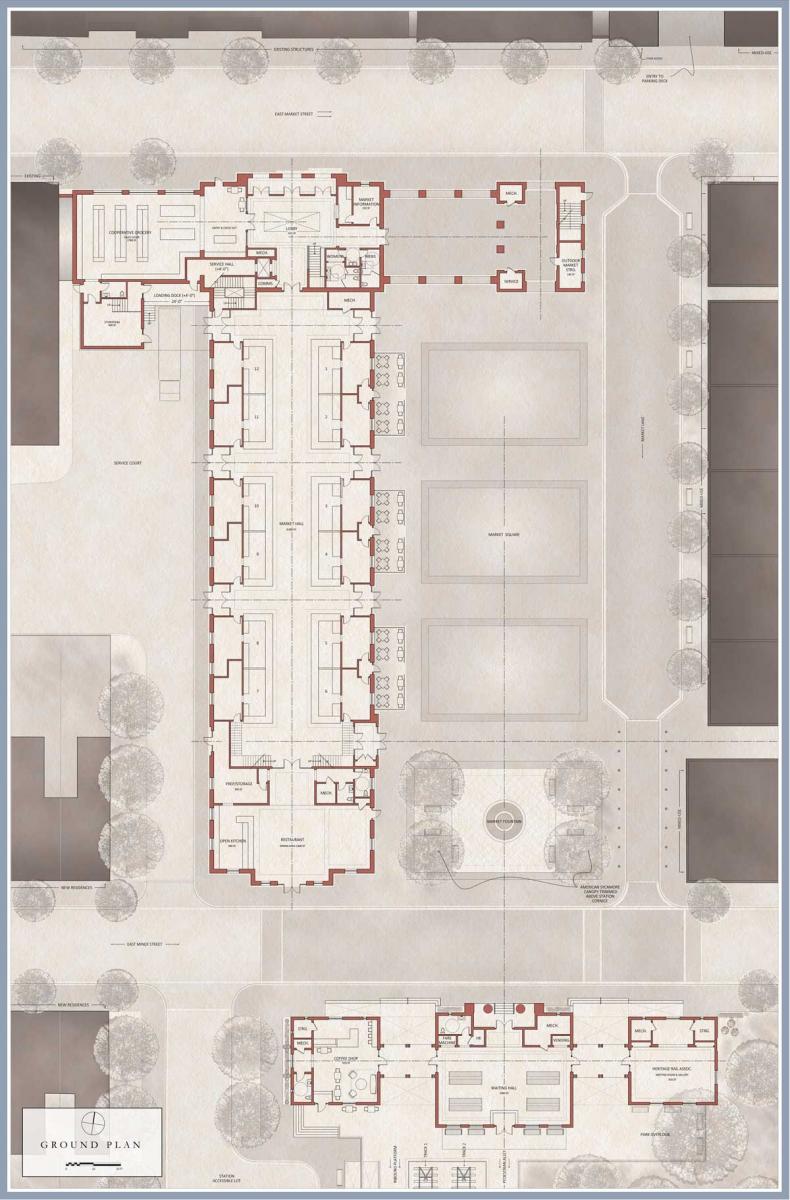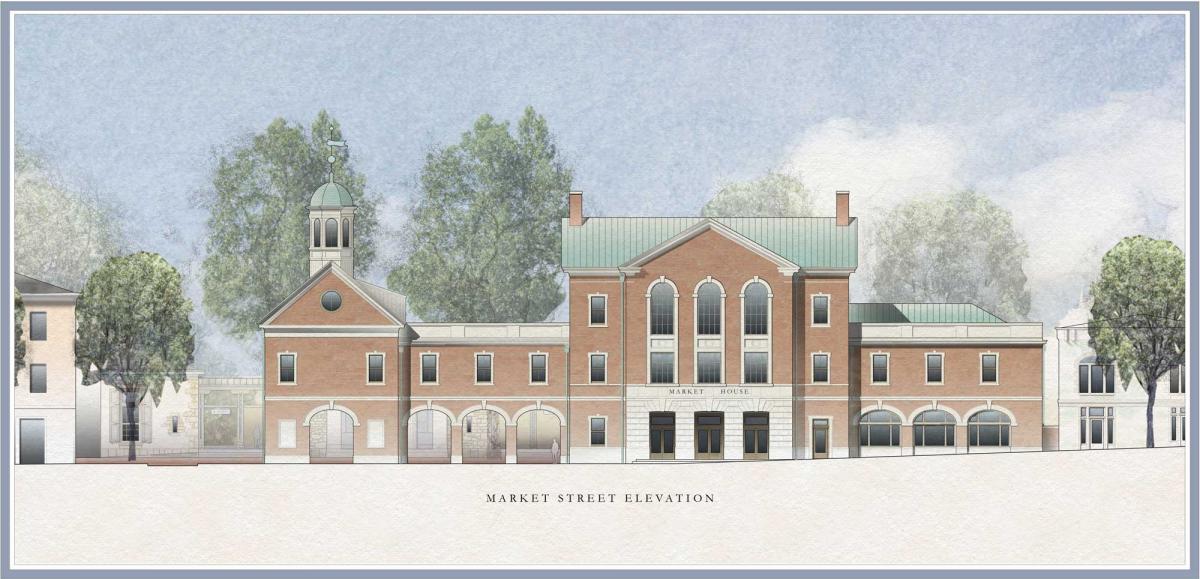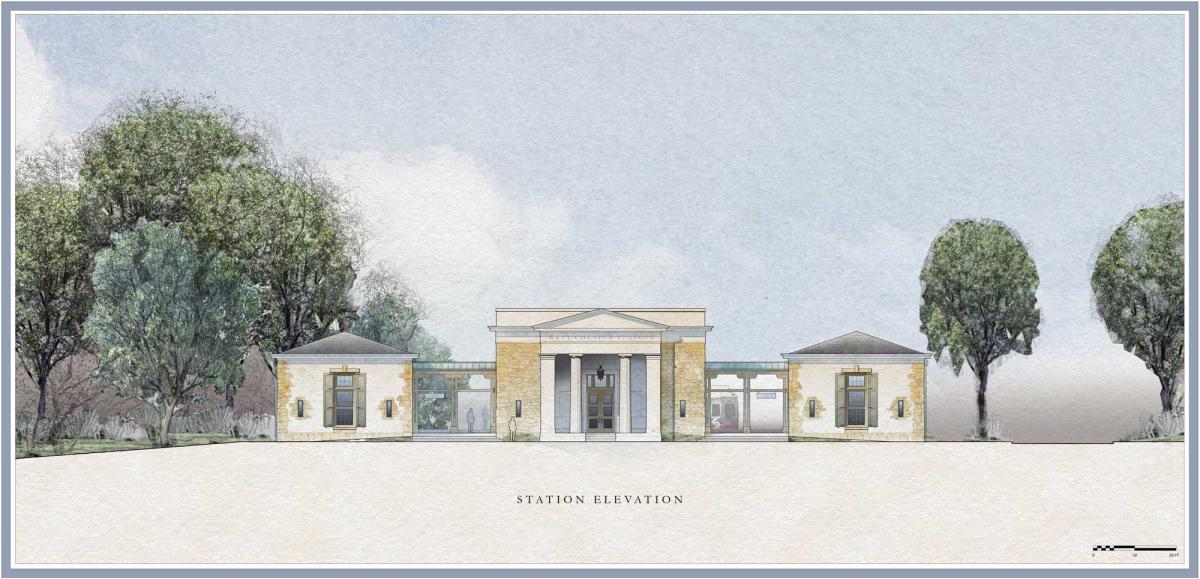 The West Chester Market Station
Benjamin Shelton, University of Notre Dame School of Architecture
Sean Patrick Nohelty, Professor and faculty advisor
2022 Charter Awards Jury
Andrew von Maur (chair), Professor of Architecture at Andrews University in Berrien Springs, Michigan
Maria Fernanda Sanchez, Co-Founder and Director of Estudio Urbano in Guatemala City, Guatemala
Wendell Joseph, Associate Planner with Sasaki in Boston, Massachusetts.
Jaime Correa, Director of the Undergraduate Program and Associate Professor in Practice at the University of Miami School of Architecture, Coral Gables, Florida
Megan O'Hara, Principal, Urban Design Associates in Pittsburgh, Pennsylvania

Charter Awards 2022