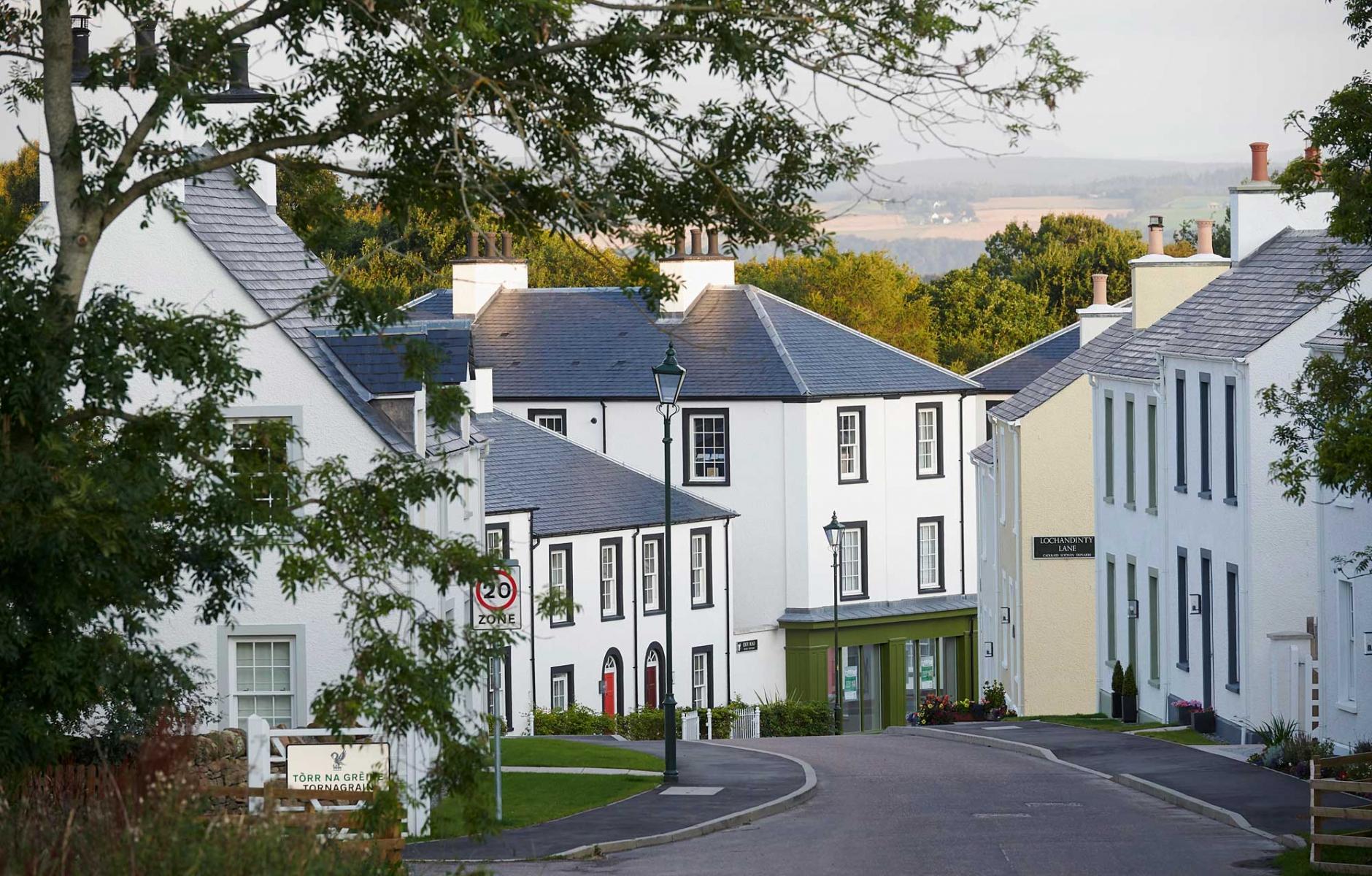 Croy Road, Tornagrain. Copyright Moray Estates
A "15-minute city" underway in the Highlands
Tornagrain in Scotland sets a British example of planning the "15-minute city." Designed in 2006 and delayed by the 2008 worldwide recession, Tornagrain has been in vertical construction for the last six years near Inverness, the largest city in the Highlands.
Architecture Today, a UK publication, said Tornagrain is a model for how the UK could sustainably build 300,000 houses a year. "Although construction only started in 2015, architecturally [Tornagrain] is already a considerable success with a wonderful sense of place and repose," John Melvin writes. "When it is completed, it could equal the legacy of Ebenezer Howard in the achievement of a rounded and balanced community of great distinction."
The first neighborhood, including 350 houses, neighborhood shops, a pre-school nursery, garden allotments, and civic and recreational spaces, is nearly complete. It is designed as a stand-alone village and Phase 1 of the overall town of 5,000 living spaces—a mix of detached, semi-detached, terraced, and apartment homes—projected to be complete in 2062.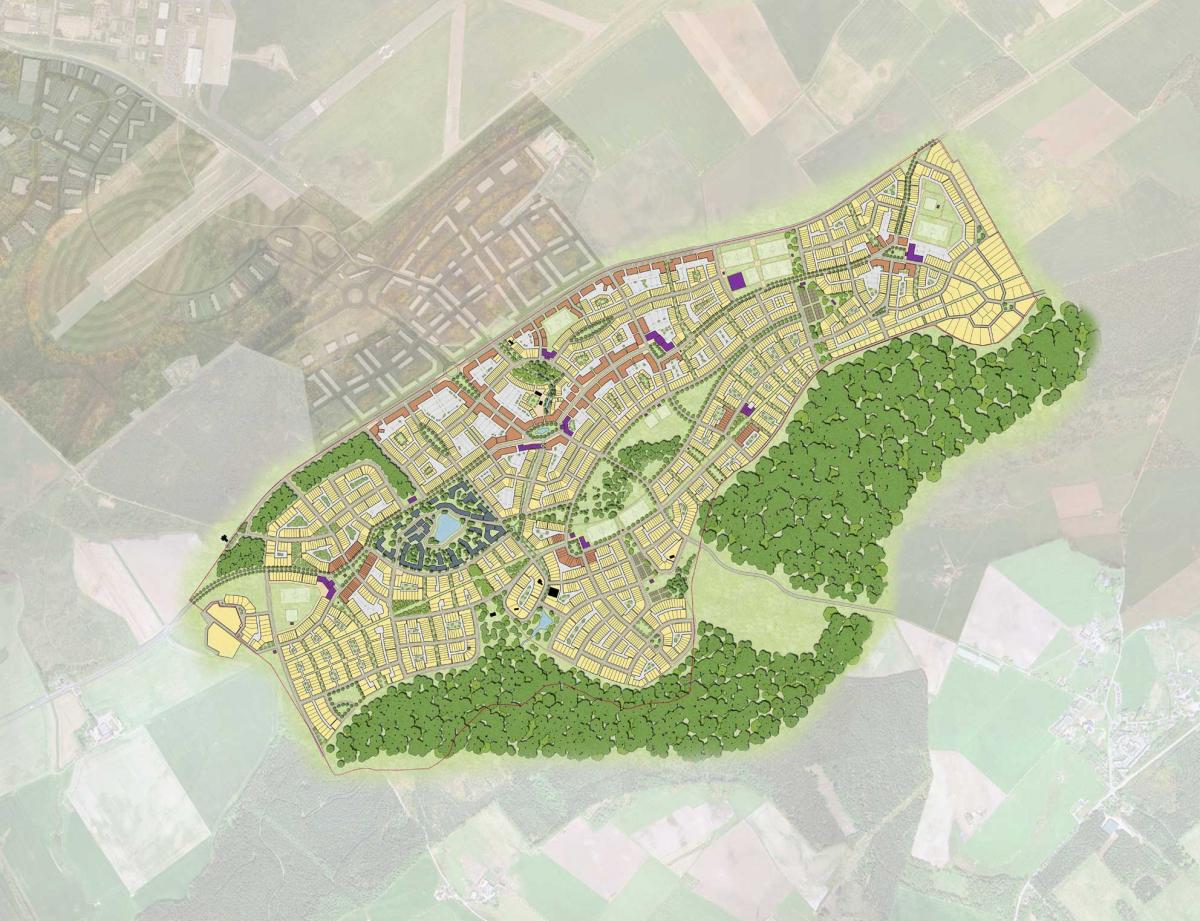 When complete, Tornagrain will have a town center focused on a High Street with squares at either end, together with surrounding neighborhoods, according to the development team. Each neighborhood has its own center, including a primary school, which is all within a 5-minute walk of residents of that area. All the town's residents will be within a 10-minute walk of the town center. The town is adjacent to the Inverness Airport Business Park, the largest allocation of employment land in the Highlands. The streets connect directly to the business park, which is next to the regional airport. 
Tornagrain is the product of many hands and minds. The 2006 design charrette was led by DPZ CoDesign. Turnberry Consulting has advised on concept development, design, and planning as lead consultants to Moray Estates, the developer. Ben Pentreath, a leading new urban designer in the UK, is the principal master planner.
The development will "read" as one town, surrounded by countryside. That's due to British planning. In the American context, the area would probably already be characterized by sprawl, but it is mostly open countryside—despite the fact that Tornagrain is sited on a major transport route in the Inverness region (between the city and Nairn, a town 15 miles to the east). A transit station is planned, which would give residents another mobility option.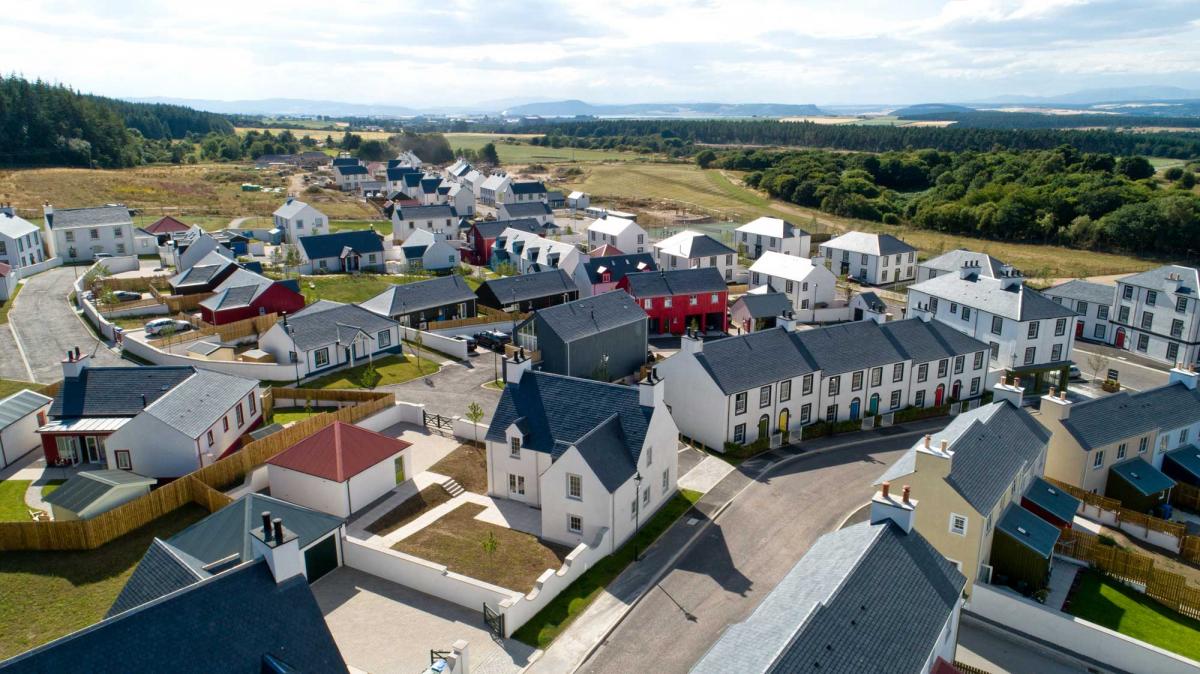 Once built, Tornagrain is designed to be a "15-minute city," with most or all of daily and weekly needs within a 15-minute walk or bike ride from housing. 
"A new town, exhibiting the very best urban planning principles, was chosen as the most sustainable development model," according to the development team. "Tornagrain has been master-planned and designed to express the architectural and planning traditions of the Highlands and all of Scotland."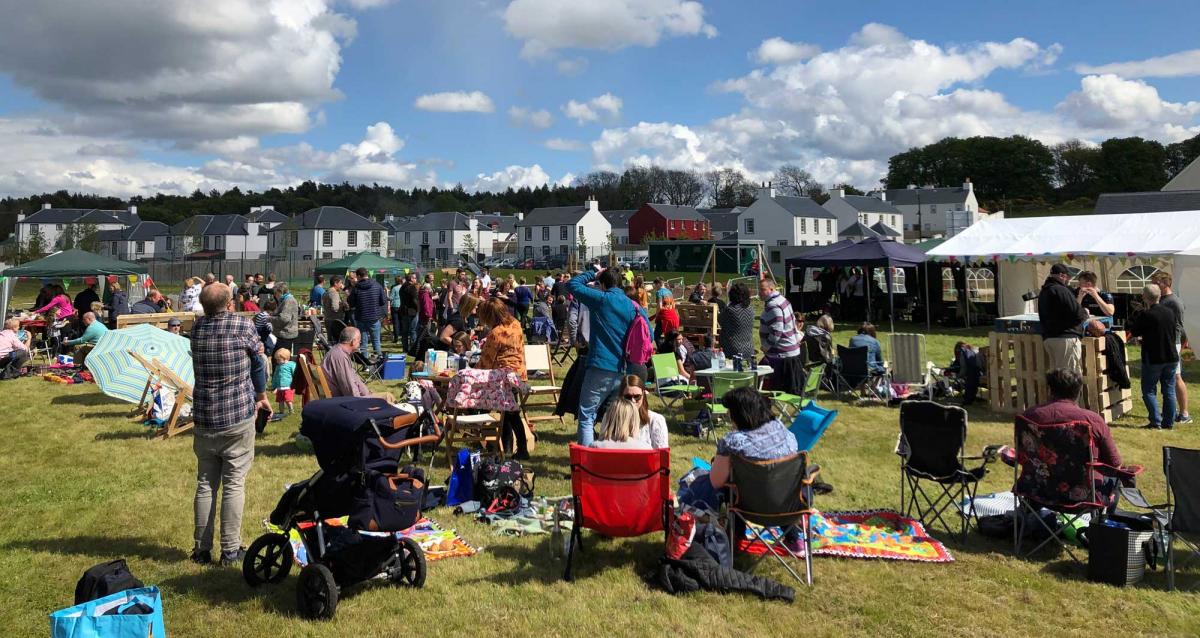 John Stuart, Earl of the Moray family that has owned the land since 1562, notes that "Tornagrain is designed with quality of life as the overarching consideration—neighborhoods within easy walking distance of local services, attractive mixed-tenure housing, plenty of green space, and an inherently congenial place to both socialize and work."