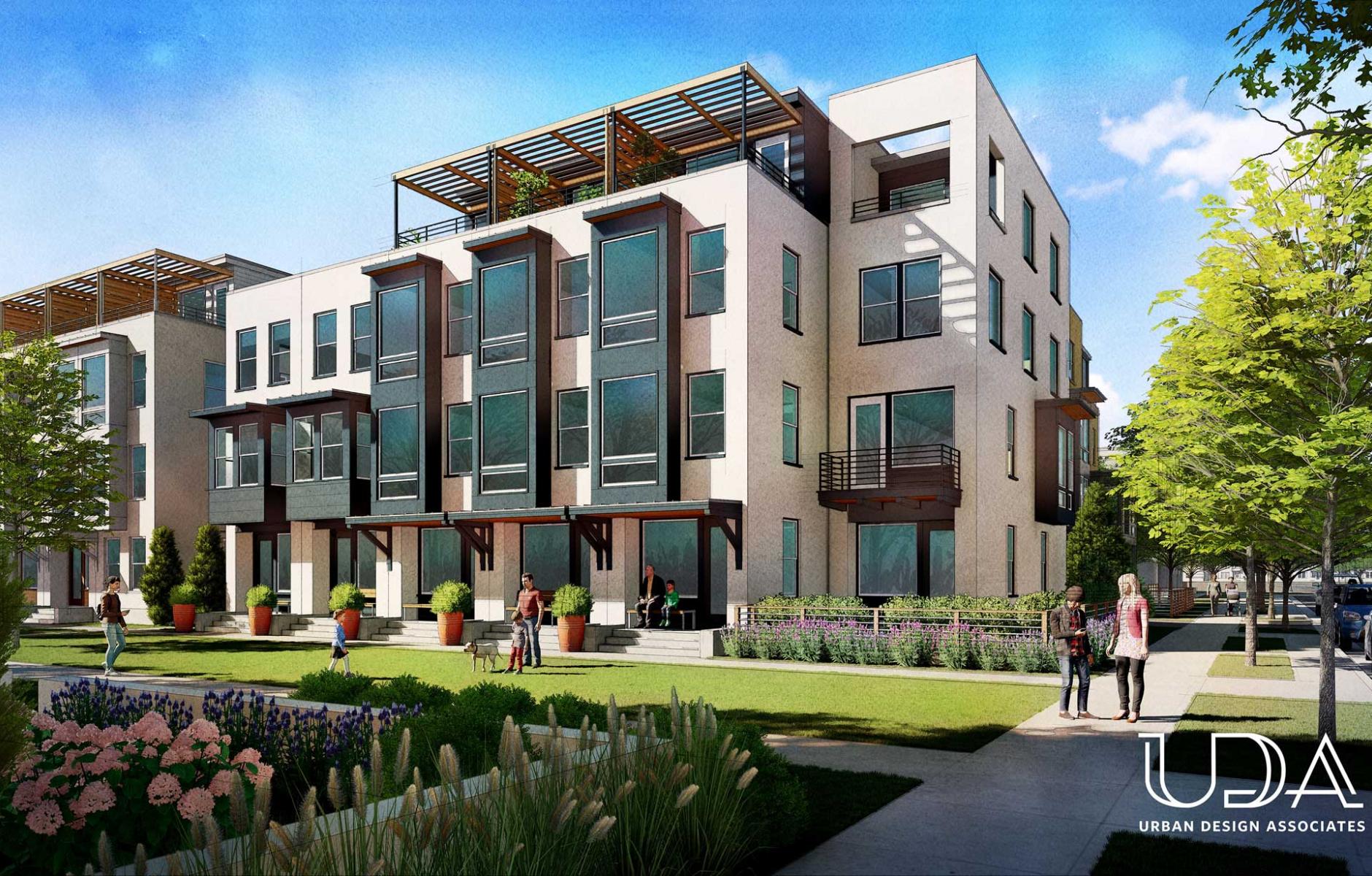 Rendering of townhouses facing a pedestrian pathway. Source: UDA
Micro-townhouses designed for flexibility
Twelve-foot-wide townhouses in Utah? They combine transit-oriented density with homeownership, and buyers can cut costs in multiple ways.
Daybreak in South Jordan, Utah, a top-selling community nationally, shows how transit-oriented design can be achieved with production builders—and it is a laboratory of housing ideas. 
The latest is the "micro-townhouse." The 12-foot-wide units range from 1,125-1,450 square feet on lots less than 1,000 square feet. The tiny lots allow for density of more than 30 units per acre, which is competitive with apartment buildings. However, townhouses enable homeownership and high-quality urbanism, and are easier to finance by builders, notes Eric Osth, principal at Urban Design Associates, which designed them for regional builder Sego Homes. The builder has called the units the "Urban Townhome Series." 

Each townhouse comes with a one-car garage—and on-street parking is plentiful in Daybreak. The townhouses offer a density model that allows for a better public realm. "In so many places, we have seen apartment buildings in large areas of surface parking—a poor public realm and private realm," Osth says. "With this type, we can meet their density, but provide a human-scaled urban environment with livable interiors."
The units compensate for high density by providing small greens in the plan—and many of the units face a pedestrian pathway. They also include outdoor space in the form of a roof deck with mountain views. They are three-to-four stories tall. Inside, closets are optional. So is the kitchen island, one of the bedrooms and one of the bathrooms. "These units are designed for flexibility—closets are purchased by the owner, allowing any room to be a bedroom, office, or sitting room," he says. The designs are based on larger townhouses that UDA designed for Sego. "They are surprisingly livable," he says.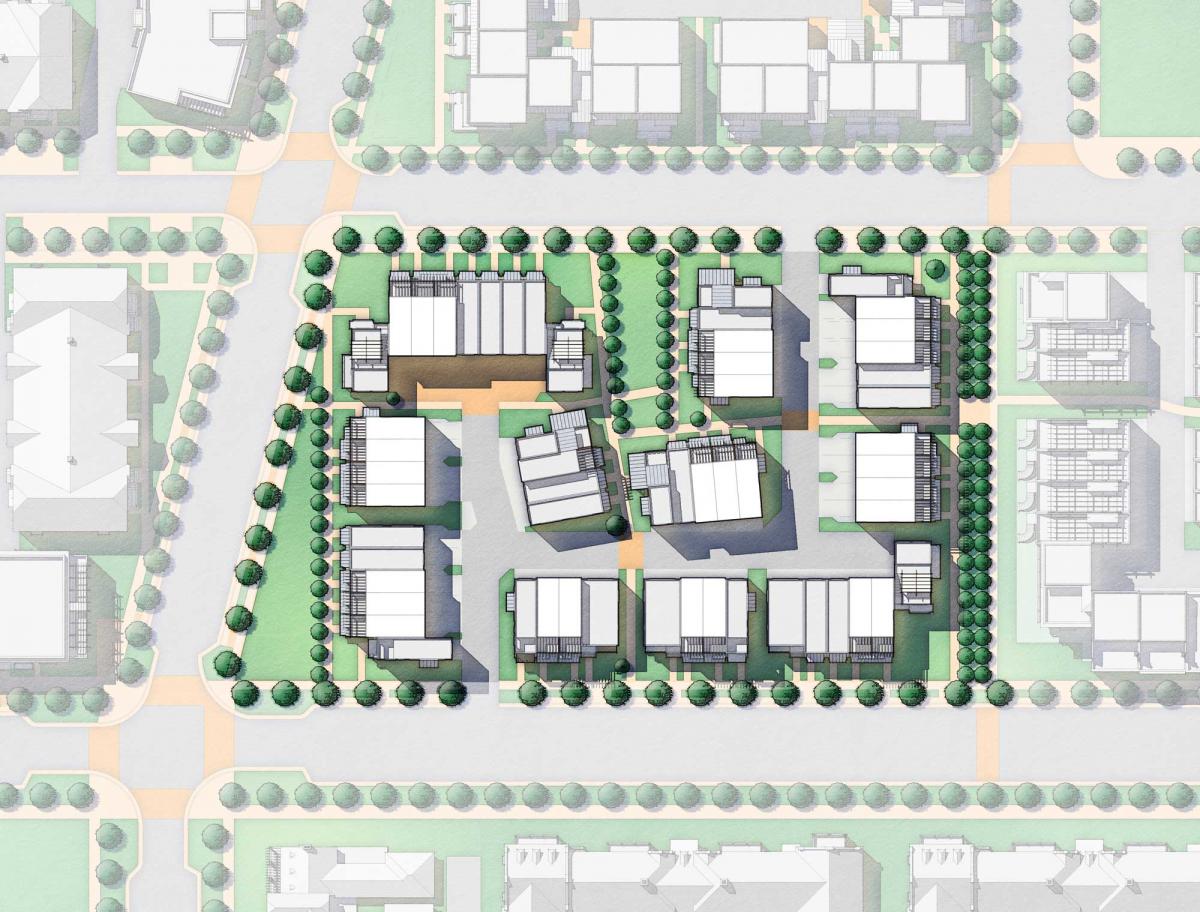 It would be hard to find similar units elsewhere in new construction, but many old cities feature tiny townhouses—often dating from the 19th Century. These units have limited siding and windows because of the small facade. That makes them less expensive to build. It's no coincidence that the Daybreak homes began construction as material costs soared nationwide. Lumber prices nearly quadrupled from February 2020 to May 2021—and have since declined about 40 percent, but they are still high by historical standards.
"There are a number of ways housing can be affordable-by-design," says Osth. "In this case, we are addressing this with limited land area and a smaller footprint."
They also avoid the mistake of being overly purpose-built. "This unit is developed for great flexibility through customization by the homeowner," notes Osth. "Rooms can be used in any number of ways."
I recently had the following exchange with Spencer Corbridge, the VP of Operations for Sego Homes (my questions in italics):
What has the market response been?
The market has responded very well to these new homes. The design is very modern and appealing both inside and out and the compact size provides a housing type and price point that is missing in our area.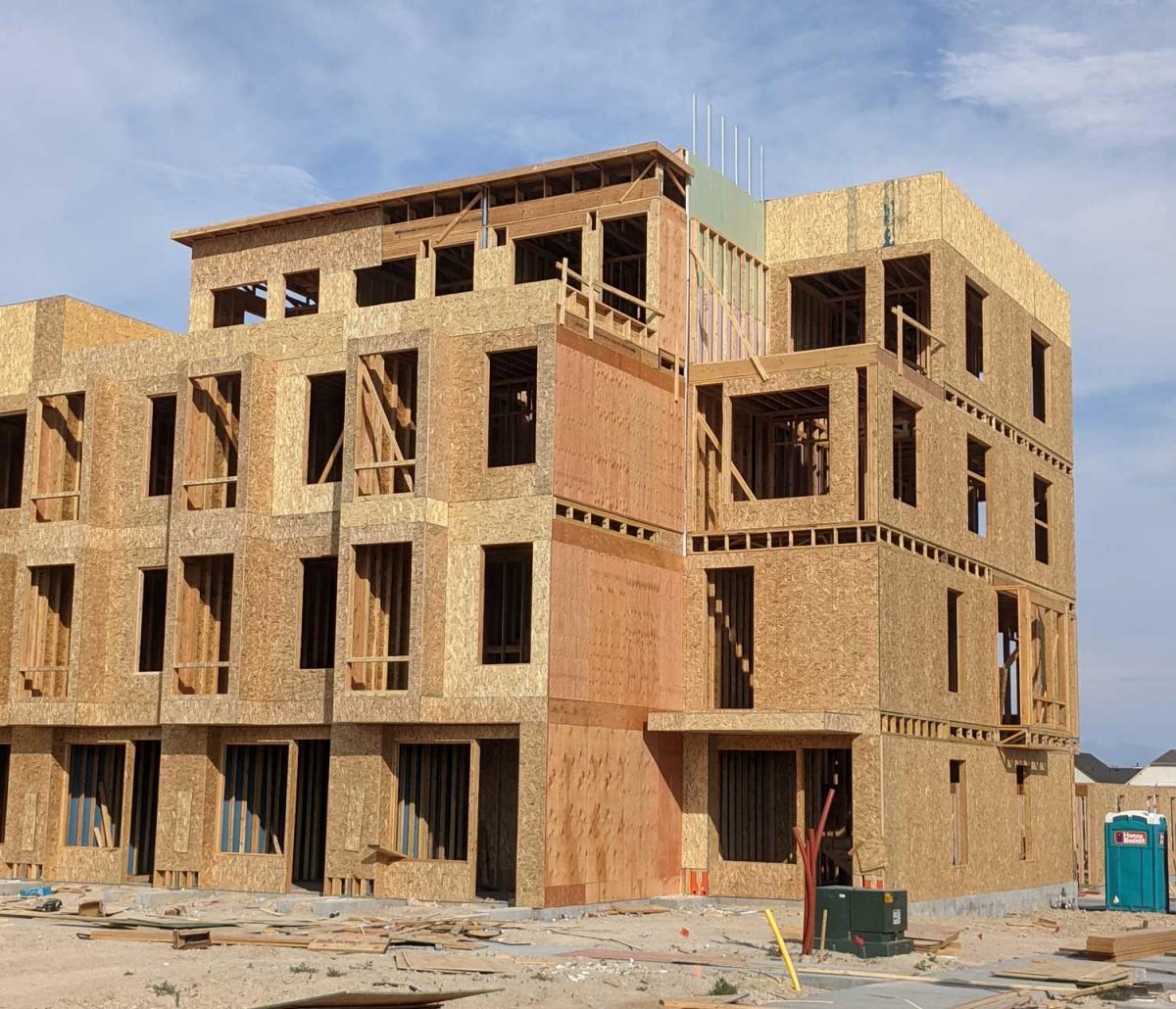 Has the design of these units, and the options that allow people to cut costs or make changes, brought in a different kind of buyer or expanded the market in any way?
Yes, this community has been designed in a transit-oriented development which allows our buyers to take light rail to many major amenities in the Salt Lake Area. Our plans include two bedrooms, a home office, and a single car garage which fit the needs of our buyers in a compact package.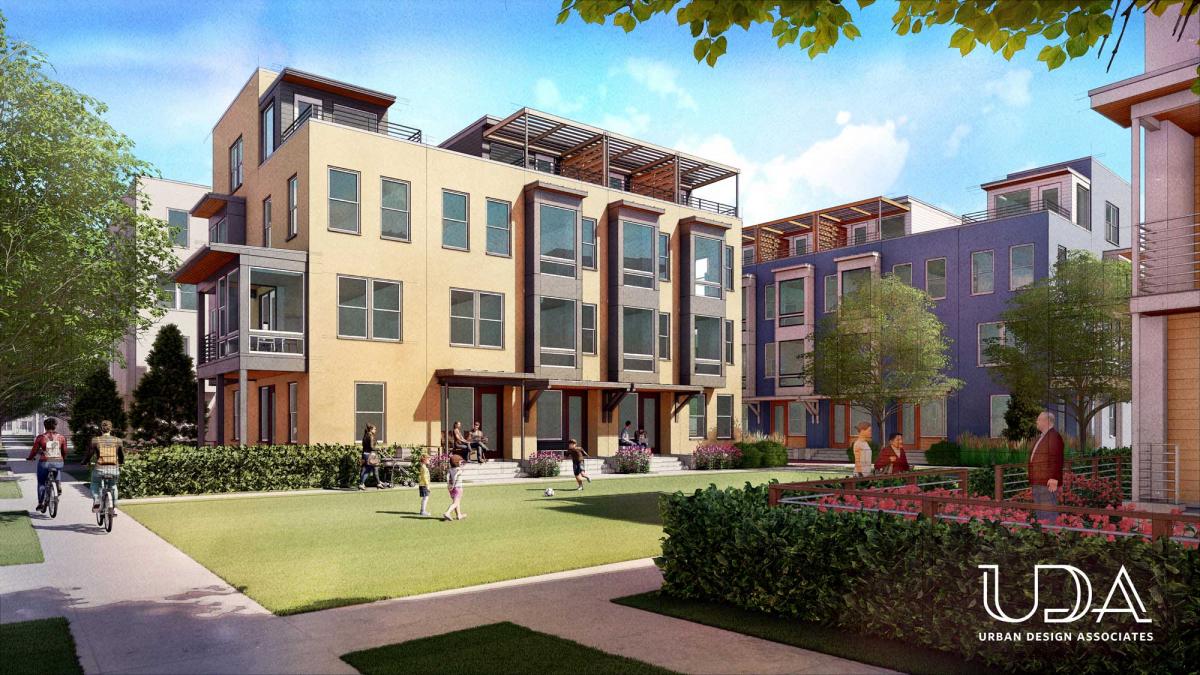 What options are people taking or not taking so far and why? 
We offer this plan with an additional sky terrace level that includes an indoor entertaining space as well as a roof deck which can support a hot tub. This option allows our buyers to take full advantage of the views of the Wasatch Mountain Range and provides an excellent space for entertaining. 
We also offer interior metal railings for the stair cases which allows more light to flow through the rooms. This option has been chosen almost without exception. 
How many are you planning to build? I see a site plan for a block with 50-some units, and it looks like there may also be another adjacent block of the same units, across a pedestrian pathway. 
We will be building 57 homes in the site that we now have and we are working closely with our urban planners to identify multiple sites in the near vicinity that offer the same convenience of light rail and downtown living. 
In your own words, how are these units innovative and what are the advantages?
These homes provide a comfortable and modern living space in a vertical form that provides the buyer views and value. The home office on the ground floor and the sky terrace deck on the top level provide the buyer with spaces for both work and play in an affordable package.