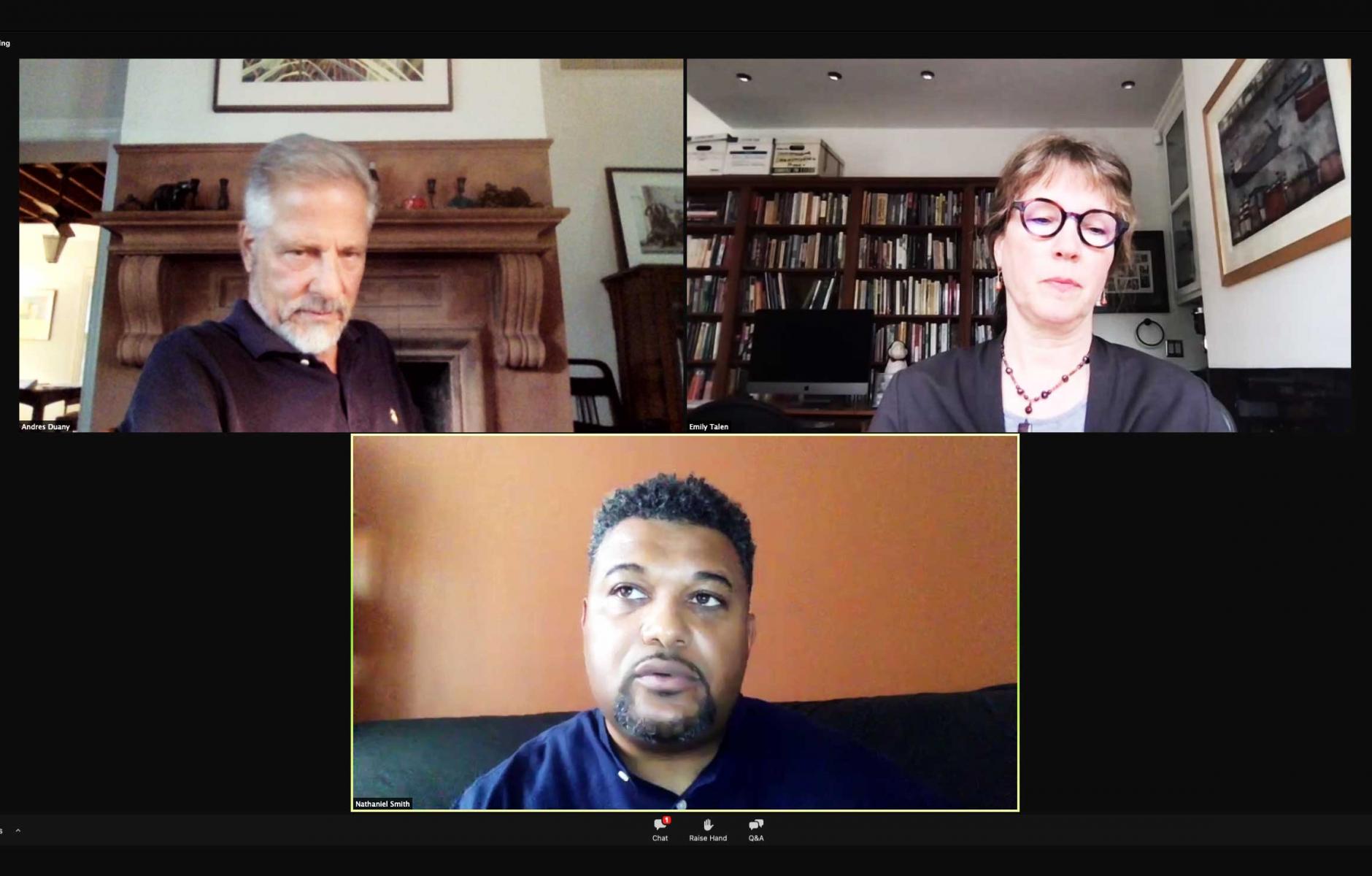 A CNU session featuring Andres Duany, Emily Talen, and Nethaniel Smith
CNU 29 review: How can we design for change?
This past week I had the pleasure to attend CNU 29.Design for Change, CNU's annual Congress. In an oversaturated time period of virtual conferences, CNU 29 was different. It was engaging, enlightening, and entertaining.
Organized as a 3-day virtual conference, from May 19-21, the Congress explored diverse perspectives, practices, and power-plays influencing the way we live and physically adapt to cities and towns. 
Dialogue and experiences surrounding green spaces, healthy urban environments, just spaces, placemaking, freeway culture, and design for the millennials and GenZ made me wonder about the flexibility and dynamism of planning and architecture. COVID-19 threw the world into a whirlwind. Many such small or big aberrations in the not-too-normal world are predicted to occur. How much can planning accommodate ever changing territorial needs? How much can we, as built-environment professionals, design for change? 
We are taught to be adaptive, but is there a limit to change? Well, there's no one right answer. There are too many battles that we — as planners, designers, engineers, architects, administrators, and citizens working or interacting with built and non-built environment — need to tackle, dismantle, or redress. Can we meet these challenges? Of course we can. To what extent and how long it will take—that's determined by far too many internal and external factors and forces to even guess. 
But if the pandemic has taught us anything, it is to be resilient, kind, and persevere for a positive change. 
Thank you CNU for another great year. I look forward to CNU 30 — to Oklahoma!