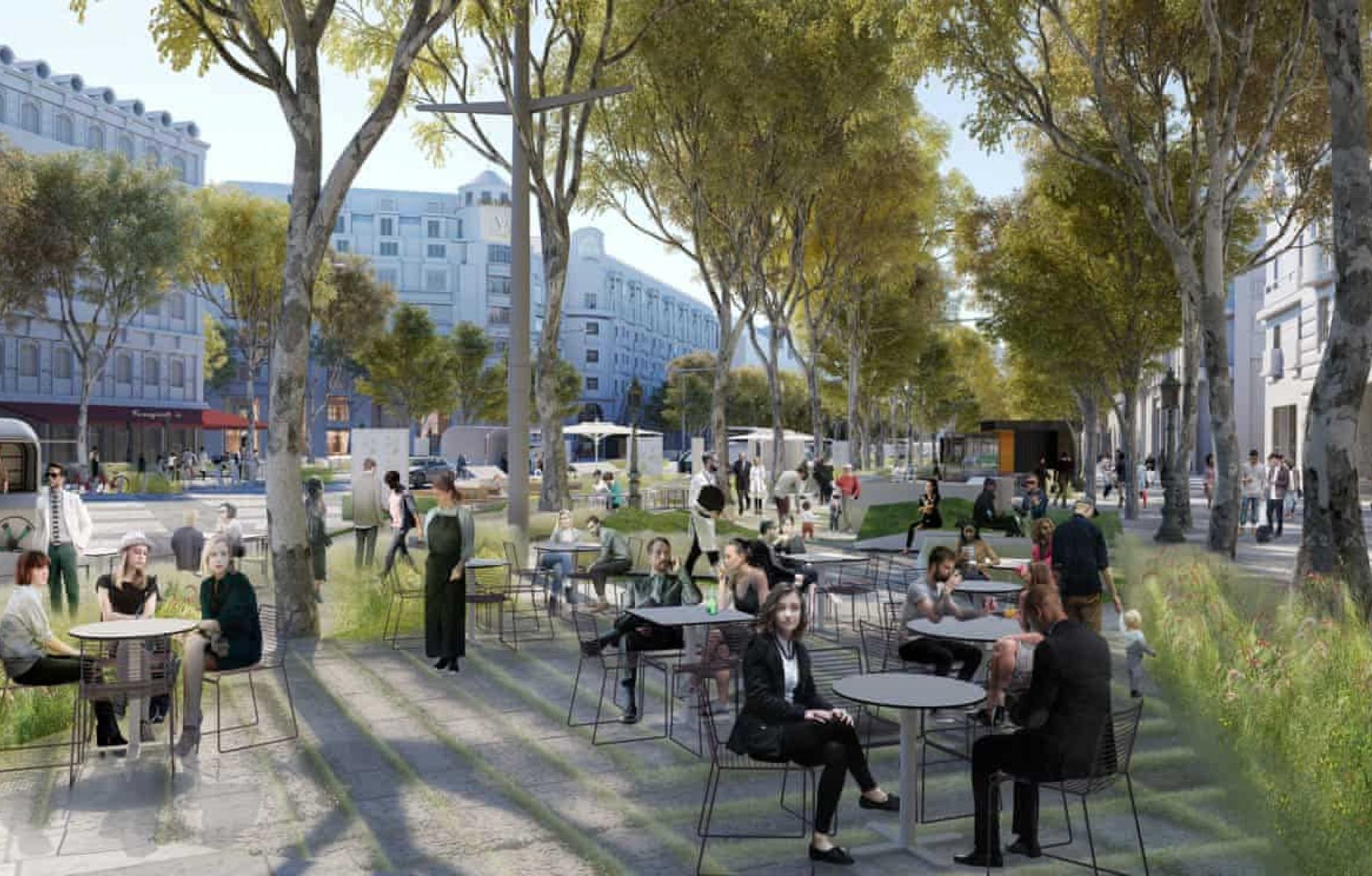 A rendering of the Champs-Elysees after its planned makeover
Champs-Elysees transformation going forward
The famous Paris artery Champs-Elysees, terminated by the landmark Arc de Triomphe, is due for a major redesign. The legendary avenue lost much of its splendor in recent decades, many Parisians believe, as eight lanes of traffic carry an average of 3,000 vehicles per hour.
Mayor Ann Hidalgo, known for her endorsement of the "15-minute city," announced plans to cut the traffic lanes by half and convert those lanes into pedestrian space with more trees and green space—a linear park—along the 1.2-mile-long thoroughfare. The project is estimated to cost 250 million Euros, or about $300 million.
Despite its current problems, the Champs-Elysees is still known for outdoor cafes, luxury shops, high-end automobile showrooms, high rents, and tourists, according to a recent article in The Guardian. Presumably these characteristics will not change with the new version, but the avenue will become more of a gathering place and the mix of mobility will tend more toward walking, biking, and human-scaled locomotion. 
The makeover of the avenue will not be finished in time for the 2024 Paris Olympics. Expect a construction site here if you plan to attend. No matter, as there may be one or two other nice thoroughfares to stroll along.