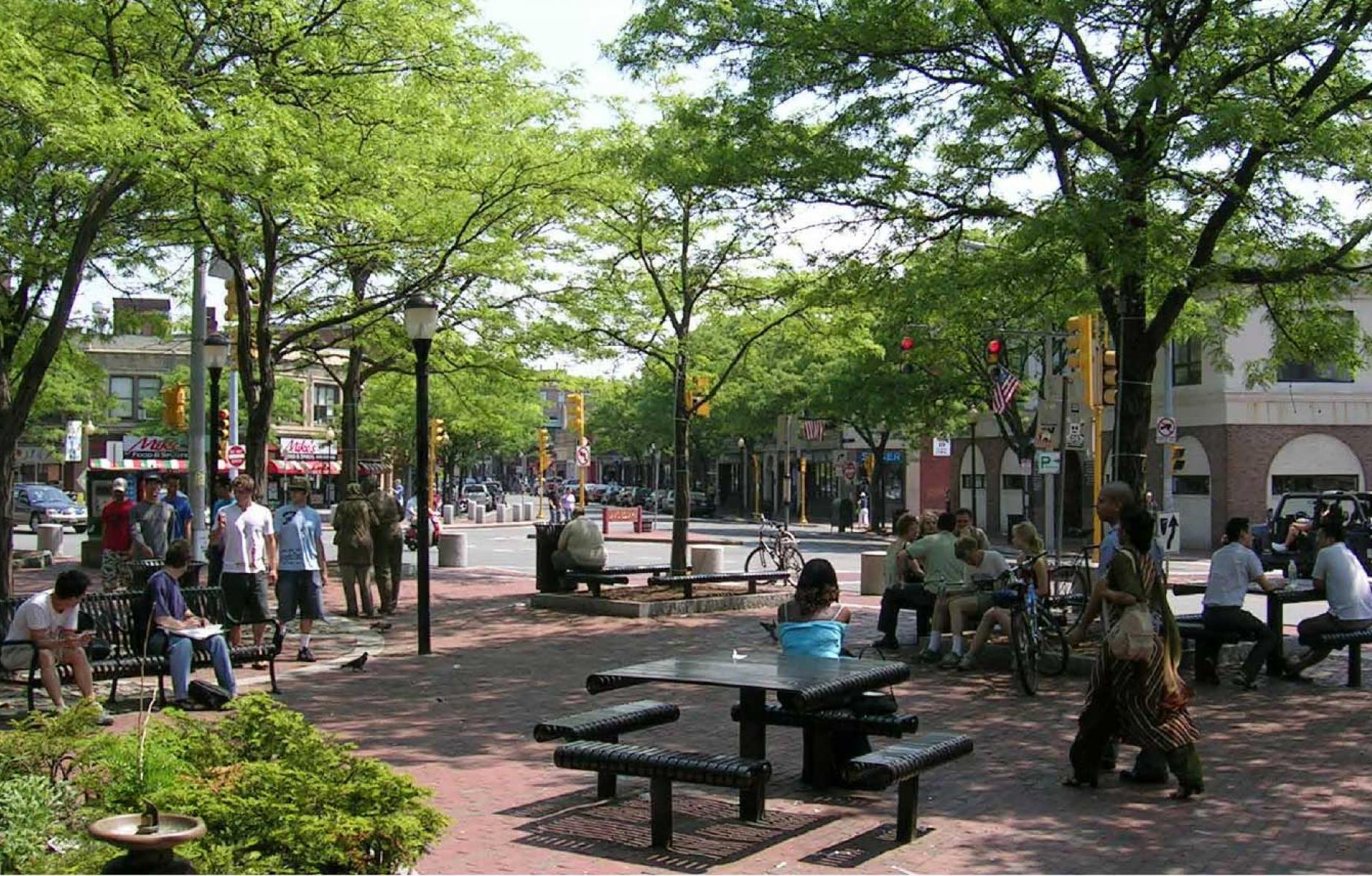 One of many civic spaces in Somerville.
State-of-the-art code for a walkable city
In its new form-based code, Somerville ditches a Model T zoning engine and adopts 21st Century green design. The code won a 2020 CNU Charter Award in the Metropolis, City, and Town category for the City of Somerville.
Somerville, Massachusetts, recently adopted a state-of-the-art form-based code that brings together much of the wisdom that urbanists have acquired over the last 30 years. Remarkably, the code was largely written by in-house city planners, who include skilled urbanists with many years of experience and impact in the New Urbanism.
Adjacent to Boston, Somerville's 4.2 square miles are home to nearly 20,000 people per square mile—the densest community in New England. The housing consists of mostly small, detached, multifamily buildings that look like single-family houses. "The city may have the densest example of multi-unit detached housing on the planet," notes the project team.

Somerville's zoning ordinance was previously updated in 1990, but it included regulatory principles and zoning districts created in 1925. "Some had come to describe that ordinance as a computer running Window 3.0 (the 1990 version), powered by the antique engine of a Ford Model T," according to the project team. "It was time for a new operating system for the City of Somerville."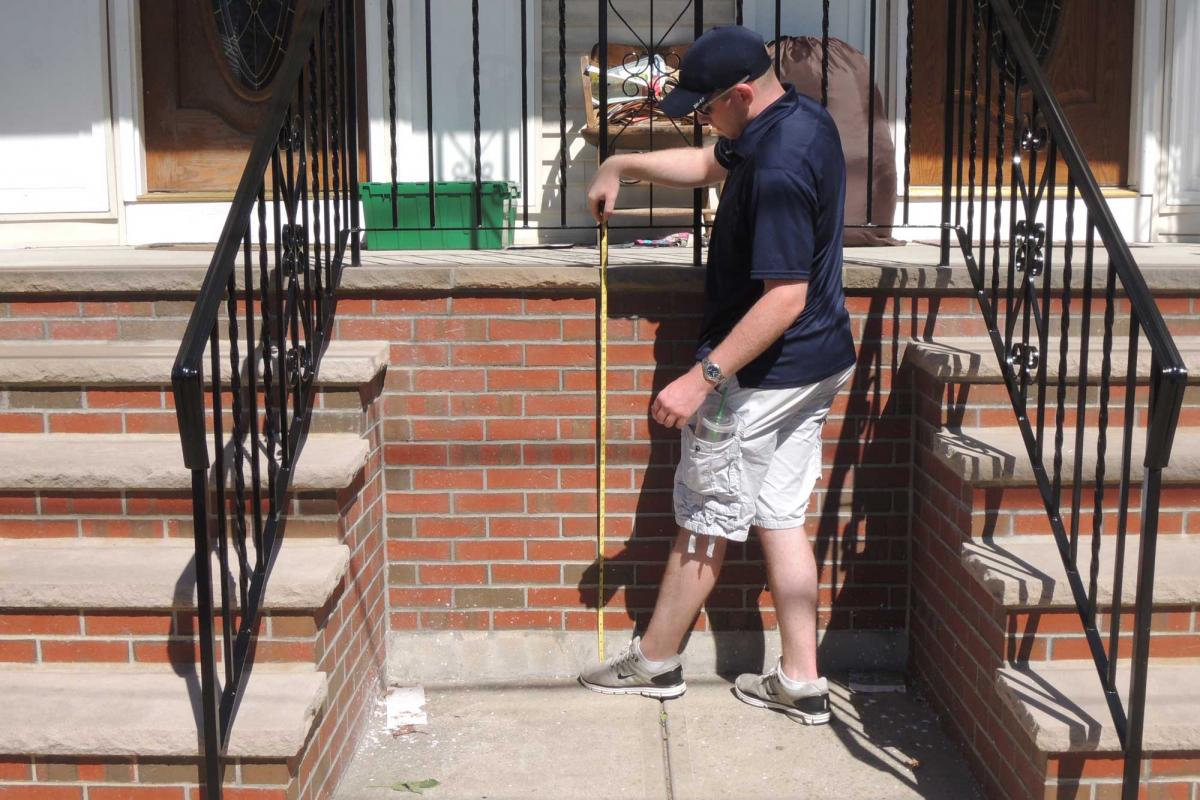 The best code writing is an art and science that starts with a deep understanding of place. To develop the form-based regulations, City staff conducted a survey of Somerville's existing urban fabric and identified over twenty distinct building types. "In the process, measurements for features such as dormers, bay windows, cross gables, rear additions, and fourteen other elements were identified in the survey materials. This data was used to innovate a typical building type based regulatory system by permitting each individual building type through a main massing and building components," explains the project team.
Each zoning district permits multiple building types and each building type is permitted to have multiple optional components. When combined with the non-regulation of building materials, the system enables a wide range of architectural expression across building types that blend into the existing built fabric, the planners note.
"This has been a labor of love, and I am thrilled to finally say we have an ordinance that is progressive, that makes sense, and that keeps Somerville on the move," notes Mayor Joseph A. Curtatone. The city adopted the code in December.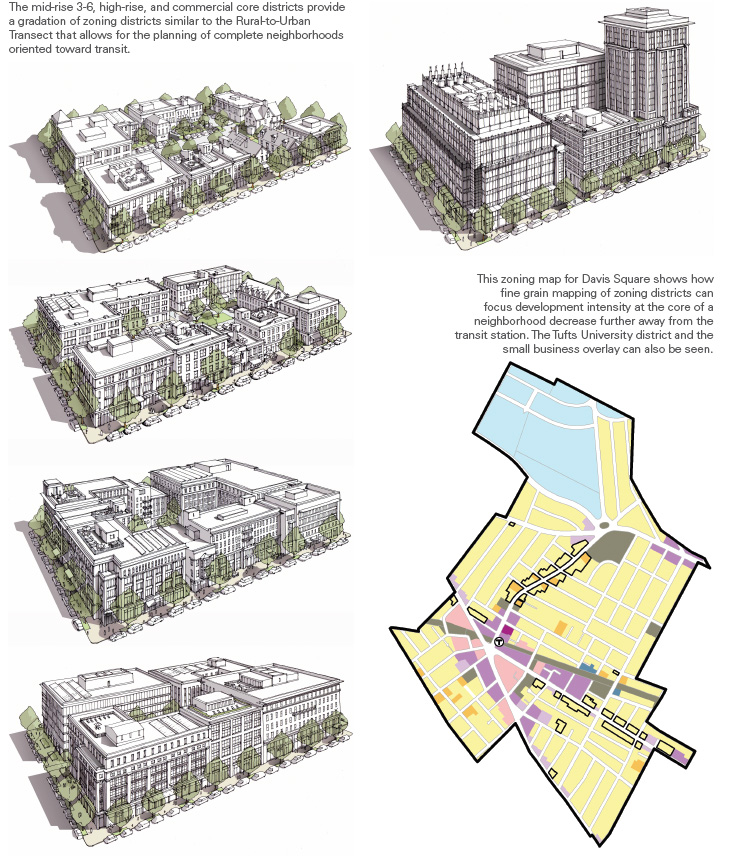 Among the innovations are a gradation of transit-oriented development similar to the Rural-to-Urban Transect. Somerville adopted separate zones for mid-rise development of three to six stores, plus high-rise and commercial core districts that allow for the planning of complete neighborhoods oriented toward transit. "Uses" in the ordinance are simplified and streamlined from the more than 250 to 62. The graphic illustrations and simple, direct language allow average citizens to understand what they can and cannot do with a property.
The code eliminates mandatory parking requirements for much of the city, and sets an upper limit on how much parking can be built in the most transit-accessible neighborhoods. It also allows backyard cottages (accessory dwelling units), including tiny houses.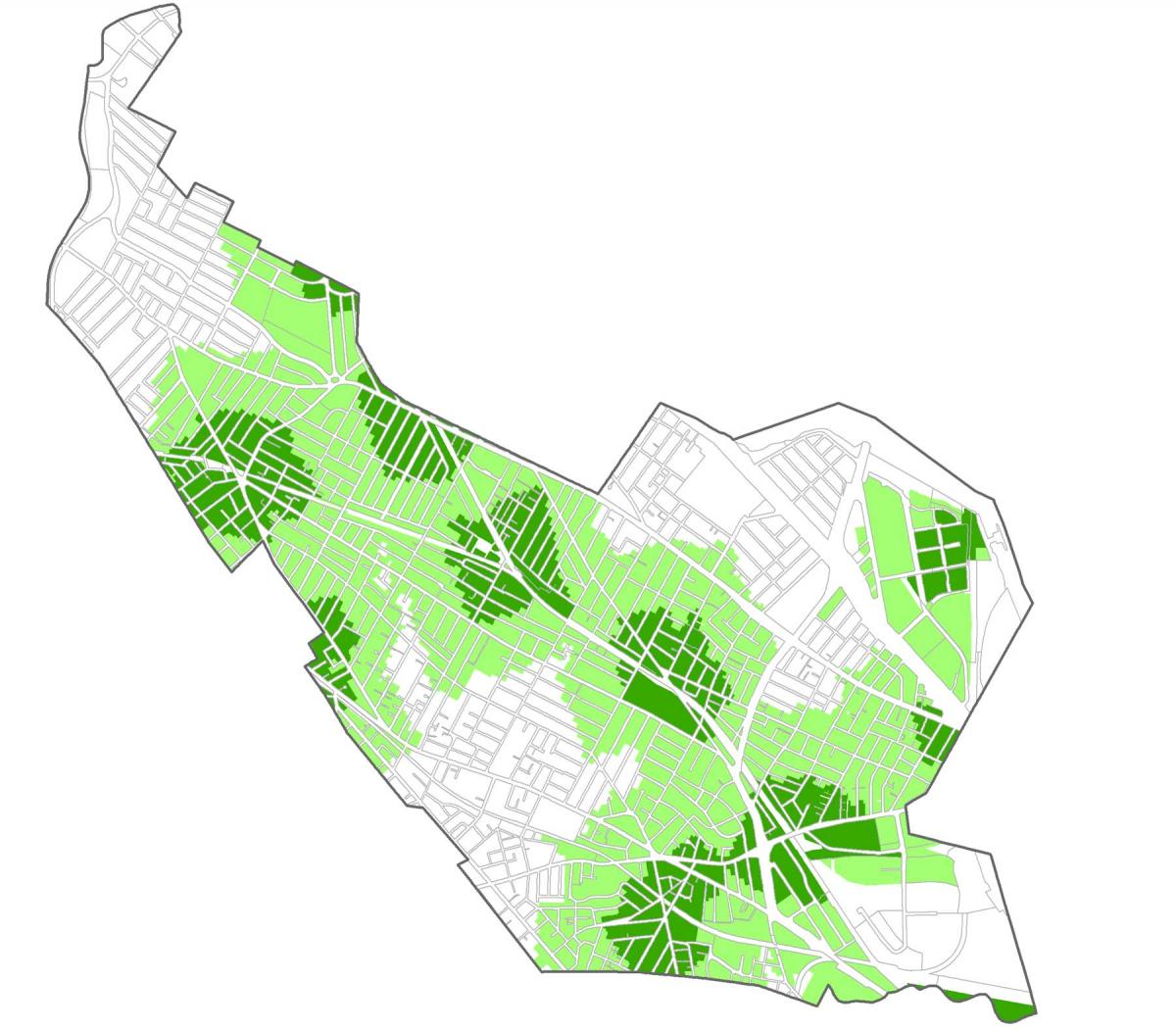 The ordinance is the direct outcome of SomerVision, the Somerville's first ever Comprehensive Master Plan. The resident-written master plan includes 586 objectives to guide development and policy through the year 2030—about a third of those objectives required new zoning.
"This is the next evolution of making missing middle housing as easy as conventional development," comments Allison Quinlan, a Charter Awards juror. "Other cities could learn from this example how to do great middle housing diversity within a neighborhood that has a great context and feel." 
Two outside consultants provided graphics and illustration, "stress testing," and peer review.
Somerville Zoning Ordinance
Principal Code Writer: City of Somerville (Dan Bartman, lead author, with Melissa Woods, Sarah Lewis, George Proakis, Alex Mello, and Brad Rawson)
Graphics & Peer Review: Principle Group
Graphics & Peer Review: Utile Architecture & Planning
2020 Charter Awards Jury
Goeff Dyer (chair), Master Planning and Urban Design Strategic Lead, B&A Planning Group
Marieanne Khoury-Vogt, Khoury Vogt Architects
Mitch Silver, Commissioner of New York City Department of Parks and Recreation
Andrew Von Maur, Professor of Architecture at Andrews University
Allison Quinlan, owner, Flintlock Architecture & Landscape

Charter Awards 2020