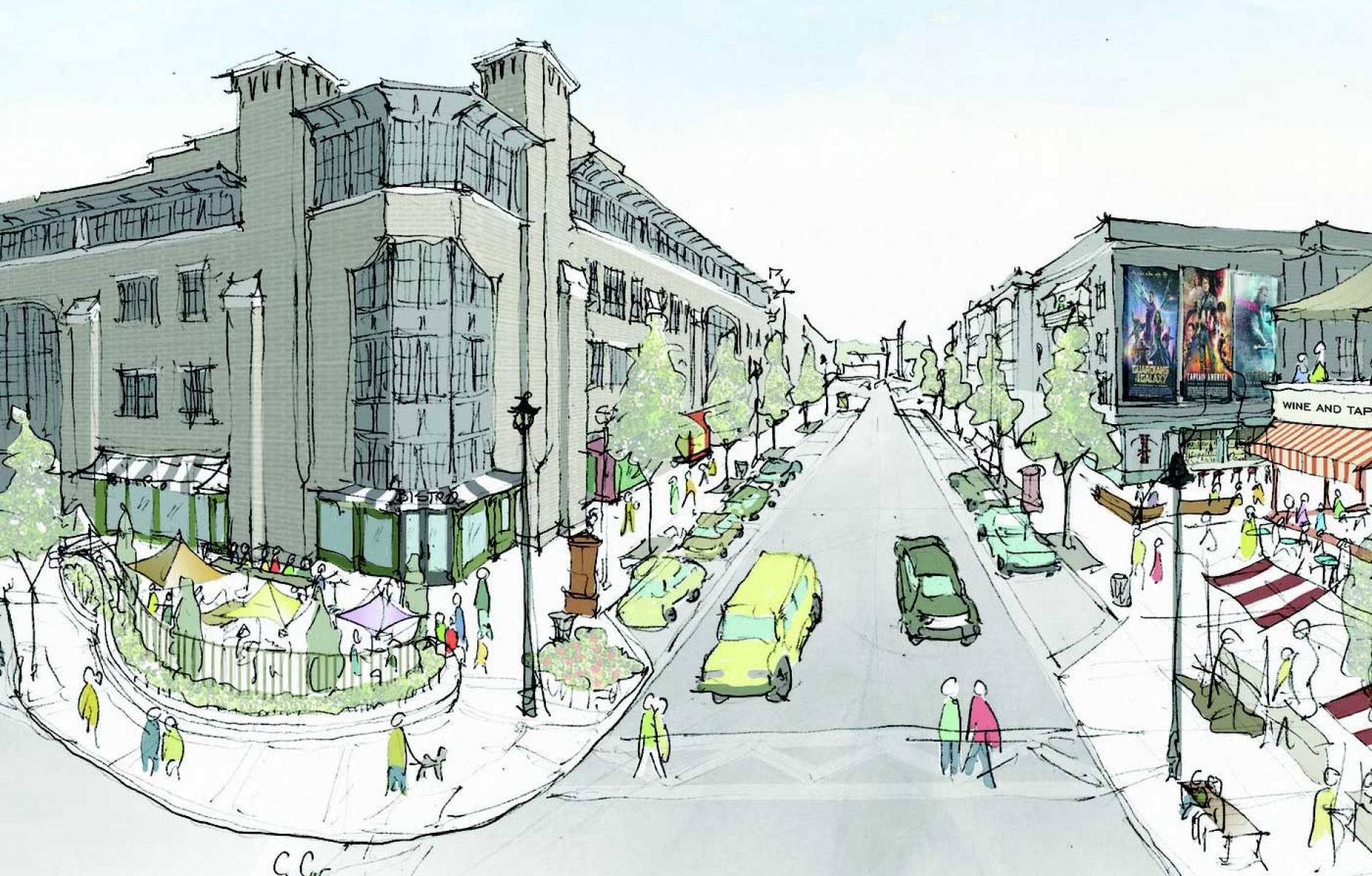 Pinewood Forest is continuing design and entitlement work to maintain shovel readiness for future phases. Source: Pinewood Forest
Town builders respond to pandemic
New urbanist developers employ many strategies to survive the current and future economic impacts of the coronavirus crisis. While survival is paramount, downturns also offer opportunities.
Developers are highly exposed to risk during a time of crises; Listening to their thoughts on the coronavirus is informative. In order to survive, new urbanist developers must anticipate how the crisis will impact their partners, customers, clients, regulators, and financing sources—along with many market segments. And survival is not the only goal—how can developers provide leadership and make the most of the downturn?
Through CNU's webinar series "On the Park Bench: A Public Square Conversation," members of the National Town Builders Association (NTBA) spoke of their ongoing response to the pandemic and economic fallout. Some aspects of the real estate market are affected more than others—lodging and retail (including restaurants) are severely impacted, notes Grant Humphreys, the developer of Carlton Landing in Eufaula, Oklahoma, and president of NTBA. 

He described the hotel real estate sector as "a bloodbath," and retail and restaurants are also in bad shape. Business has halted in both of these sectors nationwide since more than 40 states entered lockdown in late mid-to-late March. A high number of loan defaults are likely in the next two years. Conversely, the industrial and multifamily sectors are likely to experience only minor impacts, he says. The prospects for the office market are somewhere in the middle. Demand for office space is likely to decline somewhat as employees continue to work from home, he says.
Quoting from a book on pandemics, The Deadliest Enemy, Humphreys uses a wintry metaphor to describe the COVID-19 era. The first phase is The Blizzard— several weeks when everyone hunkers down. The second phase is The Winter— several months of severely restricted economic activity. The final phase, The Little Ice Age, is an economic and cultural shift that will last several years. We are in the early part of phase two.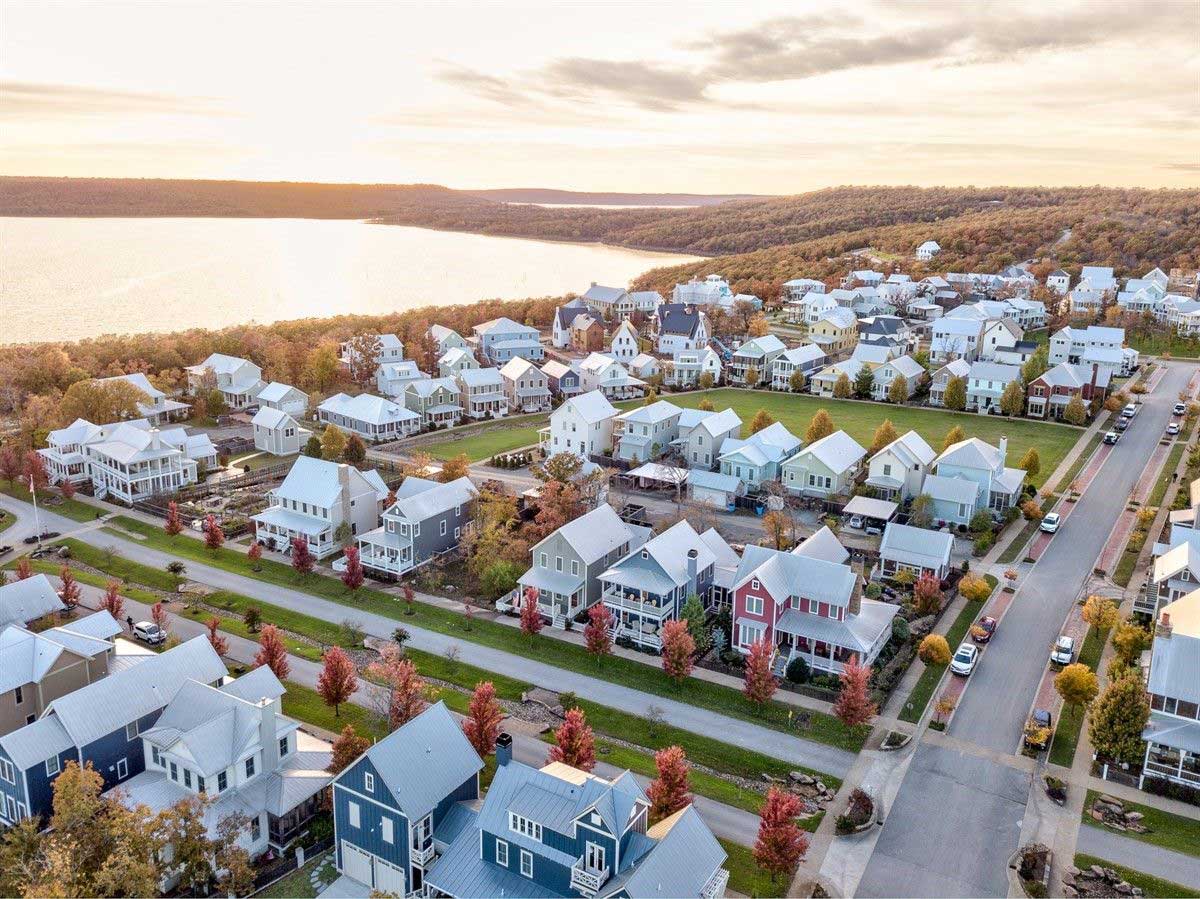 Top-tier cities have taken a powerful hit to their reputations and allure, because cultural amenities like food and the arts are closed down and unavailable—and these cities also include the epicenters of the pandemic. Second- and third-tier cities are perceived as safer and may be in a better position as COVID-19 wanes. Communities with walkable urbanism that are outside of city centers have advantages, Humphreys says—due to their sense of community, cultural amenities, and perceived safety. Humphreys quotes a recent Forbes article: "Communities that offer walkable, mini town centers with green space and a diversity of retail and restaurant activities, while still situated within ride-hailing distance from the big city, may find themselves attracting Millennials, Gen X'ers, and Boomers alike."
Humphreys is responding in a creative and decisive way by planning a new neighborhood in Carlton Landing, using a novel development model. The Sky Method involves selling large (half acre) lots to purchasers, and the homeowners become mini-developers, selling and/or building up to five houses over time. The code ensures that the blocks and lots are developed in an urban fashion, grouped around a small green with pathways for pedestrians and bicyclists. The plan below shows the lots within a block (left), the initial build of houses (center left), the full build-out (center right), and many blocks together in the new neighborhood (right). This crisis presents an opportunity to implement new and transformative ideas, he says, and this new neighborhood may be under construction as soon as the end of 2020.

The full impact of the coronavirus crisis will likely not be felt for some time, says Aaron Lubeck, a designer and builder in Durham, North Carolina. Most small developers are still working on current projects, but projects scheduled to come on line in 2021 and 2022 are being cut. "Get prepared for that, get liquid," he says. "This is critical to get through the downturn. The threats include a client not paying you, subcontractors going belly up, and clients hitting a breaking point mentally." The silver lining is that a downturn offers opportunities for younger people to buy property. "Many of them have had no opportunity to buy anything because we just finished the longest period of growth in American history," he says. "All of the things I am working on I acquired just after 2008 crash—and I'm in my early 40s."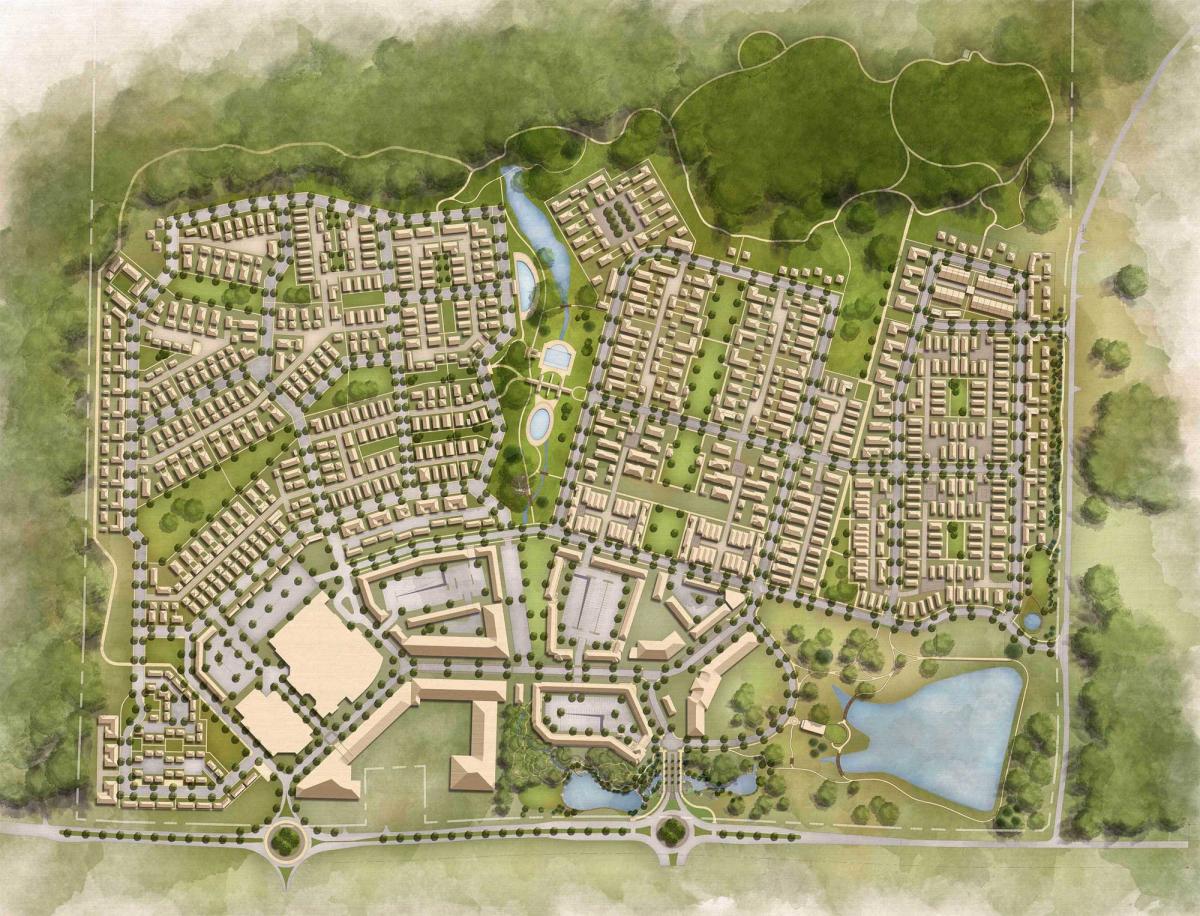 Rob Parker, president of the 234-acre Pinewood Forest, a new town under construction in Fayetteville, Georgia, says that leadership and communication are critical now. "People need to hear from us and know that we are on top of this situation." Parker outlined a five-step plan that he has been sharing with the project's residents and partners. These steps are in order of priority.
Keep people safe. Do what you can, as a developer and owner, to help ensure that they don't get ill or spread the disease. This includes standard cleaning and the support of social distancing.
Protect investments—both your own and those who have invested in your project. Spend strategically to ensure that what you have built retains its value. Assure homeowners that their house values will be maintained. Let the retailers know that you will continue to support them and invest in the town center. 
Preserve cash. Liquidity is essential in a downturn, because financing is hard to come by, and income may be scarce or nonexistent for a time. Preserving cash means cutting expenses, but Pinewood Forest did not go so far as to adopt a spending freeze. Parker called it a "spending chill," which involves analyzing what projects can wait, and which ones are critical to move forward. 
Maintain consumer confidence. Let people know that the project is continuing to progress and moving forward. "We believe that we can gain market share during the downturn—even with limited resources," says Parker. During the first weekend of May, the project had food trucks, coffee trucks, virtual tours, and other programs. As a result, purchasers signed two contracts over that weekend for "microhomes," a new housing product.
Prepare to accelerate. Pinewood Forest continues to move forward with design and entitlement for future phases and work. "We want to be shovel ready," Parker says. "We want to grab market share as we come out of this."
Monica Johnson of New Urban Connections, the director of NTBA, conducted an informal survey of TND clients on sales and marketing during COVID-19. Some sales offices are closed. Those that are open are generally staffed by one person. Walk in traffic is almost nonexistent. In many projects, sales are down—by 50 percent, one developer said. Another said numbers are great—custom homes are moving ahead with buyers lined up. However, some buyers are pausing, she says. There is concern: Will they have a job? Will prices go down and can they sell their house? On the other hand, interest rates are so low that "it is a wonderful time to buy if you can." 
Sales offices are using many strategies to ensure that potential buyers are safe. Virtual tours are big, but also in-person tours can be made safer. Plenty of hand-washing stations are provided. Some communities are adopting self-guided tours where people use a golf-cart and walk into "talking homes." The number of people allowed on tours are limited, with social distancing required. With spring arriving, events are taking place with food trucks and farmer's markets taking pre-orders of food and produce. In one TND, the staff is calling clients and homeowners and not trying to sell—just asking how they are doing.
Creative strategies help to boost sales, Johnson says. One key is value engineering, says Johnson. Walk through a home and figure out what you can take out. Sometimes builders can reduce the cost by tens of thousands of dollars. Developers can form innovative partnerships with builders—e.g. defer land prices until a speculative house is sold. During the great recession a decade ago, a TND in New York State called Warwick Grove had inventory that had to sell and the developer instituted a "friends and family" program, offering preferential prices to a small circle of homeowners. The houses were sold.
The bottom line is that new urban developers are on their toes, moving as rapidly as the pandemic to show that they can survive, possibly thrive, in the coming months and years. Demonstrating that you can survive through thick and thin builds confidence in clients, partners, lenders, and customers. 
Note: We are taking CNU 28.Twin Cities online to host a virtual Congress to be held from June 10-13, 2020 that will include 55-70 sessions and a number of pre-Congress webinars. Registration is open for CNU 28.