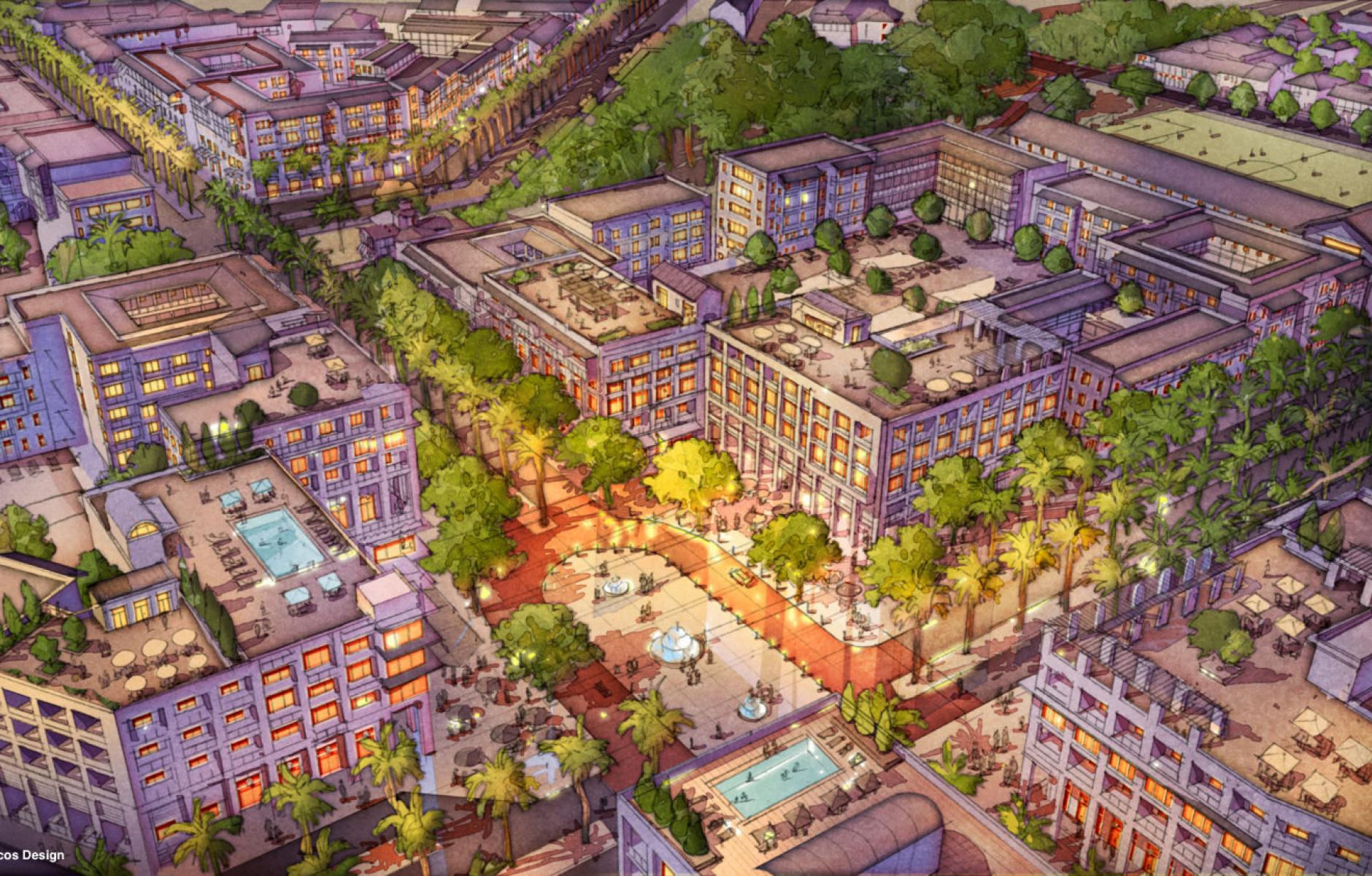 A rendering from 2018 winner, Akanda Smart Code, in Gabon, Africa. Rendering by Opticos Design
Best practices in land-use codes recognized
The Driehaus Form-Based Code Award, to be announced at CNU 28 in June, is accepting nominations until April 17.
The Richard H. Driehaus Form-Based Codes Award has recognized exemplary form-based codes for more than a decade. It's garnered more than 100 submissions since its inception and continues to provide examples of best practices in urbanism and smart growth. One lesson we take away from this program is that form-based codes are a sure step toward creating the walkable neighborhoods people love.
A look at past recipients suggests form-based coding is rapidly innovating to promote better urbanism in a wider array of contexts. And every year, the awards justify form-based codes as a tool to replace autocentric, use-based zoning for communities eager to create vibrant human-scaled development. Our cities, towns, and suburbs are simplifying standards for what goes on inside buildings and instead using form—the scale and placement of buildings, streets, and blocks—and the character of the public realm to fulfill community aspirations. 
Modern form-based codes were first developed for greenfield sites or large-scale master planned communities—think Seaside, Florida, or Kentlands, Maryland—which made drafting codes in these contexts fairly straightforward. They didn't have to account for existing development or be coordinated with other public policies and objectives. Form-based codes now cover a variety of contexts from entire cities to industrial districts to historic downtowns and they are increasingly paired with other policies to advance equitable development. Such codes can spur redevelopment in old downtowns, retrofit automobile-centric suburbs, or help preserve the character of rapidly growing historic districts. 
The 2019 award winners represent the versatility common to form-based codes—a downtown, suburban commercial corridor, and entire city—all with the intent to create special places where people live, work, play, and visit. The downtown code for Lafayette, Louisiana, received accolades from award jurors for its simplicity, superb graphics, and innovative parking policy. The Green Code in Buffalo, New York, was praised for its complex city-wide application and streamlined, foolproof development process. And an honorable mention was given to the Canton, Connecticut Village Districts code for its effort to improve an auto-oriented suburban corridor. Learn more about the winners here.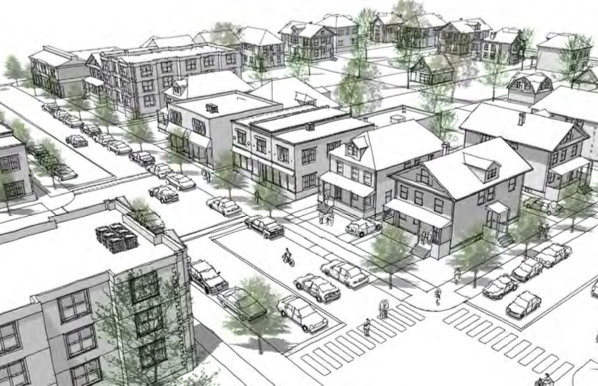 Nominees for this year's program are due April 17. The award is sponsored by the Form-Based Codes Institute at Smart Growth America. More details can be found on the FBCI website, including the application form and instructions, previous winners, the 2020 awards jury, and eligibility requirements. This award is made possible by the generosity of the Richard H. Driehaus Charitable Lead Trust and will be announced at CNU 28 in Minneapolis by jury chair George Proakis and FCBI steering committee chair Marina Khoury.  
This year's jury—trusted urbanists and form-based code enthusiasts chaired by Somerville director of strategic planning, George Proakis—will yet again face the challenge of selecting a code (or codes) worthy of national praise. Submit a high-performing form-based code for this prestigious award by April 17. Both newly-adopted and established codes showing positive built results are eligible.

form-based codes