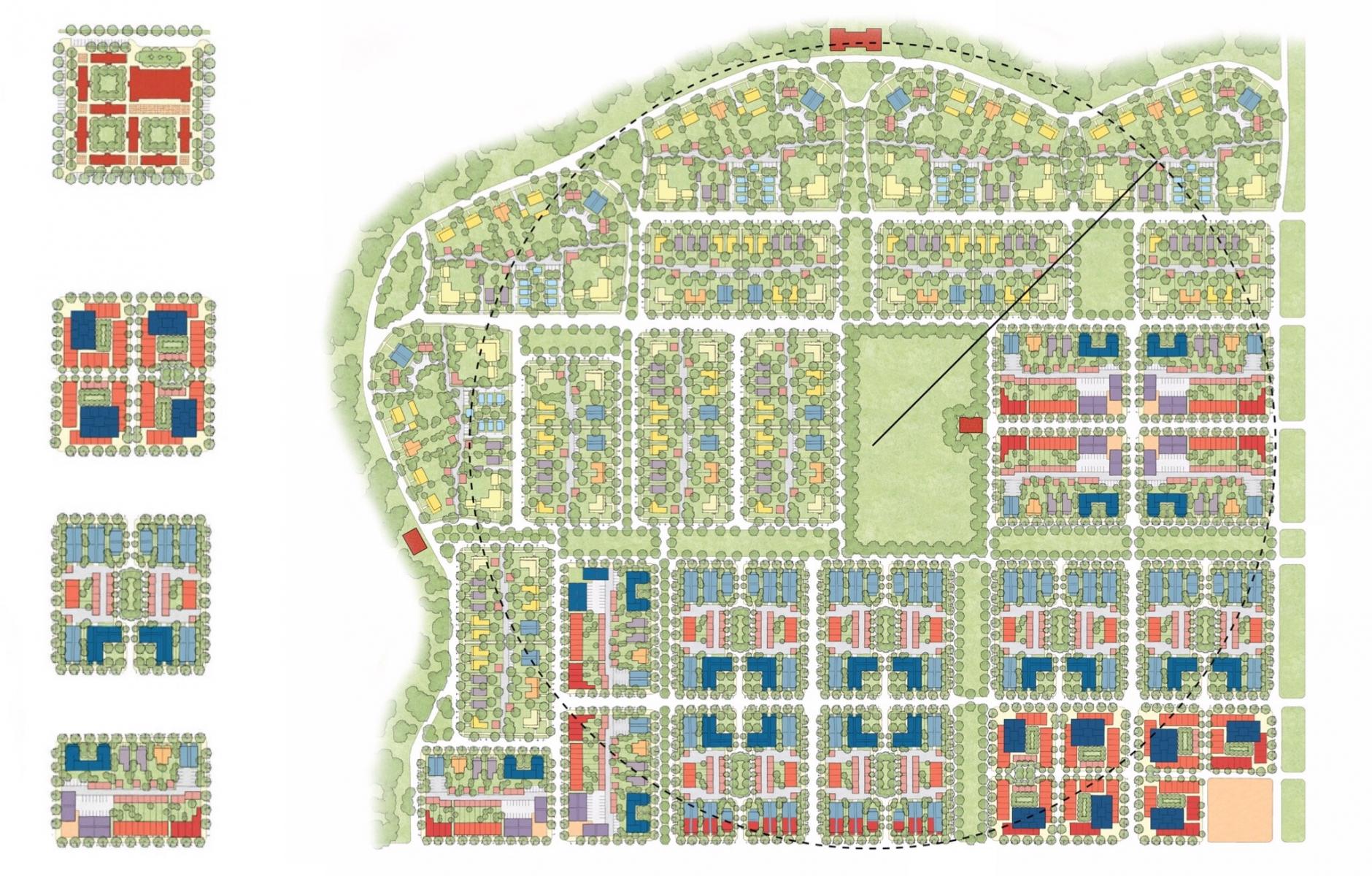 Plan by Tom Low
Tiny blocks, big living
TOM LOW
&nbsp&nbsp&nbsp&nbspFEB. 14, 2020
Developers often spend considerable upfront time assembling land into larger and larger parcels. Then when it's time to master plan the project, the last thing they think they want to do is break it back down again into smaller pieces. But this "disassembly" of land has several advantages. First, breaking down property into smaller block increments is an easy first step in to creating excellent walkable and desirable urbanism. Second creating smaller blocks increases the number by multiples of more valuable premium corner lots.
Third, smaller blocks enable a finer grain of mixed uses, building types, and housing choices, widening the developer's ability to attract a broader range of market interest—ultimately diversifying risk. Fourth, small block street networks disperse traffic and add significant parking on-street right in front of businesses and homes. What else? I can go on and on—including integration of green space, green infrastructure, and affordable housing.
The plan above shows examples, including a campus option. These blocks demonstrate a broad spectrum of densities from 4 units to almost 200 units per acres and at least three different building types on every block. The circle in the plan has a radius of an eighth of a mile—very compact.