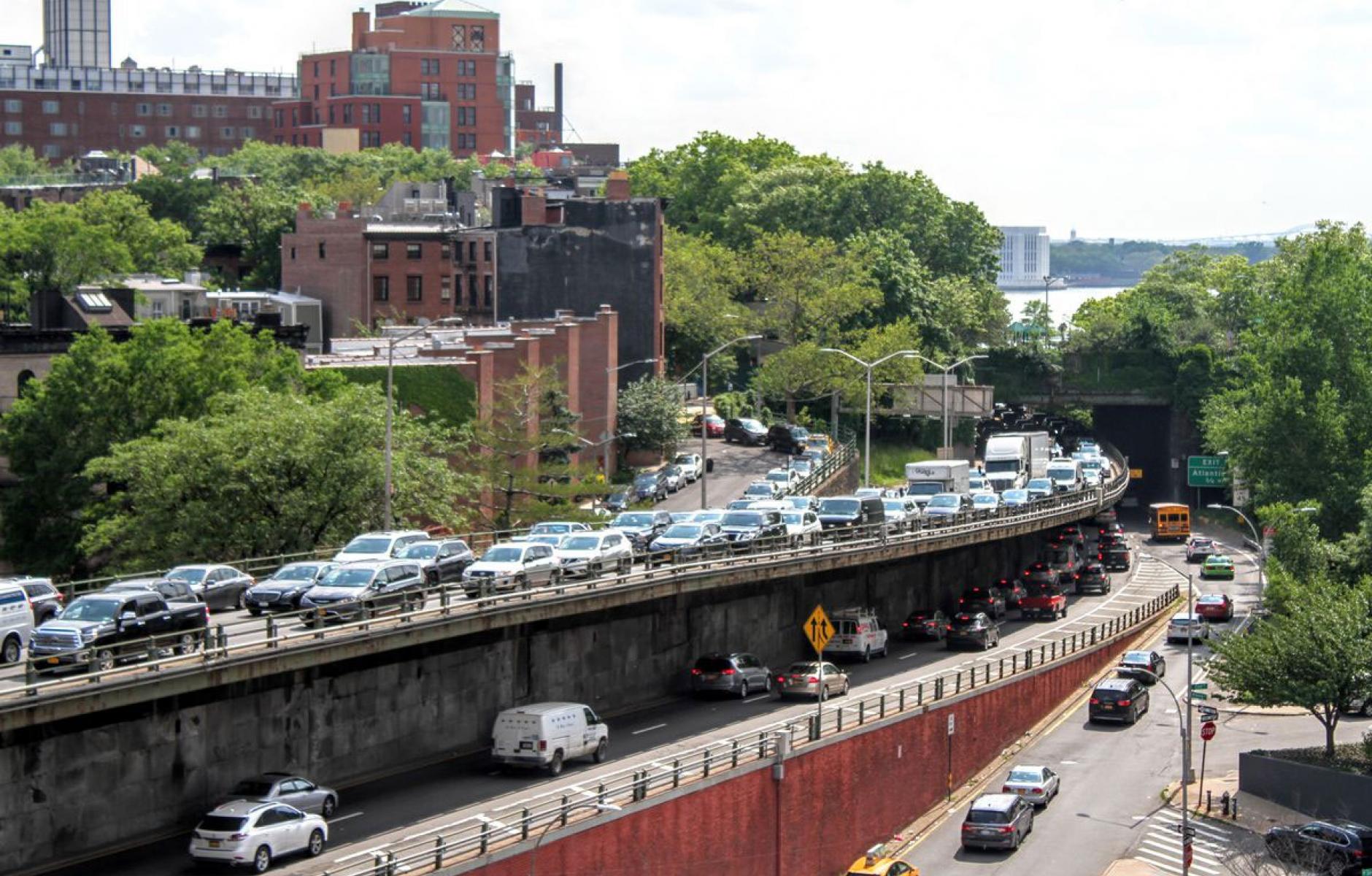 Brooklyn-Queens Expressway at the waterfront.
For Brooklyn: Streets instead of a highway
As the City of New York is talking about spending $4-8 billion on rebuilding the Brooklyn-Queens Expressway (BQE), a pair of new urbanists are proposing that a section of this Interstate be torn down and replaced by city streets. 
In a guest column for the New York Daily News, architect and urban designer John Massengale and ex-Milwaukee mayor and former leader of CNU John Norquist proposed removing the BQE (I-278) between the Battery Tunnel and the Kosciuszko Bridge. 
That idea makes a lot of sense in a city that is trying to reduce congestion, pollution, and traffic deaths and injuries. In addition, Massengale and Norquist say, the city could open up many blocks for redevelopment of affordable housing in a place with a desperate need for this resource. 
All of these benefits will saving billions of dollars? Sounds like a good deal.

Freeways Without Futures