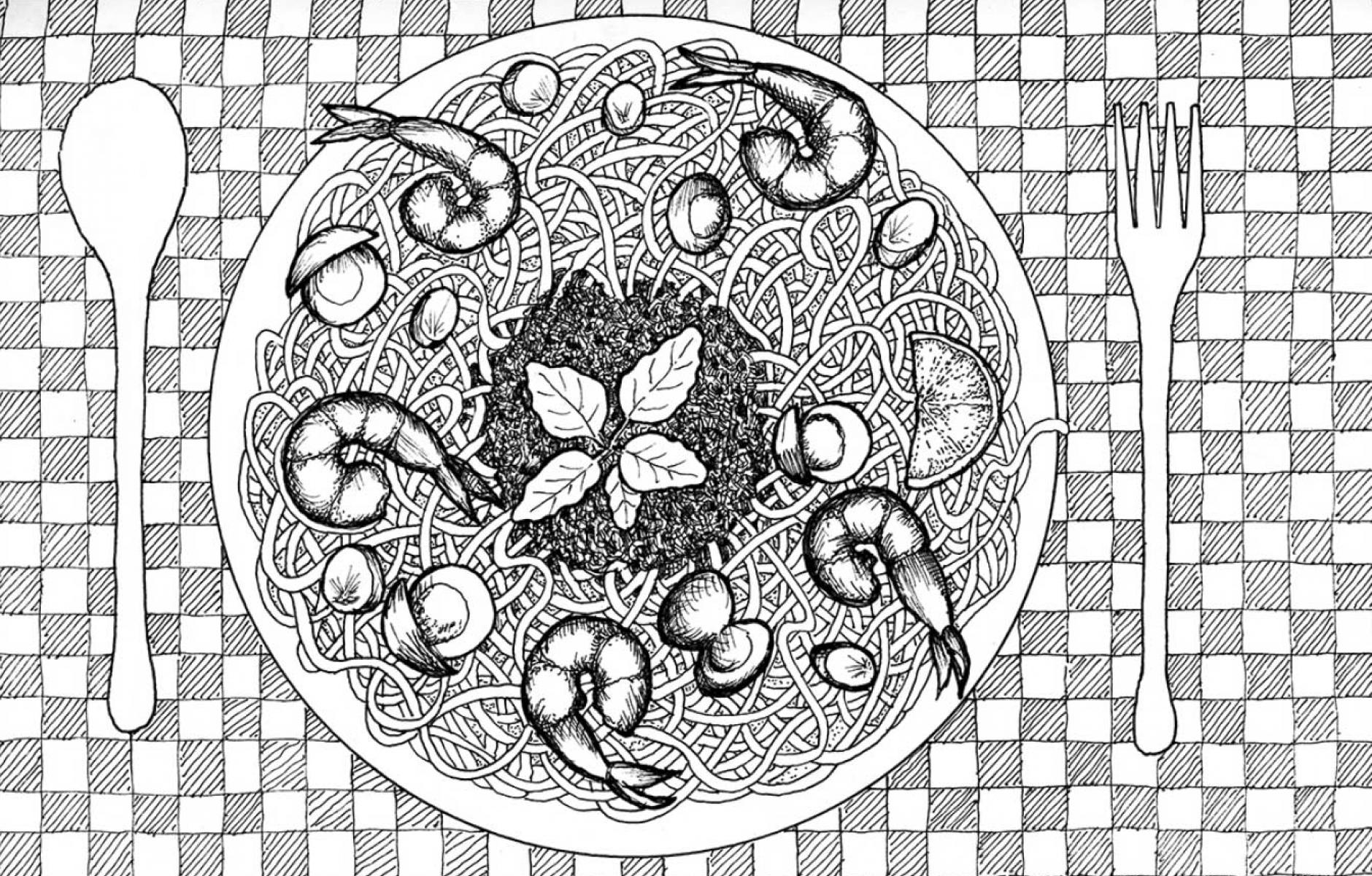 Seafood spaghetti plate—an analogy to Bangalore today. Drawing by Dhiru A. Thadani
Vision for healing a megacity
Bangalore has grown like a plate of seafood spaghetti—it's green spaces are reduced to a few sprigs. The city needs a new vision.
Bangalore residents love their city.
And Singapore residents have immense pride in their city. They are evangelical in inviting visitors to their city, to have the global population witness and endorse their success.
Bangalore was known as the 'garden city' of India. Legend has it that in the 1960s politicians from Singapore visiting Bangalore expressed their desire to emulate the city's greenery, and yes, they succeeded. Today Singapore boasts a tree canopy of 48 percent.
Bangalore did not have the fortitude to maintain its moniker. Ruthless developers and corrupt politicians colluded in the destruction of the tree canopy and open spaces. The green canopy has been systematically reduced from over 40 percent three decades ago, to 8 percent today. Hence, the garden city exists only in name and not reality. Ironically, today, Indian politicians openly suggest that Bangalore should emulate Singapore.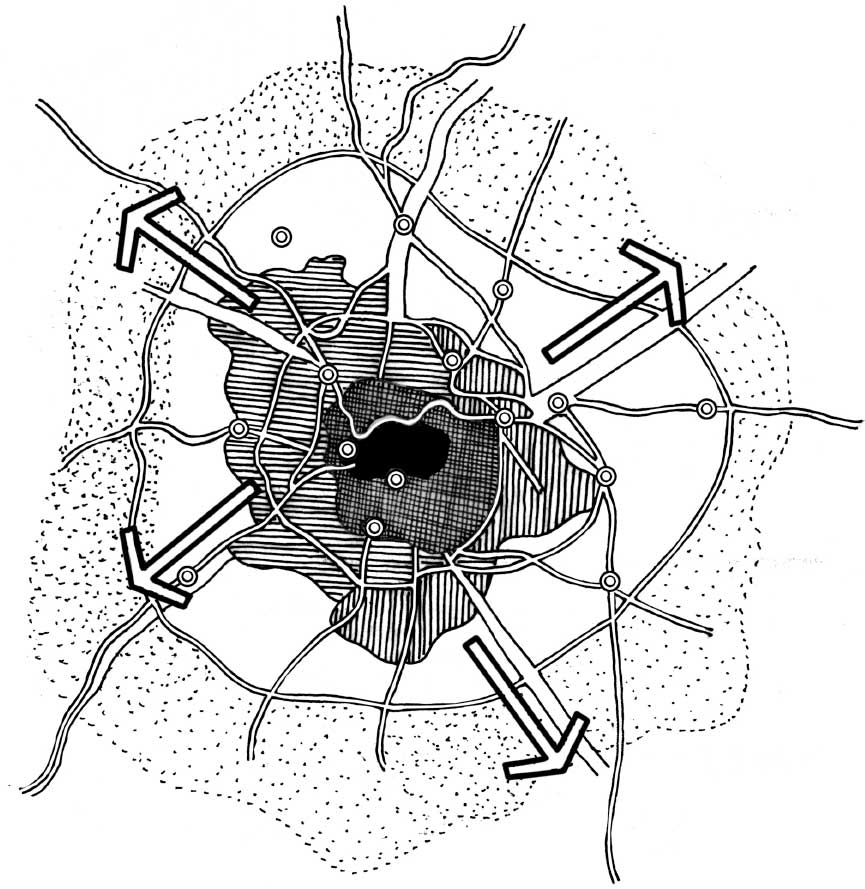 Since my visit 18 months ago, a noticeable change has come over the city. Infrastructure is visibly in disrepair and failing. It appears that the municipal corporation has targeted every street for construction. The urban landscape is a still life composition of mounds of dirt, stacks of pavers, varying sizes of utility pipes, dangerously unmarked open pits, and no sign of anyone working to complete the task at hand.
A primary attraction of the city was its mild weather and low humidity, due to Bangalore's high elevation in the Deccan plateau. However, in the last ten years the weather too has changed, with unseasonable heat waves, torrent flood-causing rainfall, and inclement humidity.
Once a lush and affordable city, the influx of new residents drawn to employment has increased demand and reduced affordability. The thriving economy driven by the software industry has inflated costs, making apartment-ownership difficult.
The nouveau-riche desire to imitate the West and reject apartment life has created demand for suburban American-style single-family homes, called "villas." This land-consuming building type repeats every blunder made in Western cities—untenable auto-centric environments, extended commute time, wasteful idling in traffic jams, over-consumption of land, inefficient utility services, and an unsustainable future for the city.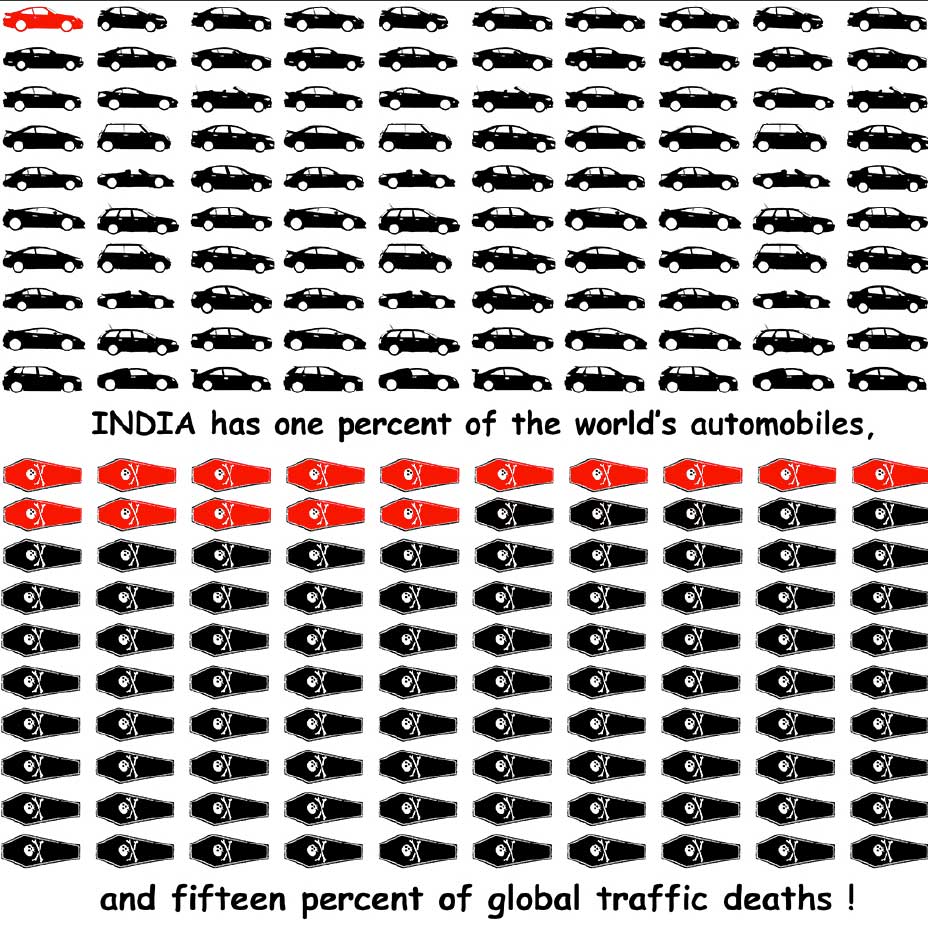 Each enclave development has spawned a two-lane thoroughfare that wiggles through the city with little forethought, producing a spaghetti bowl of roadways. Motorized traffic has overwhelmed the capacity of these thoroughfares. At any given time, on any given day, traffic is at a standstill. Travel speeds average ten kilometers an hour (six miles an hour). To make matters worse, new dwelling units are required to have 2.5 on-site car parking spaces per unit.
Today the plan of Bangalore can be compared to a plate of seafood spaghetti, sprinkled with delectable pieces of shellfish (see rendering at top). The new enclave developments being built in and around the city are similar to these pieces of shellfish—expensive, desirable, and probably toxic. And each enclave caters only to the taste of a segregated group of residents. There remain a few sprigs of green in the center. Bangalore's connective tissue of streets is a disorganized jumble, similar to the bed of spaghetti. One has to travel a convoluted distance to reach their destination.
It is apparent that there is no master plan, and no vision for the future of Bangalore. The vision cannot be to emulate Singapore or the West. The vision must be appropriate to the cultural and physical context of place.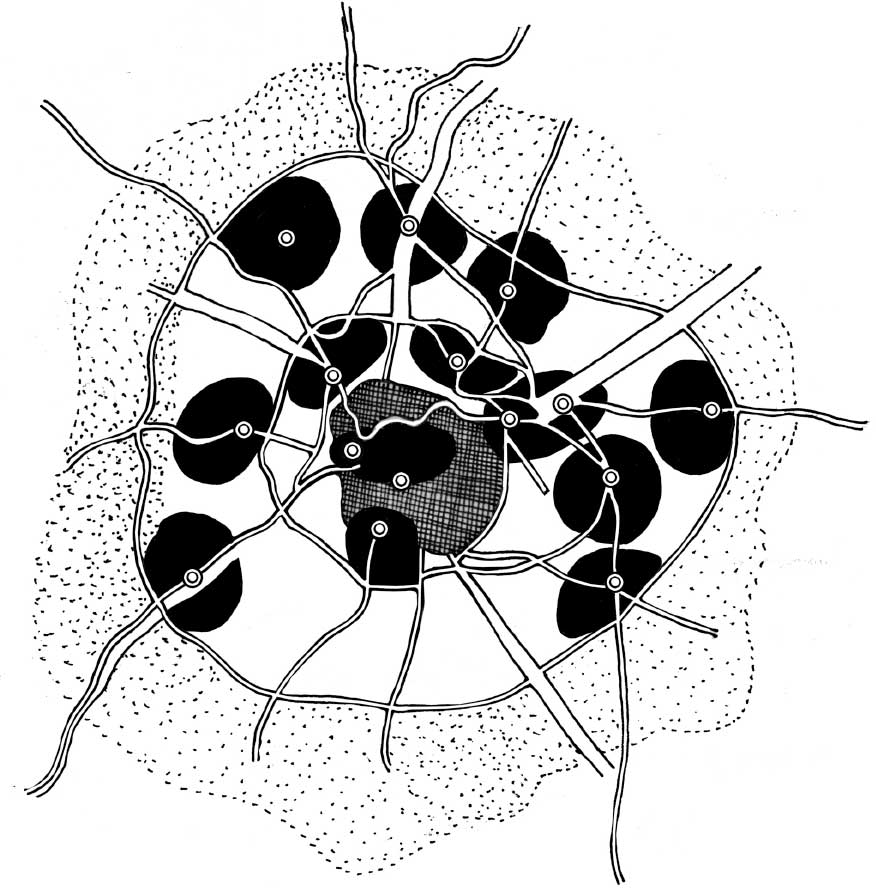 The only hope for the city would be that enlightened city officials take charge, stop the chaotic expansion, and place a moratorium on all new construction. Clear understandable goals and performance criteria have to be mandated for all new construction. Developers must be required to build walkable communities, invest in transit, help repair the infrastructure, and embrace sustainable green principles at every level.
A sustainable Bangalore is within reach. But without a clearly sustainable vision, the remains of the garden city will vanish into the history books. If nothing is done, and done soon, Residents, City Officials, Designers, and Builders will all be complicit for their inaction and sedentary acceptance of a visionless future.