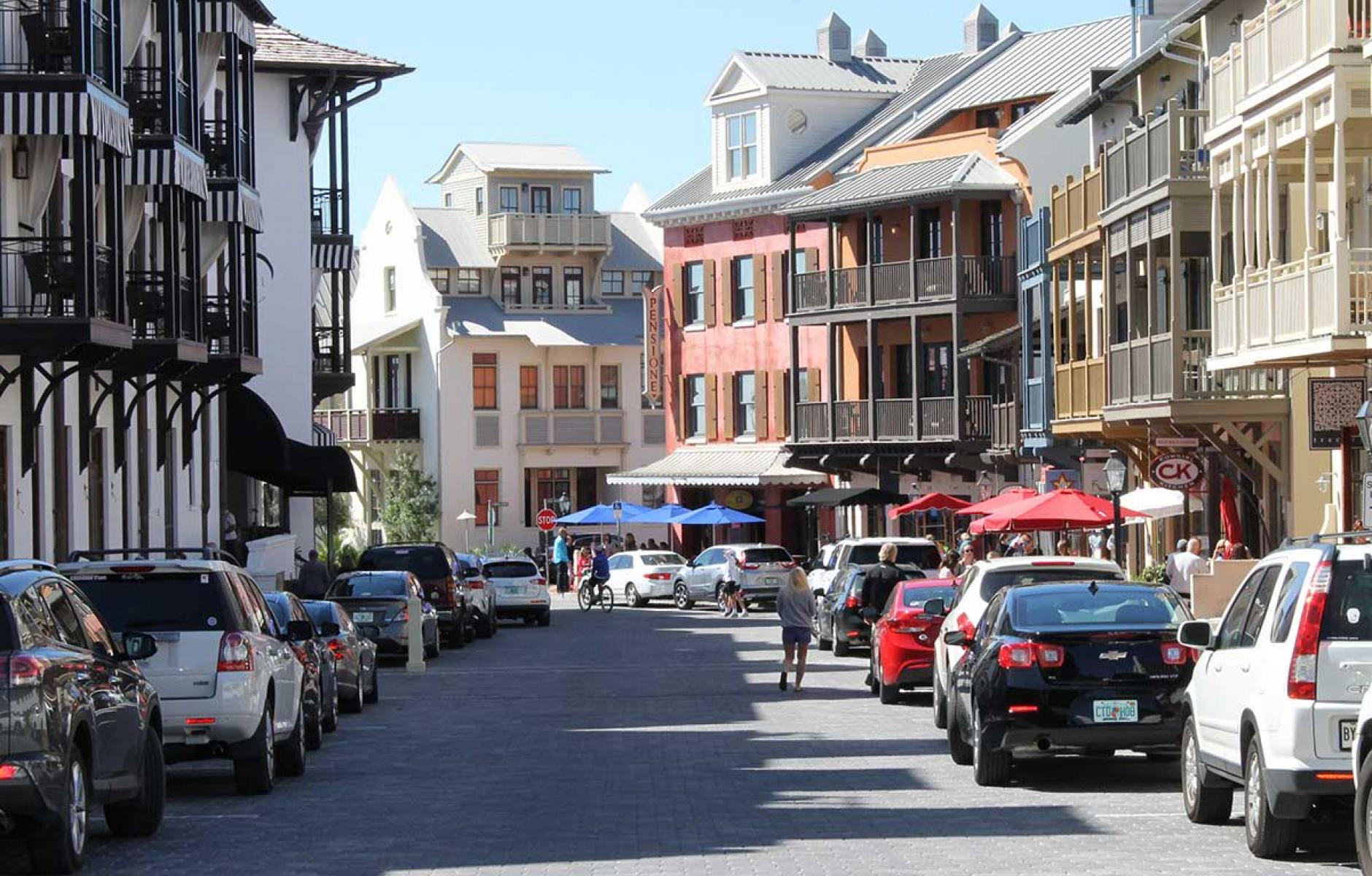 Rosemary Beach Main Street. Walking tours reveal a diversity of great urbanism along Highway 30A in Walton County, Florida. Photo by Nathan Norris.
Learning from others: The NTBA Roundtable
Green urbanism, successional development, and the creation of unique, walkable places are among the National Town Builders Association topics.
One of the critical elements of success for developers is to learn from the successes and failures of others— as opposed to having to learn from your own mistakes on your own dime.
Today there are more opportunities to learn from others than at any other time in the past due to the multitude of resources that are available—including podcasts, webinars, YouTube videos, conferences, reports, and tours.
While there might be more resources available today, the value of the information still rests on its overall quality. The refreshingly honest and insightful National Town Builders Association (NTBA) Roundtable is one of the best educational forums available.
I was fortunate enough to attend last year's Spring Roundtable at Seaside, Florida, where developers, designers, municipal leaders and other leading practitioners from the US, Canada, Australia and New Zealand, came together to share and learn. The event began by acknowledging the unique ethos of the NTBA—a willingness to "lead with your mistakes." In other words, the NTBA members are not afraid of sharing what went wrong or what could have been done better. The goal is to simply make sure that all a mistakes are new ones, rather than repetitions.
Egos were checked at the doors, information was generously shared, and everyone had a great time learning from one another.
While the Roundtable has an agenda with presentations and tours, the event felt more like a 3-day-long conversation than a conference. Highlights included:
Senen Antonio's Green by Design.
DPZ partner Senen Antonio previewed an upcoming book "Green by Design" which documents the pioneering sustainability techniques that were incorporated into Seaside and the other traditional neighborhoods along 30A. Senen put into perspective the long list of innovative approaches to development that were uncommon 35 years ago, but are considered best practices today:
1. Xeriscaping. Restricting the landscape to native plants before there was even an agreed upon name for the practice;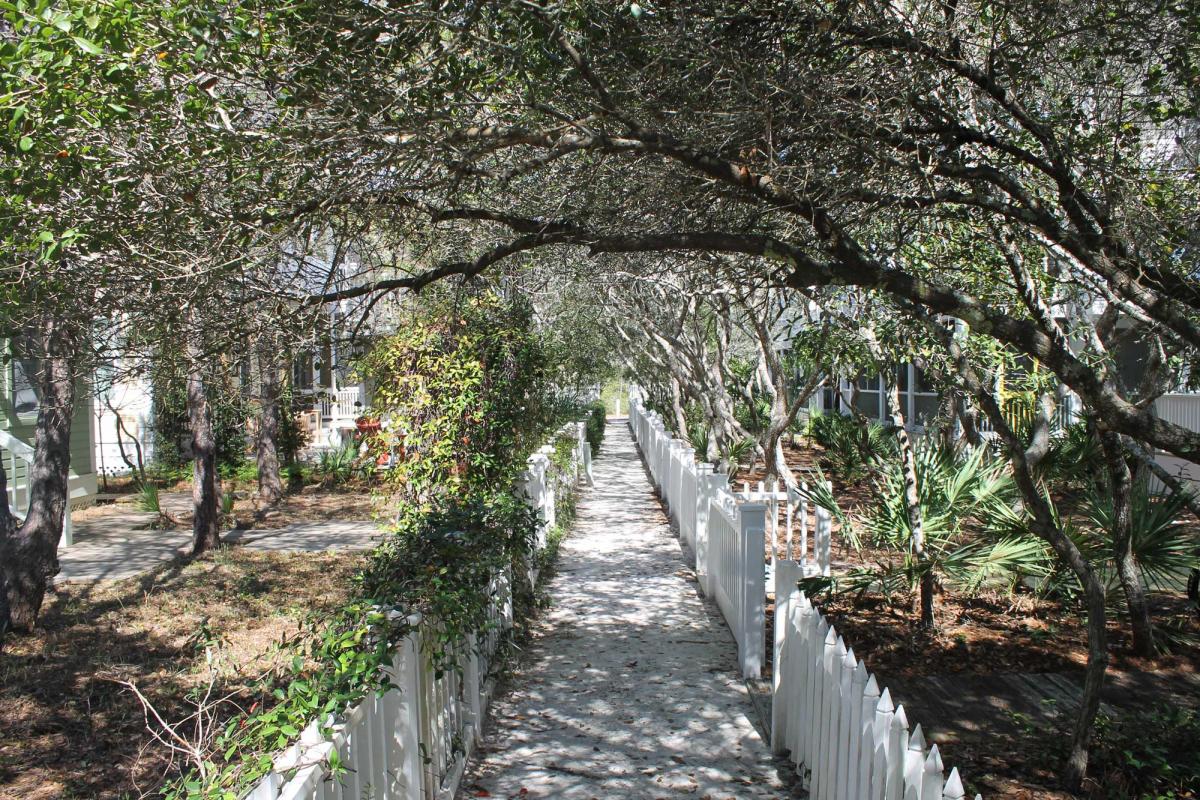 2. Dune Preservation. Putting development behind the dunes so that development is naturally protected from tropical storms;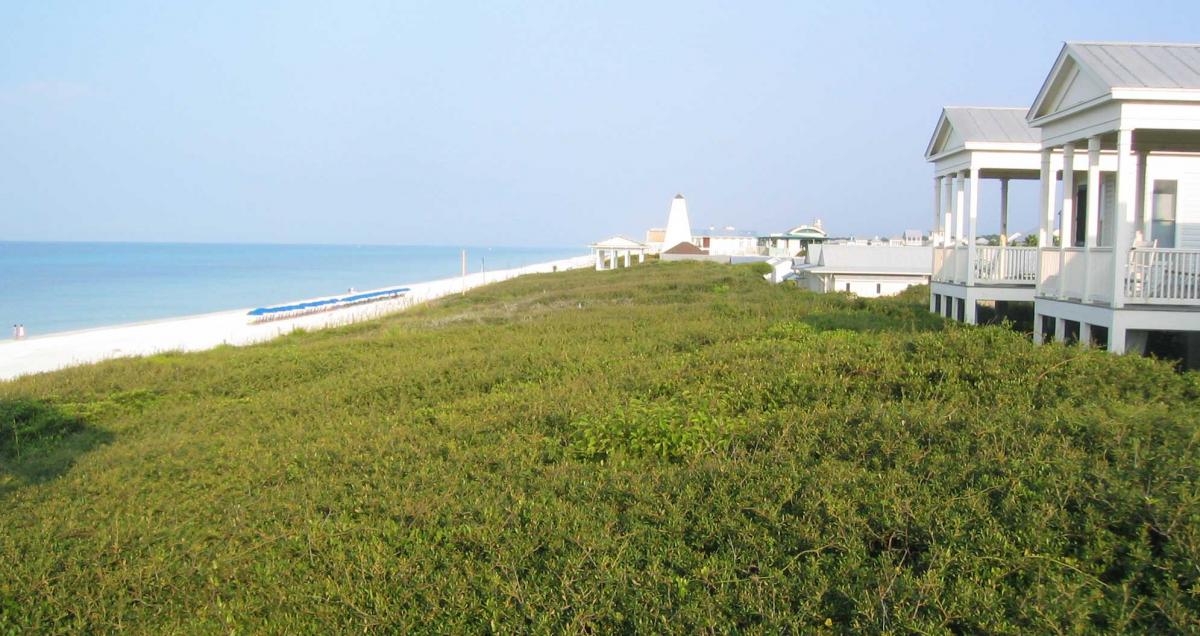 3. Stormwater Retention. Designing civic spaces that could double as natural stormwater retention ponds;
4. Walkability. Designing neighborhoods with a mixture of land uses, small blocks and a connected network of narrow streets and paths so that people could safely walk to restaurants and shops without getting into a car.
5. Minimizing Night Sky Pollution. Minimizing lighting that makes it harder to see the stars at night.
"Green by Design" is scheduled to be published in the summer of 2018.
Dhiru Thadani's analysis of the successional evolution of Seaside's town center.
Dhiru provided an in-depth, year by year, analysis of the buildings and structures that were added or removed from Seaside's Town Center over the past 35 years. This analysis of the "successional" or gradual evolution of structures reveals how this more patient and less risky approach to development can generate value that defies normal returns on investment.
The wide range of buildings that were referenced as temporary buildings included retail sheds, old buildings that had been moved to Seaside, airstreams, retail kiosks, movable buildings (such as the iconic Post Office that is being moved this year), and buildings that are expected to be torn down and replaced at some point in the future with more substantial masonry buildings.
Dhiru noted that this approach to development of the most valuable land in a community is a great way to build a strong retail ecosystem where good retailers can rise to the top while bad retailers can fail fast without hurting other retailers.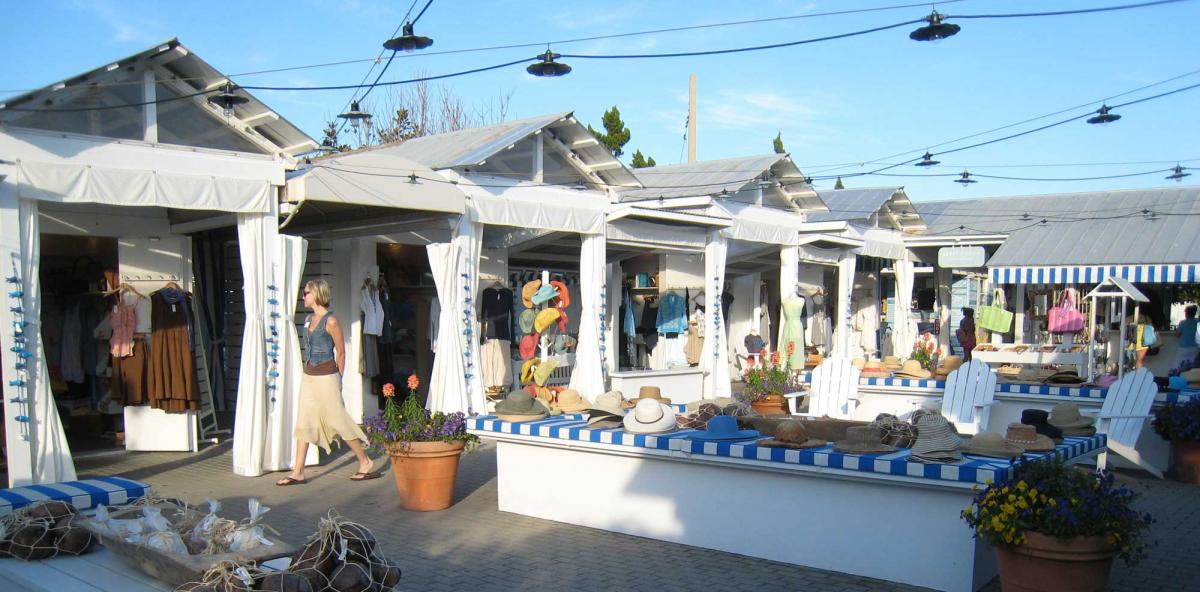 It is quite remarkable that after 35 years, the most valuable land—the beach-side commercial area—still only has temporary buildings on it. And luckily for attendees, Dhiru shared visions of how that area can be transformed with permanent buildings in the near future.
Walking tours reveal diversity of great urbanism
One of the greatest features of any Roundtable is the tours. At this Roundtable walking tours were given of Rosemary Beach (see photo at top), Alys Beach, WaterColor and Seaside. Contrary to some critics of form-based codes that claim that the coding of new urban principles creates cookie-cutter places, the tours resoundingly confirmed that excellent design techniques in the hands of different developers can create vastly different flavors of outstanding neighborhoods.
After 20 years the NTBA continues to provide a practical outlet for those focused on translating New Urbanism principles into successful development. If you or someone you know is hungry to learn and anxious to share, I encourage them to take advantage of the NTBA's Roundtable program. The next one will be in New Orleans on April 19-22. Details can be found here. Registration is limited to the first 75 registrants so that the entire group can fully participate in roundtable discussions.