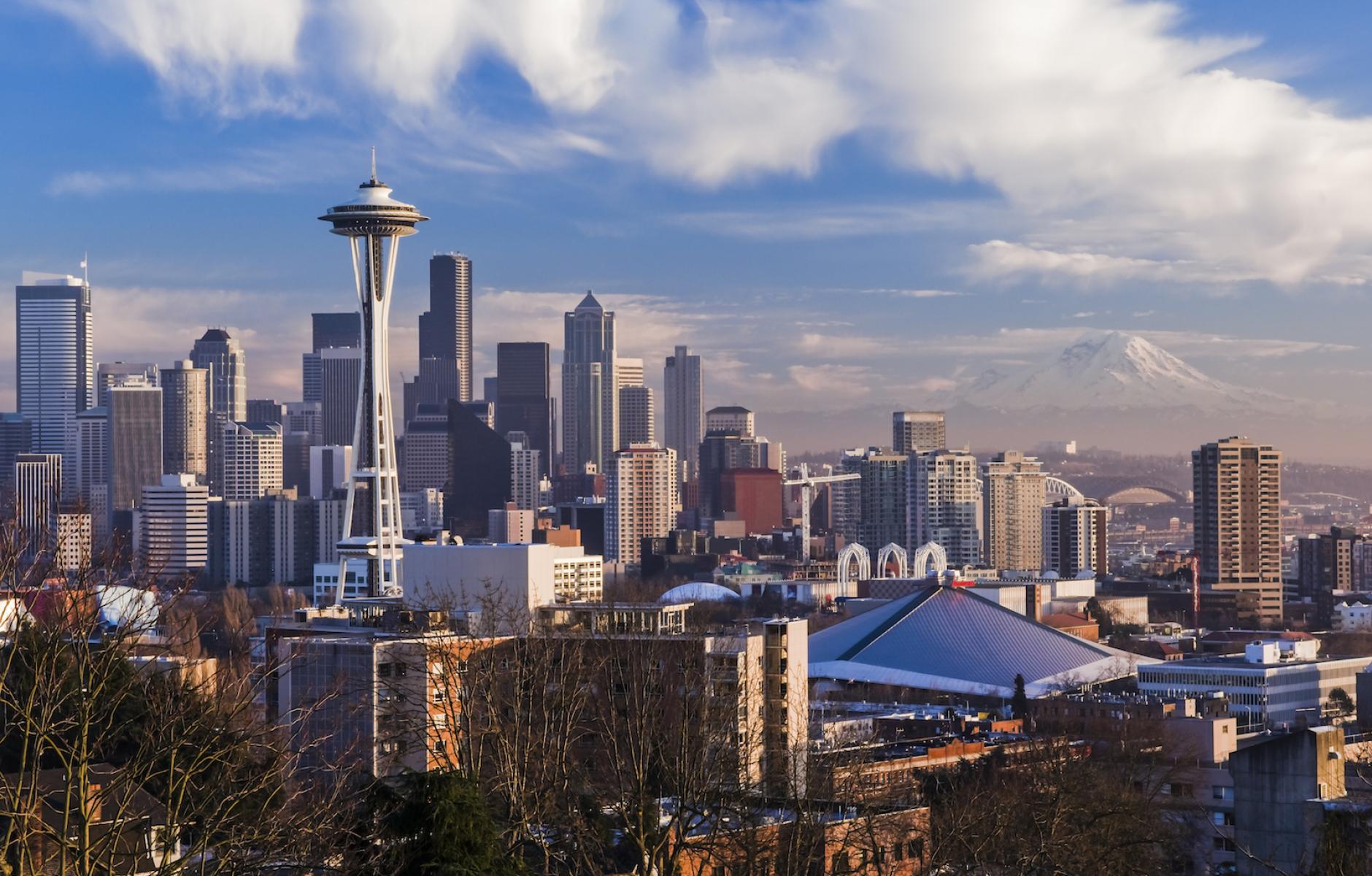 A User's Guide to CNU 25.Seattle
Here's a deeper look into our schedule—to help you make travel plans, sketch out your agenda, and make the leap to get registered now.
Believe it or not, CNU 25.Seattle is close to two months away. Thanks to the tireless work of our staff, partners, and local host committee, we've built a schedule of amazing discussion and immersive exploration for our week in the Pacific Northwest.
With early bird registration open and tours starting to fill up, I wanted to give you a deeper look into our schedule—to help you make travel plans, sketch out your agenda, and make the leap to get registered now. But first, as an aside, let me answer the three questions everyone asks about the Congress: Yes, we're applying for AIA credits; yes, we're applying for AICP credits, and yes, the (I'm-working-really-hard-to-finalize-but-there's-still-more-to-come) schedule is available online.
With that out of the way, let's dive in:
Tuesday
On Tuesday, we're kicking off the Congress with an informed look at a major issue: combating the suburbanization of poverty. Leaders from suburban communities in the Puget Sound region will join national experts including Elizabeth Kneebone, a Brookings fellow and co-author of the book "Confronting Suburban Poverty in America". Arrive early for this event and take a deep dive into the challenges and opportunities facing booming metro areas like Seattle.
Wednesday
On Wednesday, our full programming begins with a unique lineup of Core Sessions, introducing first-time attendees and others to the fundamentals of New Urbanism. Throughout the day, tours take you around the Puget Sound, from city's rapidly changing waterfront to transformed streetcar suburbs. Meanwhile, our 202 workshops offer hands-on, expert-led training in the finer points of urbanist theory and practice. We'll also host breakout sessions throughout the day, culminating in an afternoon lecture by author Jeff Speck on "Autonomous Vehicles and the Good City".
In the evening, a first-of-its-kind joint opening plenary co-hosted with the Urban Land Institute's Spring Meeting features CNU President & CEO Lynn Richards and ULI President Patrick Phillips, taking the stage together to introduce a joint initiative between the two organizations. Afterward, our regional and state chapters will host evening meet-ups in Capitol Hill.
Thursday
On Thursday morning, the first of our low-impact urbanist morning runs takes flight with John Simmerman of Active Towns. That's followed by a full day of CNU Expert Talks, featuring renowned urbanists exploring trending issues like virtual reality and architectural design, big data and incremental development, public space and social justice, urbanism and small towns, and more.
Tours take you throughout the Puget Sound region to Bellevue, South Lake Union, High Point, and Capitol Hill. Hard-hitting forums on equitable and international development and dozens of concurrent breakout session round out Thursday's programming.
On Thursday evening, we'll welcome Stephanie Meeks, President & CEO of the National Trust for Historic Preservation, to discuss the vital role of preservation and heritage in the future of cities. The socializing continues with the (in)famous NextGen Pub Crawl in Belltown.
Friday
A morning full of thoughtful and interactive breakout sessions culminates with a mid-morning plenary at downtown Seattle's historic (and probably-not-but-maybe haunted) Moore Theatre. Sustainable Urbanism author Doug Farr will share insights from his forthcoming book.
Our Friday afternoon features more great sessions and a three-hour Forum on Autonomous Vehicles, organized by CNU co-founder Peter Calthorpe and Principal at Fehr & Peers Jerry Walters. In the evening, we'll honor the 2017 Charter Award Winners and welcome a very special third class of CNU Fellows. Festivities continue late into the night with the PlaceMakers Dance Party.
Saturday
On Saturday, programming continues with closer looks at reforming architectural education, designing in the era of climate change, and the latest on the Project for Lean Urbanism—mixed with our lightning-round Open Innovation sessions.
Meanwhile, our highly successful City As Platform sessions return with seven interactive, in-the-field experiences led by local experts and tackling local issues with national appeal. Attendees travel by bus or on foot to each 3-hour session to listen, learn, and hopefully get their hands dirty on the ground in local communities.
Or, if you'd like to get even further out, sign up from one of three full-day immersive experiences: Portland, OR, Victoria, BC, and Vancouver, BC.
Sunday
Sleep in. Relax. It's over. And if you can spare the time, check out the farmer's market in Ballard.
Register at cnu.org/cnu25

CNU 25
&nbsp&nbsp&nbsp
Seattle