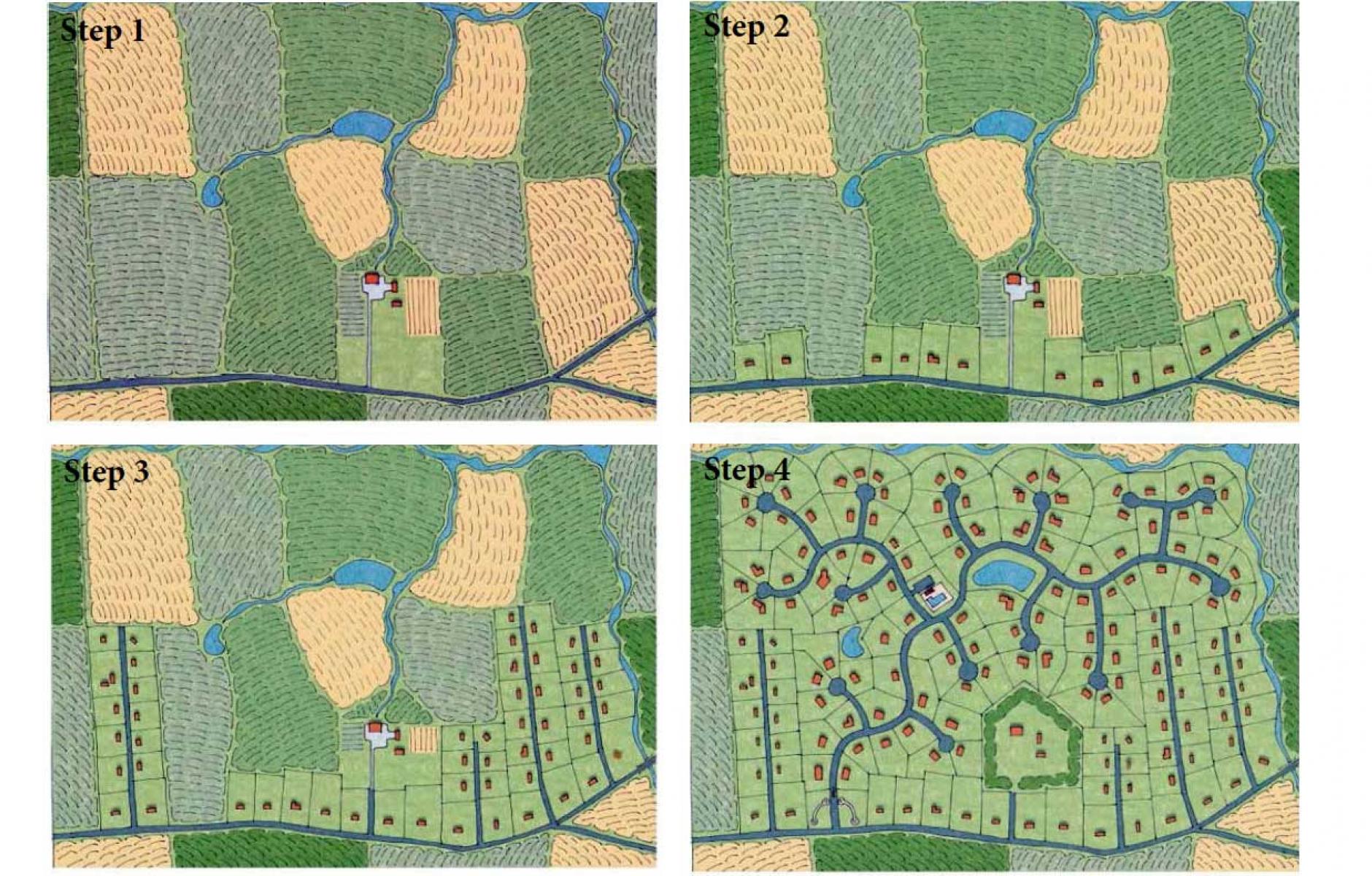 How countryside becomes sprawl in four steps
TOM LOW
&nbsp&nbsp&nbsp&nbspJAN. 27, 2017
So many rural places have been incrementally destroyed by rural sprawl. You see it on the outskirts of metro areas and off of Interstates and other highways from coast to coast. Most communities don't see it happening until it is too late. To help explain this incremental erosion of rural land, I created these diagrams documenting the Four Steps to Rural Sprawl. Take a look and see if you can think of places in your region that experienced this or something similar:
Step 1: Existing farm
Step 2: Farmer sells lots with septic tanks along frontage
Step 3: Farmer sells more lots with septic tanks on long dead-end roads
Step 4: Farmer sells remaining fields for subdivision of septic tanks lots, preserving the old farmhouse and adding a clubhouse and pool. Variations include a golf course and walking trails.
This series of images was originally published on Civic By Design, where Tom Low has created a video of the four images.