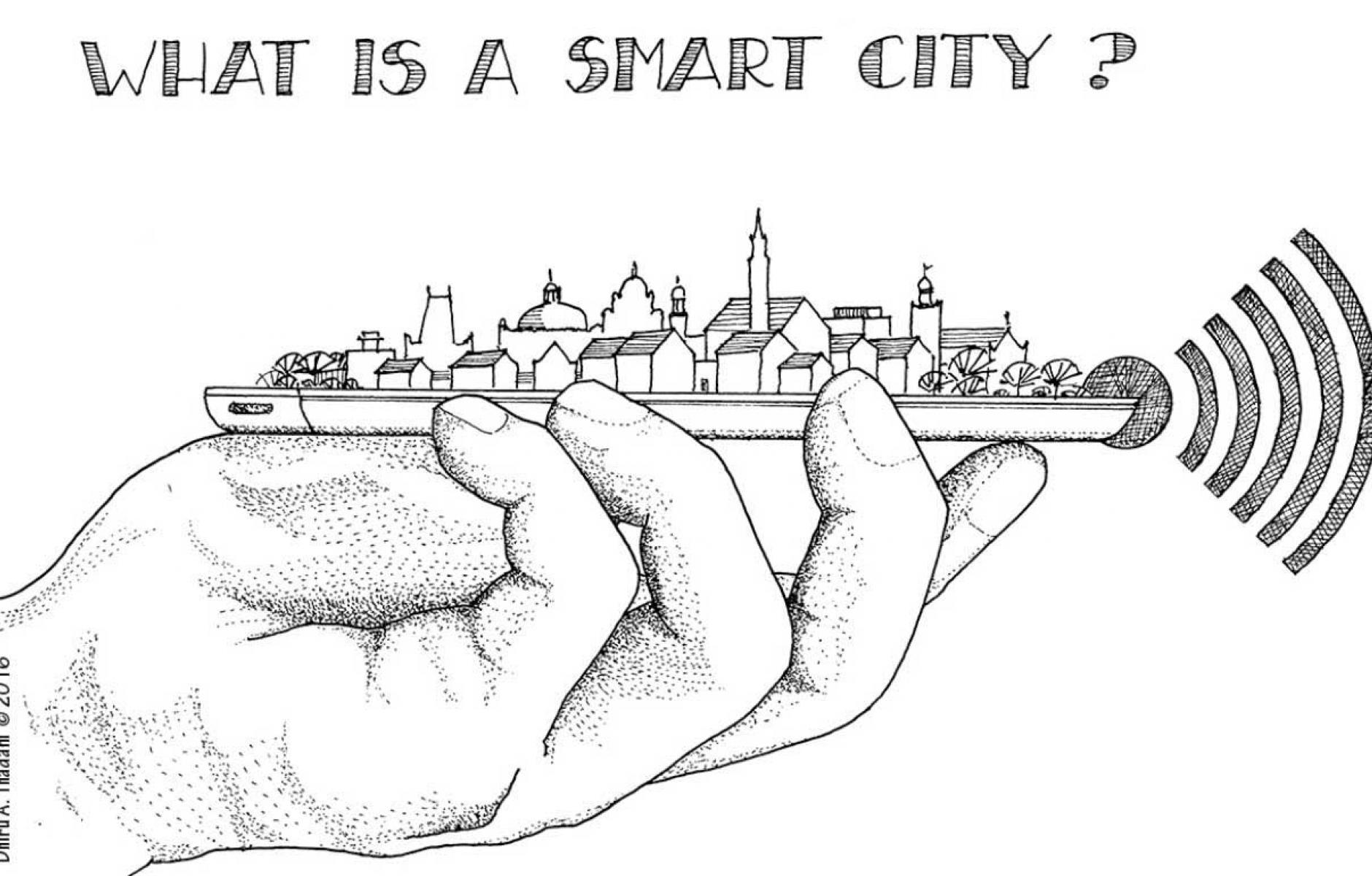 What is a Smart City?
When it comes to achieving a "Smart City," the qualities that make up the very lifeblood of urban living take priority over technocratic solutions.
At a recent conference three words — smart, safe, sustainable — were used to define a "Smart City."  However, the follow-up explanation for the words encouraged high-capital investment in technocratic solutions, yet did not mention quality of life, urban form, community, or placemaking — the very lifeblood of urban living.  Here is an approach to make a smart city by employing wise planning principles that do not rely on intense capital investment.
Smart
Before a single fiber optic cable is laid, a "smart city" should be planned to be compact, connected, and complete.
Compact refers to access for all residents to their daily needs, within walking distance.  This means mixed-use zoning that permits living above retail and a robust mix of living and work places so jobs and residences are in close proximity.
Connected refers to convenient access to transit within 400 meters of each residential building; access to parks, green space and recreation; and connected to cultural and civic institutions.
Complete refers to a diverse multicultural environment where all income and age groups are welcome to participate in daily community activities.
Safe
Before a single closed circuit camera is installed, all public spaces must be fronted by buildings that have windows that look onto the public realm.  The line of sight between private space and public space must be unobstructed.  This is the most efficient way to create a safe and secure environment.  A hundred eyes on the street are better than any number of cameras.
Sustainable
Before investing in expensive high-tech digital sensors and computer monitoring systems, the location of the smart city should be in close proximity to reliable potable water and fresh food sources.  Fresh produce should not travel a long distance to nourish the local population.
Although the electric light bulb and air-conditioning are extraordinary inventions, each building must be designed to take advantage of natural light and cross ventilation, so that the interior is habitable during the day without artificial lighting and is comfortable for the majority of the year without expending energy on cooling and heating systems.
Consumers should demand that all materials and building systems incorporated in the building be evaluated for their potential life cycle cost, before taking a loan to purchase the property.   What will the actual expense be to occupy and maintain the property over the time period of the loan?
If these basic planning recommendations are not adhered to, then no matter how much technology is incorporated into the 'Smart City' it will always be dumb.