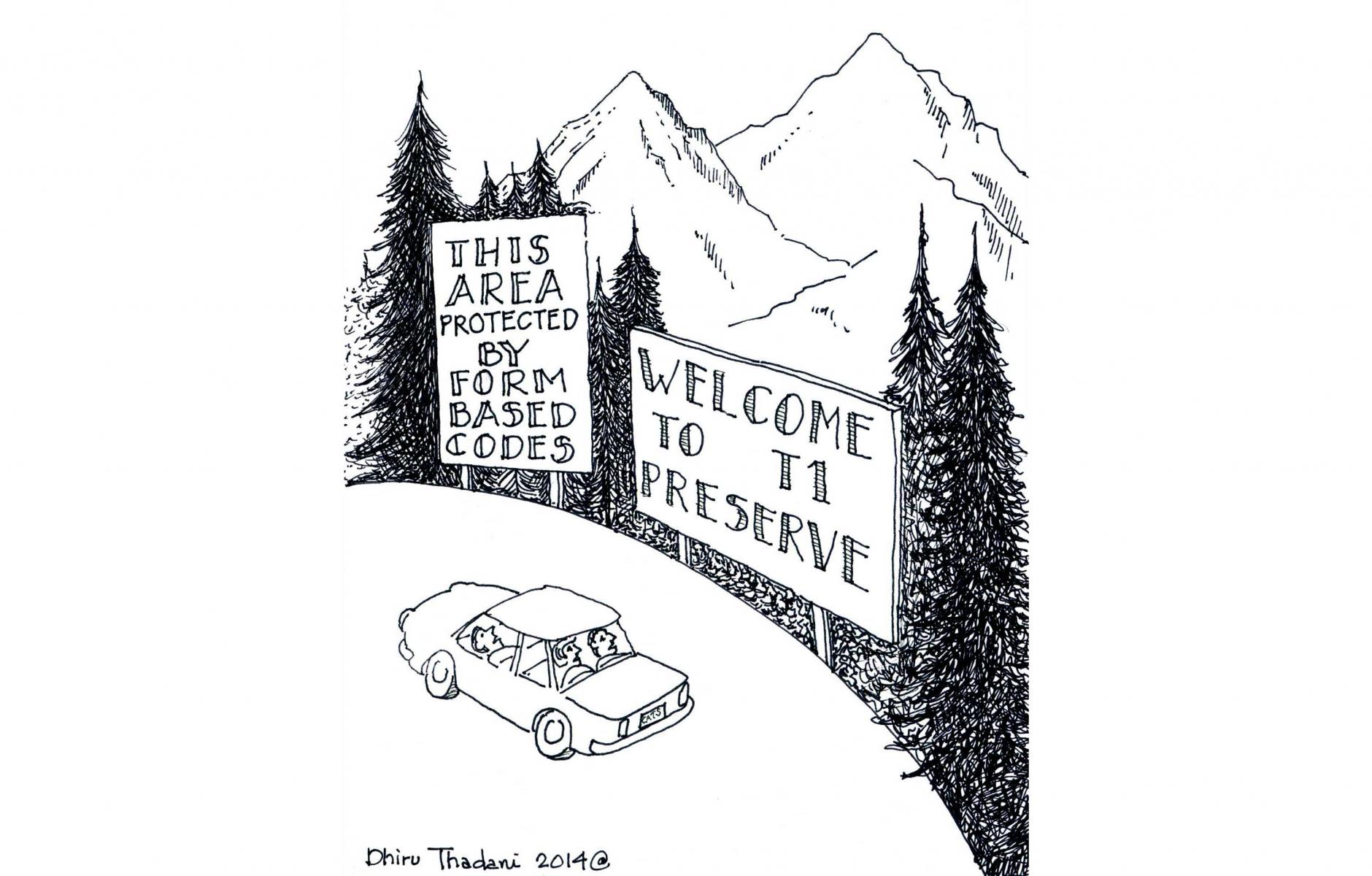 This area protected
Form-based codes are for cities and they provide little benefit for rural and open areas?
Wrong. One of the advantages of form-coding is that it brings uses and activities together—as opposed to separating them—and the result is compact development that saves land and energy. This helps to preserve natural areas and countryside—and that's the point of today's drawing from urbanist Dhiru Thadani.
Form-based codes are usually based on the Rural-to-Urban Transect, which unites human settlements conceptually with the natural world. According to the Transect—which has six zones from T1 natural to T6 urban core—doing a better job at designing and building human settlements protects nature.