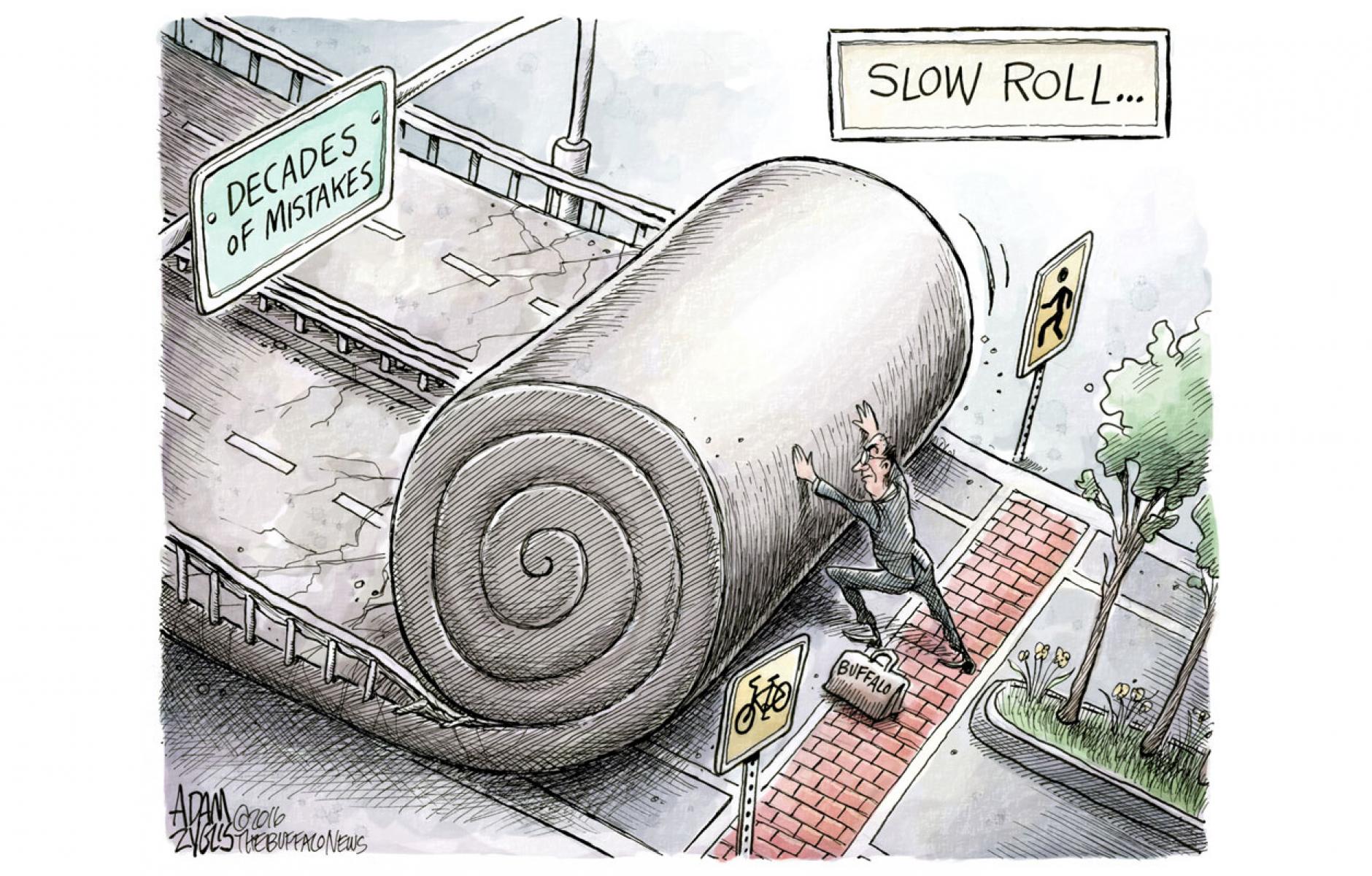 Adam Zyglis. Used with permission.
Slow Roll
Note: New York State announced support for, or progress on, two urban freeway teardowns in Buffalo, New York. Like most US cities, Buffalo suffered greatly from ill-considered 20th Century highways that demolished and divided neighborhoods.
Now, governments are slowly rolling back the damage from these highways, restoring more human-scale infrastructure and complete streets. Adam Zyglis's cartoon illustrates the challenge and the opportunity of that trend—symbolized by a crosswalk, tree-lined median, and bike lanes replacing the cold, hard pavement. It sure takes a lot of work, but it's worth the effort.
CNU's Freeways Without Futures list includes an additional Buffalo highway that would be better off biting the dust.