Clarendon Center, 2013 Charter Award Winner. Source: Courtesy of Torti Gallas and Partners.
Mixed-use density in a suburban center
Building density that supports walkable urban centers is a key strategy of new urbanists—but this goal is challenging in already built-out suburbs. Existing conditions, space constraints, zoning restrictions, and long approval processes often present obstacles.
Despite those barriers, Arlington, Virginia's two-block Clarendon Center combines historic buildings, 244 residences, 181,000 square feet of office space, and a neighborhood grocery store. Extensive community involvement throughout the planning and design process helped build local support, and today the beautiful Art Deco–style development fully leverages its location next to a Washington DC Metro station.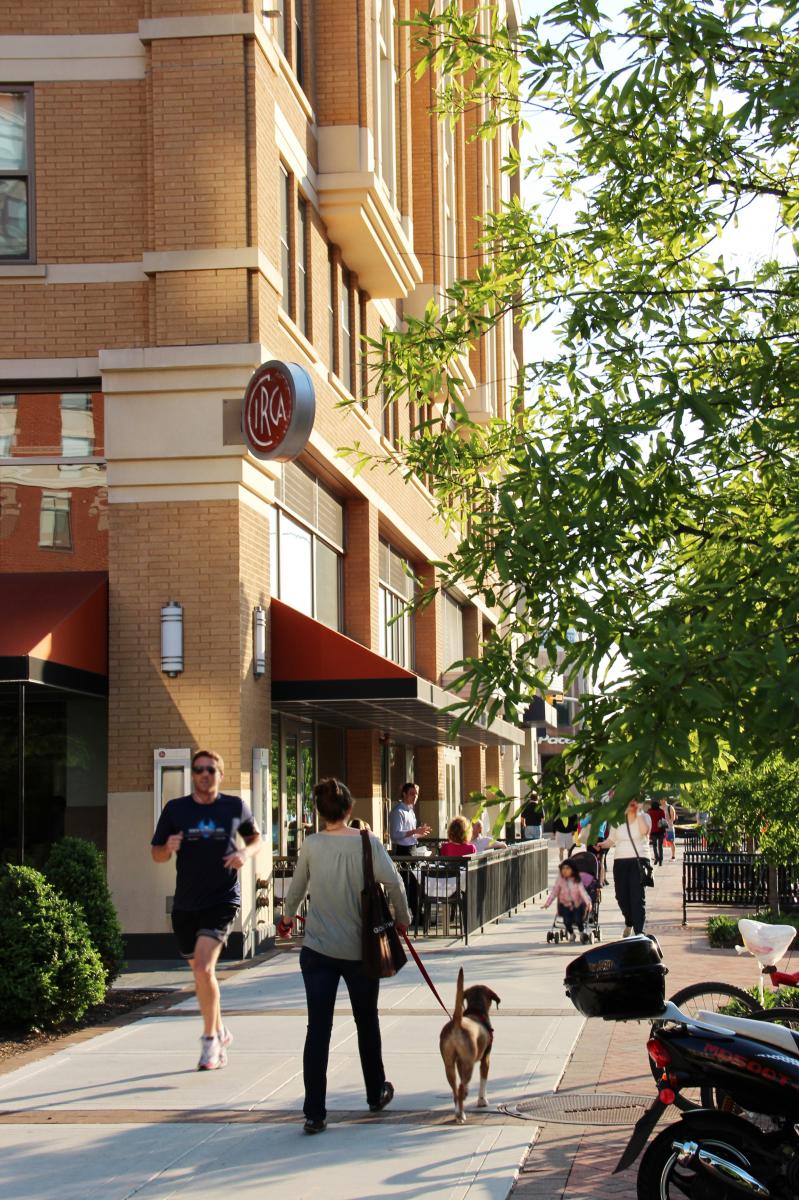 Clarendon Center is a result of long-term strategic planning along northern Virginia's Rosslyn-Balston corridor, which greatly increased density adjacent to five transit stations while preserving single-family residential neighborhoods nearby. Due to pedestrian-friendly design and availability of alternative transportation, millions of square feet of commercial buildings and 30,000 new residents in this corridor had surprisingly little impact on automobile traffic. Wilson Boulevard, Clarendon's main drag, saw a 23 percent decline in cars from 1996 to 2012. 
Residents do not need a car in Clarendon Center. In addition to high quality transit service, Clarendon Center is close to multiple Capital Bikeshare stations, a car-sharing facility, and several key bus lines. The design encourages alternative transportation through streetscapes that emphasize the pedestrian-scale—and parking located underground, out of sight. Bicycle parking is available on the sidewalk and on each level in the underground parking garage. The development enhances the streetscape connecting the Metro station to an adjacent urban retail center.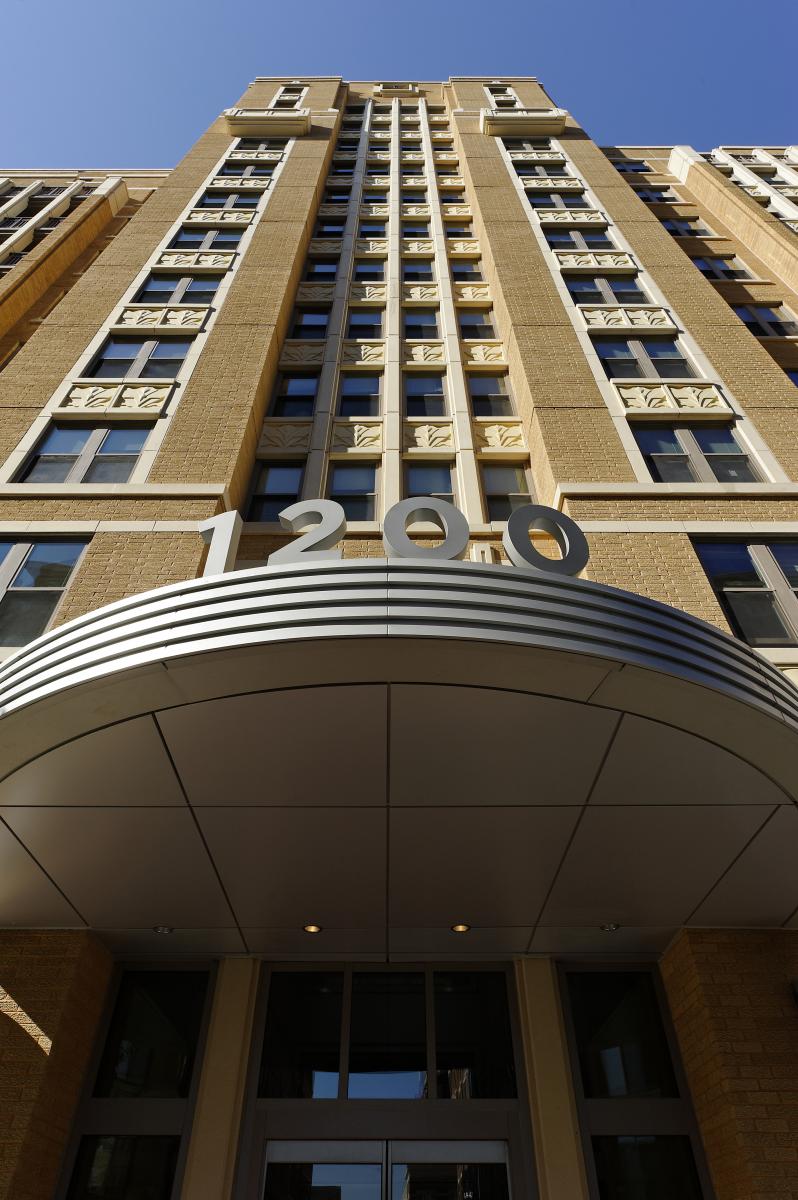 The development preserves significant historic elements, particularly from the neighborhood's initial commercial development in the 1930s. Following a preservation study and plan, one building and two sets of block facades were preserved. The facades were disassembled, stored, cleaned, and eventually reassembled into the new buildings.
Responding to the neighborhood's history, the team developed a design language that draws heavily from this tradition. The style reinforces the pedestrian-scale of the suburban center and helps define intimate public gathering spaces. The site's dominant building steps back from the area's main intersection to frame a crescent-shaped plaza with an outdoor restaurant and public art, which is clearly visible from the public streets converging on the site. The public spaces will add to the area's quality of life for generations to come.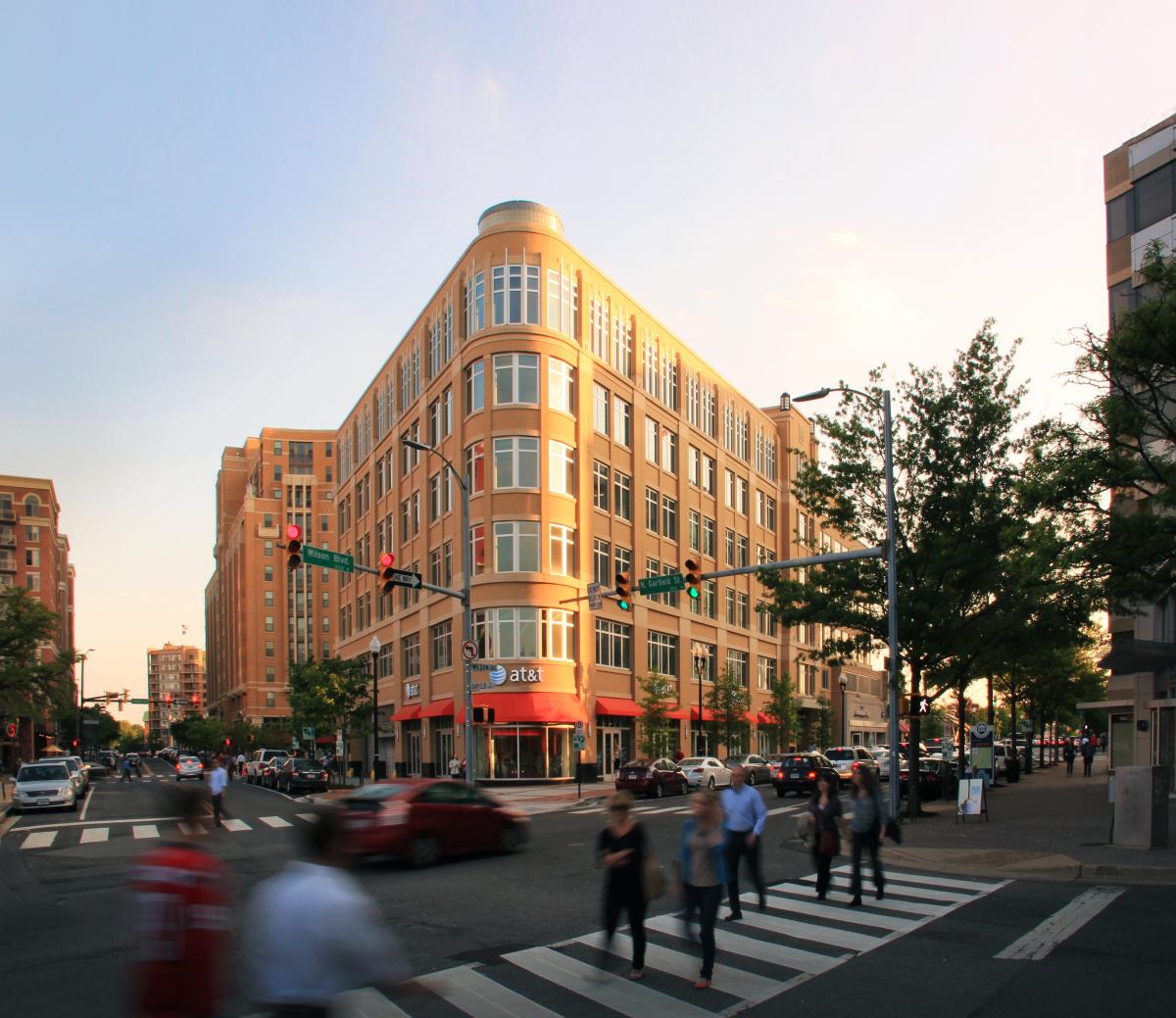 Through extensive community involvement, sensitive design, and attention to detail, the designers and developers crafted a center of dense urban activity at a key transit node in a growing suburb.