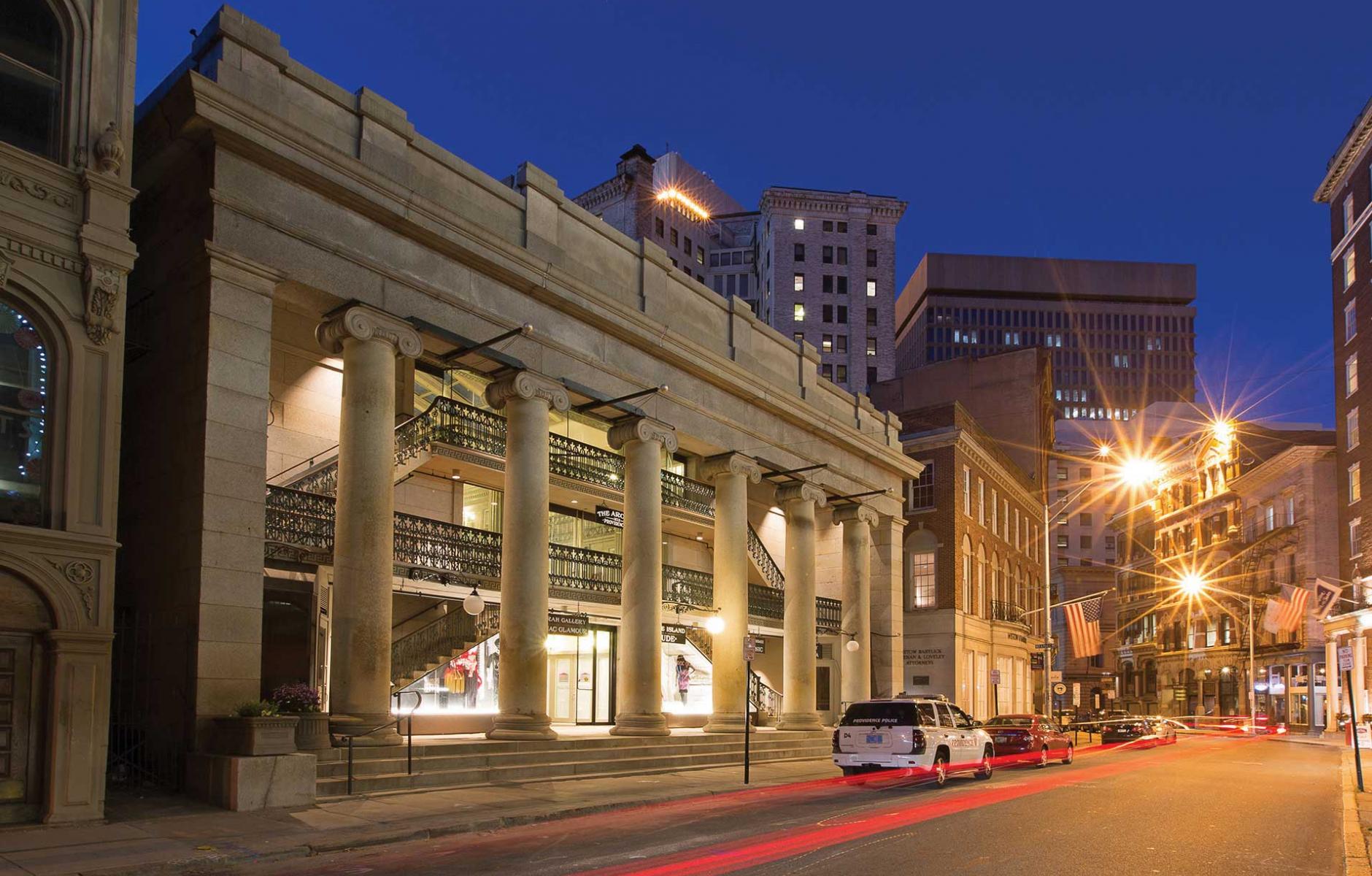 Cover photo: The classical facade of the arcade. Source: Northeast Collaborative Architects
Historic arcade houses young professionals
One of the nation's most beautiful historic shopping arcades was restored into affordable micro-lofts and small shops in Providence.
Two assets of cities are historic buildings and the attraction to a talented workforce. A downside is the shortage of affordable housing, especially downtown. That issue is addressed by the restoration of one of the most beautiful historic shopping arcades as 48 affordable micro-lofts, rents originally starting at $550 per month, and 17 small retail spaces in Providence, Rhode Island. The Micro Lofts at the Arcade Providence, completed in 2012, helps keep young professionals and artists downtown and has helped to revitalize the city.
"Providence has shown that bold vision and creative planning can be an economic boon to a city. From creating more downtown housing to providing retail space for local entrepreneurs, to rehabilitating a beautiful and historic building … the project is a great example of economic development that just works," says Mayor Jorge Elorza.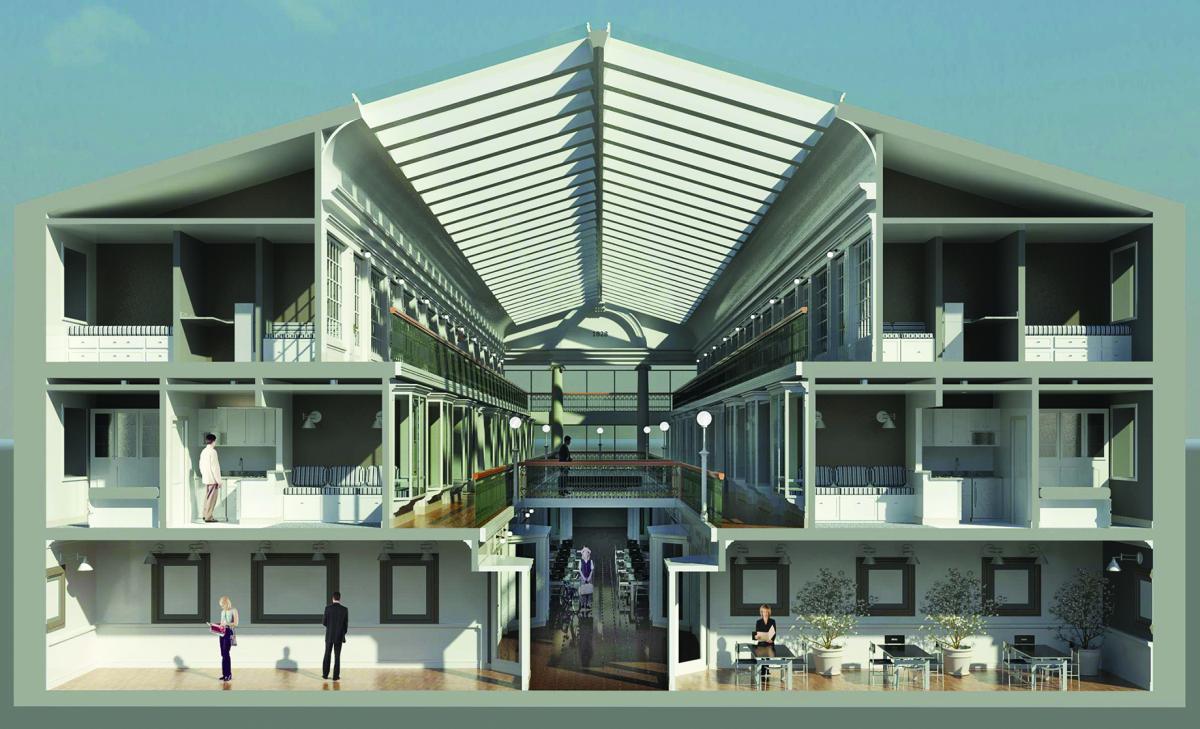 The 1828 Greek revival building is a national historic landmark and was named one of the nation's finest commercial buildings. The arcade connects two primary streets with a sky-lit arcade. After closing in 2008, the building was endangered until the developer proposed a $7 million reuse project with micro-units, which many cities are promoting as a solution to over-demand for urban housing.
Even prior to opening, the developer had 300 applicants for the building, which offers numerous amenities to young professionals. The location means easy access to world-class institutions Brown University and the Rhode Island School of Design—plus thousands of jobs.
Residents are offered parking in a nearby garage, but many don't drive because of the walkability, car-share, and transit options, and bicycle storage facilities on site. Shared balcony walkways leading to the apartments promote socializing. Gathering spaces add to the sense of community, including a secured lounge, laundry room, and exterior balconies on the building's façade.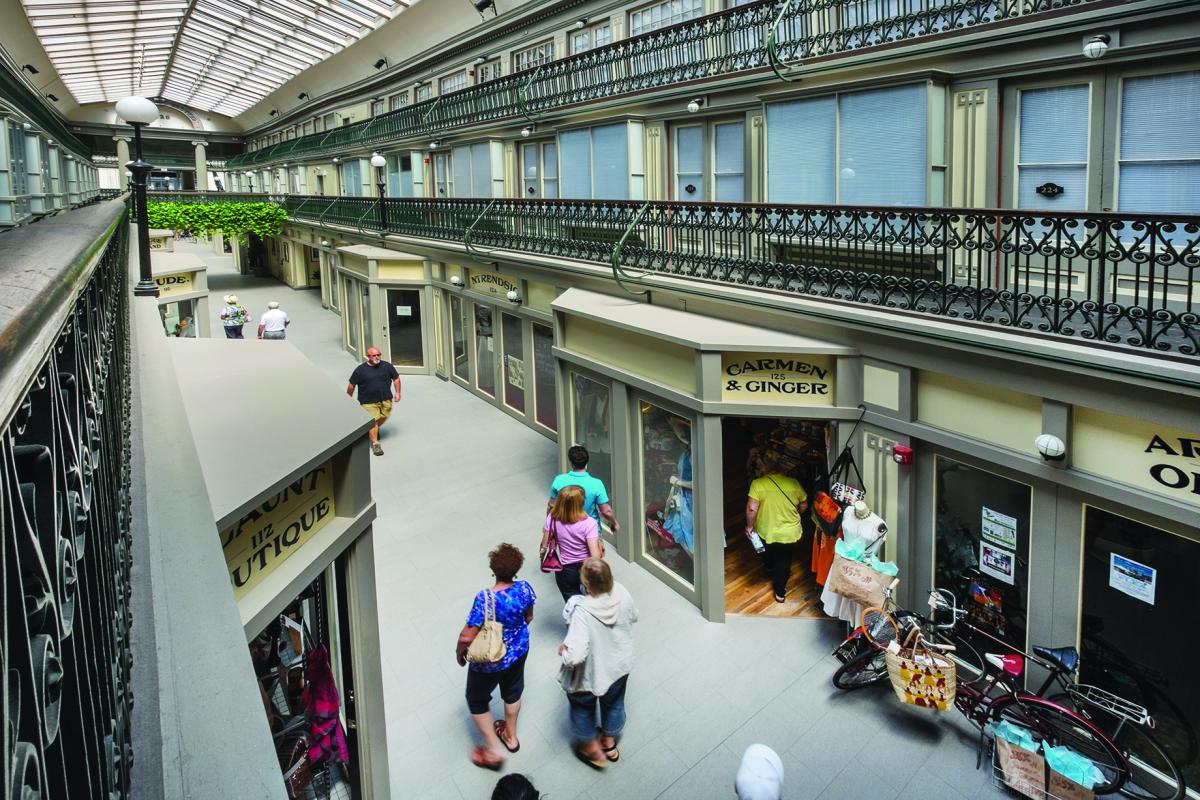 The 400 square foot retail spaces promote start-up businesses. "Many tenants are artisans, and the project functions as an incubator for young professionals," note Northeast Collaborative Architects, the designers.
Now, the city of Providence is finding that preservation done well is contagious. "The adaptive reuse of the project has been a driver for economic recovery in Providence's Financial District," according to the architects.