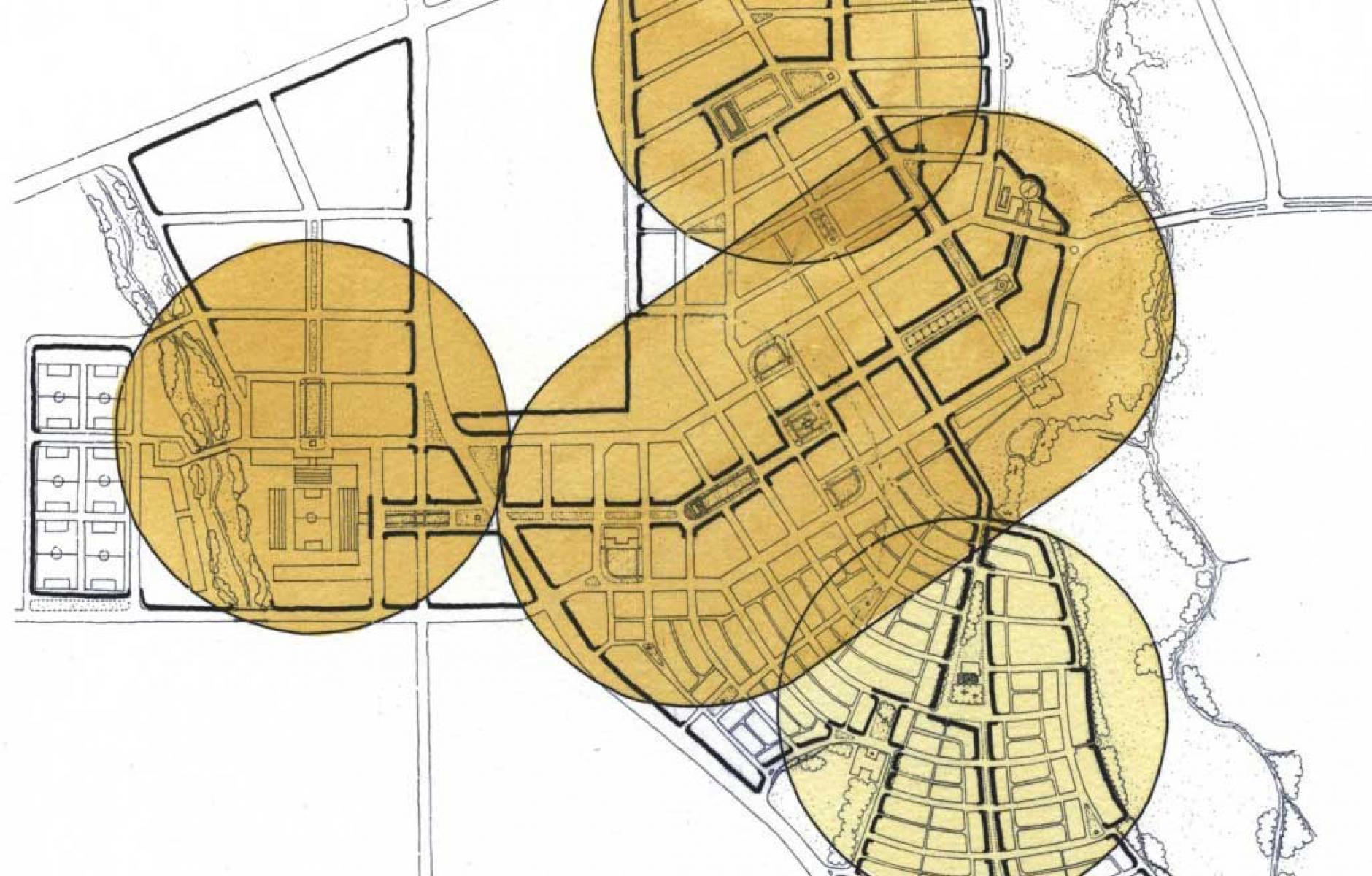 A new urban plan organized in five-minute walk circles. Plan by DPZ.
Video: 27 Charter of the New Urbanism principles
CNU is celebrating its 30th anniversary in 2023—a generation after the organization founders met in Alexandria, Virginia, and began to outline a new philosophy of city building. 
Writing the Charter of the New Urbanism required three years and three congresses, where the three scales of the New Urbanism were discussed (Region: Metropolis, City, and Town; Neighborhood, District, and Corridor; and Block, Street, and Building). The Charter of the New Urbanism was signed 27 years ago in Charleston and has coincidentally 27 principles (I am proud to say that I am a signer).  
The following three videos highlight the 27 principles and will play consecutively if you click this link. They total just over six minutes, a very fast overview. The three videos are also imbedded below.
Thank you to CNU Communications Director Lauren Mayer for putting them together.