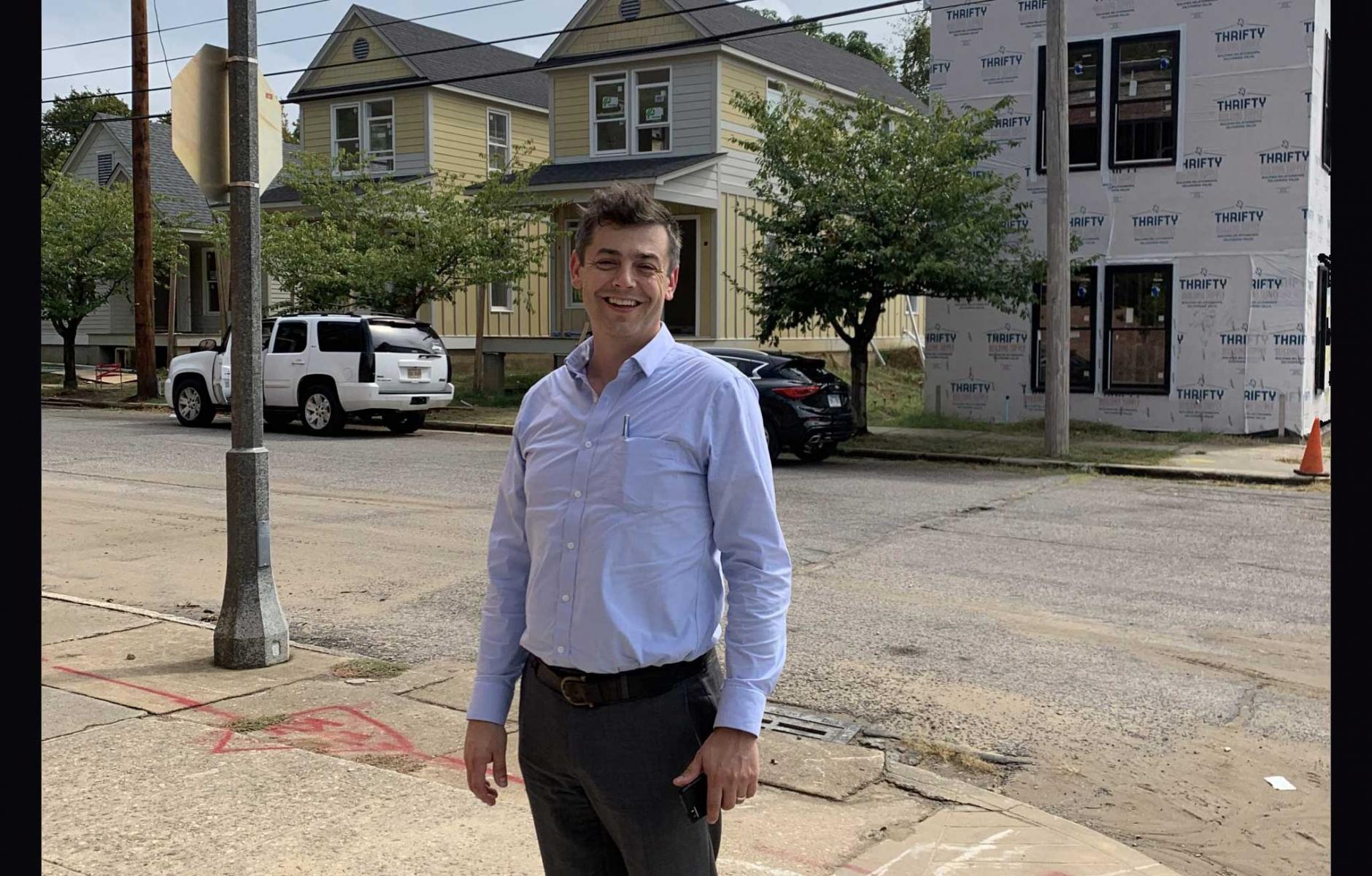 Courtesy of the Tommy Pacello Placemaking Fellowship.
Pacello Placemaking Fellowship established
Submit ideas by July 31 for cash grants for innovative, catalytic urban projects on any scale.
A fellowship has been created in the name of the late Tommy Pacello, a widely admired new urbanist planner and attorney who led the Memphis Medical District Collaborative until he died in the fall of 2020 of cancer. The fellowship will extend grants—likely ranging from $5,000 or $10,000—to individuals, nonprofits, public agencies, and entrepreneurs with innovative, catalytic urban projects that contribute to communities on any scale—from a building or block to a region, Kerry Hayes, the project leader, told Public Square. Ideas will be judged on both quality of idea and need. According to the full description:
"The Tommy Pacello Placemaking Fellowship will be a cash prize awarded annually to an individual or team that is making cool stuff—specifically, design projects, public realm improvements, or other activities that celebrate Tommy's approach to catalytic placemaking and city building. This award will be made annually by a committee of Tommy's friends and colleagues."
Pacello's many admirers created the fellowship as a way to honor his legacy of gathering the best new ideas from cities around the US and applying them to Memphis, and sharing the lessons learned from these projects widely. 
The nationwide fellowship will be accepting proposals up to July 31, 2023, for the first annual grants, which are expected to be awarded in the fall of this year. Applicants can submit their ideas here.