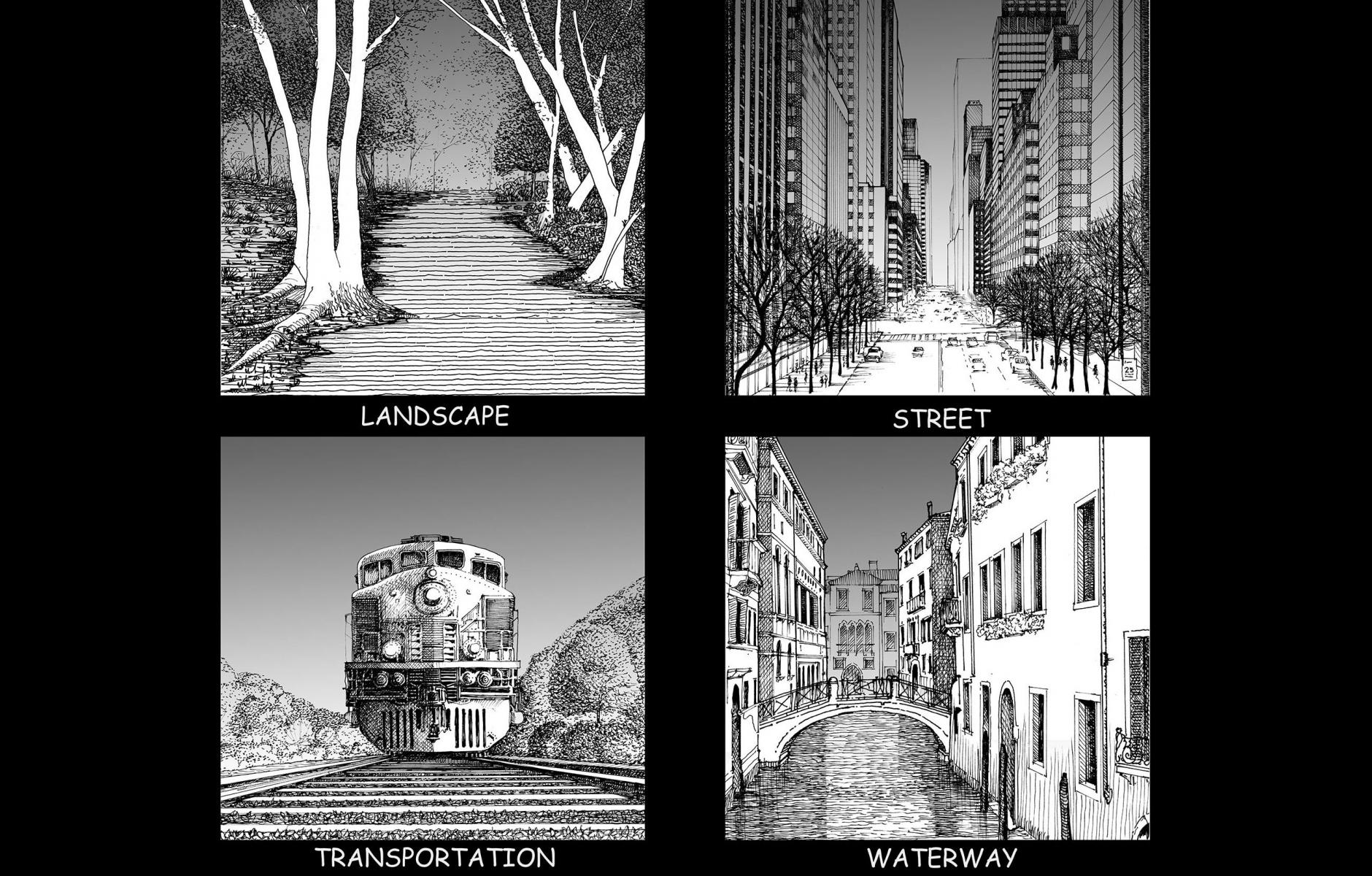 Drawing by Dhiru Thadani
Four types of corridors
Many kinds of urban corridors have great potential to transform cities, if the design is good.
Corridors are underrecognized, but hugely influential, elements of the urban fabric. Corridors are the theme of CNU 31 in Charlotte, beginning May 31. Since the middle of the 20th Century, city has been built around thoroughfare corridors radiating out from the city center—and now is being transformed along light rail corridors.
The image above from architect and urban designer Dhiru Thadani illustrates four kinds of corridors that shape cities. They look so different, and yet they have a similar power to connect (or divide) city neighborhoods and districts. At upper left is a landscape corridor, often expressed as a multiuse trail. Such trails offer biking and walking opportunities that connect different parts of a city—and also promote active transportation and health. At times, trails can be powerful organizing elements for a city—such as The Beltline in Atlanta, Georgia. The Beltline is planned to eventually include a transit line—corridor types can transform—but that change may take decades to materialize. For now, The Beltline is a trail with landscaping. 
Transportation corridors include light and heavy rail, streetcars, and bus rapid transit. They form critical armatures for growth in 21th Century American cities, such as Charlotte. In the last decade and a half, Charlotte has built a light rail and streetcar system that radiates out from downtown, with many expansions in the works. Thadani illustrates a heavy rail corridor at bottom left of his group of four. Washington DC's expanding Metro heavy rail is creating enormous opportunities for suburban retrofit. Examples include White Flint on the Red Line in Montgomery County, and the Blue Line corridor in Prince George's County.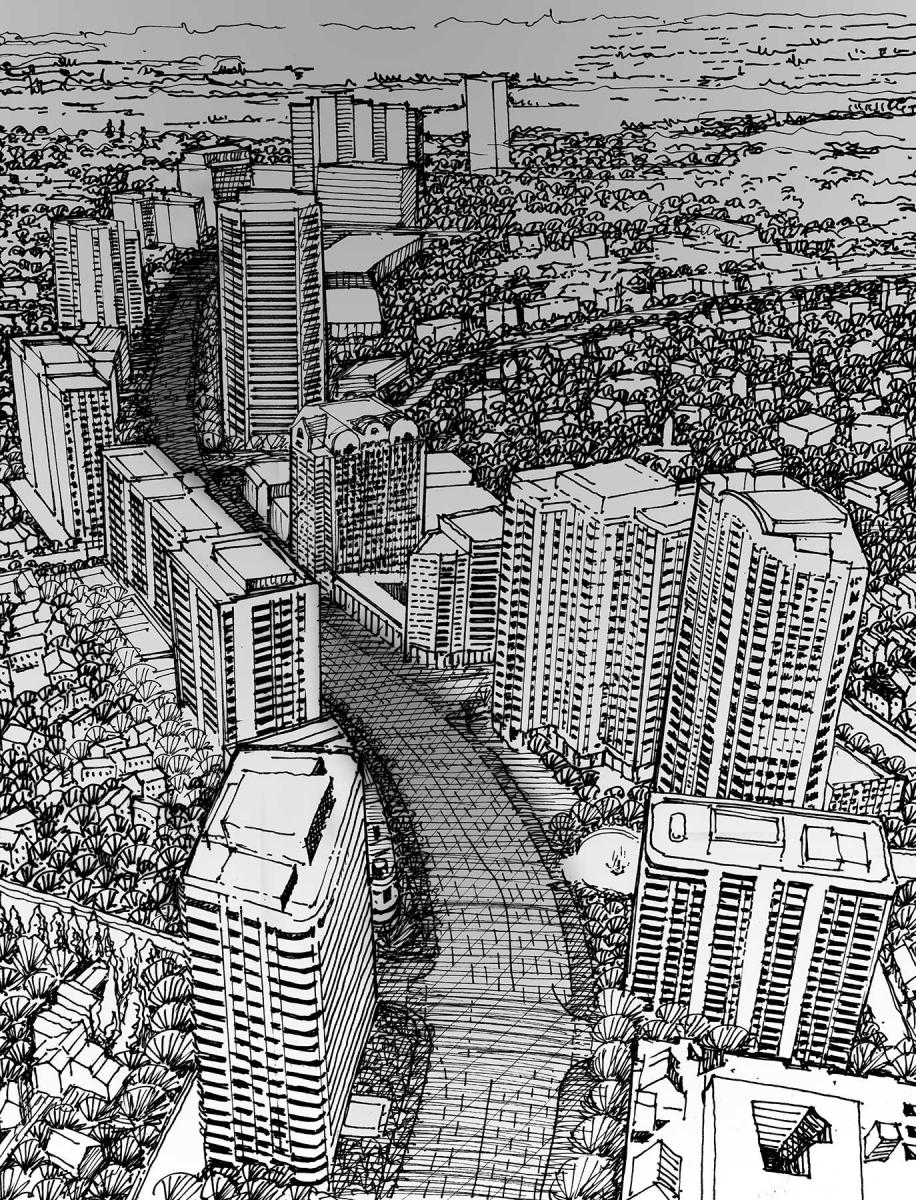 Much of the discussion around thoroughfare corridors revolves around transforming automobile-centric design—such as limited-access highways and suburban-style arterials. Thadani illustrates a high-density urban street (both at the upper right of the top drawings, and immediately above this text). For walkability, the critical issue is design. Many of Charlotte's major streets have been extensively widened to allow for high-speed traffic, making walking difficult. Two of CNU's "Legacy Projects," in advance of the Congress, involve the redesign of automobile corridors and nodes along those thoroughfares. The Charrettes will be taking place the final week of March. 
In the fourth image at top, Thadani illustrates how a small stream or canal can be designed as an extraordinary corridor. Waterway corridors offer amazing urban potential—although they are not always thought of as corridors. Even the edge of a major body of water, like an ocean, lake, or river, may be conceived as a corridor for urbanism.