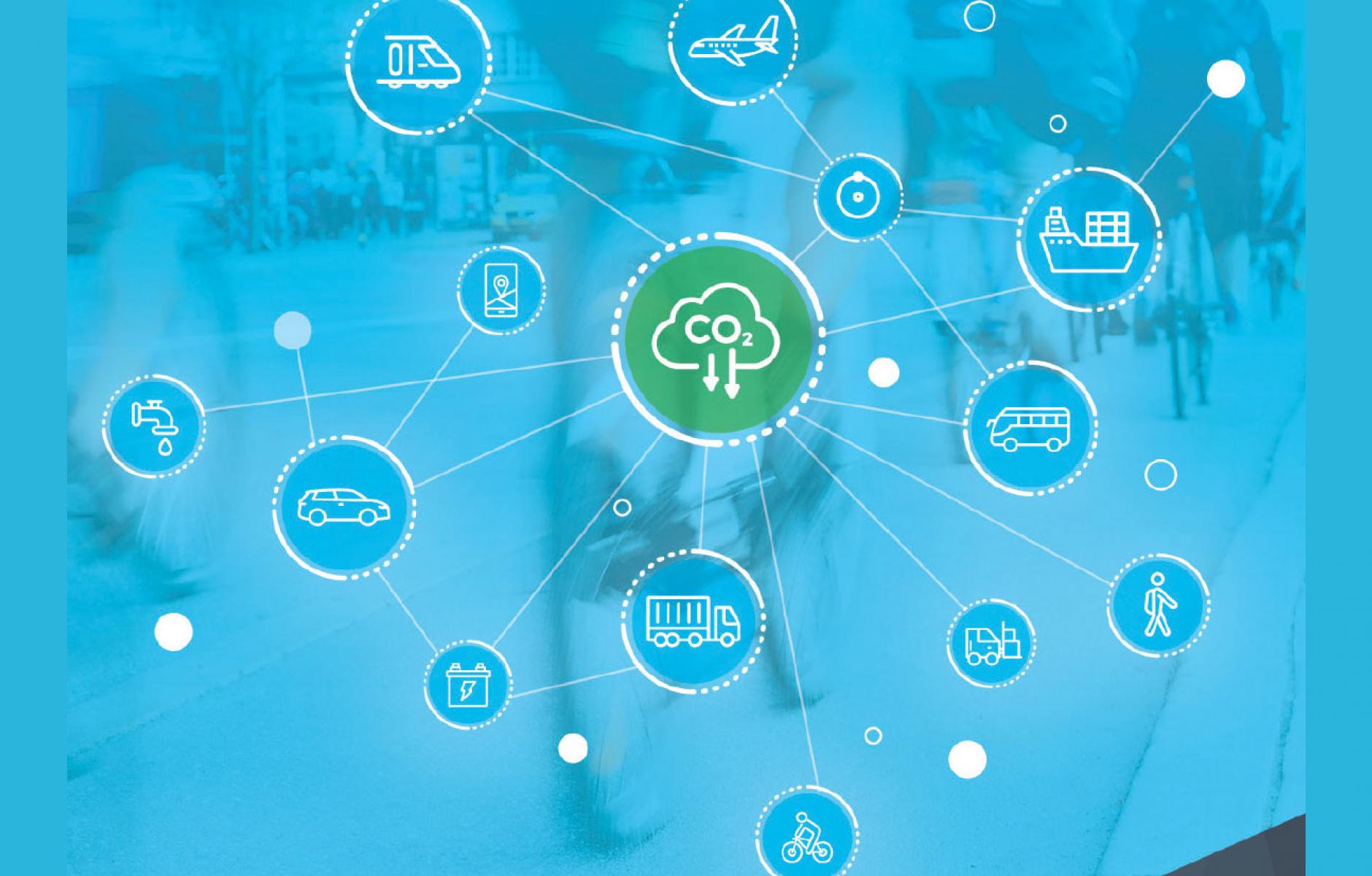 Cover image of Blueprint for Transportation Cecarbonization
Feds release plan for compact communities to counter climate change
The US National Blueprint for Transportation Decarbonization lays out goals for practitioners of New Urbanism and smart growth "to increase convenience and reduce emissions by making it possible for people to take fewer or shorter trips."
Read the official CNU media release here.
The US government on Tuesday released a groundbreaking Blueprint for Transportation Decarbonization that fully recognizes the critical role of compact, complete communities in reducing carbon emissions and addressing the nation's climate issues. No federal plan has made that connection, to this extent, before—opening the door for a national strategy that effectively involves states and cities, dealing with how communities are physically planned, to move the needle on climate change. 
The Blueprint has far-reaching implications for street design, zoning, transit-oriented development, and the planning of compact, connected communities.
The joint plan by US DOT, HUD, DOE, and EPA, calls for cutting all greenhouse emissions from the transportation sector, the largest greenhouse gas sector nationwide, by 2050. Vehicle emissions are the result of three interrelated factors, according to the report: Transportation system design and land use; Vehicle and engine efficiency; And the use of fuels that produce high levels of carbon emissions. The Blueprint addresses all three factors, and the first, transportation system design and land use, is strongly connected to community design. The administration identified short-term (2020s), mid-term (2030s), and long-term (2040s) steps to eliminate carbon emissions from this sector, and the first step item on the list in each decade relates to New Urbanism and smart growth. For example, here is what the Blueprint says for before 2030: 
"Partner with local communities to develop and demonstrate effective, equitable, and scalable local or regional land-use and planning solutions to increase convenience and reduce emissions by making it possible for people to take fewer or shorter trips. Provide best practices, data, tools, and technical assistance on system-level design solutions to increase convenience and reduce emissions." 
The Blueprint calls for street design to reduce carbon emissions. One of the immediate next steps identified in the report is to "Support land-use, street design, and development policies that make walking, biking, and rolling easier, safer, and more convenient." The key to meeting that goal is context-sensitive design, and CNU is coauthor or contributor to two of the most important federally funded thoroughfare design manuals to guide states and communities toward more sustainable, multimodal streets: Designing Walkable Urban Thoroughfares (with ITE and FHWA), and Implementing Context Sensitive Design on Multimodal Corridors: A Practitioner's Handbook. By ITE, with CNU (writing the case studies), funded by FHWA.
The Blueprint calls for zoning reform. "States and localities can craft local regulations and zoning policies to encourage more housing supply in walkable, transit-oriented areas," it states. CNU's Project for Code Reform provides tools to address that need. Furthermore, CNU practitioners developed the idea of Form-Based Codes to enable mixed-use, transit-oriented planning and development. The organization's members have the know-how to help communities reform zoning.
The Blueprint calls for equitable transit-oriented development. "Work with public and private sector partners to identify and advance solutions for a more equitable and healthier transportation system including support for transit-oriented development," the Blueprint states. CNU and its members were pioneers in transit-oriented development. CNU, in other words, is an important source of practitioners who can design and implement equitable TOD.
Although the report does not say so directly, it's goals and language tend to support policies that will enable suburban retrofit and more interconnected street networks. The nation needs to "Increase convenience by supporting community design and land-use planning at the local and regional levels that ensure that job centers, shopping, schools, entertainment, and essential services are strategically located near where people live to reduce commute burdens, improve walkability and bikeability, and improve quality of life," the Blueprint states. In order to meet that goal, America's spread-out, disconnected, single-use suburbs (and cities), need to be redesigned to allow for more connections, access, and diversity.
All of that is not to say that CNU has all the answers—CNU doesn't, not by a long shot. But we have tools to help address this issue in important ways. As CNU President Mallory Baches notes in the official CNU statement: 
"As this groundbreaking roadmap recognizes, the design of our cities, towns, neighborhoods, and rural communities plays a crucial factor in our collective and individual transportation alternatives, and therefore our nation's ability to meet its goals for reducing greenhouse gas emissions," said Baches. "CNU is eager to join the Blueprint call to action, leveraging the expertise of our movement in partnership with our allies across industry sectors and scales of impact, in working toward the climate and equity imperative of fully decarbonizing transportation across the transect of urbanization."