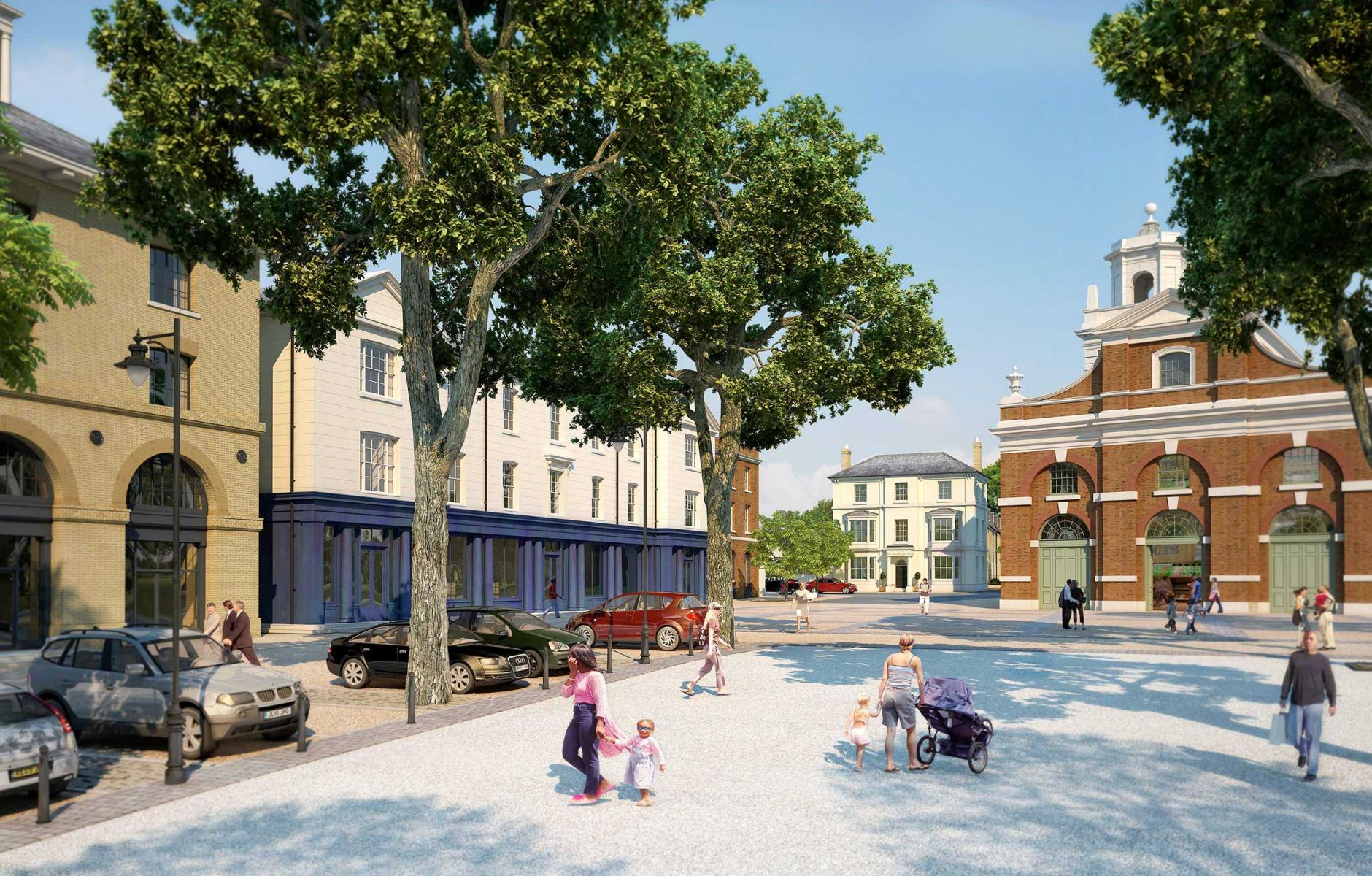 A square in Poundbury. Source: Ben Pentreath
The new urbanist developer King
Charles III, who ascended to the throne of the United Kingdom late last week, may be the only world leader who has personally built a successful mixed-use, walkable town.
"It is impossible to find another housing estate built in the past quarter century that is as richly textured, as intricate, as convincing as a whole, and which is getting better not worse with age" wrote architect Ben Pentreath in The Financial Times, of Poundbury in Dorchester, England.
The secret to Poundbury's success is that it is not a mere housing estate. As of 2013, it had 140 businesses including shops, offices, and even industry, along with 2,500 residents, 35 percent of whom live in "social housing" that is mixed in and indistinguishable from the market-rate homes.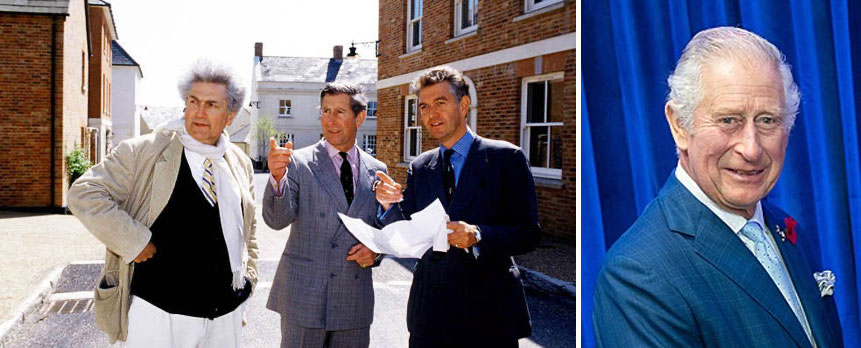 The developer is none other than Charles III, the new king of the United Kingdom. The 70-year reign of his mother, Queen Elizabeth II, enabled Charles, as Prince of Wales, to pursue an interest in architecture and urbanism, and to become a renaissance man of sustainability.
Since its launch in 1993, Poundbury has set the standard as a high-quality, successful new town designed according to New Urbanism. The town was master-planned by Leon Krier, the Luxembourgian architect who has been a legendary influence among urbanists over the last four to five decades.
Under Krier's vision, the town has tight, irregular streets and well-scaled public spaces defined by architecture. For Britain, this was unprecedented. Worldwide, Poundbury is one of the finest examples of its type. It also connects directly to, and serves as an extension of, the historic town.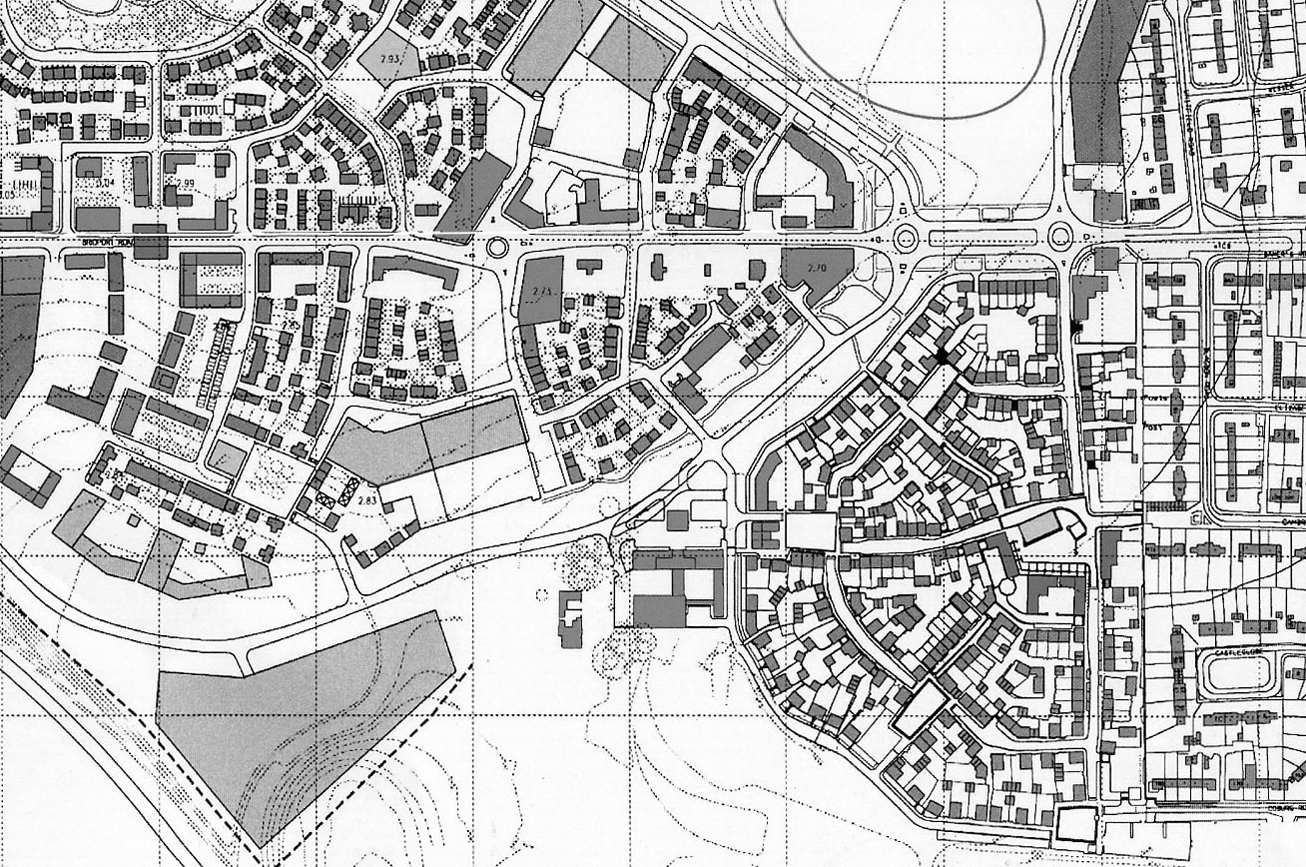 Poundbury matters because it is a more sustainable, economically strong, and socially healthy model than typical suburban development. Charles had the vision to pursue it, and trust Krier's radically different design.
Squares and streets are designed to have a more timeless, traditional proportion, Charles explains in his book Harmony, which I read and reviewed in 2010. He describes "moments when a road suddenly turns into a square, sometimes wide, sometimes narrow. A rule closely observed is to make sure that there is always some sort of structural event at regular intervals. It could be a fountain, a tree or a bench, but the combination of this varying shape to the roadways and surprise events results in drivers naturally going slowly."
There is depth to the environmental thinking in Poundbury, because Charles is a proponent of sustainable energy and agriculture practices. In 2012, an anaerobic digester was built that converts food waste to biogas that connects to the national grid, the first such commercial operation in the UK. "Following a major upgrade in 2020, it now produces enough renewable gas for 7,500 houses mid-winter and 100,000 houses mid-summer," according to the Poundbury website.
I have visited Poundbury and can report that it lives up to expectations from an urbanism point of view. As prince, Charles likely had more freedom to pursue his personal interests in urbanism and sustainability than he will as king. I hope that his long career as a new urban developer will shine a light on more sustainable building practices, in the UK and around the world.