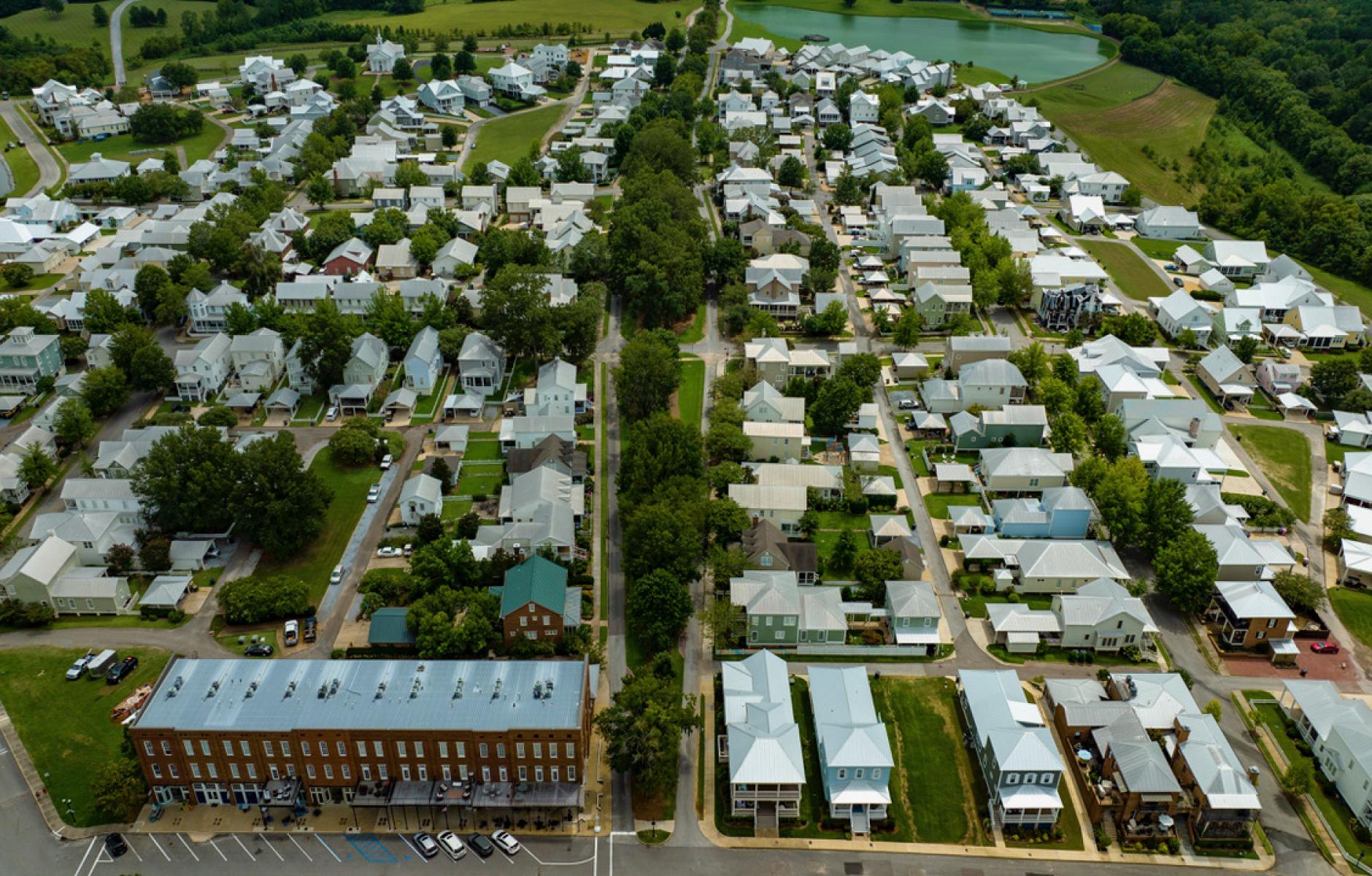 The Waters, Lucas Point hamlet. Drone photo by Steve Mouzon.
New Urbanism from the air in Montgomery
Traditional neighborhood developments at the Alabama state capital took sharply different turns after the Great Recession.
It's been more than a decade since I visited Montgomery, Alabama, a mid-sized state capital that also has a fair amount of New Urbanism. That includes infill development around downtown based on a new urban plan and code, and also substantial traditional neighborhood developments (TNDs)—The Waters in Pike Road (a suburban municipality) and Hampstead, in the city.
Recent drone shots of the TNDs by architect Steve Mouzon inspired me to find out how these projects are doing. The Waters and Hampstead have been going in two different directions since I visited in 2011. 
At the time, The Waters was the farthest along and it showed great promise. New urbanists who worked there in the 2000s, including Mouzon and Nathan Norris, helped to ensure a strong foundation of urbanism and architecture in the first 'hamlet' (technically, it's more of a village), called Lucas Point. Lucas Point was mostly completed when the Great Recession put a halt to real estate development nationwide. It is still a fine example of TND.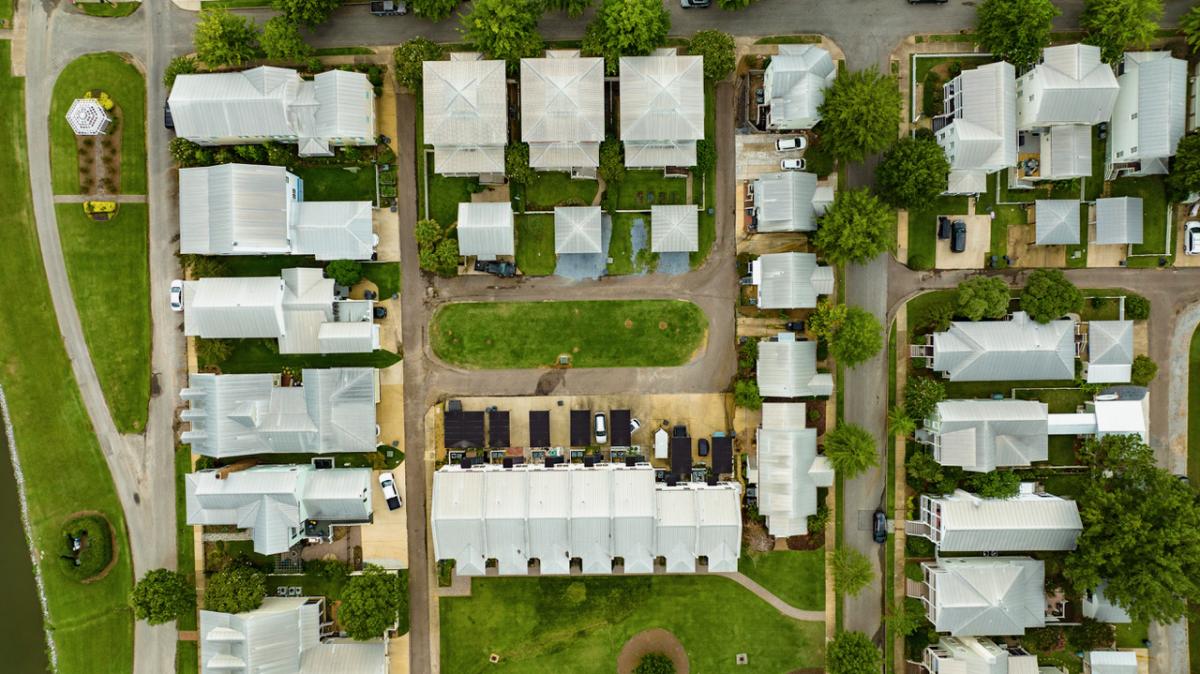 Unfortunately, the success of the first village encouraged the developers to build out the infrastructure of the second 'hamlet' all at once. When the recession hit and lots would not sell, they were forced to give the project up to a out-of-town developer who had less commitment to the principles or design.
The second hamlet, Welch Cove, retains some new urban planning, but lost many of the details that make a place special, according to Mouzon. Important public spaces were chopped up into lots. Many of the design details are over the top, and the architecture is not right, Mouzon says. Nevertheless, some of the builders who were trained in the first village have carried over "the living traditions" of architectural details into Welch Cove, so there are points of better design, he says.
Hampstead, on the other hand, had barely started when the recession hit, and appeared to be struggling with slow sales in 2011. Houses and commercial buildings were sparse, and the urbanism had not yet come together. But the developers retained control of Hampstead, and eventually the project gained momentum in the 2010s. It has been getting better ever since, Mouzon reports, and is now a model for TND in a smaller metro area.
"The implementation of quality urbanism and design at a tertiary market-rate level (non-resort, no major city nearby—just completely average America) proves the New Urbanism can work, thrive, and influence others to follow suit," says Anna Lowder, co-founder and director.
"It's delightful to see it now, everything is maturing. What impressed the most is the whole idea of English arts and crafts style throughout," says Mouzon. 
Andres Duany, whose firm DPZ CoDESIGN designed the plan, says the English architectural influence is strong in central Alabama. Lowder and her husband, co-founder Harvi Sahota, had studied in England and had an eye for English arts and crafts. This style choice, suggested by DPZ, has worked well from a practical standpoint. "It's not excessively fussy—it has the agility to accommodate modern floor plans," Duany says. "And it's the only traditional style that allows you to gang up windows and use corner windows," allowing for interiors with a lot of natural light. 
The size of the project, more than 400 acres, allows for a "generosity" in the use of land, he says. "It's quite a large project by the standards of New Urbanism, and there has been plenty of land to make, for example, a farm; and a school; there have been several applications for churches." There are ponds and community facilities like a pool and soccer fields (even in an English arts and crafts community you don't call that sport "football" in Alabama), and a wealth of public spaces.
The drone shots and other photos reveal urbanism coming together with nicely designed public spaces at Hampstead. A notable feature is the farm, which is an amenity at a growing number of developments—new urbanist and not.