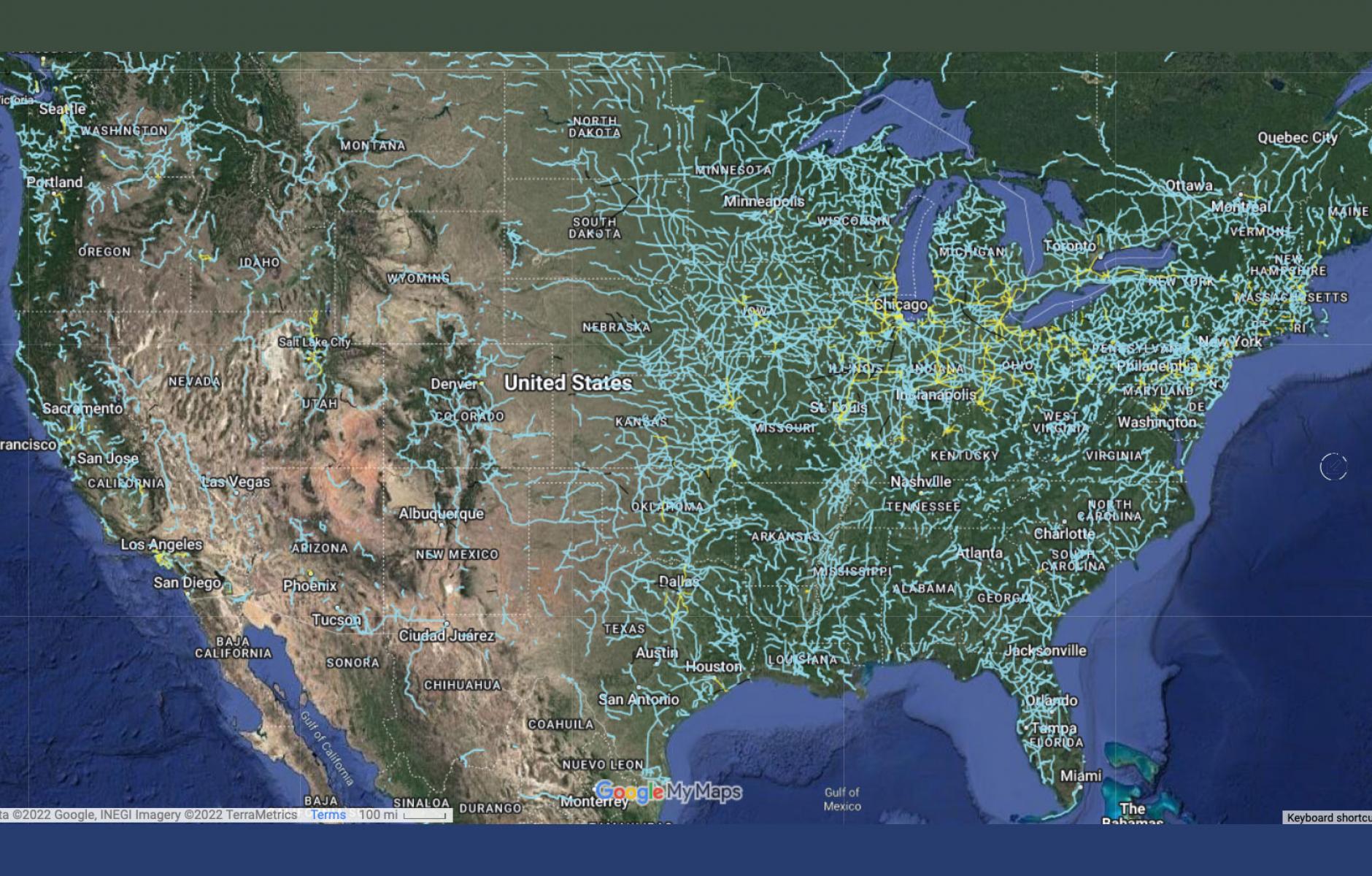 Source: Forgotten Railways, Roads, & Places
Abandoned railways and urbanism
Lately I've been thinking about major opportunities for urbanism—places where compact, mixed-use development makes the most sense in cities and towns nationwide. Transit-oriented development—building walkable, urban projects near transit stations—is just one widely recognized example. Likewise, a lot of ink has been spilled on the topic of suburban retrofit—the opportunities for redeveloping dying malls and commercial strips.
Less attention has been paid to other opportunities, such as urban development along abandoned railways. As indicated in the map above, the scale of this network is astonishing. There must be tens of thousands of miles of abandoned railways shown on the crowdsourced map by transit enthusiast Andrew Grigg. 
Some of the biggest urban development success stories over the last two decades have involved abandoned railways. The 22-mile Beltline in Atlanta, a rail-to-trail conversion, reportedly has generated more than $8 billion in economic development around the city as of 2020. The 1.4-mile High Line in Manhattan attracted $2.2 billion in economic development as of 2014. 
These are big money projects that may turn some people off, based on such large numbers. Development in the billions is a mixed blessing anywhere, but as I reported this week, small development can also thrive next to former rail lines. The same is true for good projects of an in-between scale—more than a few houses, less of an impact than the High Line—such as the Monon Boulevard in Carmel, Indiana.
Why do abandoned railways have so much potential? They not only offer an amenity for healthful exercise—a linear park—but also connectivity to real places. Because of their origins in the 19th Century, they link historic towns and cities, travel through countryside, and 20th Century suburbs were built around them.
This is not a new topic. In 2016, ULI put out a report on Active Transportation and Real Estate, which may have coined the term "Trail-Oriented Development." The report offered case studies, some of which are located on rails-to-trails conversions. I think that more attention should be paid to this topic, especially the extent and potential of no-longer-used rail corridors.  
As we try to create sustainable places for the future, we are confronting the legacy of sprawl that extends for miles in all directions in metro areas. Planners need to take advantage of every opportunity to build cities and towns with better non-automotive connectivity. Abandoned railways should be near the top of that list.