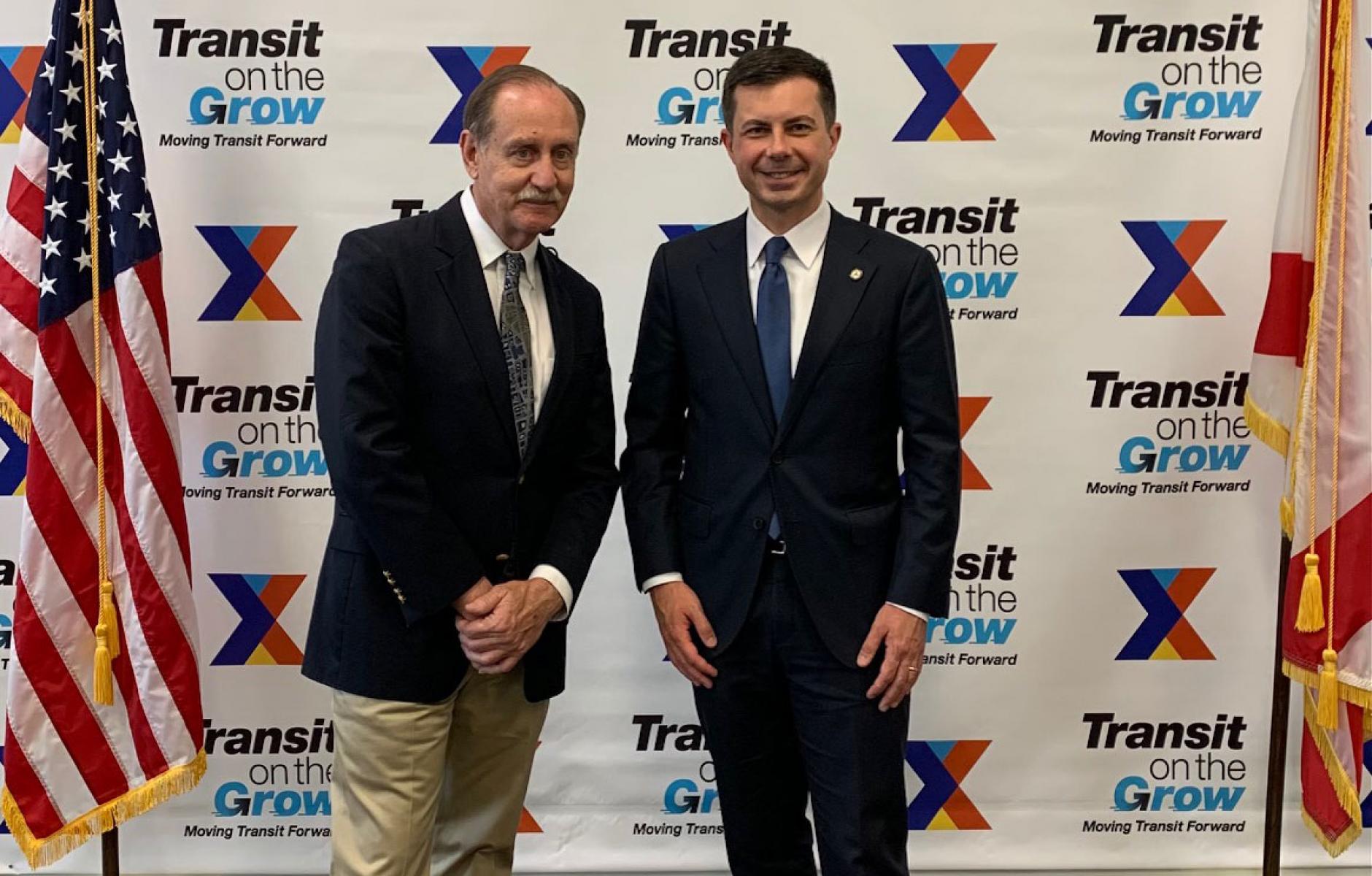 Rick Cole and Pete Buttigieg in Birmingham.
CNU attends launch of program to reconnect communities divided by transportation projects
Transportation Secretary Pete Buttigieg went to Birmingham, Alabama, Thursday to launch the DOT's $1 billion Reconnecting Communities program.
The start of the city's Birmingham Xpress, a 10-mile bus rapid transit line that connects 25 neighborhoods, exemplifies the goals of the program—to reconnect disadvantaged communities that have been cut off by transportation infrastructure.
"Transportation can connect us to jobs, services, and loved ones, but we've also seen countless cases around the country where a piece of infrastructure cuts off a neighborhood or a community because of how it was built," said Buttigieg. He described the program as pioneering—"the first-ever dedicated federal initiative to unify neighborhoods living with the impacts of past infrastructure choices that divided them."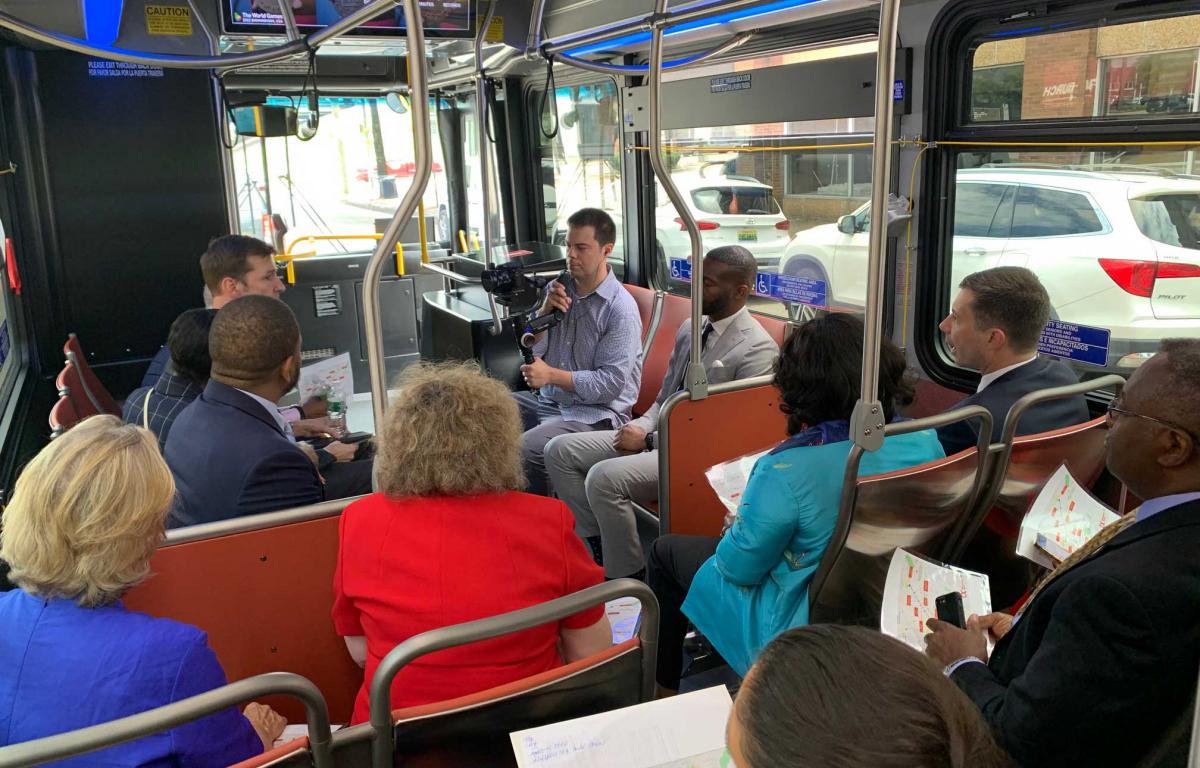 CNU's Executive Director Rick Cole attended the Birmingham event at the invitation of DOT. CNU has long championed infrastructure that connects walkable neighborhoods and diverse populations, providing economic opportunity and universally accessible public spaces and services.
"In a country as big as ours, $1 billion doesn't go very far," CNU director Cole acknowledged. "But, it's a first-ever start toward healing the scars of the federally funded highway projects that displaced one million Americans. What's impressive about Secretary Buttigieg's approach is he is coordinating federal highway, federal transit, and other arms of the federal government to leverage these dollars and ensure that other spending is not continuing to divide communities as it has historically. This is an historic turning point for Federal urban transportation policy." 
DOT is now accepting applications for the five-year pilot program. The deadline for applications is October 13, and $195 million is available in the first year. Funding may support capital projects—such as building a pedestrian walkway over an existing highway—or planning grants that prepare a project for capital funding. States, local and tribal governments, MPOs, nonprofits, and other transportation facility owners are eligible to apply. Cities and towns that prioritize community outreach will have an advantage in seeking funds, DOT says. That aligns with CNU principles of our Highways to Boulevards program—the first is "Root the program in community priorities."